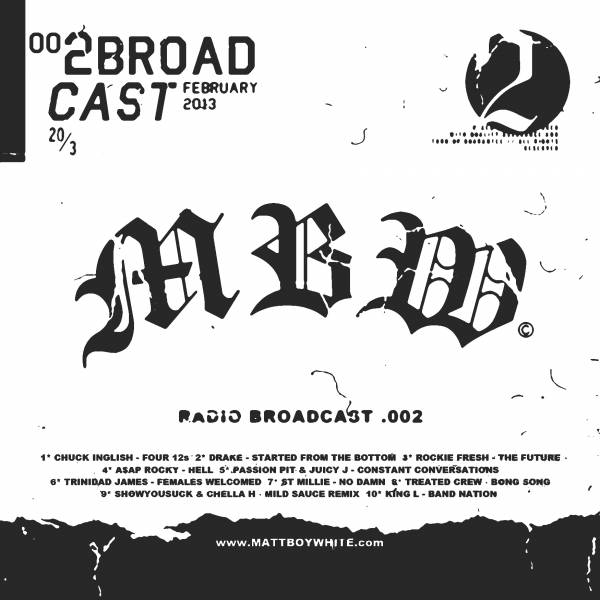 Treated Crew's MattBoyWhite drops his second mix of the year that's going to be part of a monthly series. If you saw him spin at the Trinidad James show a couple weeks ago at Reggies then you already know he brings the heat. February's .002 mix includes dope exclusives including a new one from fellow Treated Crew member St. Millie, plus ShowYouSuck, A$AP Rocky, Chuck Inglish, Drake, Rockie Fresh, the Treated Crew of course and tons more.
Make sure to follow him at @mattboywhite (which you should be already doing, stupid!) to keep up with his happenings and catch him tearing up SXSW next week!
DOWNLOAD #MBWRADIO .002 HERE!!