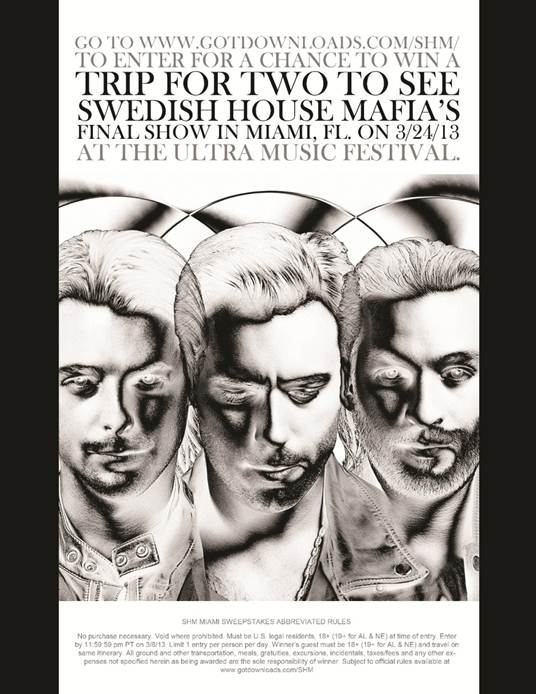 Universal Music Group – 
So as the festival dates approach, the supply of tickets for Ultra Music Festival have reached a critical low, and for those who still want to go, a $700-$1000 may not be a realistic purchase for them right now. So we've decided to get a little proactive, and bring our readers a chance to attend Miami's legendary festival, and see one of the most anticipated shows of the entire line-up: Swedish House Mafia's last performance!
Our friends at Universal Music Group are hosting a sweepstakes, and we encourage everyone to enter for a chance win a trip for two to Swedish House Mafia's final show on March 24th! The grand prize includes two tickets to see Swedish House Mafia live, round trip transportation, and a two-night hotel accommodation. The last day to enter is this Friday, March 8th, so be sure to enter as soon as possible. Simply click on the link below and fill out the short entry form to be entered into the sweepstakes for free. Remember, this will be Swedish House Mafia's last show of both their One Last Tour and their time as a trio, so capitalize on the moment! Best of luck!