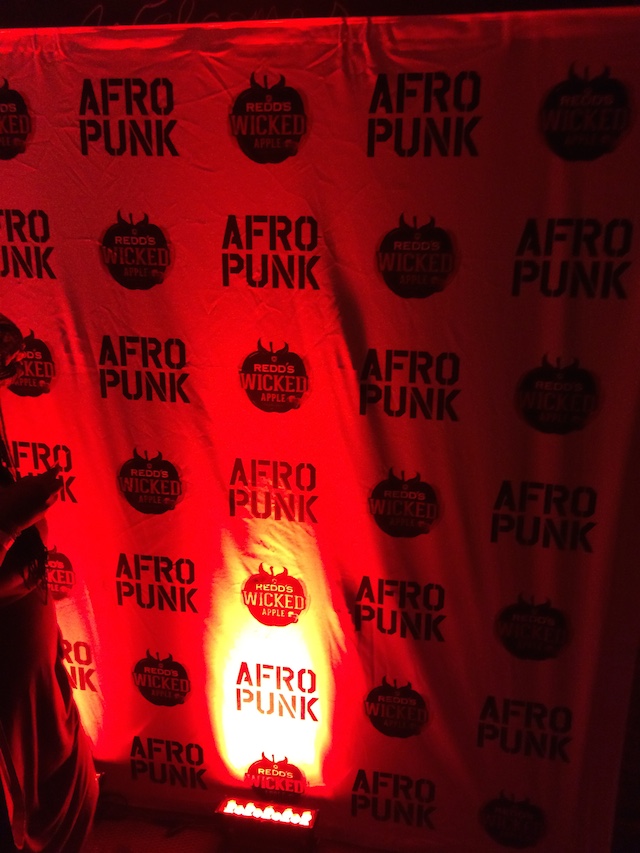 Last Thursday night was pretty fun!  I was invited to attend (Redd's Wicked Apple) The Most Wicked Party, curated by Afro Punk.  It was super dope to see that a couple of my friends were either performing, djing, or had art displayed at the event.  I was stoked to see the line up, Holt, Hannibal Buress, and Danny Brown.   Check out the flyer below for the full line up, to view pictures of the event, and to read more about it.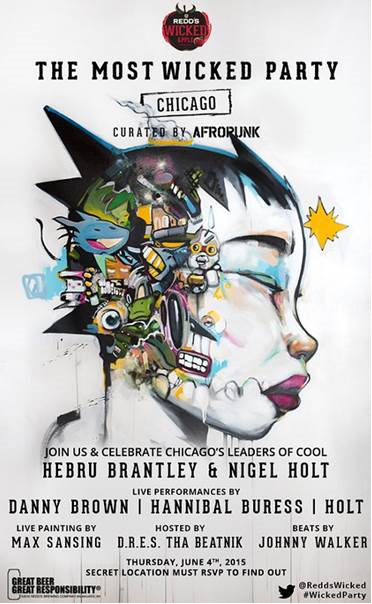 The night started off with me being super hungry, hadn't eaten but once the whole day, and I was running late because I didn't leave the shop till 8.  I had to run back home because Richie and Wes were picking me up, so that left no time for food, :(.  I got home like at 8:10 changed and ran out the crib since Richie and Wes were there already, doors were at 8, and we wanted to get there early.  We pulled up found parking and walked over to the venue and noticed that the line was around the block, treated.  It was now about 8:35 pm.  Wes was like all good we're on the list lets just walk up past the line and finesse, which we did, yea we were those assholes that just cut, all good tho, I was trying to get in and see if there was any food.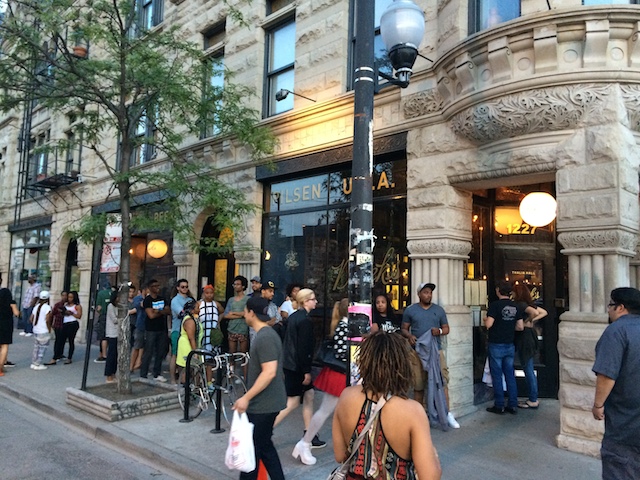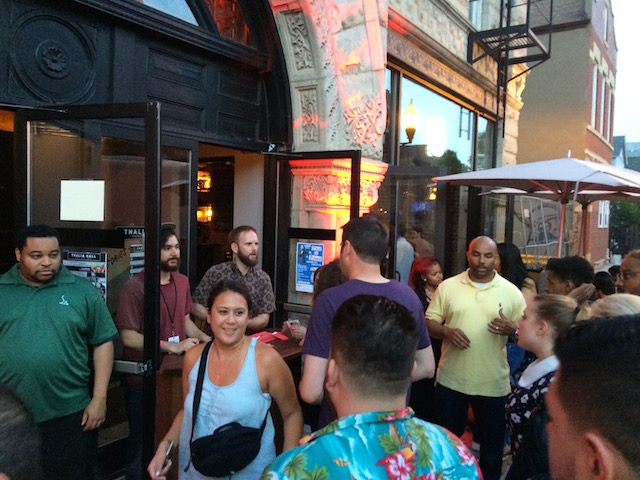 Chaos even at the front of the line, we walked in tho :).  We were able to get in pretty quick, tho!
As we walked in we were greeted by the gate keeper to the VIP area, lol, she was super cool! The whole event had free cider provided by Redds Wicked Apple, so by the end of the night everyone was turnt.  Everyone that attended the event was blessed with the cider, the only difference for the VIP area, was no lines and they had some hor d'oeuvres which I missed, treated :(.  Since I missed the food, I decided to grab a drink and just go with it.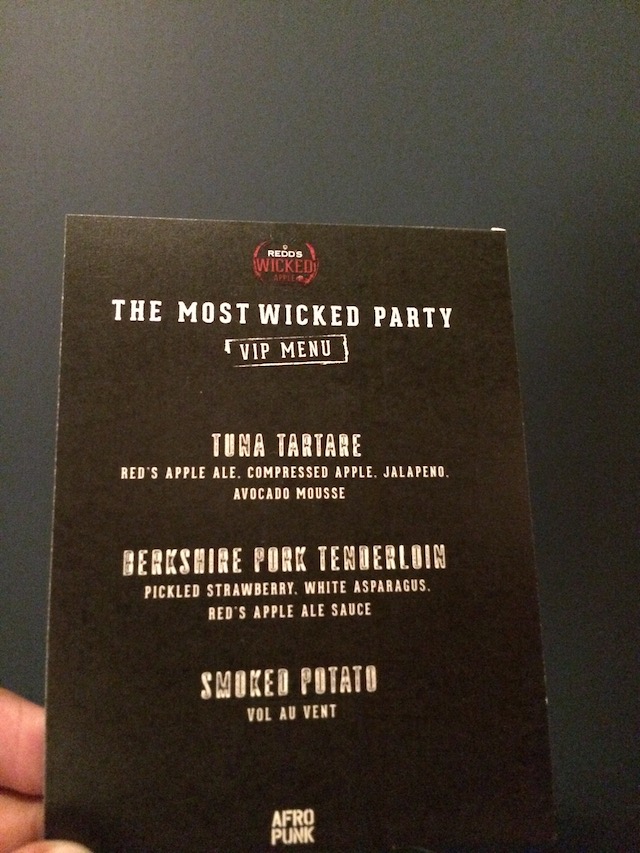 Food that I missed :(.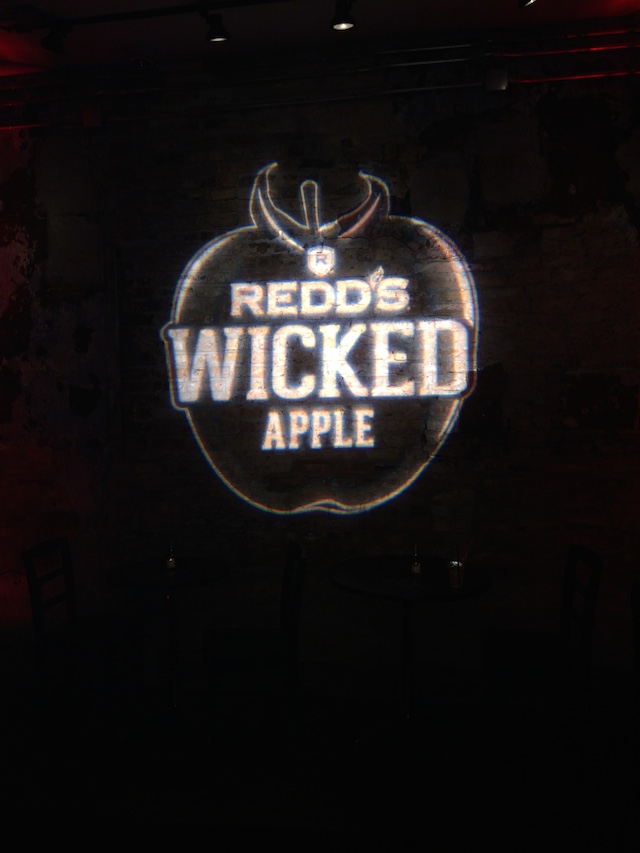 Redd's Wicked Apple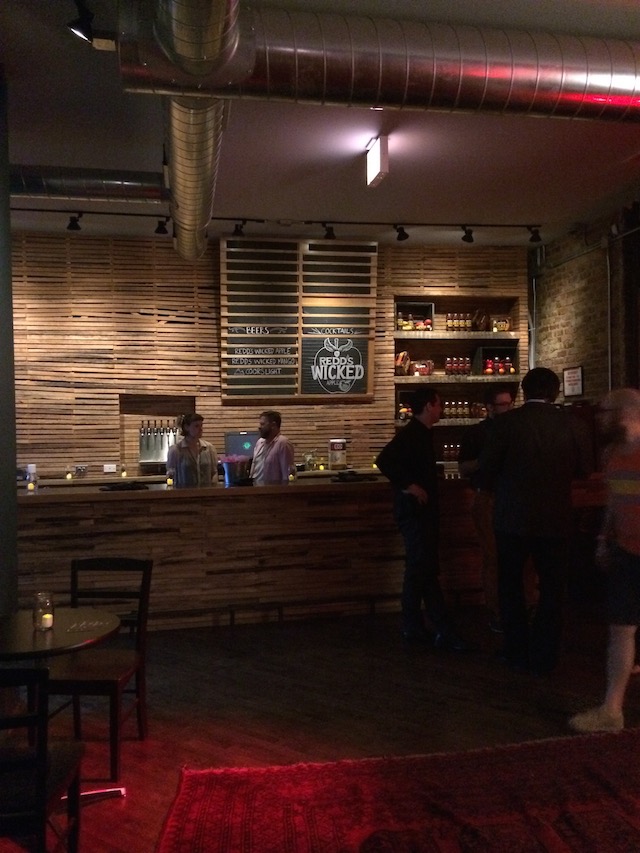 VIP area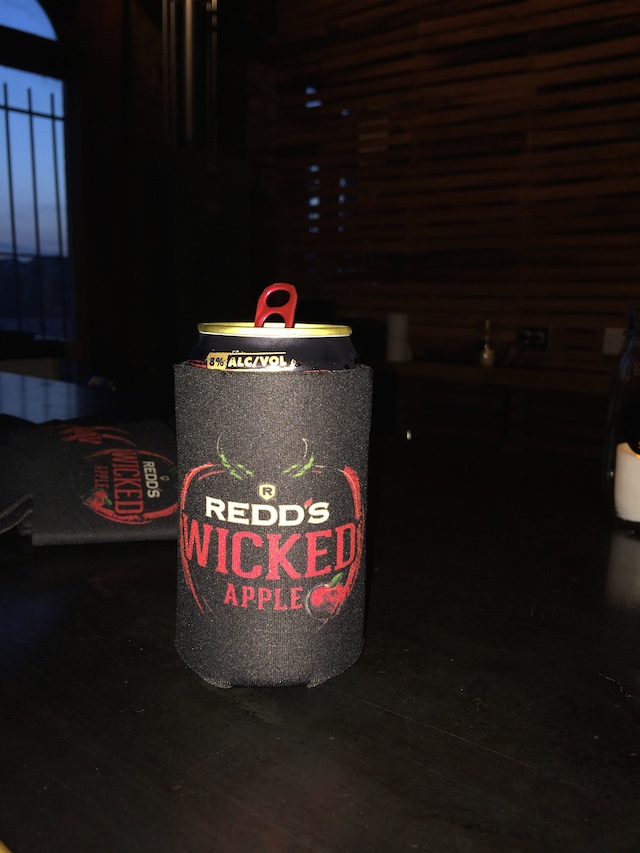 First drink of the night, it was the Mango flavor, super good!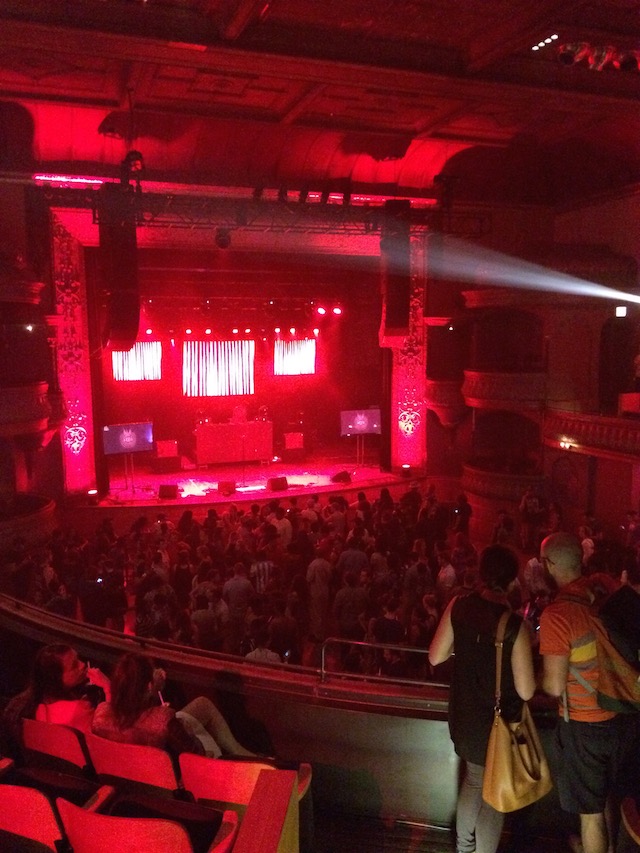 View from the upstairs VIP area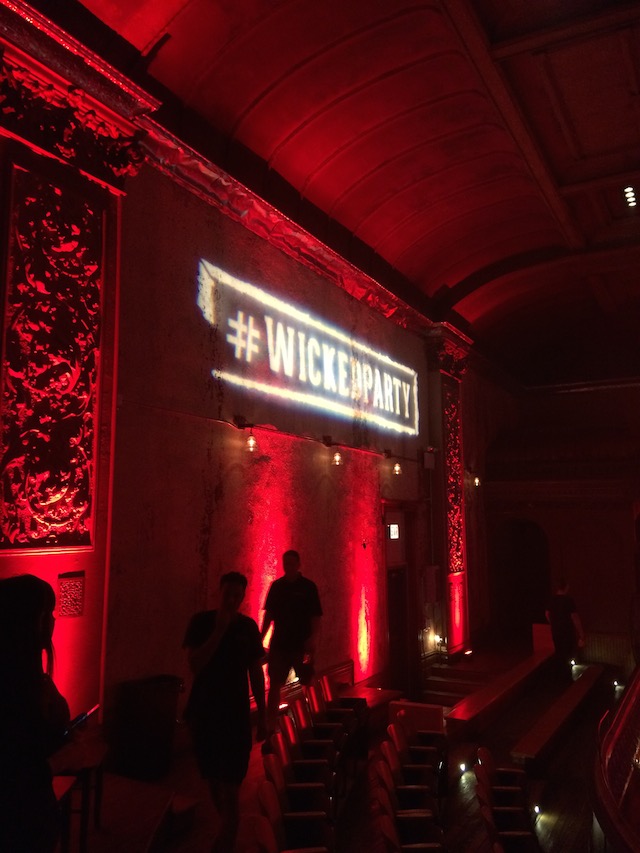 Upstairs area. Shout out Wicked and Redd's!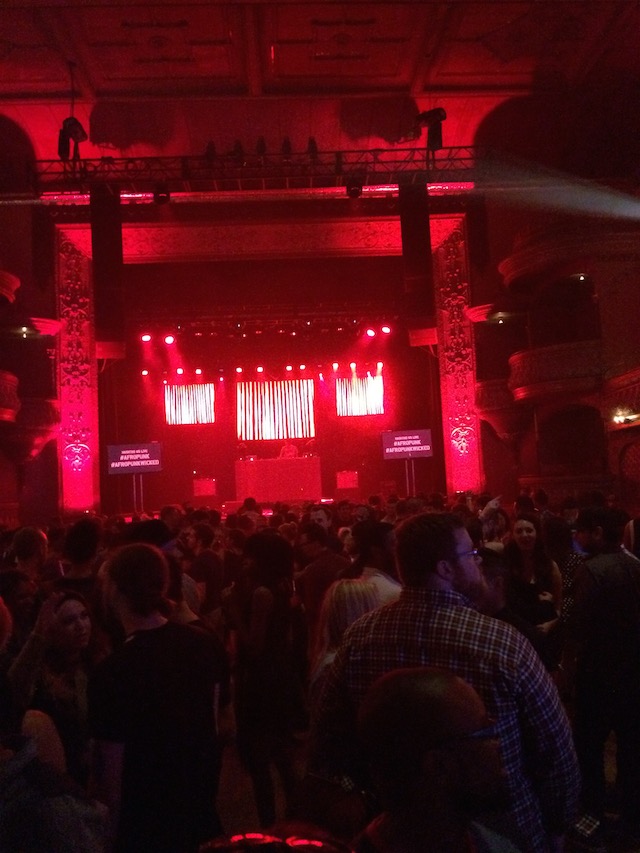 Downstairs view, this was about 9 ish maybe.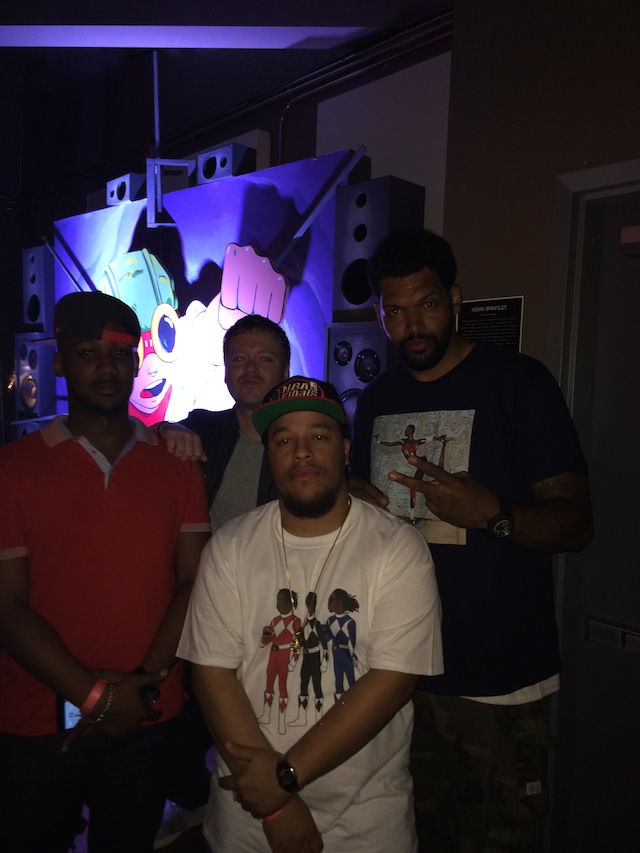 Ran into the homies, Ty Kid (center), Andrew Barber (Behind Ty) and Hebru Brantley.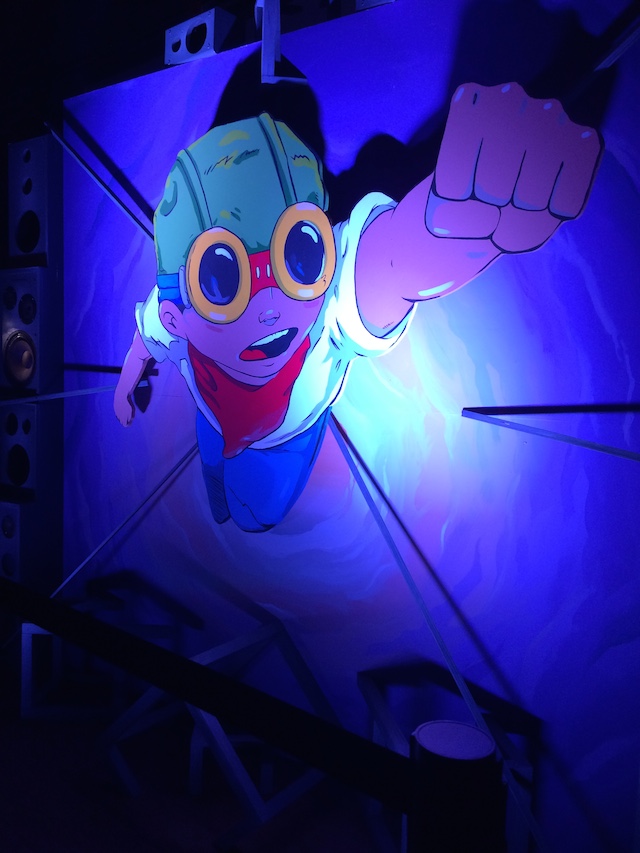 Art by Hebru Brentley.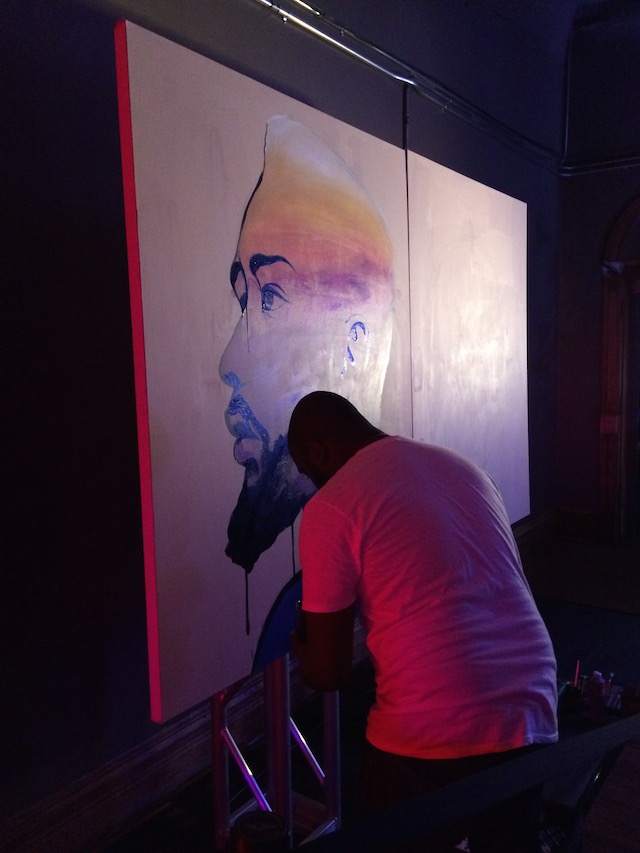 Live art by Max Sansing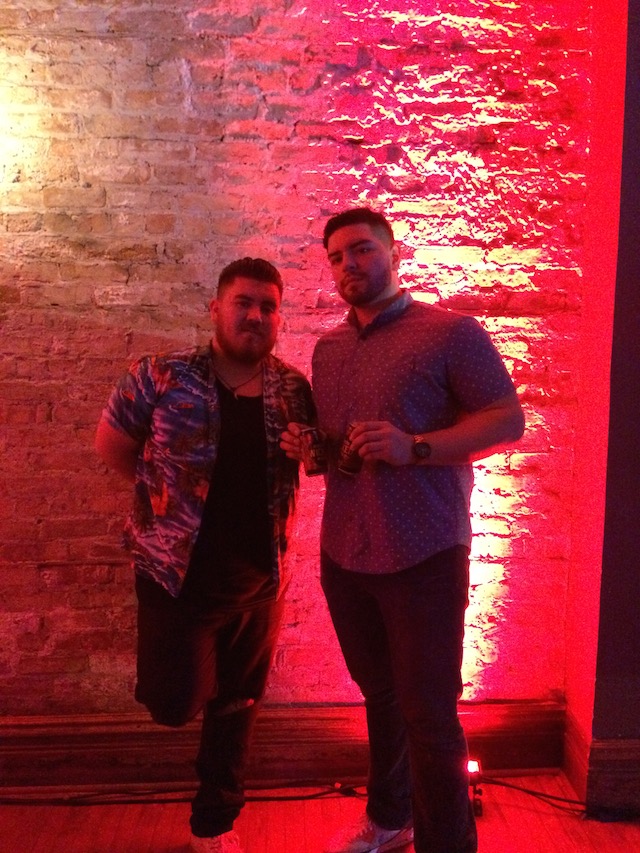 My bros Dj Wes and Richie. Richie rocking our PRPL Label Jugrnaut cut n sew S/S button up!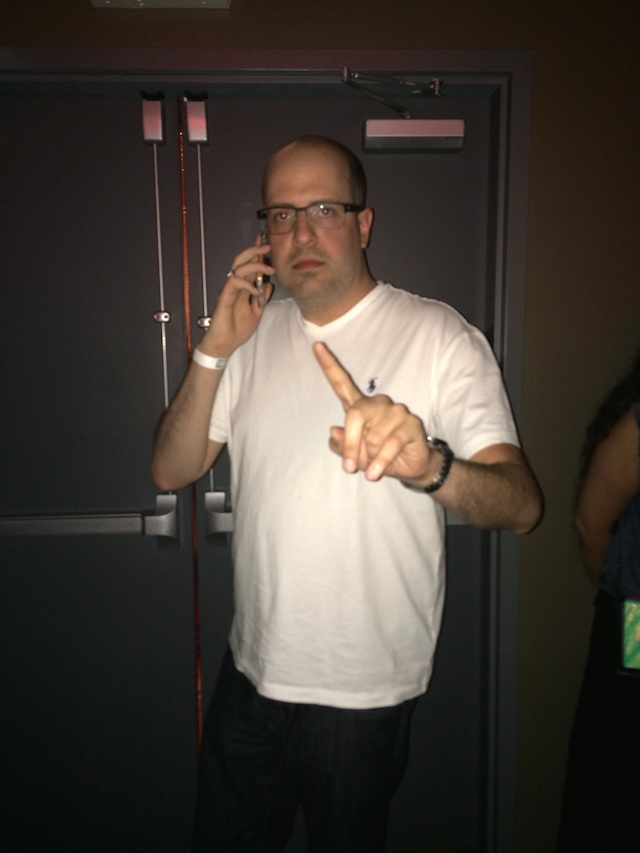 The turn up God himself, Michael Kolar (Soundscape Studios/Clossed Sessions).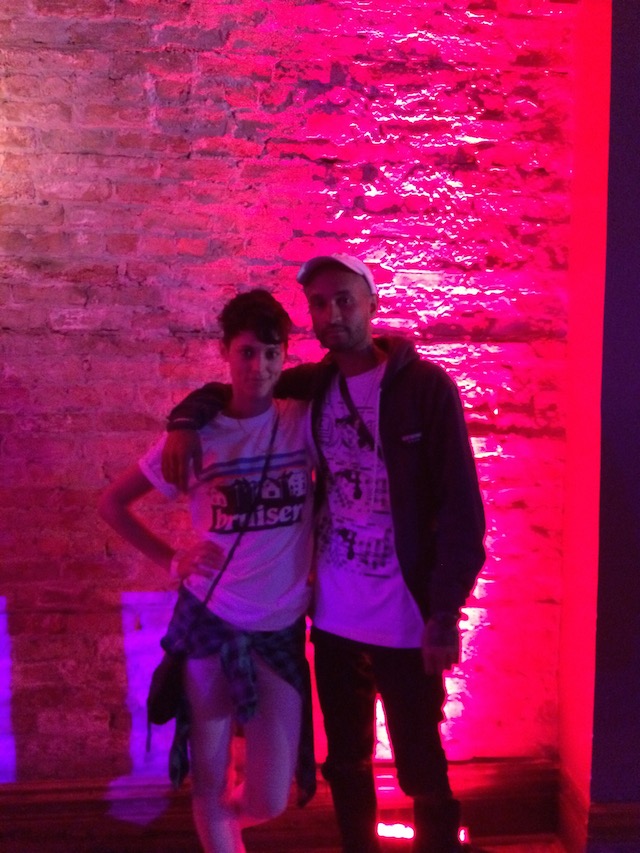 Nani and the homie Timmy Nickels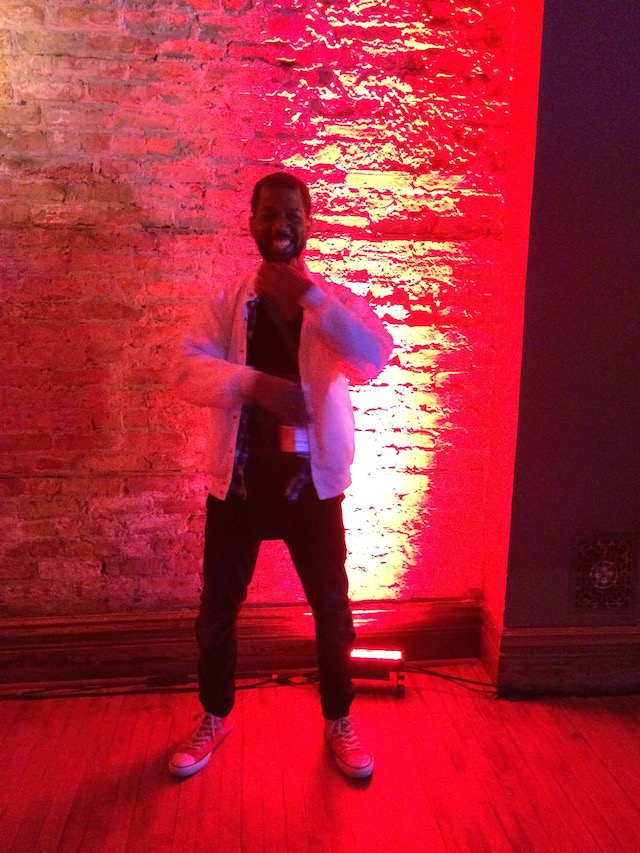 Brandon Breaux (Artist)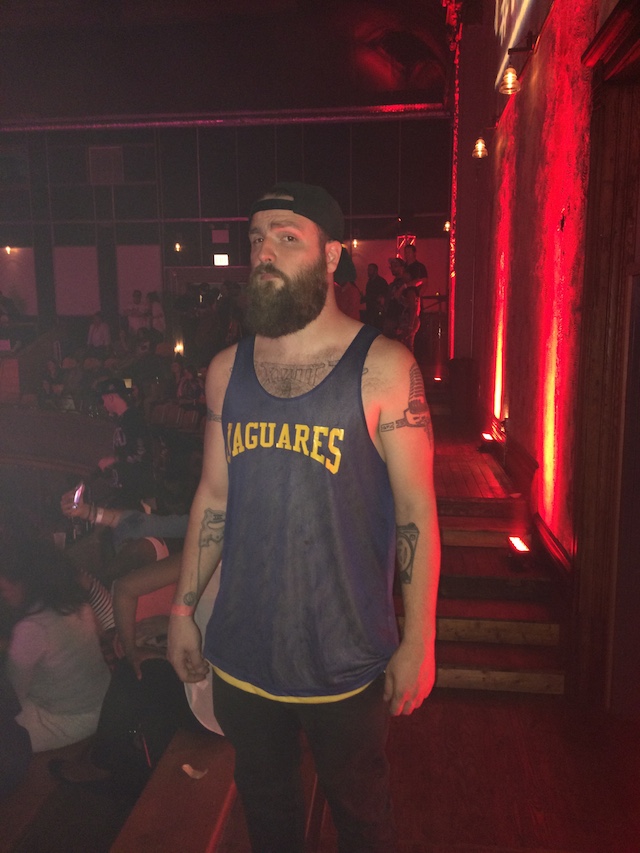 Floyd Davis (Artpentry)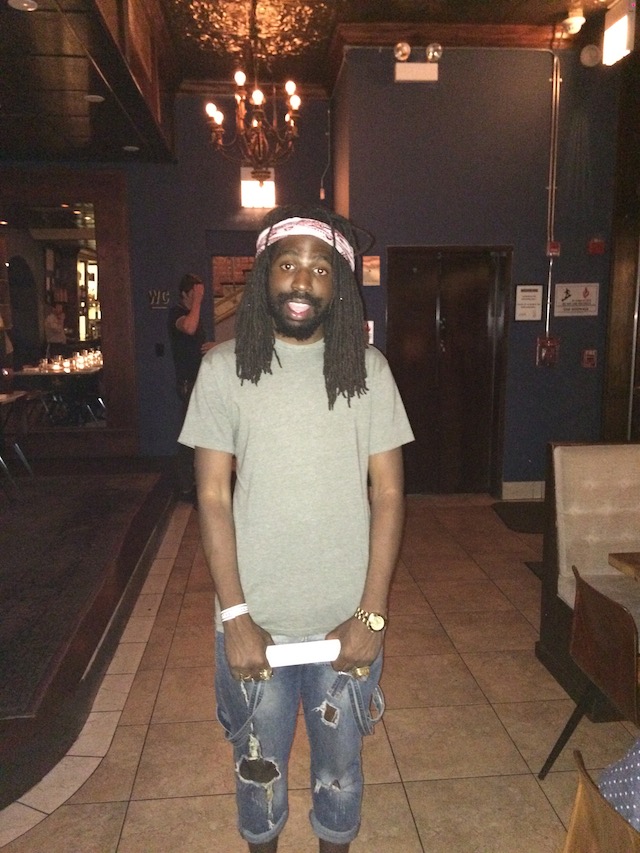 Wesley (Rapper/Manager for Hurt Everybody)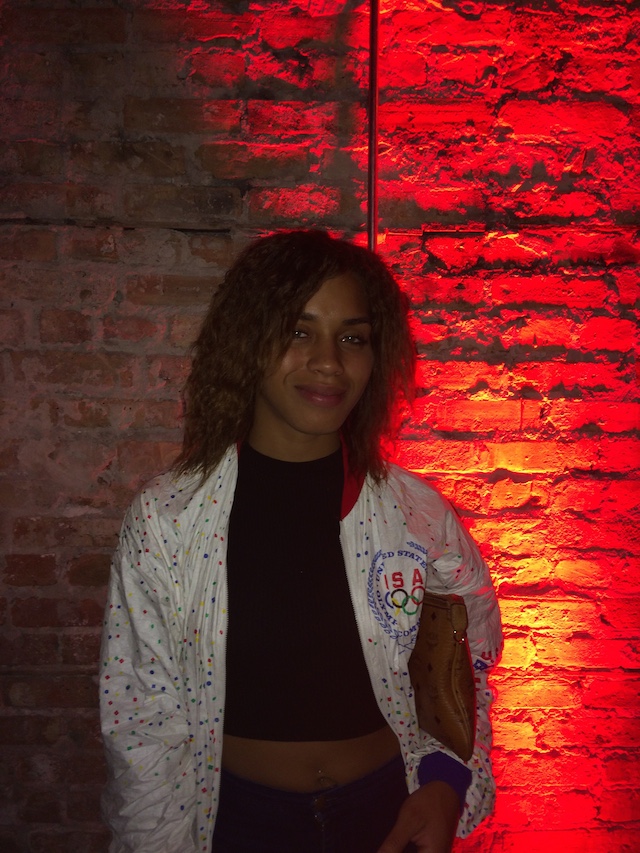 Evie the Cool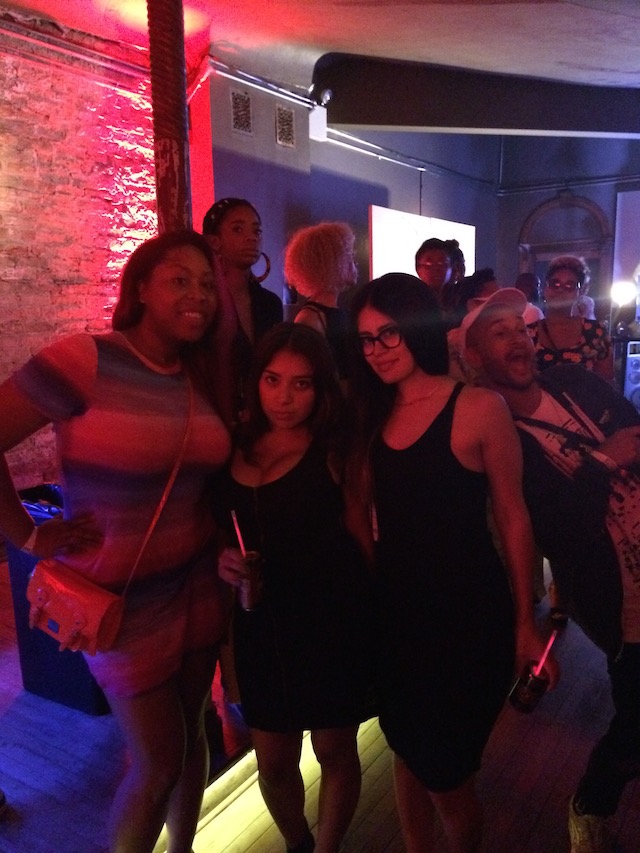 Squaddddd, Marissa and Jackie with Timmy on the photo bomb!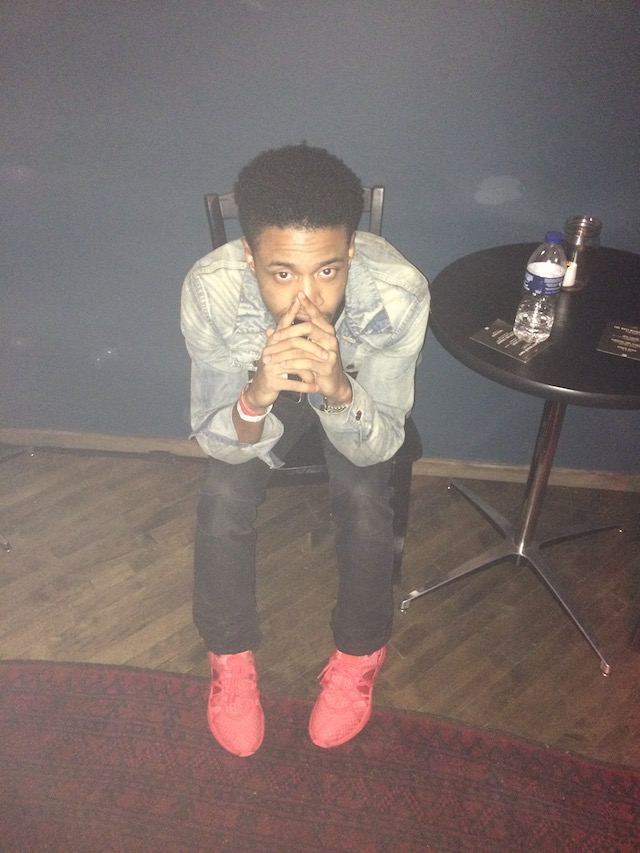 Producer extraordinar Mano.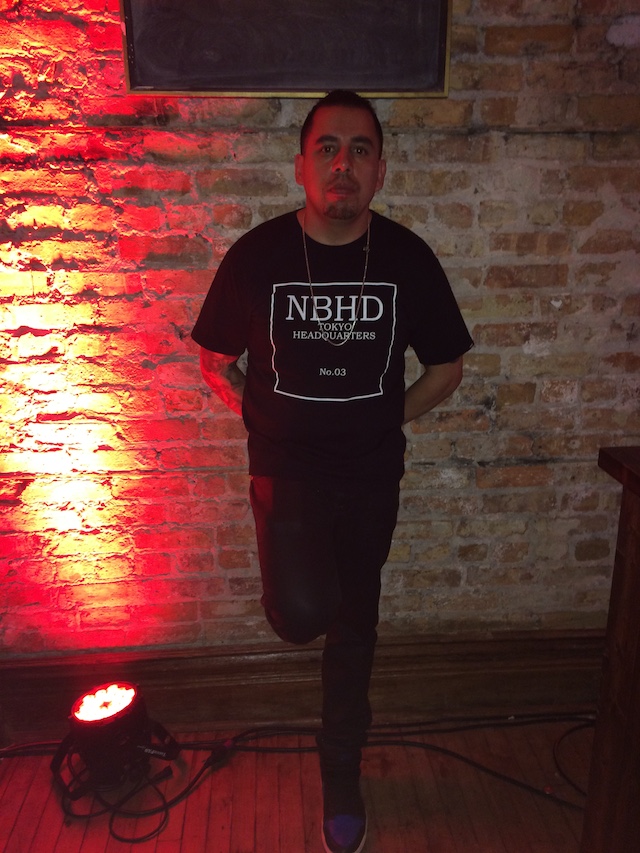 Beaves (Holt Road Manager)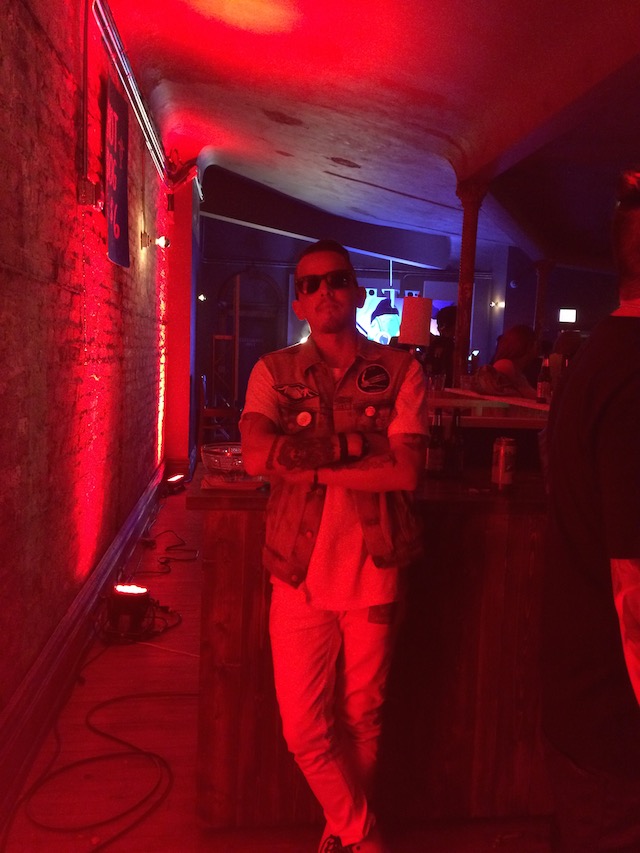 Danny (Guitarist for Holt)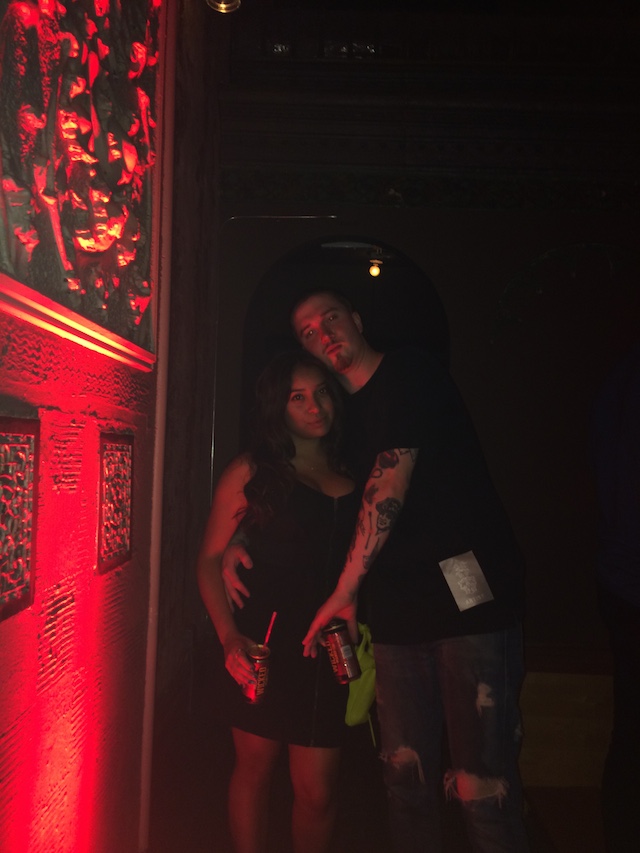 My BFFL's (Biffls) lol, Mattboywhite (Holt Dj) and Marissa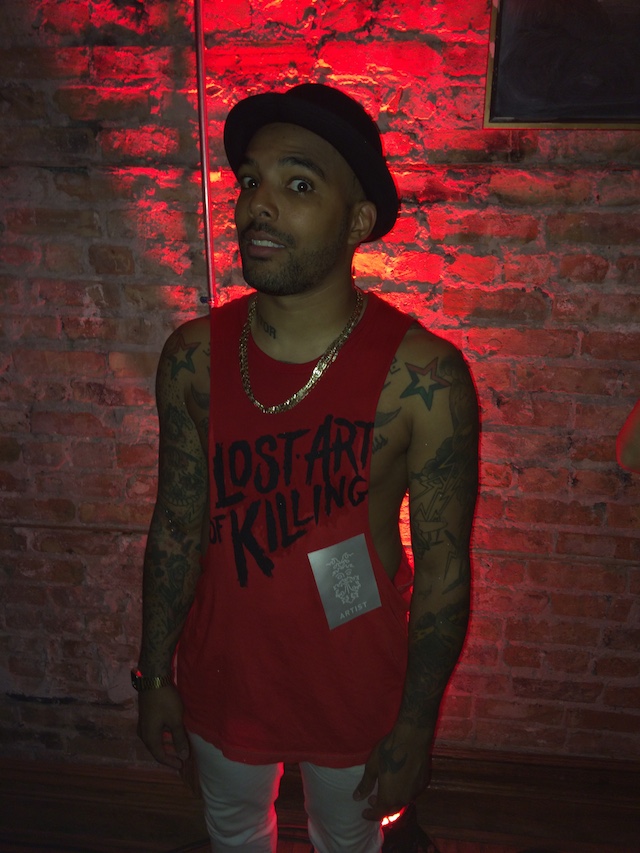 Holt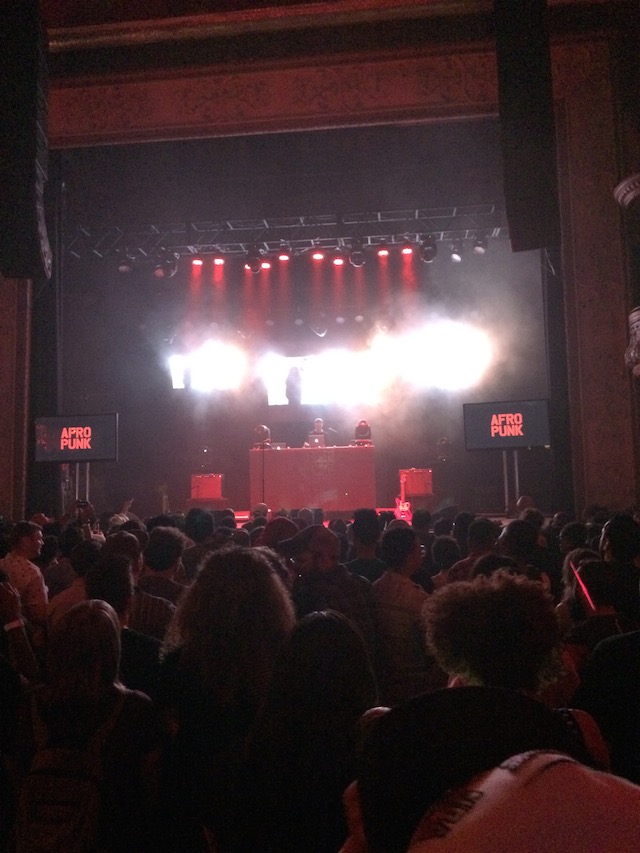 Johnny Walker Opened up with a DJ set.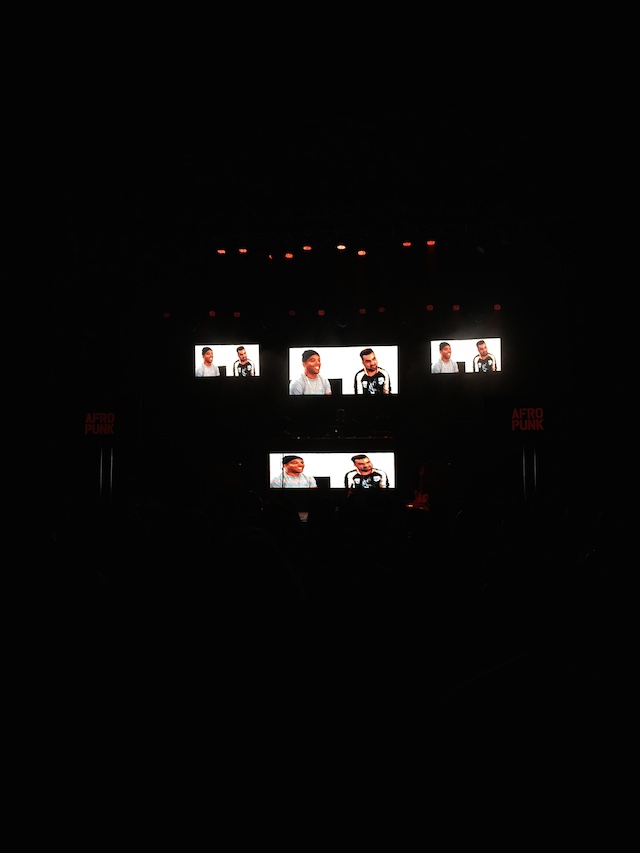 A video preview of Holt before they went on.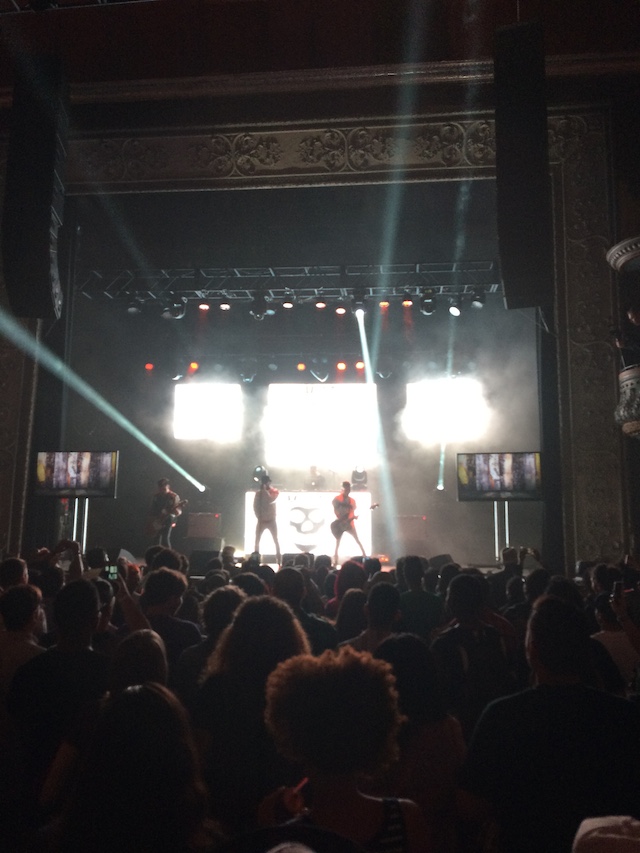 Holt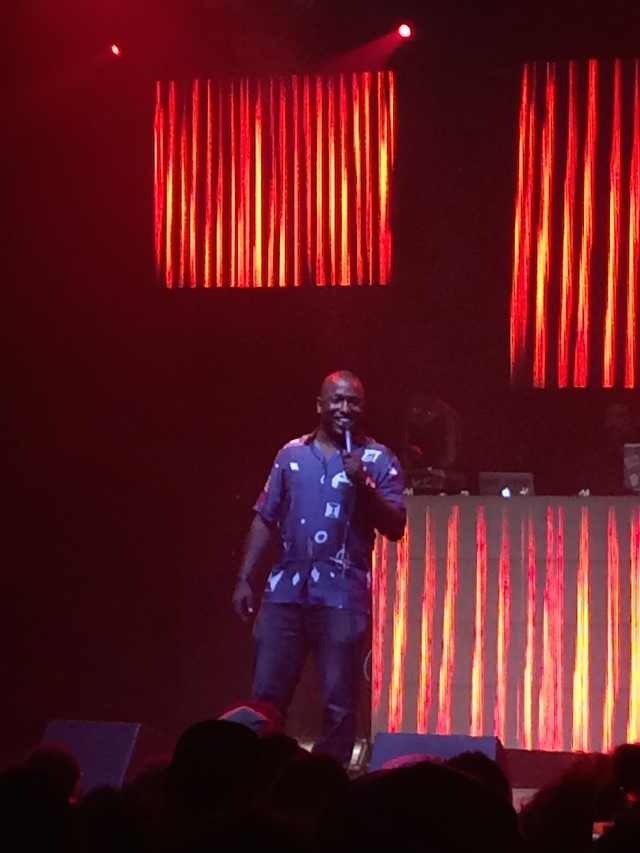 Hannibal Buress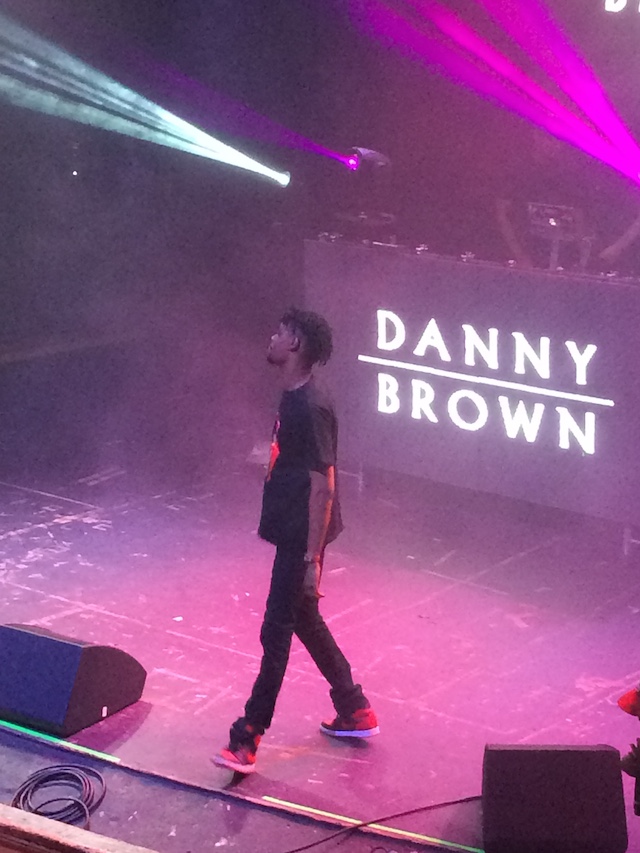 Danny Brown, he sent that shit up!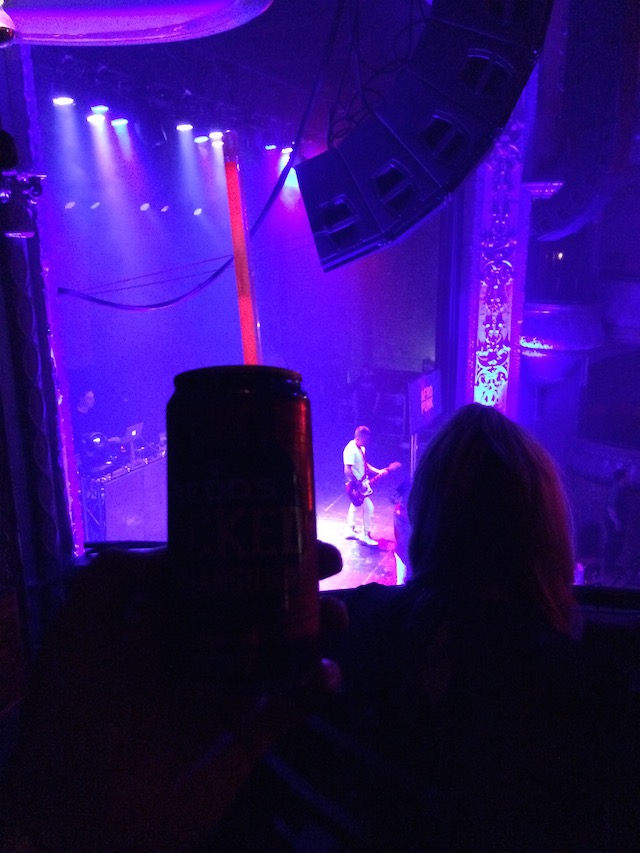 Salud to Redd's Apple for the drinks and Wicked Party for the love.  I had that turn up straw glowing tho, haha.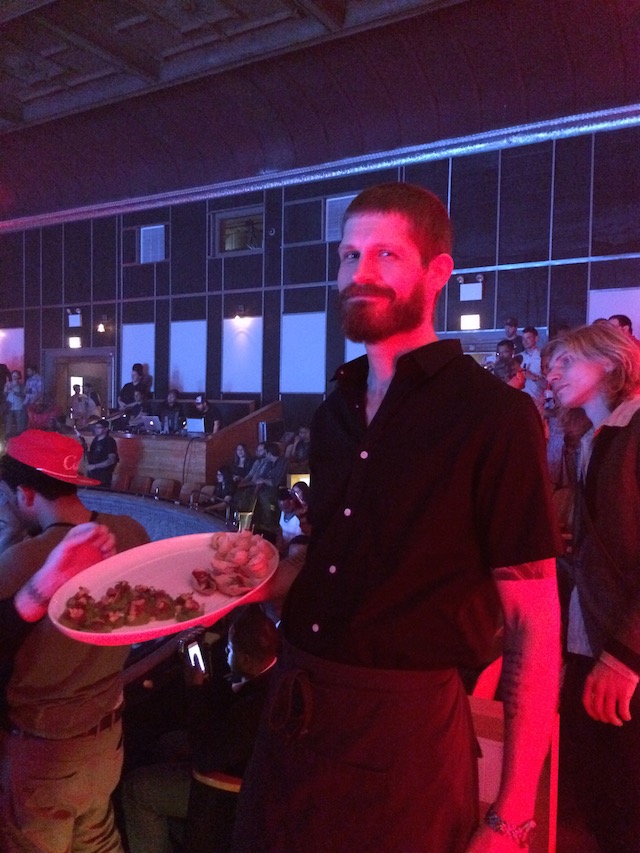 Look who I found, the hor d'oeuvres guy, but at the end of the night tho :(. I was still super hungry tho, so me and Richie decided to hit Dusek's, the restaurant downstairs from Thalia Hall.  Dj Wes had to dip cause he had a gig to go to.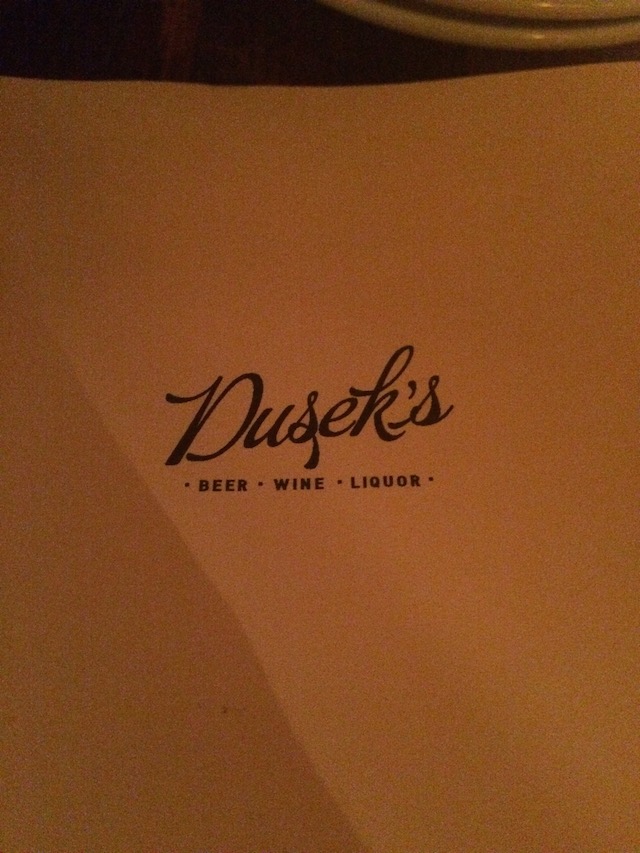 Duseks's was flame, we tried their stuffed burger (Juicy Lucy), supposedly one of the best in the Chi, def one of the best!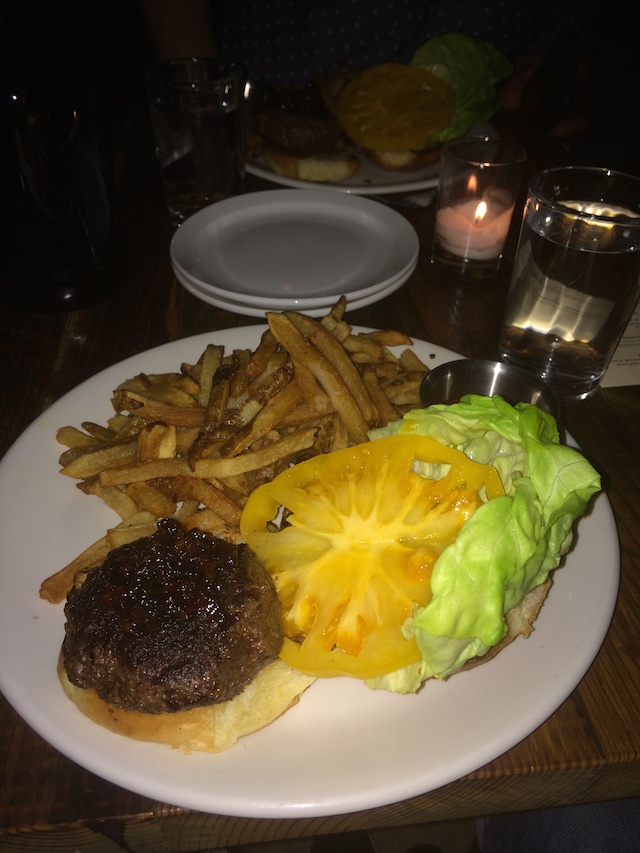 Juicy Lucy by Dusek's.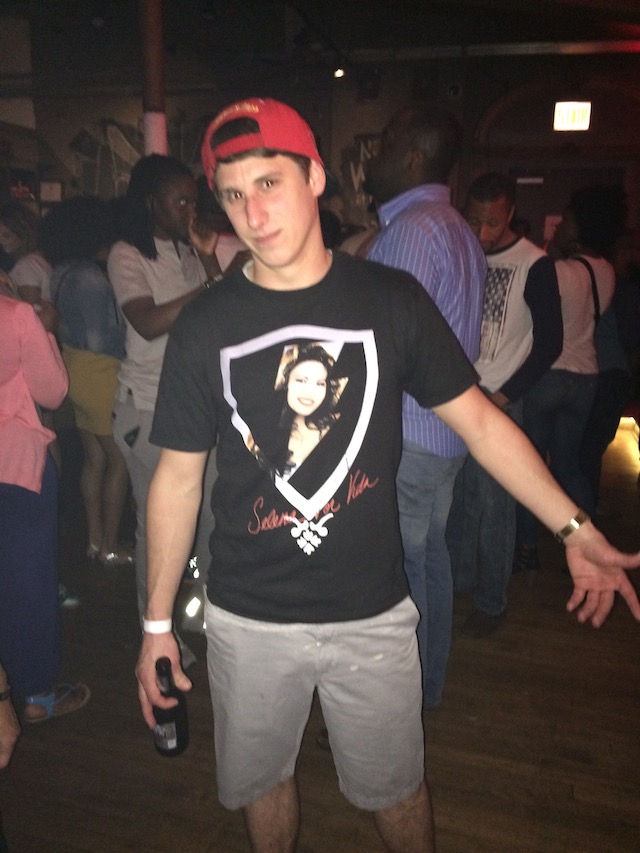 Super dope to see a Jugrnaut suporter in attendance!
Overall the night was super memorable, saw a great show had good drinks and hung with good homies! Redd's Wicked Apple Mango flavor was super fire, so be on the look out for that one!  Till next time, my bad for all the pics and if  I rambled, but like I have stated before, I'm not a professional writer, I write similar to how I talk, so yea, I may have to work on my communication skills, lol.