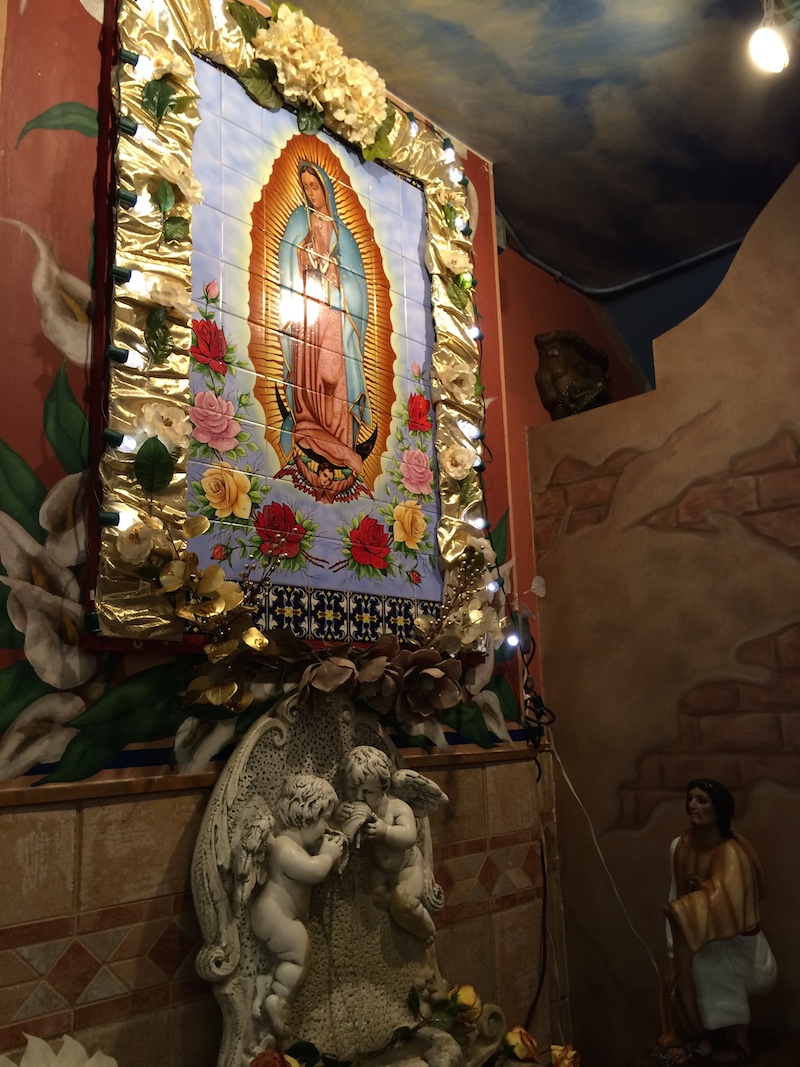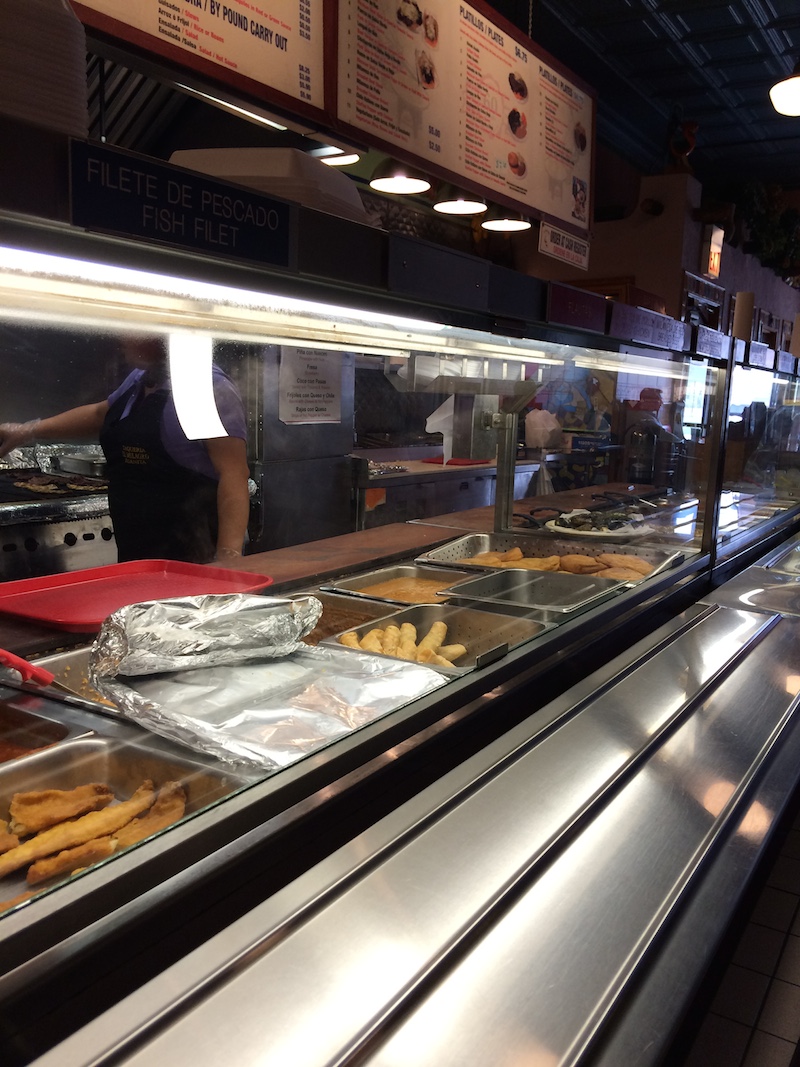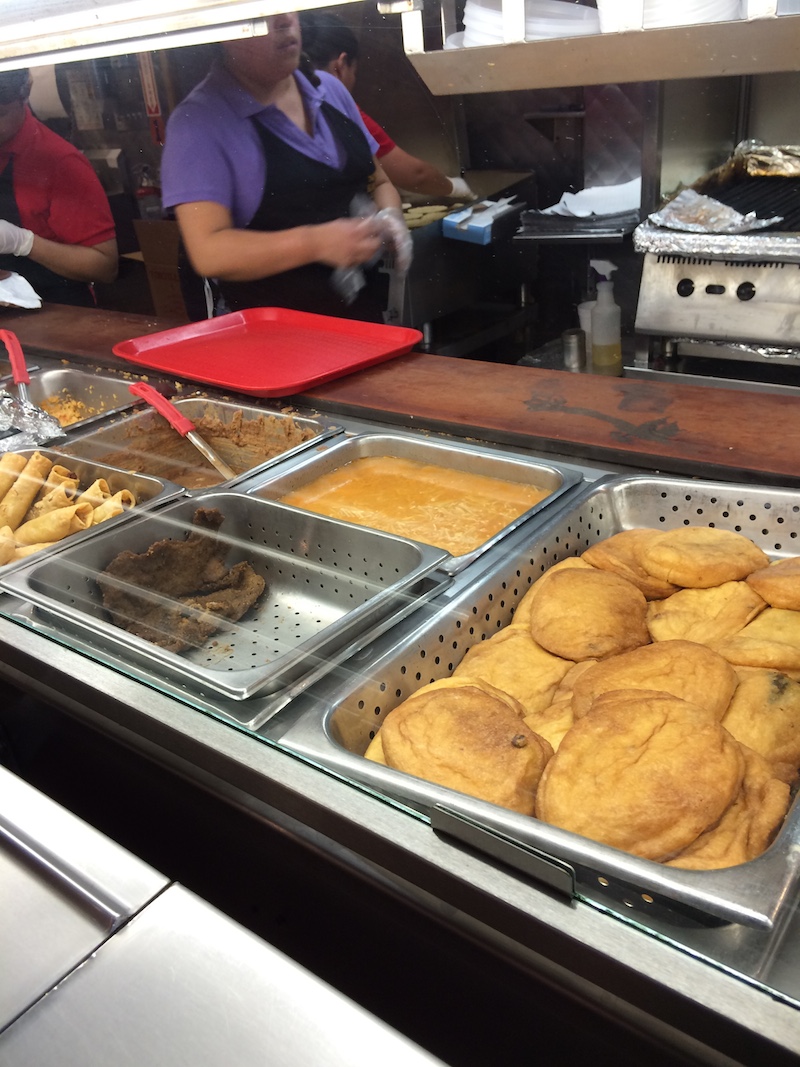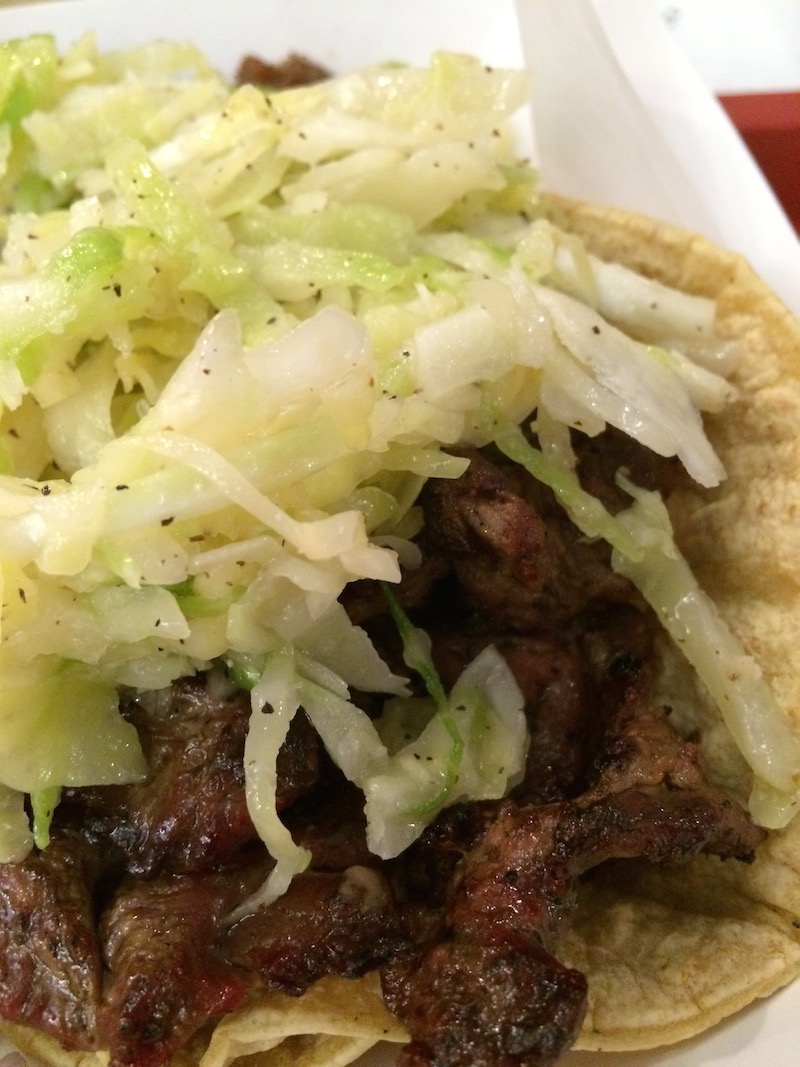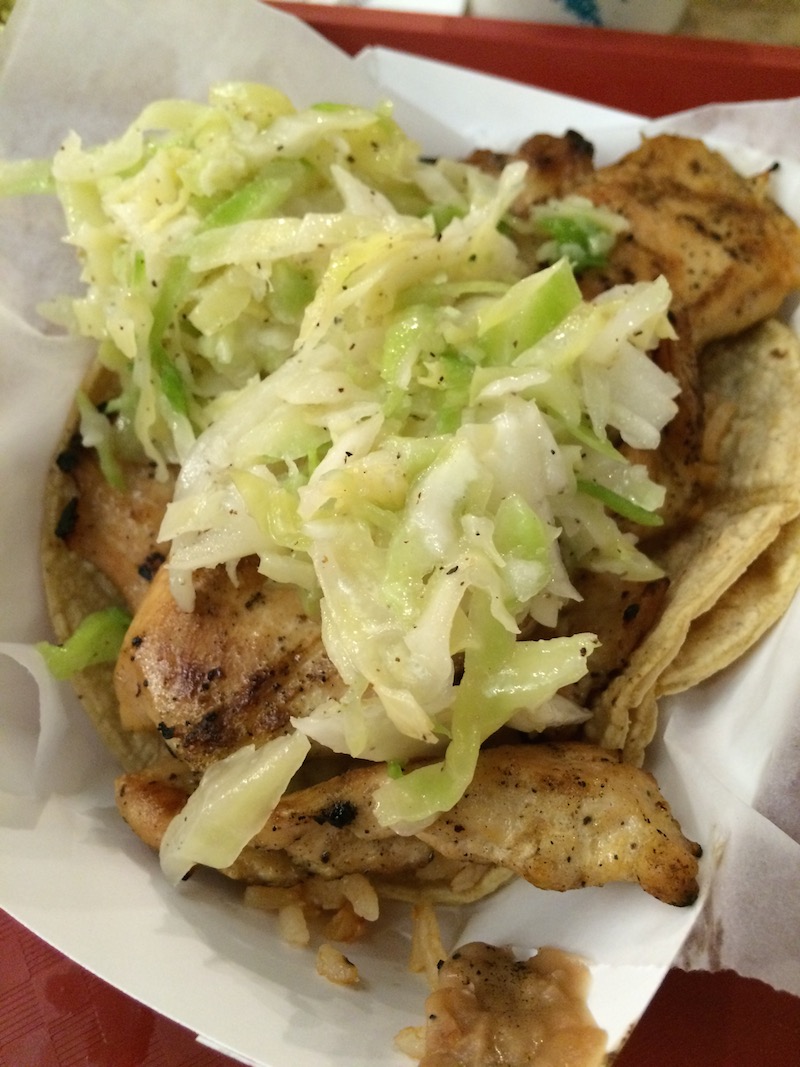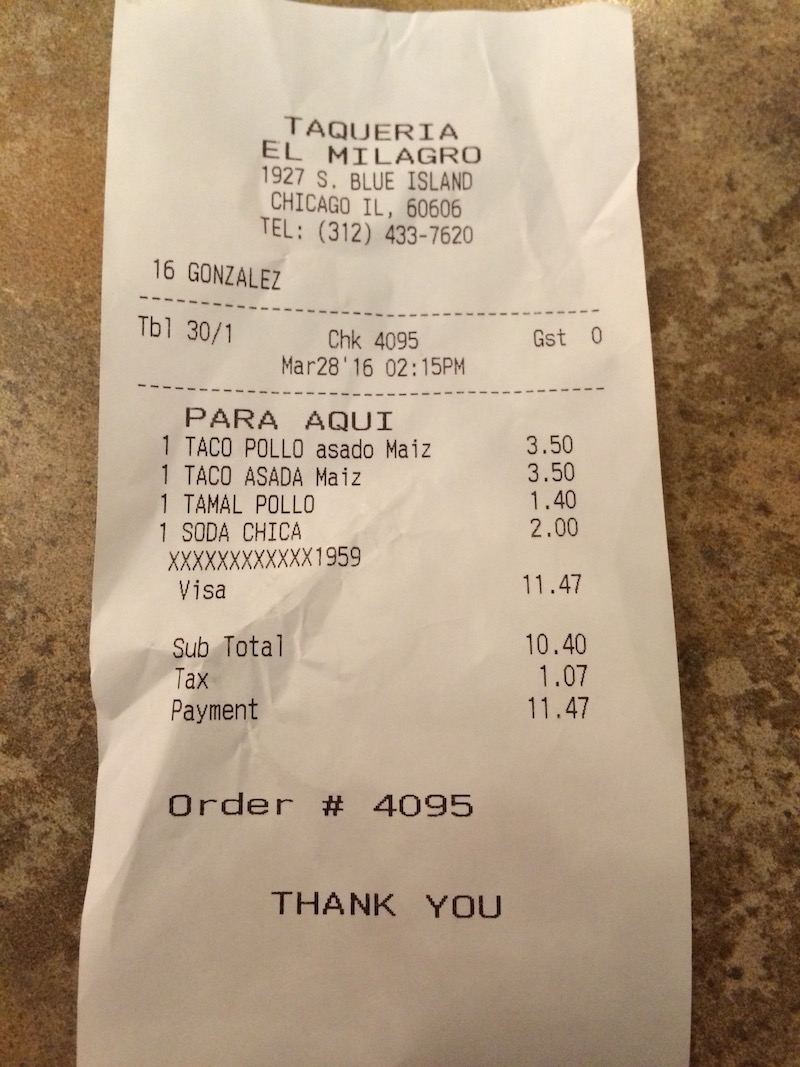 As some of you know, I like to eat, and like to eat a lot.  I'm that guy that finds a spot I like and go back all the time.  I'm pretty sure that if we have ever had a convo about food or tacos, I have mentioned El Milagro and spoken highly of it.  El Milagro is one of my favorite taco spots in the city!  The tacos remind me of the tacos we would eat at our family cook outs.  The steak tacos are made of Arachera (Skirt Steak).  Arachera is what make them super official.  When I was a kid, and if we had a family cook out, my mom would take me with her to the Mexican store and pick up a couple of pounds of some Arachera.  Different stores have their own seasoning that they add to the meat or you can get it plain and season it yourself.  Well, El Milagro is probably the only Mexican restaurants I have been to that keeps it OG with the Arachera.  The meat isn't cut up, it's just in strip form, like when it comes up off the grill, at my moms house.  These tacos are made with the double tortilla, again some Mexican OG shit.  They come with beans and rice at the bottom of the tortilla, and cabbage on top, so good!  One taco is like having two tacos just because they are so massive.  So I suggest if your hungry, maybe just get two tacos and you will be good!  Now if you want to save some dough and make your own tacos, just order the meal. The meal comes with the tortillas, meat, beans, rice, and the cabbage.  Thats what I usually do, I order the meal and just make tacos like how they make them, makes things easier and less messy.  Try the asada meal and the chicken meal, lately I've been on the chicken wave.  Their chicken is marinated so its super good!
Now this place has more that just tacos.  The tortas are flame along with the tamales and burritos.  Oh you have to try the Enchiladas Potisenas, they look like empanadas but red, sooooo good! Haven't had anything here that I don't like.  Tacos de chile relleno, are also good, thats for all my vegetarians out there.  So many options!
Not gonna lie, my mom has a picture of the Virgin Mary at the crib also, so this place feels like home.  Give it a try and let me know what you think.  I hope it stays in the neighborhood, just because Pilsen is being hella gentrified and when that happens property tax goes up and people get moved out, which super sucks!  I usually go to the one on Blue Island in Pilsen or the one in Little Village off 26th st and Albany.
If you go tag ya boi in the pic!