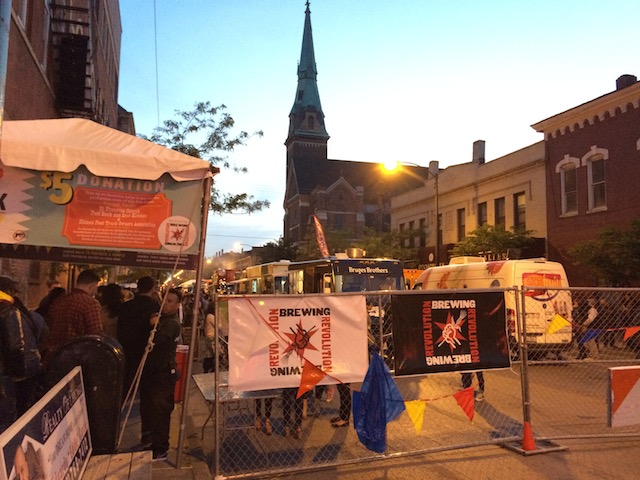 On Saturday, my homie Richie had hit me up to go with him to check out the Food Truck Fest in Pilsen.  I'm a fat boi so you know I had to roll with and check it out.  He ended up rolling through the shop and scooping me up, along with Clinton (ShowYouSuck).  I guess  this was the first time that they were doing the event.  I thought it was dope! Why,? Well because it was a centralized location for an array of food trucks representing different restaurants around the city.  They also had live music and dj's.  I missed the homie Mic Terror's set because we didn't leave the shop till about 8:30pm and the fest was over at 10:00 pm.  Click more to keep reading and to check out some pics of the Pilsen Truck fest and Atrak with AraabMuzik at the Mid.
So the Food Truck Fest was located in the Pilsen neighborhood; on 18th St and Allport St., they had over 40+ food trucks there.  When we got there we ran into a couple of the homies, Mano, Mic T, Gzus Piece, Mike Mike, Woody and Don C.  I didn't get a group pic, but I got one of Mikey Mike, cause he was rocking some Jug.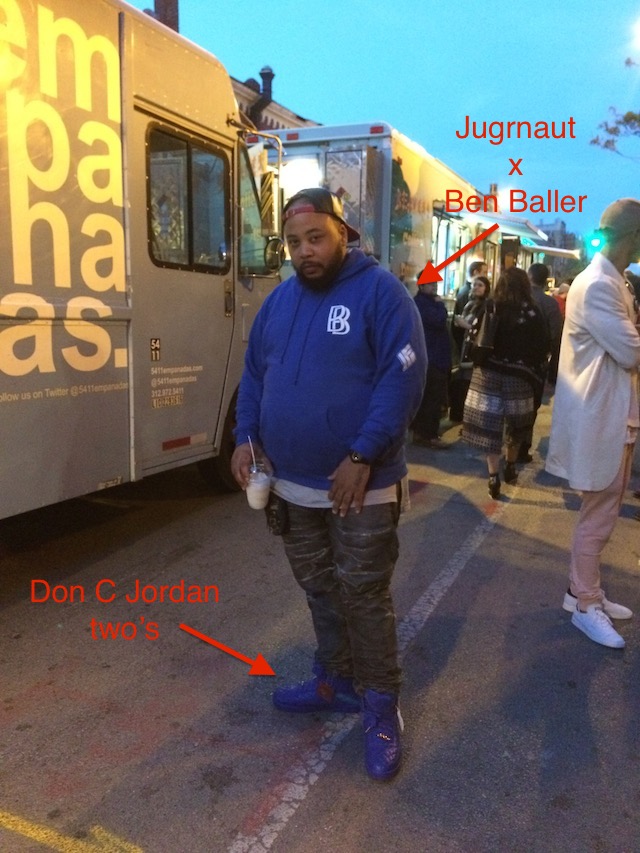 My bad for the thirsty arrows, lol, I just learned how to do that so tried it on here, haha, but that's Mikey Mike aka Dipset Mikey, styling in our Jugrnaut x Ben Baller hoodie, and rocking his Jordan x Don C's, killen them in these streets.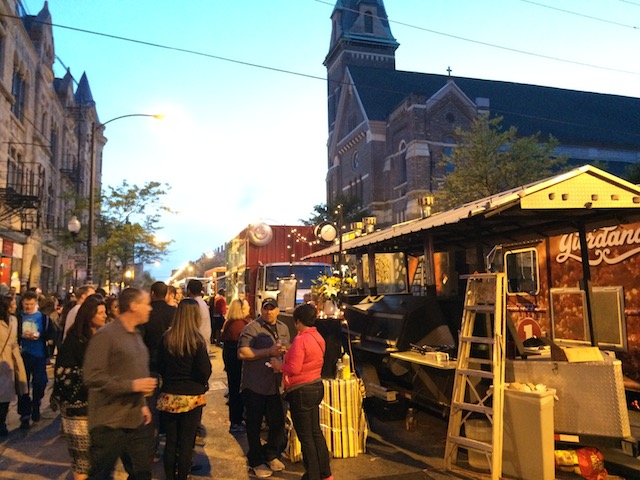 The start of many food trucks.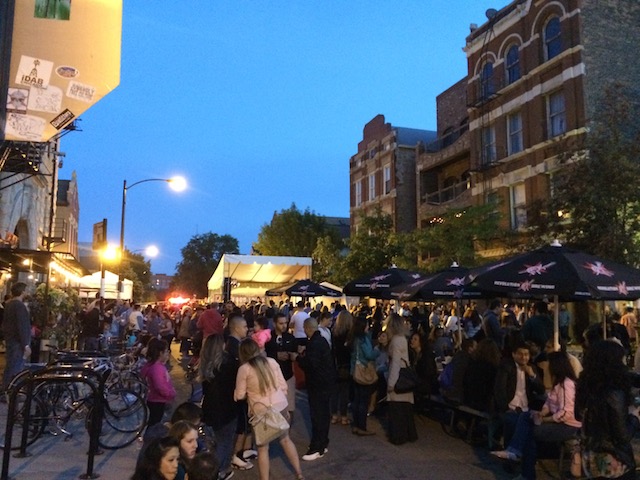 The stage was set up to the left of the food trucks.  Shout out Red Bull for always out supporting these street fests!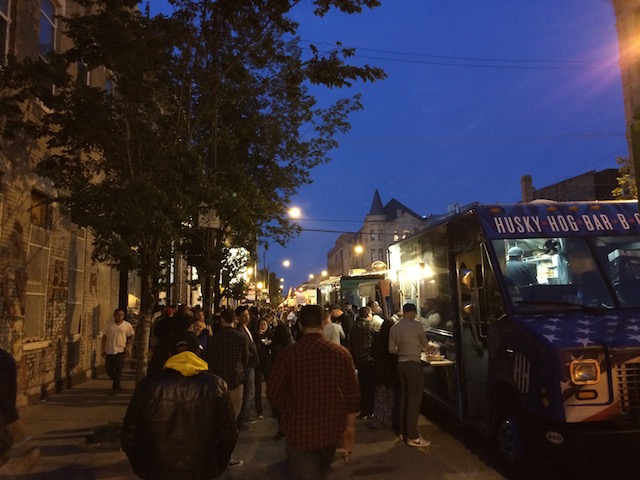 After one loop around, we found this food truck that looked interesting, it was BBQ, so we had to try it.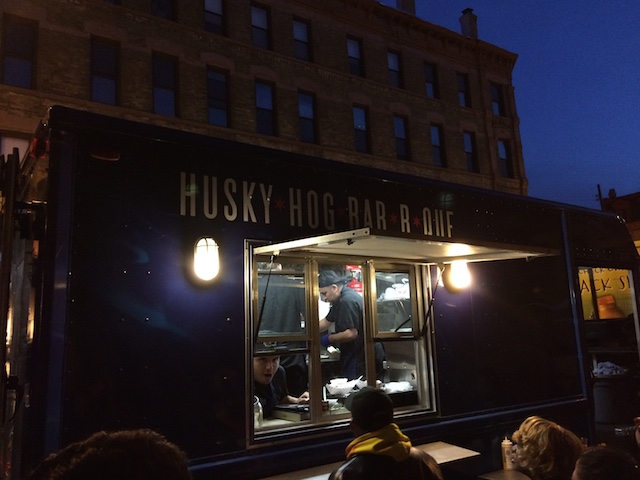 Husky Hog BBQ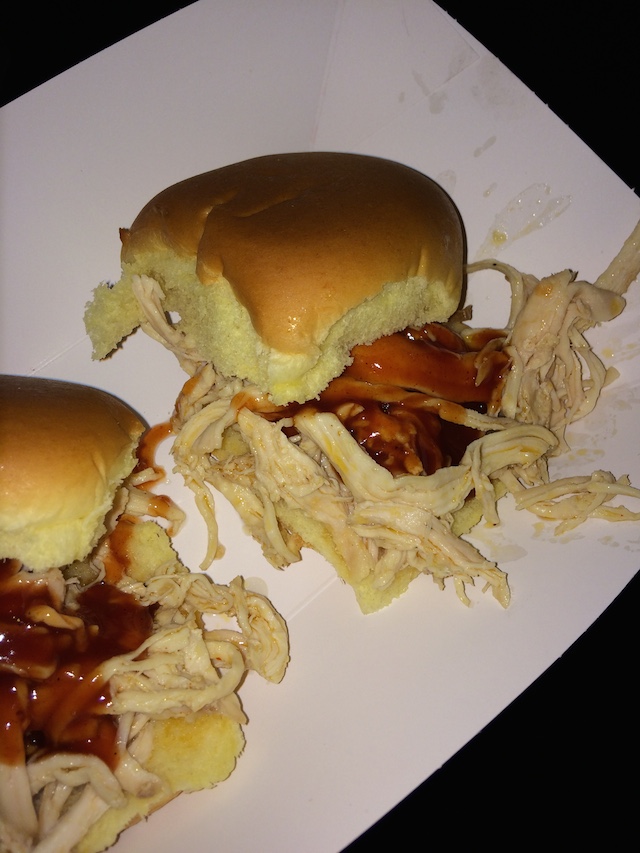 Chicken BBQ sliders, they were flame (fire emoji would be placed here if I could).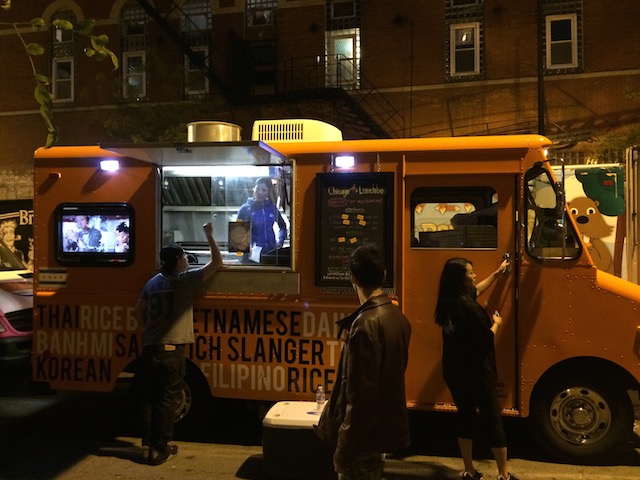 It was dope to see that our homies John and Nate Hoops had their food truck out here too.  The Chicago Lunchbox food truck was sold out by like 5pm so we didn't get a chance to get our grub on.  I wish I would have taken a pick of both of them, but I was slacking. Too busy catching up with them and talking about their shop, Akin.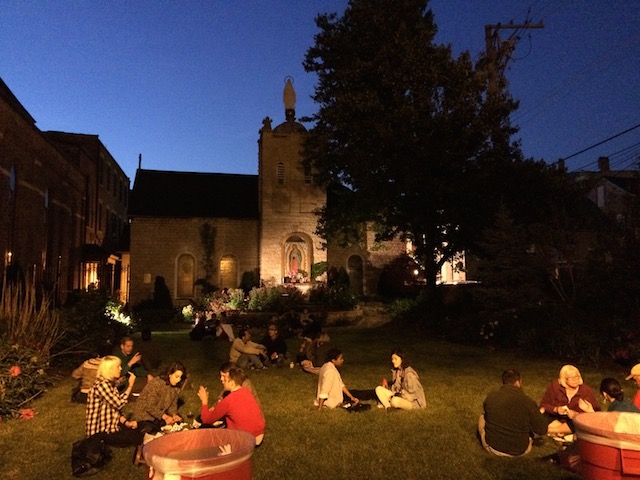 It was cool to see the ppl sitting out on the lawn in front of the Virgin Mary.  You know its a Hispanic neighborhood when you see the Virgin Mary out there, right on 18th street.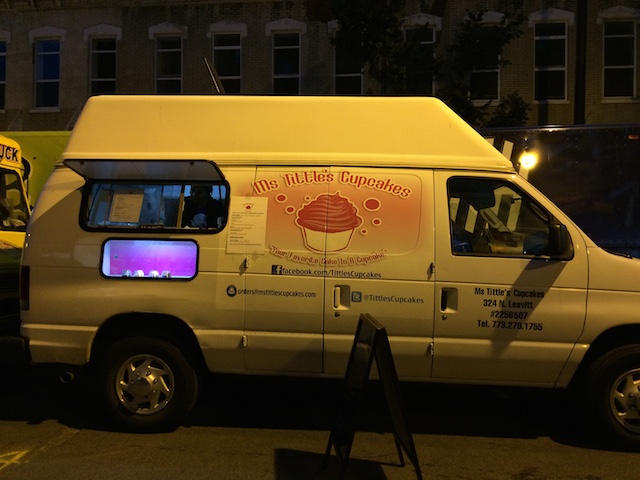 On some fat boi shit, I spotted this cup cake truck, and yooo I had to try it.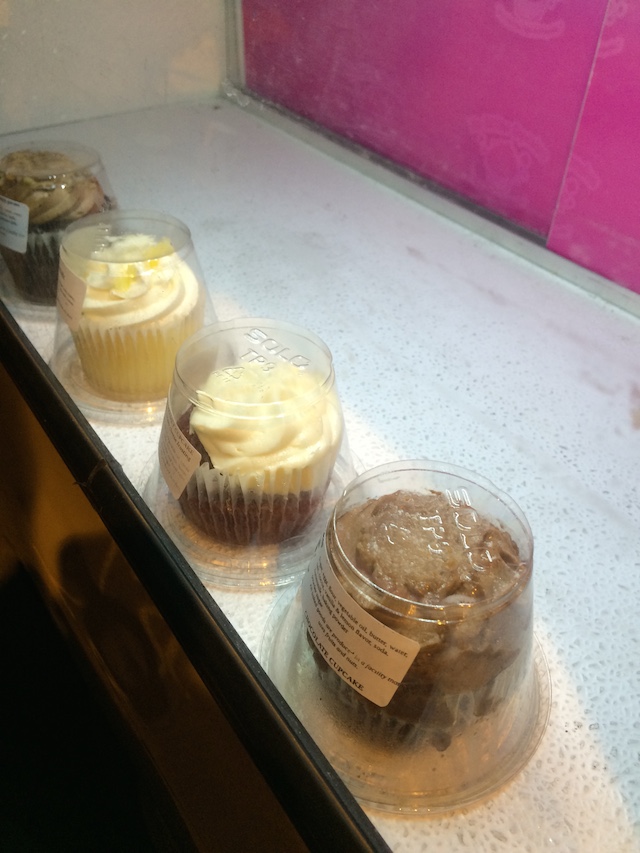 I got the Chocolate Caramel and the Lemon drop.  They were really good, def worth the money.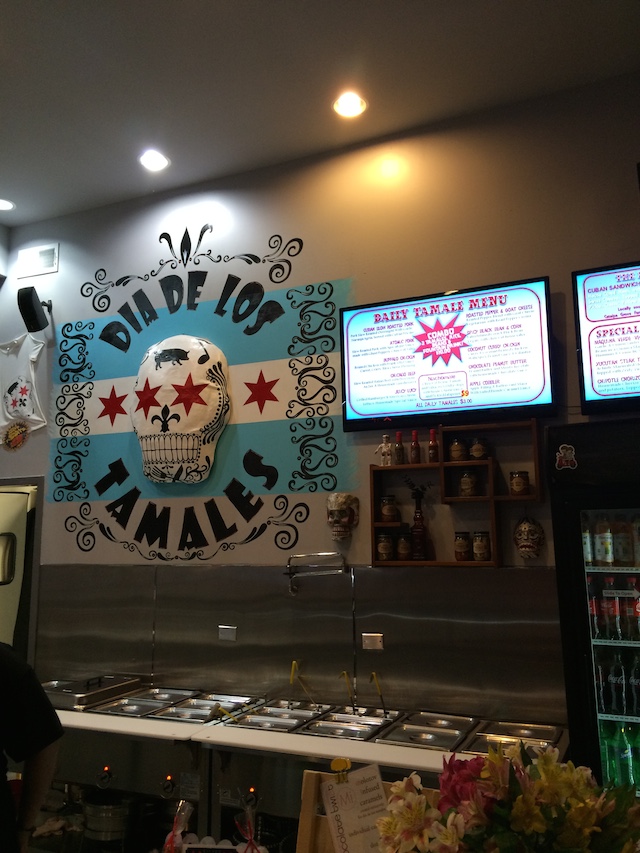 We didn't really get a chance to check out to many food trucks just because most of them were sold out by the time we got there, so we were still hungry and Clinton suggested we check out Dia De Los Tamales.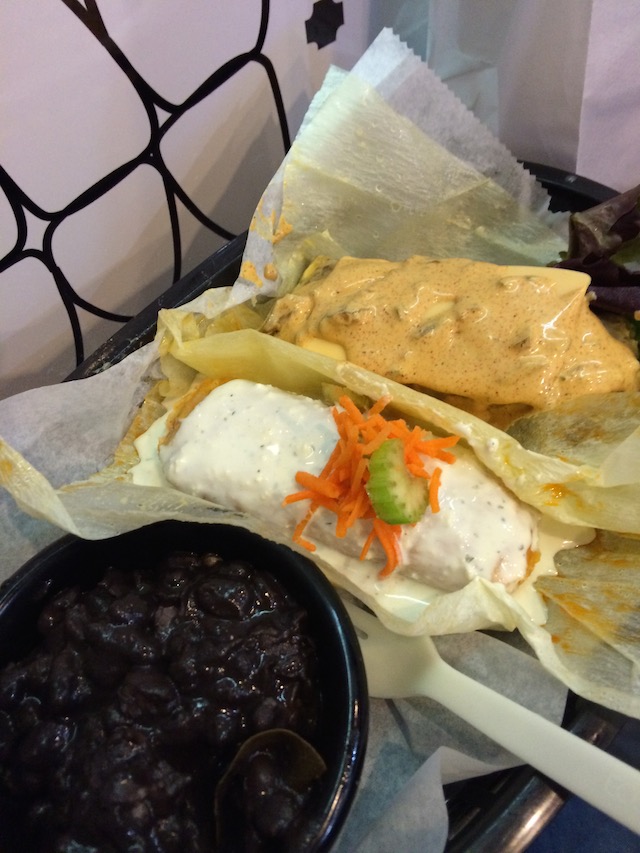 Clinton said that he thought they had really good tamales, so we decided to try them.  IMO, these weren't so good; they were like Americanized tamales and nothing like a traditional Mexican tamale.  I wouldn't go back or refer anyone to check them out, not hatting, but yeah, those weren't tamales.  I got the buffalo chicken and the Cheeseburger tamale.  Yeah, not good at all, nothing about these "tamales" was actually a tamale, so bad.  Like I said thats just my opinion, but yeah I wouldn't know what to classify these at, but definitely not tamales.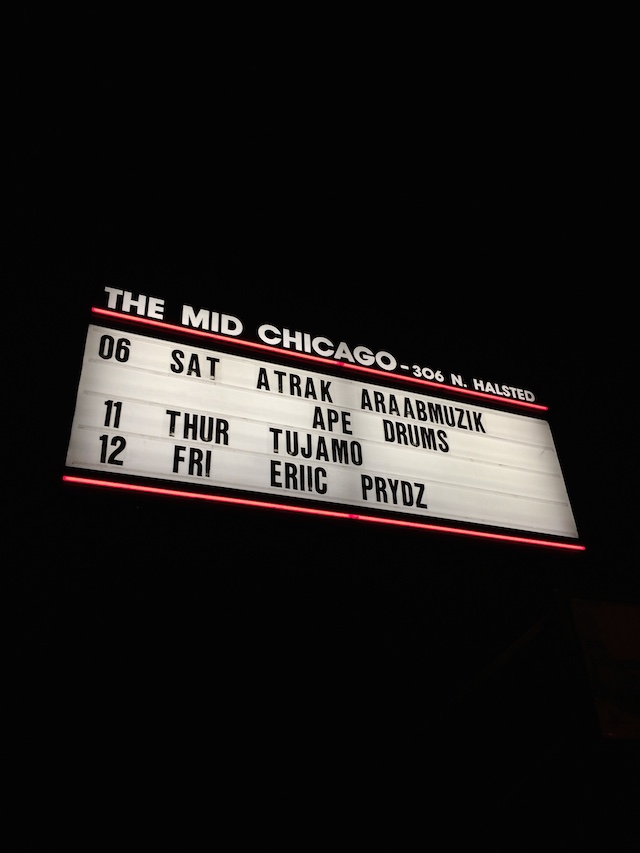 After eating those weak ass supposedly tamales, me and Clinton headed over to the Mid, because DJ Atrak had invited him to come thru and check out his set.  Let me just say, if you're not on the list or buying bottles at clubs like this, then you better abide by their dress code.  Super sucked to see people with paid tickets get turned away because they were not wearing a collard shirt, or met their dress code specifications.  Me, I was wearing shorts, sneakers, a snap back and a tank, but because Clinton was on Atraks list and we were his guests, I was good.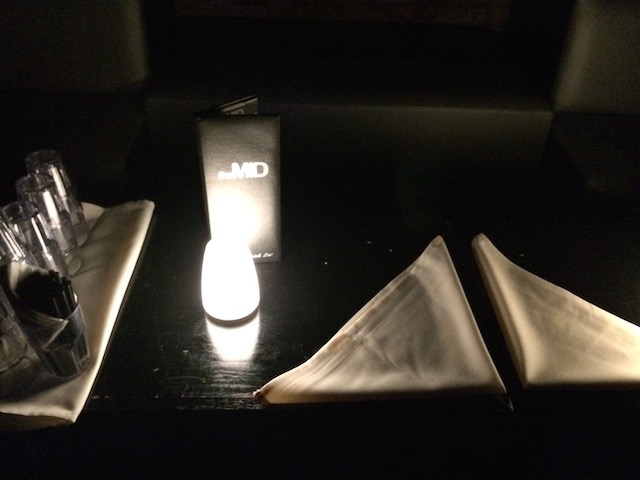 If you have some bands and feel like bottle popping, the back of the dj booth area, they got a VIP section that allows to you do that. I actually saw some of our Jug supporters back there spending bands.  They got like maybe 6 bottles, it was one of their homies B Day.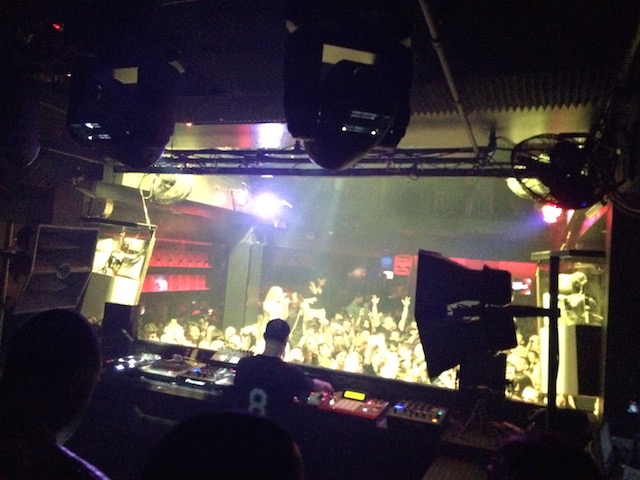 We got to see Ape Drums do a super dope opening set before AraabMuzik got on.  Pictured above is AraabMuzik with the two MPC's doing a live set.  His hands are really fast, I recorded some of his set on my phone before it died, got a little of him and Atrak doing their thing at the same time.  If you want to see it, I will post a snippet on my instagram.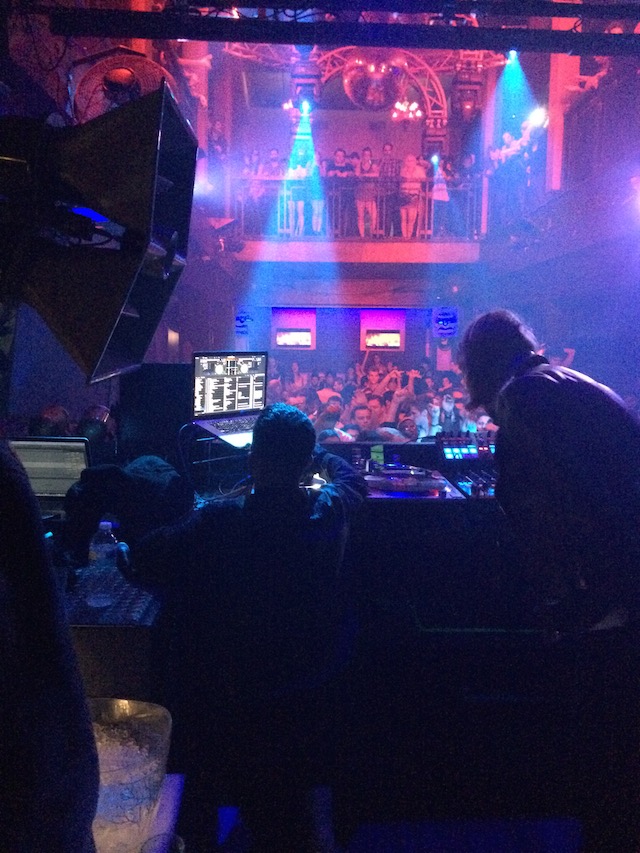 DJ Atrak Setting up.  I wish my phone didn't die and I got him doing his thing during the peak of his set.  He had the confetti drop and all that during his set.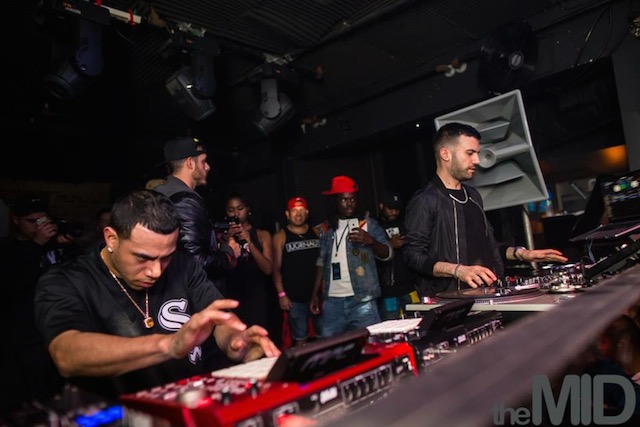 My homie Alaina sent me this earlier today, lol. I guess the Mid posted this and caught me in the back, lol, looking lost.  You can see Oreo to the right of me and Clinton right behind him.  This is the only pic that I have of both AraabMuzik and Atrak doing their thing.  Overall the night was def memorable, got to try some new food, and got to see some dope dj's/producers! I'm glad I got a chance to see AraabMuzik do his thing live and got to see his hand speed, super amazing.  If you ever get a chance to see any of the 3 dj's, you should def go, all 3 were dope AF.
Oh one last thing, here is the link to the Chicago food truck schedule, if your anything like me and always want to try something new or indecisive when it comes to food, what better way than to find some food trucks.
http://www.chicagofoodtruckfinder.com/weekly-schedule