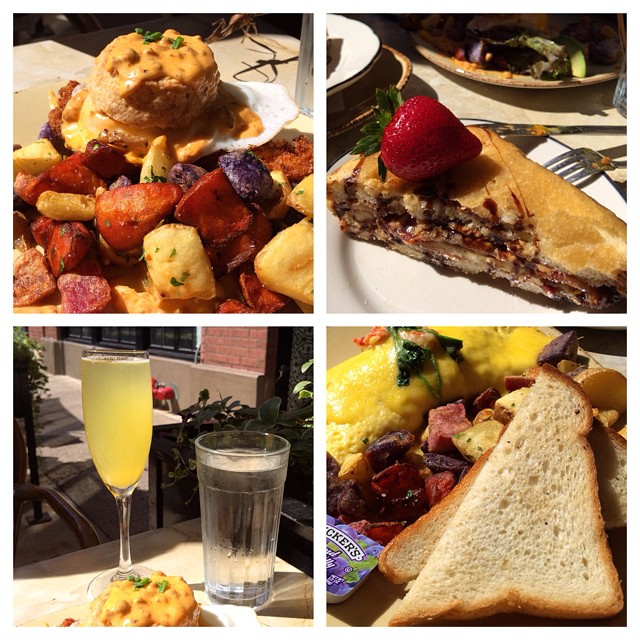 So at heart I'm a true fat boi!  I like exploring, checking out new restaurants and new places.  I plan to write about some of my food life experiences, and hopefully put you guys on some dope restaurants overall.  The goal is to try and write about spots that range from $20 dollars and up, to $20 dollars and below.  This first write up is $20 dollars and up.
I'm a big fan of brunch.  Why, well because you get the best of both worlds, breakfast and lunch.  This weekend was cool.  I got to go to a brunch spot I have never gone to or never really thought of checking out.  It was my friend's idea to go there.  She told me that she had been there before and really liked it.  So I was like for sure, why not, lets check out the Hubbard Inn.  At first I thought it was a hotel, but I guess at one point it was, but later transformed to a restaurant/event spot.
We went this past Sunday, so I'm a little late on the post.  The first thing we did was order Mimosas.  If, I remember correctly it was a combination of Champagne, orange juice and pineapple juice; sooo good.  I'm a huge fan of champagne.
The best way to try out new food when ordering, in my opinion, is to share.  I ordered the Fried Chicken Biscuits and Gravy, and she got the Lobster Omelet, and for dessert we ordered the Monte Cristo.
The Fried Chicken Biscuits and Gravy was super flame.  Yeah I would order it again!  The Lobster Omelet was good, but in my opinion, just ok.  I guess I'm not a huge fan of Omelets, but my friend thought it was better than the Biscuits and Gravy.  The brunch menu has some great options, but that's what we decided to try.  The Monte Cristo was chosen to be more of a dessert, but its actually listed as a breakfast item.  I was super excited about it because it had chocolate syrup, banana, and peanut butter, oh plus bacon.  I'm not a fan of bacon though, but was willing to try it.  When it came out, it looked super flame, it was deep fried and fluffy.  It didn't suck, but wasn't as good as it looked.  I didn't like the bacon in there, tasted weird with the chocolate, peanut butter and banana.  We both ate just a little of if because it was just too sweet.  I don't think, I would order the Monte Cristo again, maybe without the bacon, and with some milk, yeah milk would make it dope, lol.
I tried to take a pic of everything we ordered, so hit more to see some pics.
Mimosas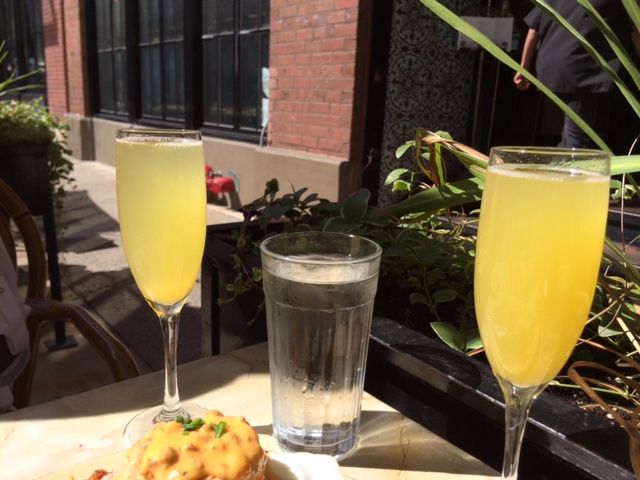 Fried Chicken Biscuits and Gravy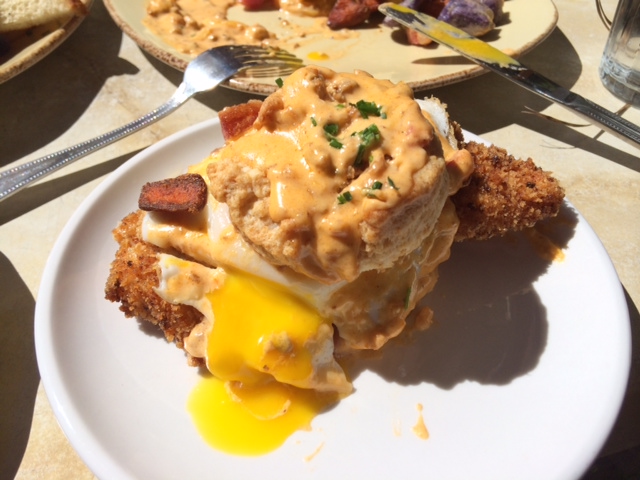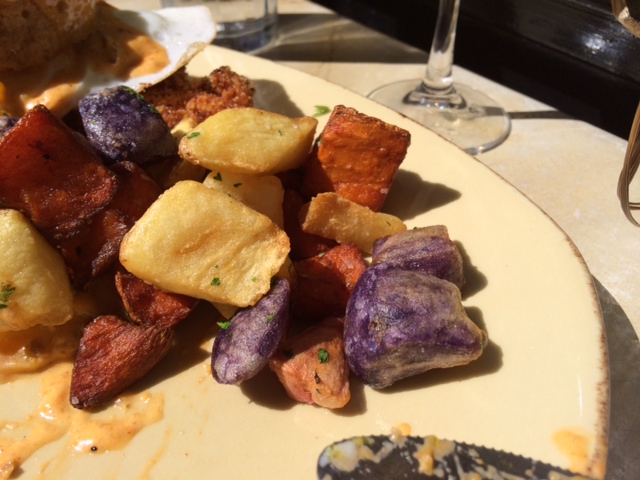 Lobster Omelet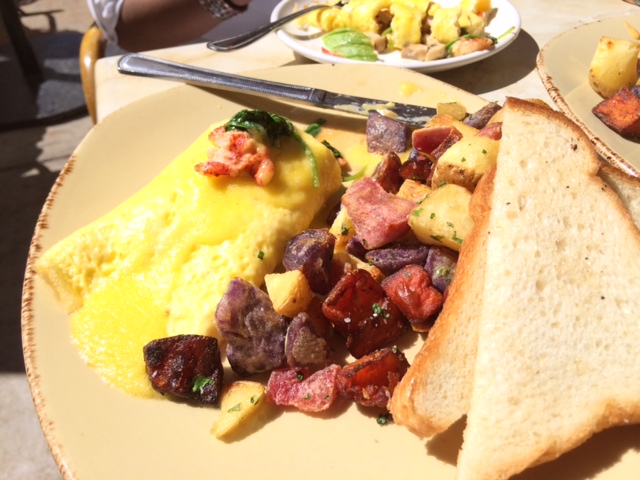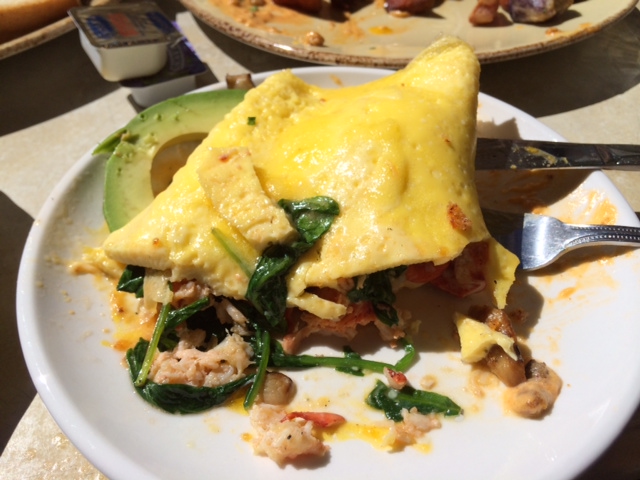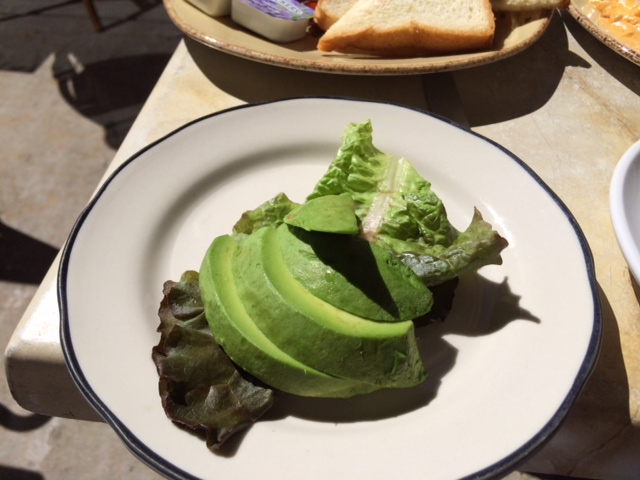 Monte Cristo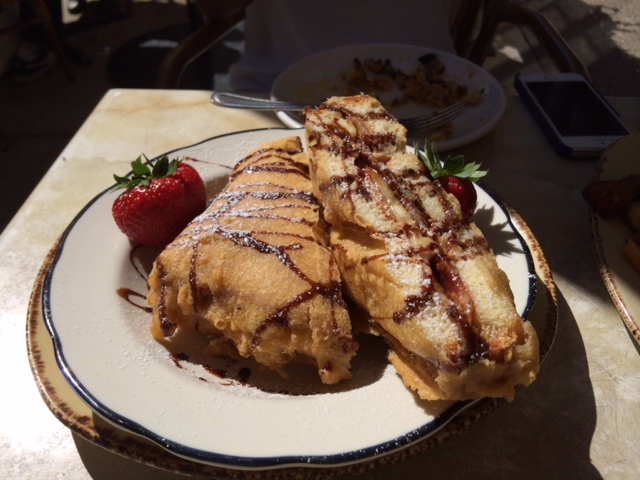 I will definitely go back and try more items on the menu; they had some lobster rolls, stuffed French toast, red velvet pancakes, crab cake Benedict, and a cobb salad that looked good.  Check out the site for their brunch menu!  Dinner and lunch also look good! http://www.hubbardinn.com  I def plan on coming back a couple of times to check out lunch and dinner.  Oh one last thing, we both had 2 Mimosas each and those 3 items, the bill was about $80, so about $40 a person,  Not to bad, IMO, because I got to check out 3 different things and had some Mimosas.
If you guys know of some dope food spots def leave a comment and put ya boi on!  Oh I'm going to try and make sure I rate presentation, taste, portions, and cost.  The best being a five and worst a 0.  Cost would be per food item.  For cost, if just you and no drinks, then this is definitely a spot that is $20 and under, but if you add drinks and as dessert, then definitely over $20.
In this case.
Presentation:  2.5-Looked fancy
Cost:  2-Under $20 if solo dolo
Taste: 3-Pretty Good
Portions: 3-Definatley got full