This past weekend I had brunch at Beatnik in West Town. This restaurant/lounge has some of the dopest decor I've seen in a while.  There where three rooms with different looks and feels to them, but each one amazing.  On weekends they serve brunch and on the menu they have a burger.  I'm a sucker for a good hamburger, so I had to go and check it out.  I ordered the mini cinabunns, peanut butter and jelly hot sandwich, their version of mozzarella sticks, and the hamburger.  Below see a picture of the items I ordered also check out some pics of the interior of Beathnik.  If your ever in West Town on the weekend looking for a good good burger and brunch menu then definitely go check out Beatnik.  Enjoy the food and the vibes.
"BEATNIK is a bohemian cocktail bar and restaurant that offers guests lush interiors, opulent décor and old-world elegance.  The extravagant design was inspired by the bohemian lifestyle and aesthetic sensibility of the 1950s in America and Europe." – beatnik
post: mr.rogers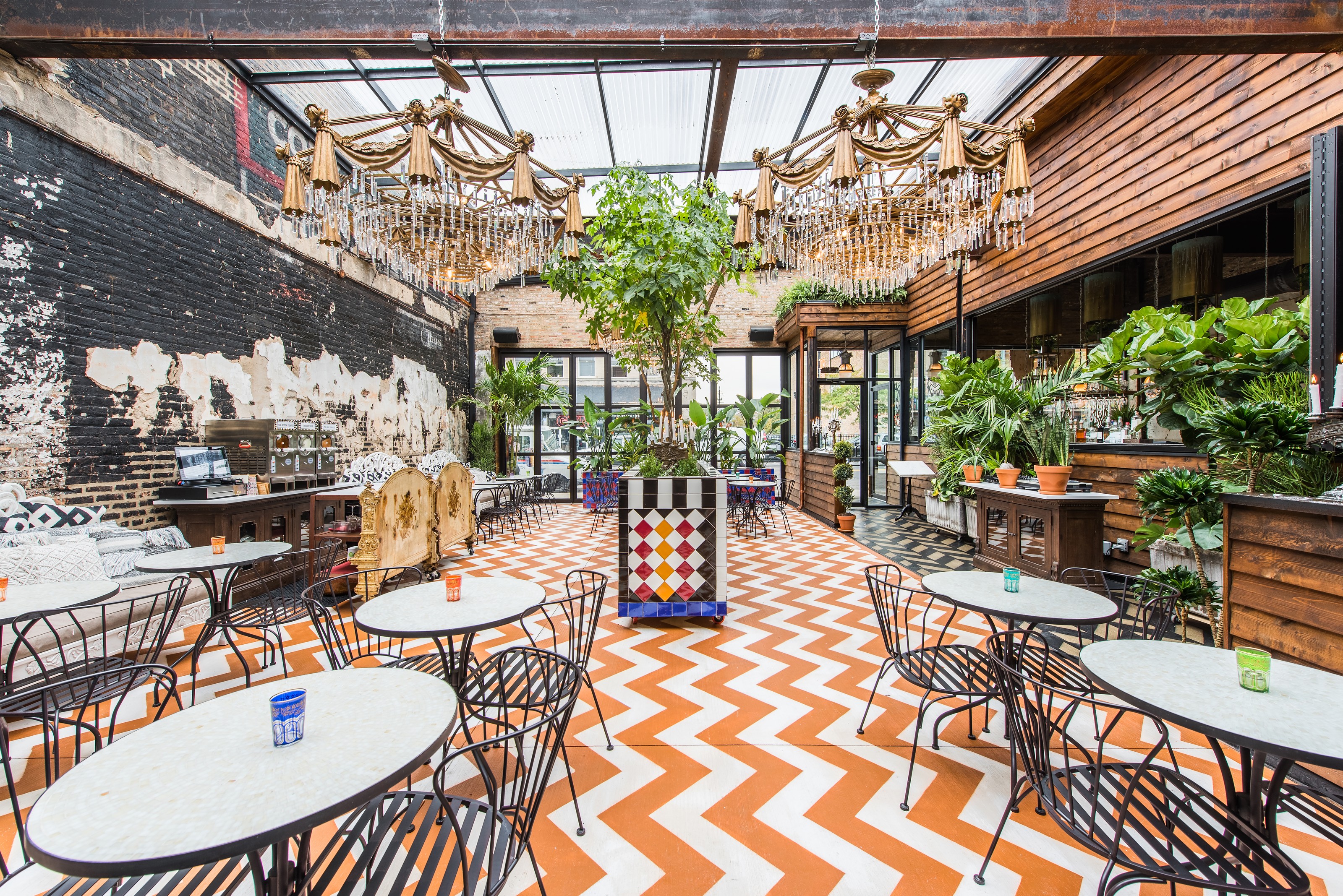 This is the front room when you walk in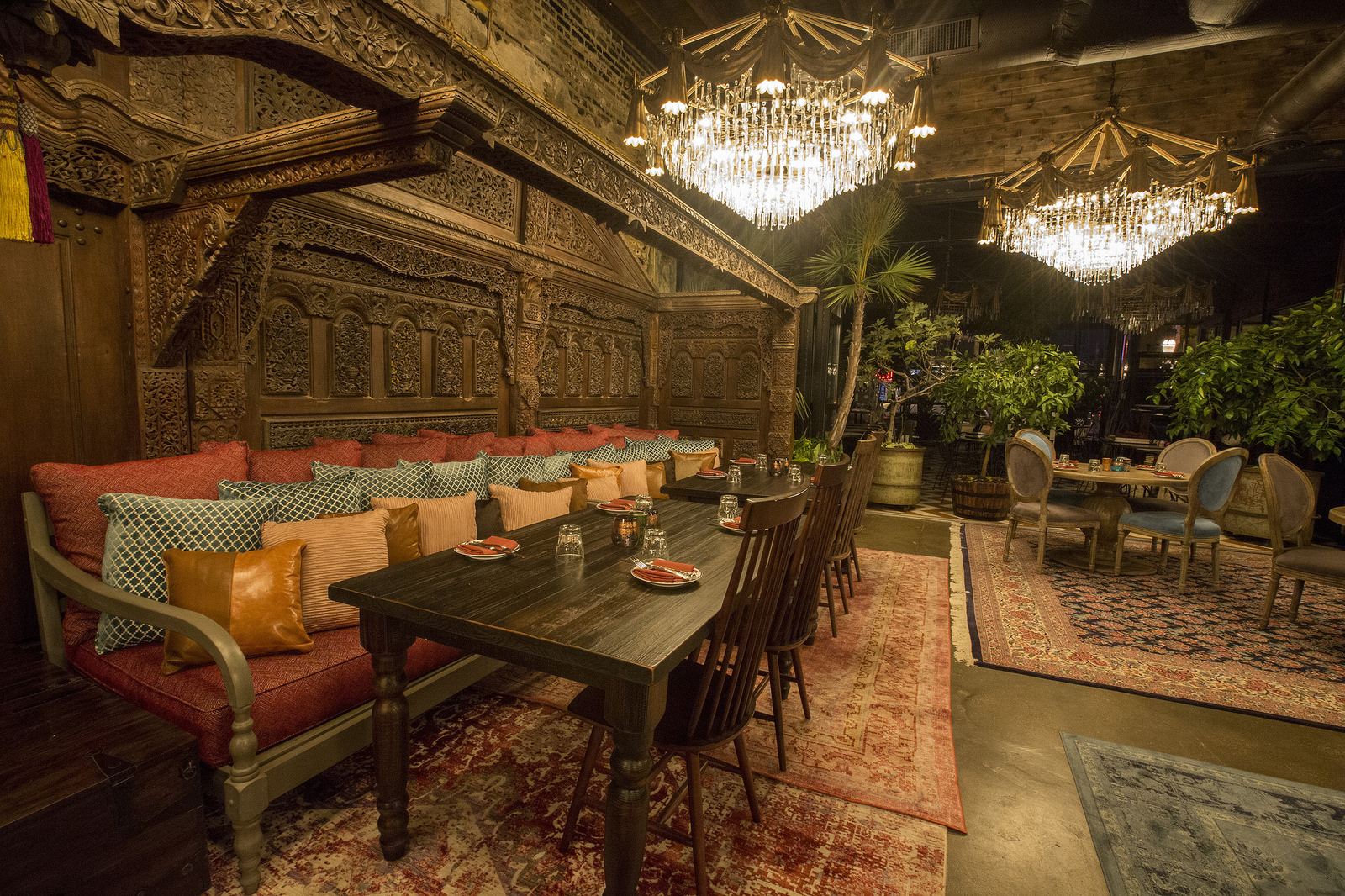 One of the rooms to the left of the entrance room.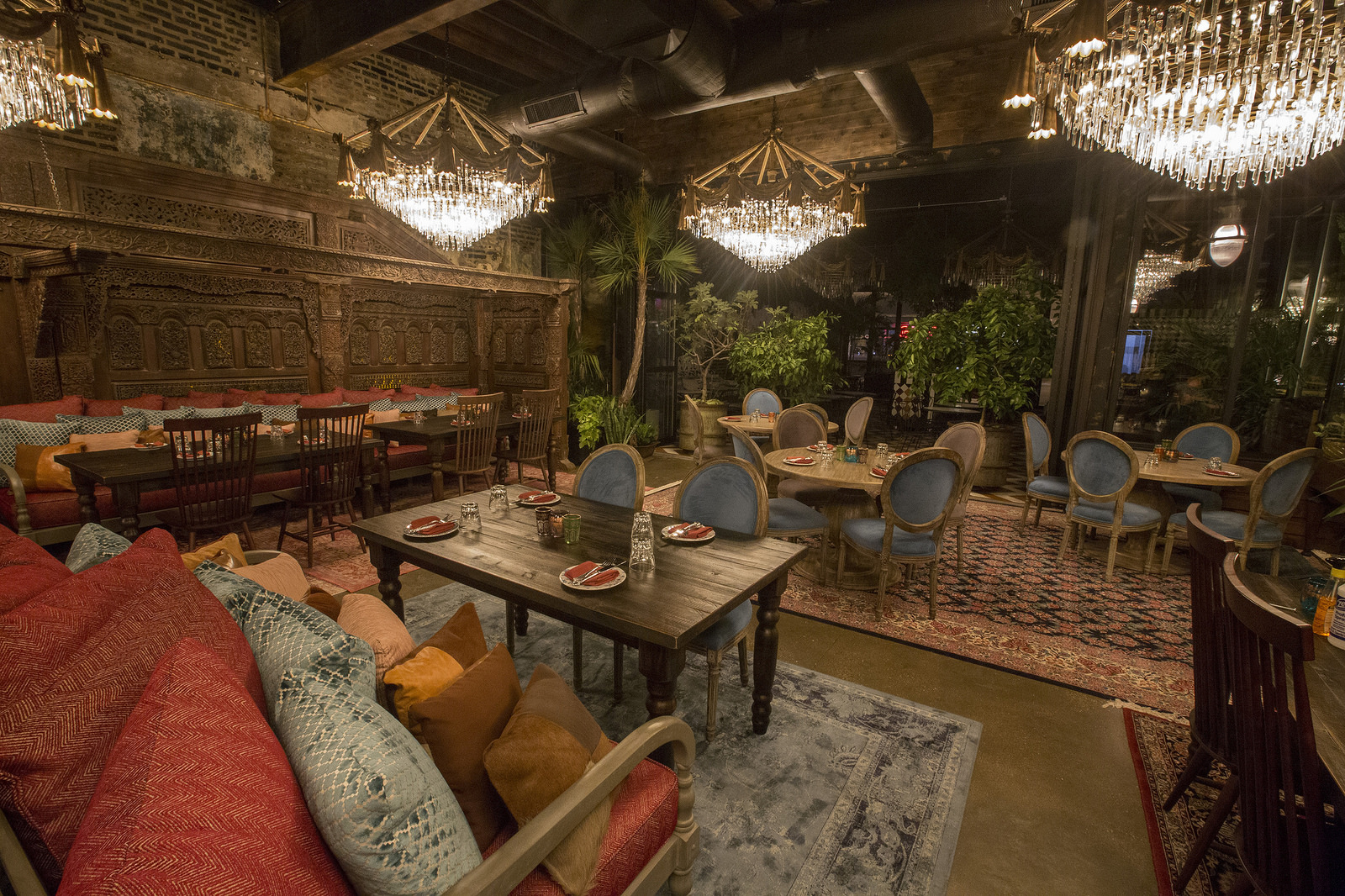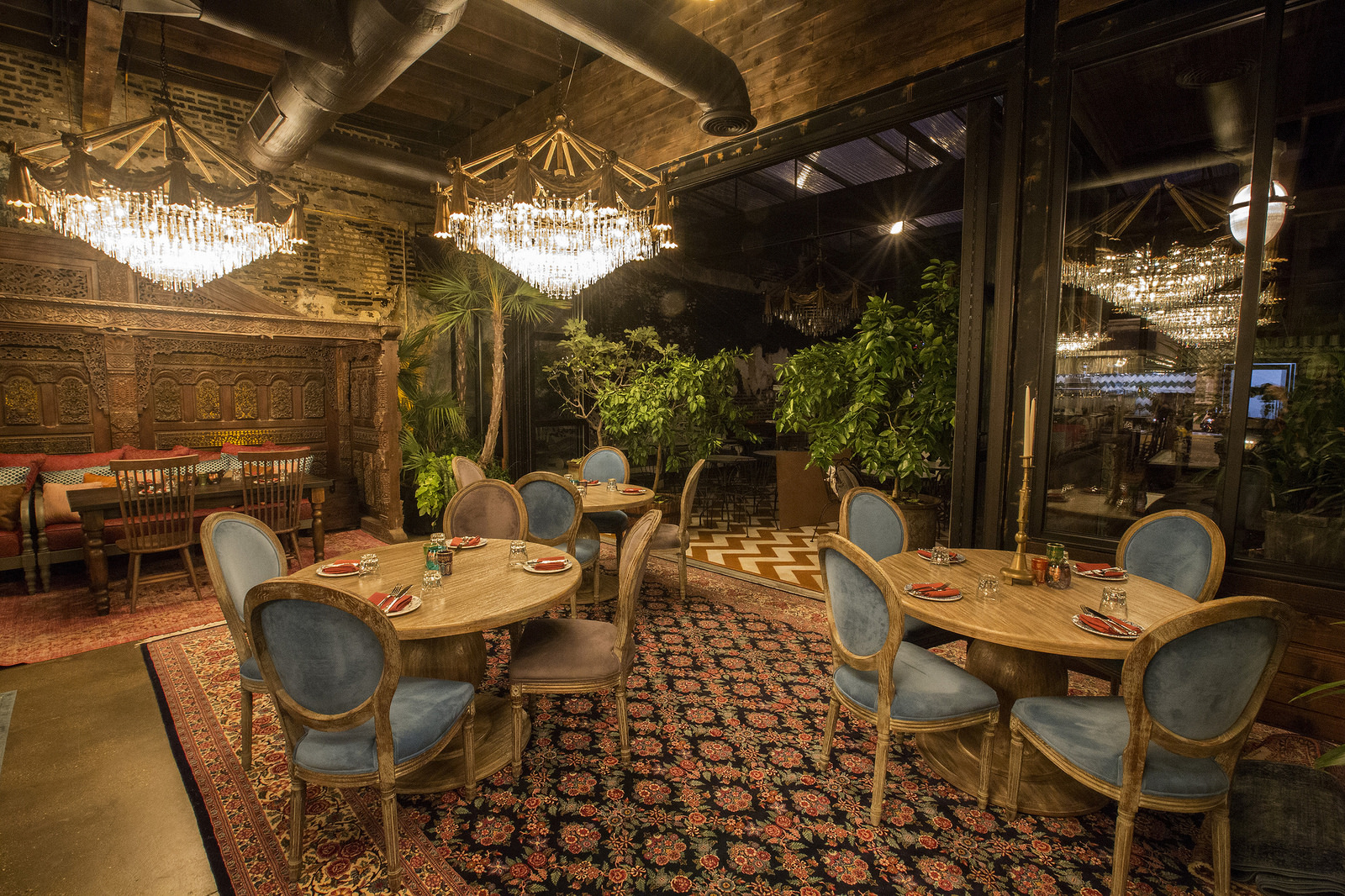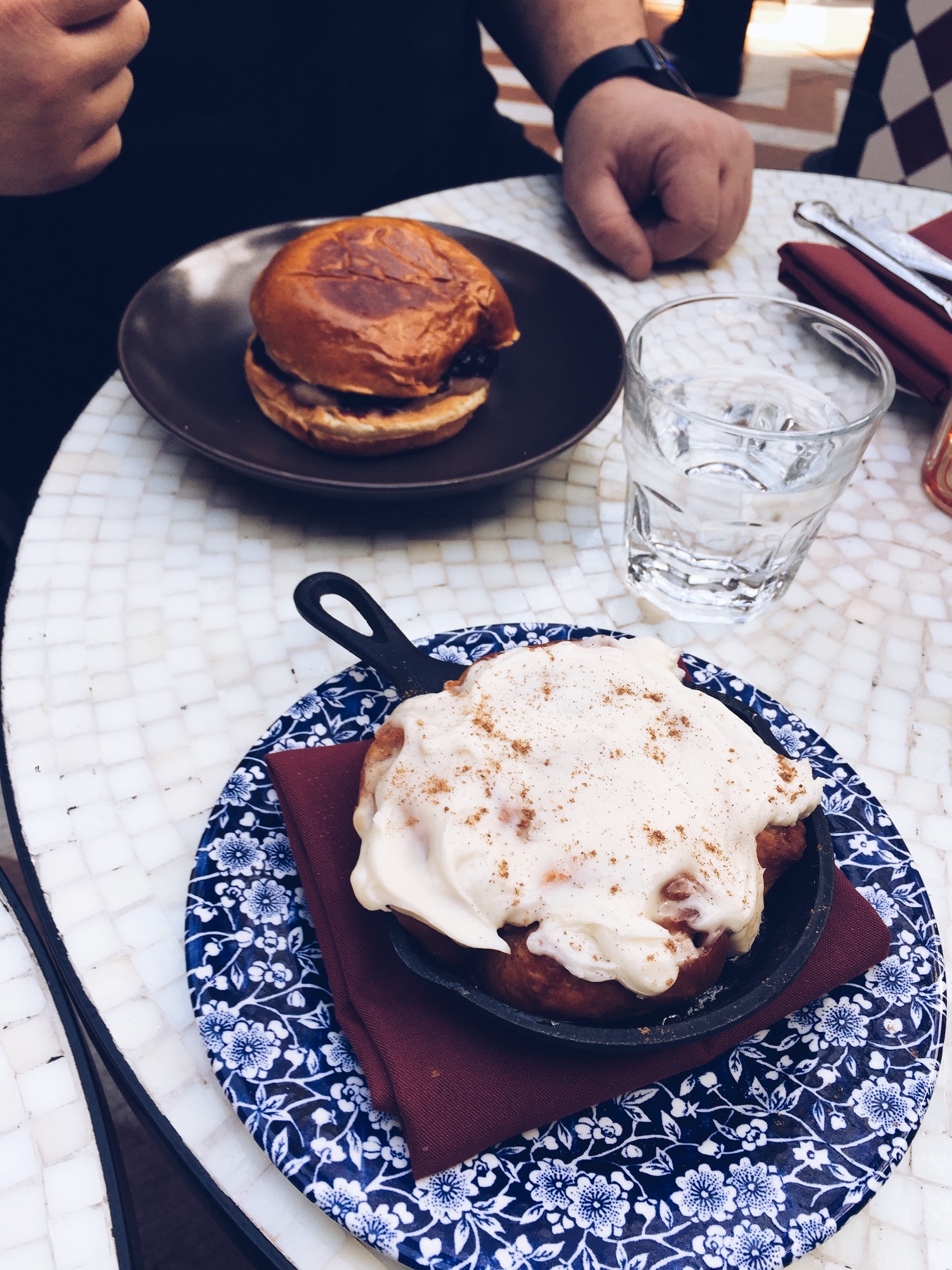 The peanut butter grilled sandwich and mini cinnibuns.  The pbj was decent but the minibuns amazing!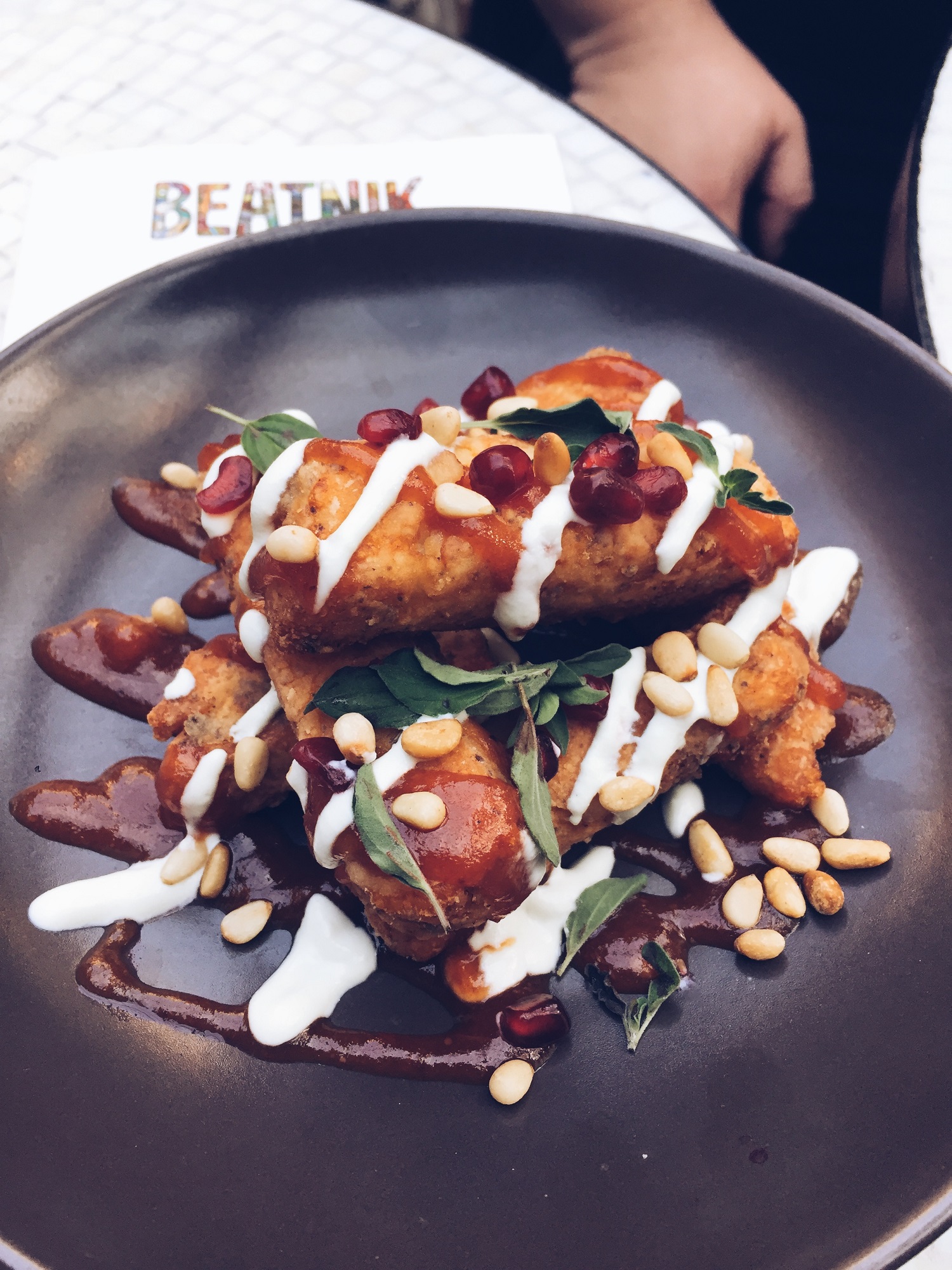 Their version of mozzarella sticks.  I didn't enjoy these much a bit to sweet. You can see the pomegranate.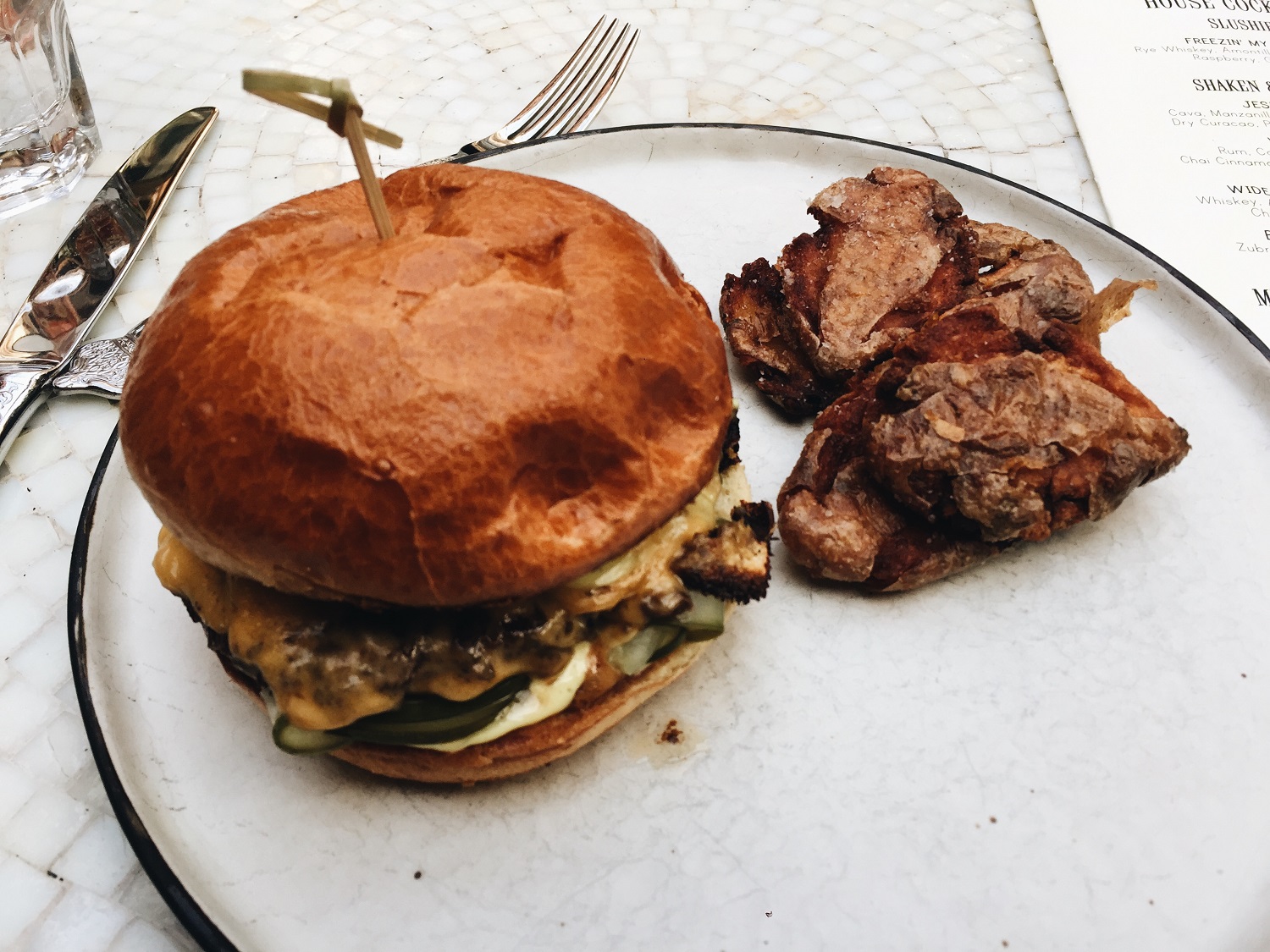 The hamburger, which was really good but the standout was the fries.  They slice up a whole potato and fry it hard giving it such a crunch plus the seasoning on point.