This past weekend, we had an opportunity to check out Spring Awakening Music Festival, one of the biggest EDM/Electronic music festivals that happen every year here in Chicago. I'm not the biggest EDM fan in the world, but I figured I should be more open minded and give it a whirl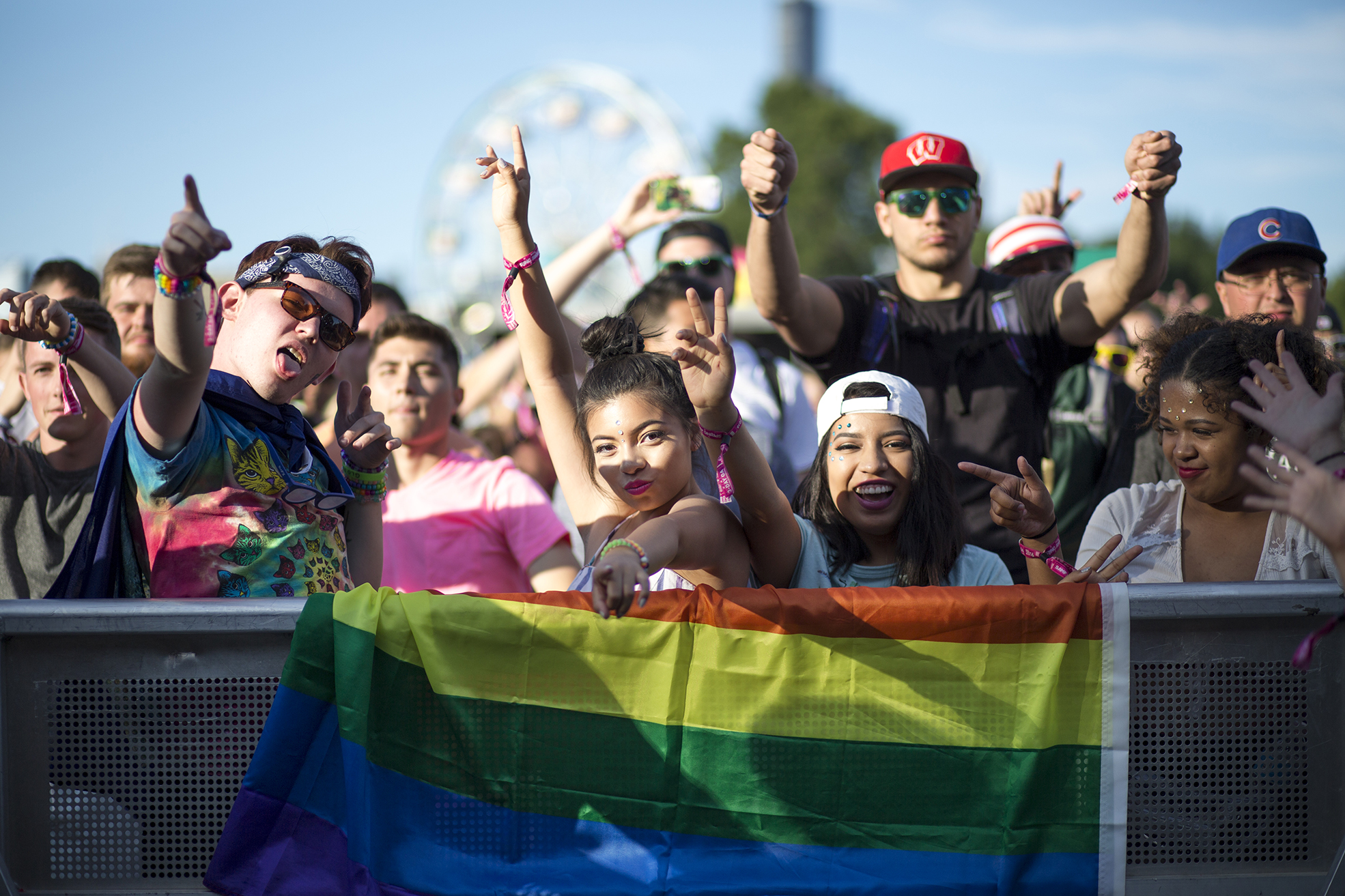 DAY ONE

This year the festival was held at Addams/Meddill Park; Not too far from Pilsen, not too far from UIC Village, and not too far from the Medical District. Right in the middle of that general area. It was pretty accessible via Uber despite having a couple road closures by the main entrance. I ended up pre-gaming back at the shop while I waited for Manny to close up so we could go to the festival. Nothing wrong with a couple PBRs before heading out for a long night.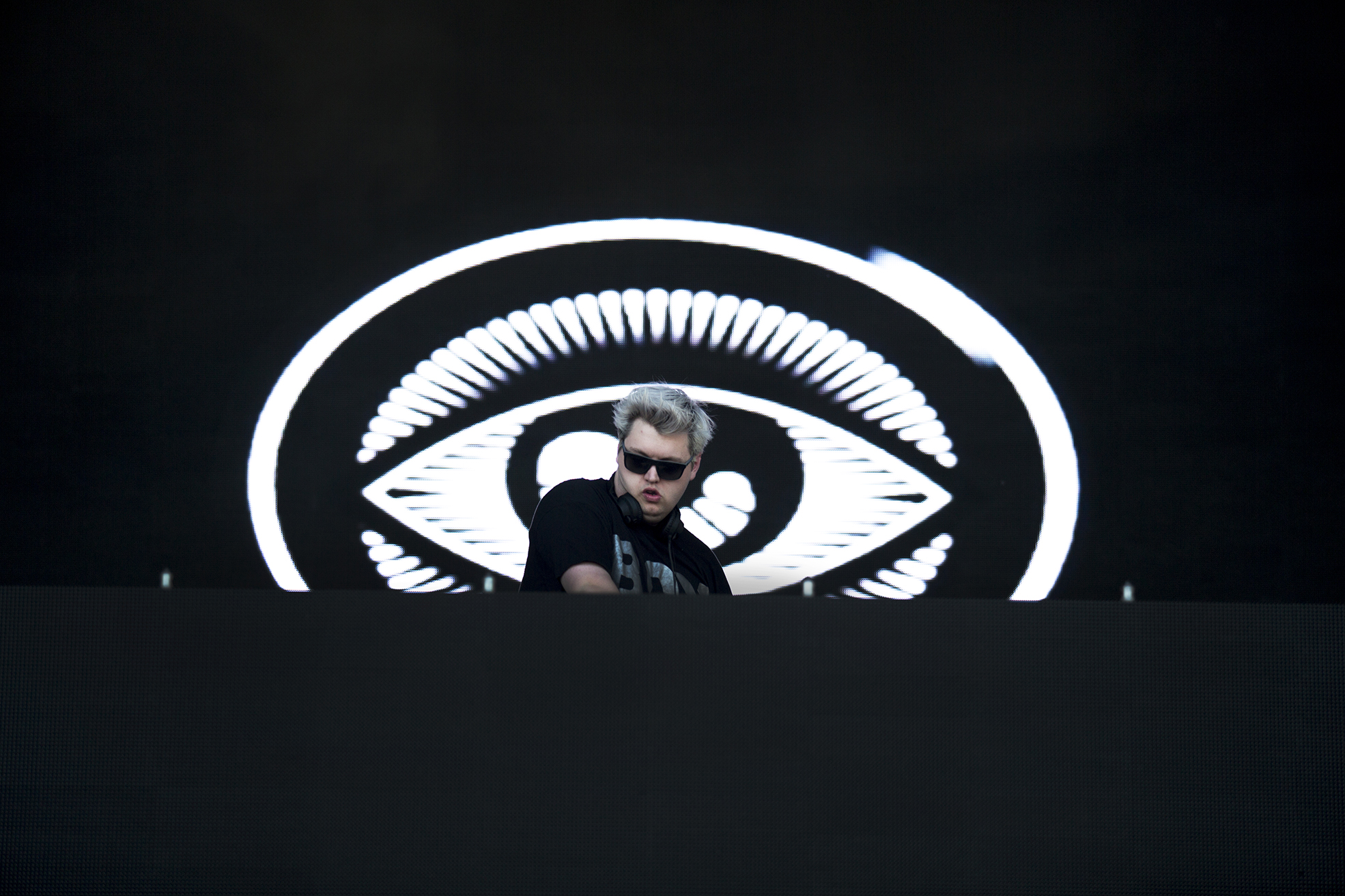 Flux Pavillion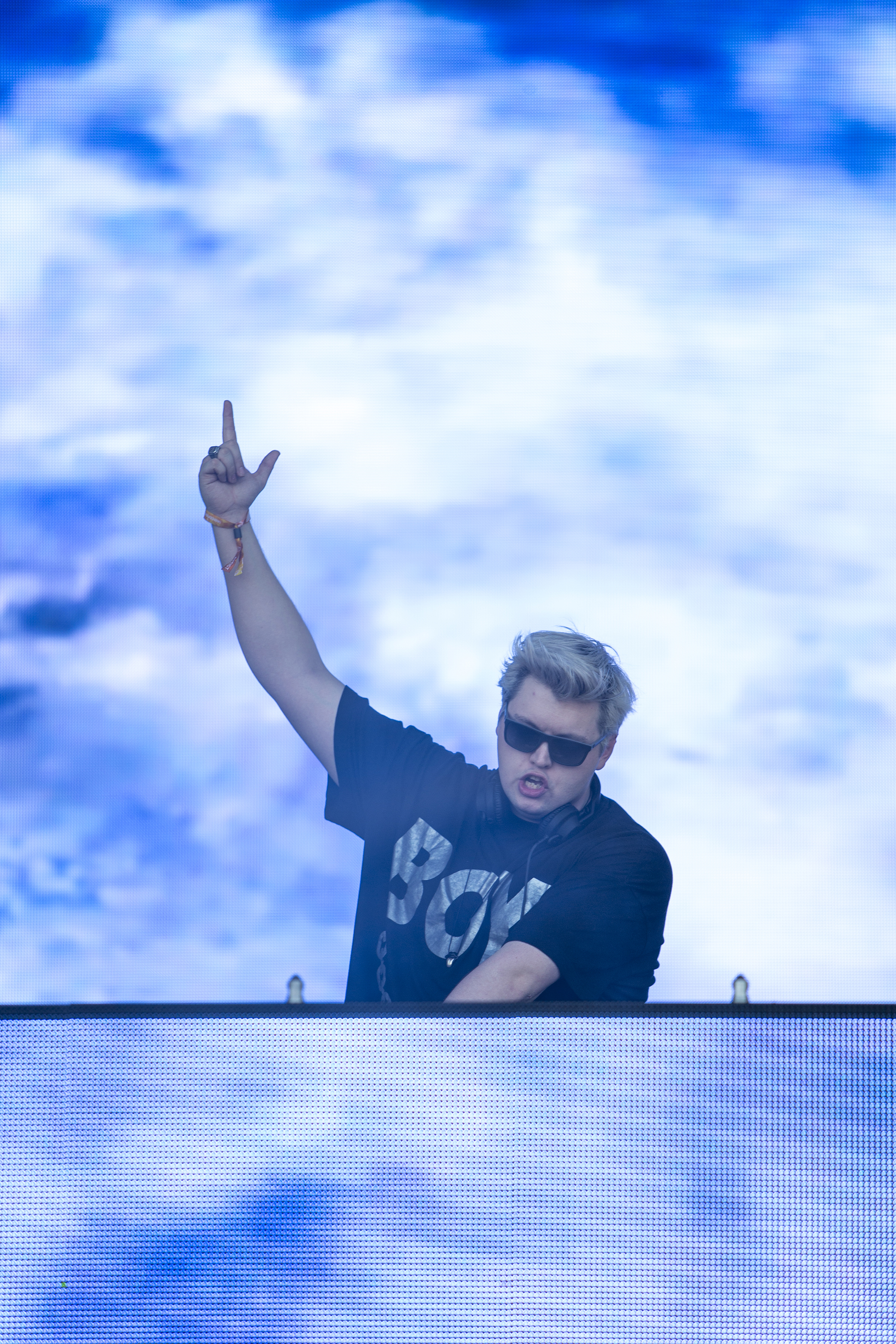 We get to the festival at around 7:45, right when Jamie XX was (probably?) wrapping up his set on the Electronic Stage. We got delayed crazy because we didn't have our wristbands for the weekend and ended up missing Jamie XX. We meet up with a couple of homies in the guest lounge, which happened to be right next to the Electronic Stage where Deadmau5 was gonna close out the night.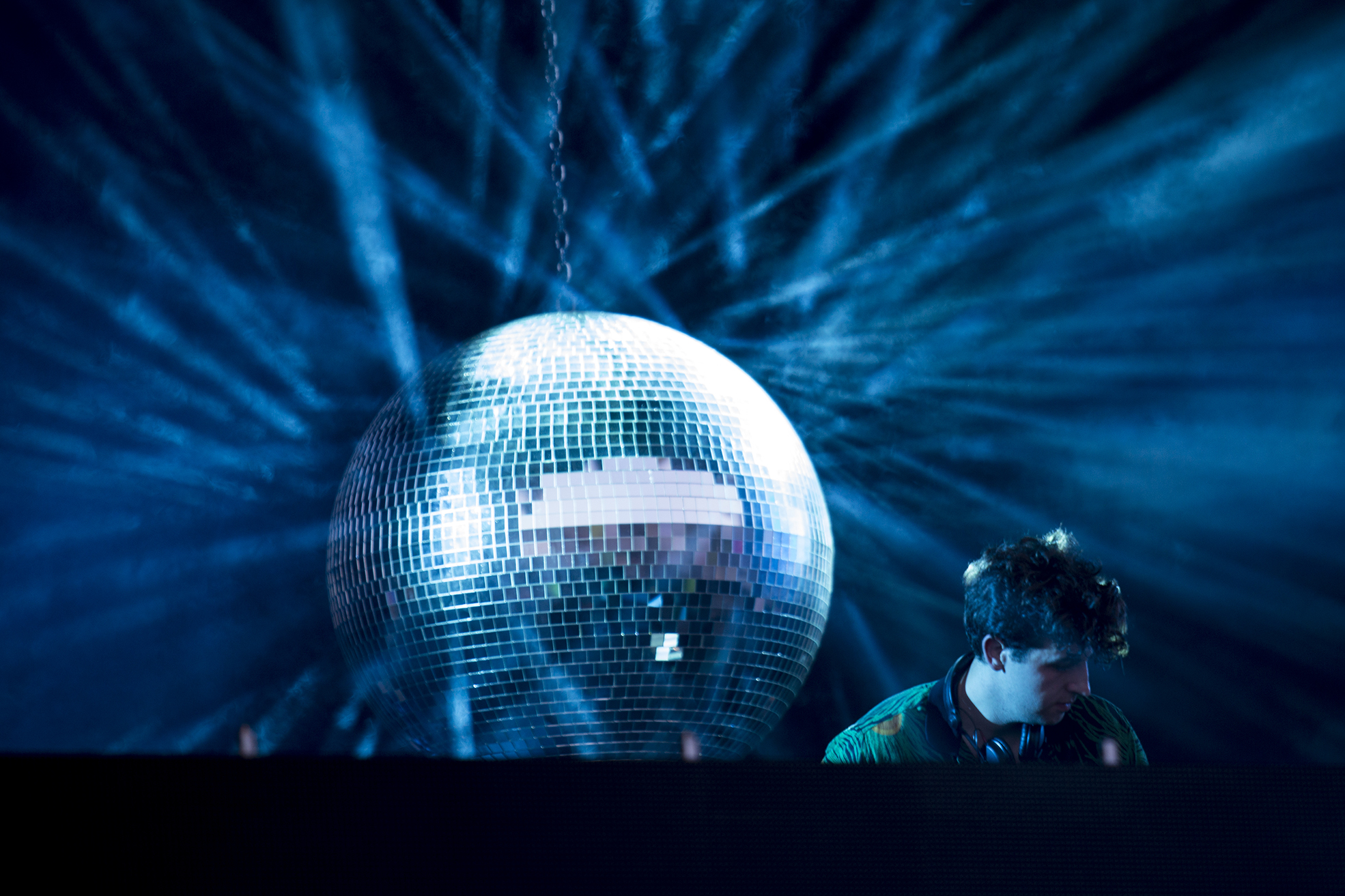 Bianca didn't miss Jamie XX though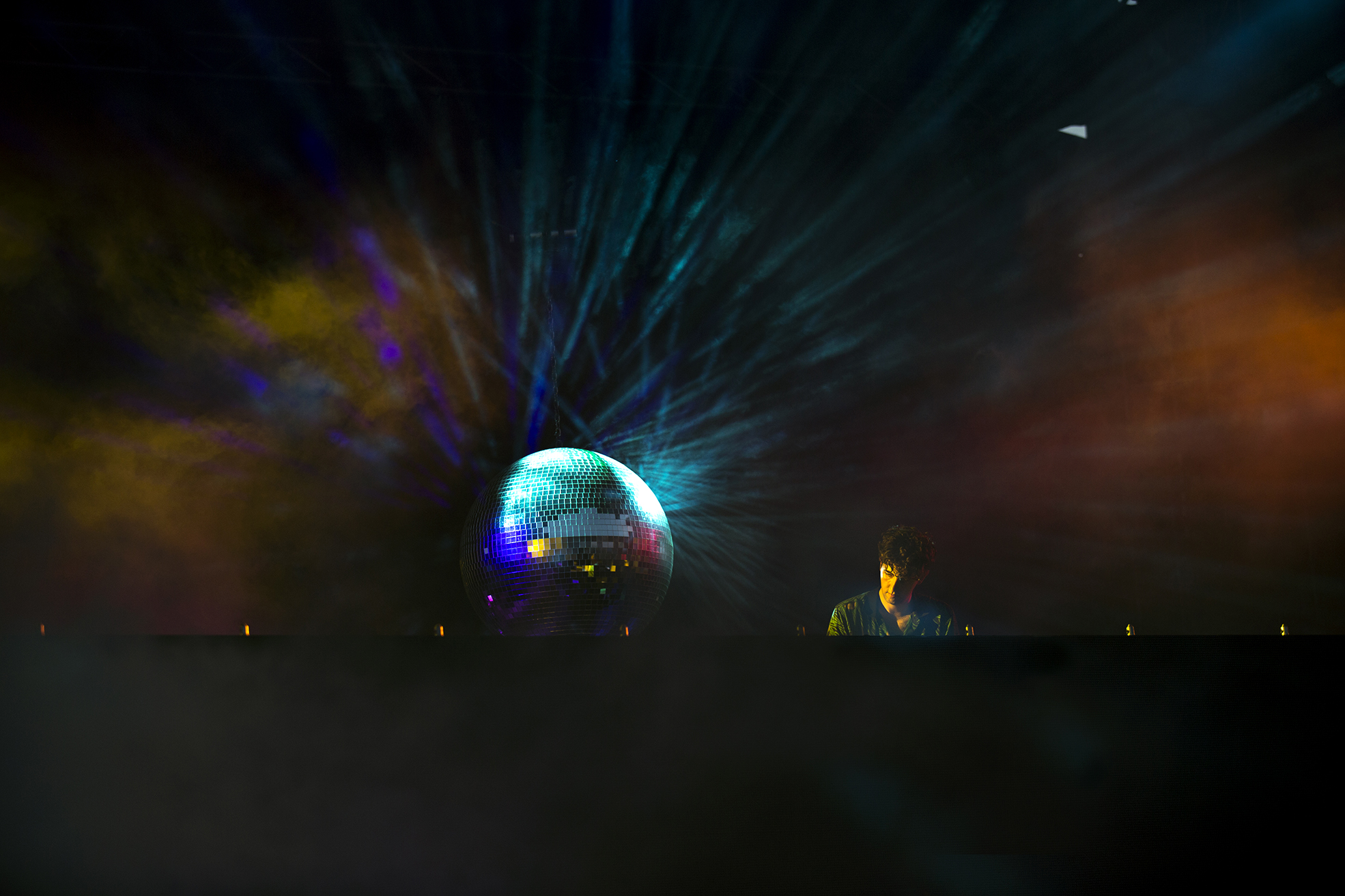 The masked one did not disappoint at all, as he went through his deep catalog of mixes and original music accompanied by wild visuals and pyrotechnics. After a couple rounds of straight vodka (they ran out of chaser) and learning the importance of koozies at festivals, we left the festival onto the hordes of people and surge priced Ubers. Headed to Eastroom and extended the night until the next morning.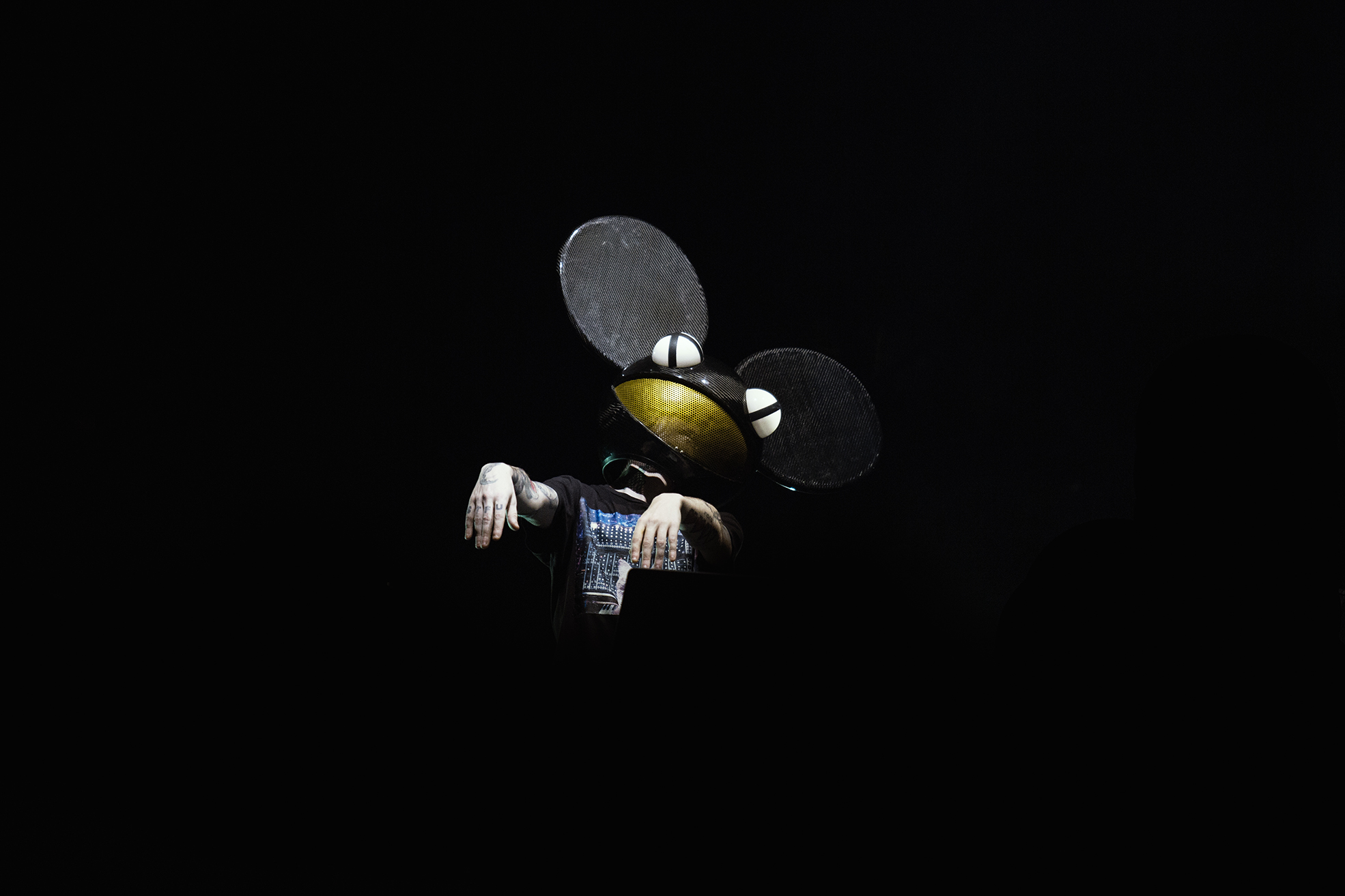 Deadmau5, Kanye's favorite EDM dude.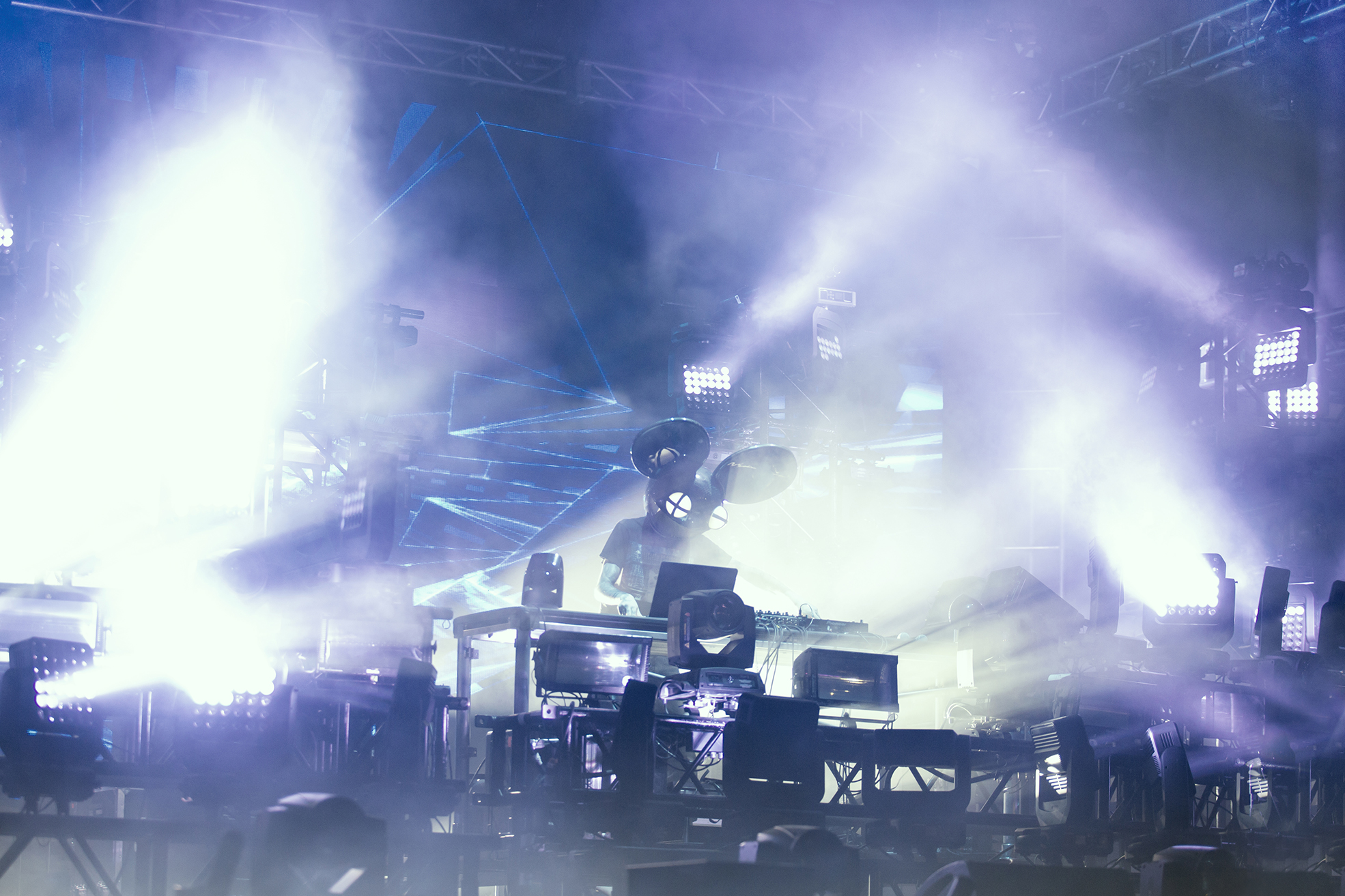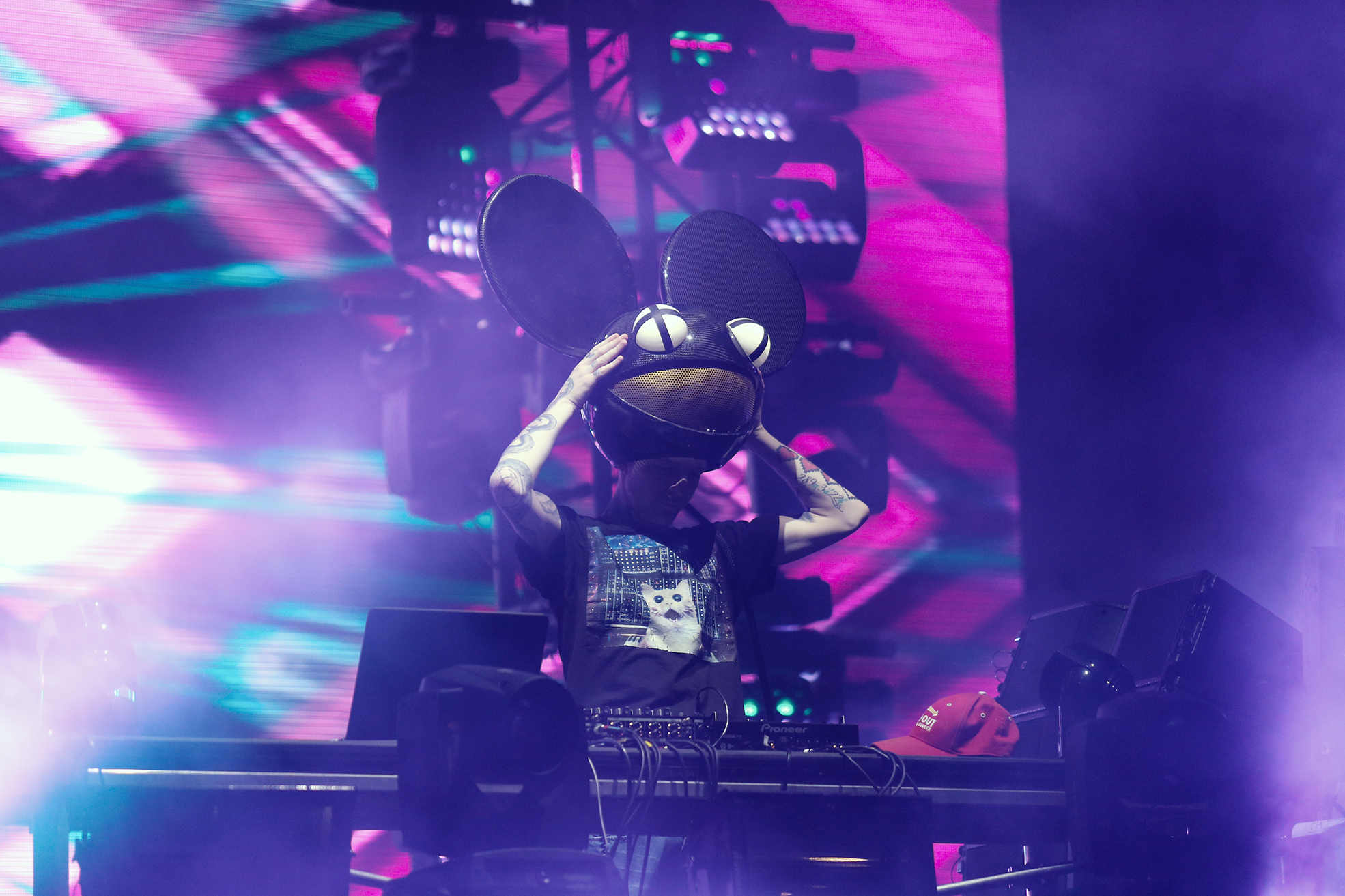 DAY TWO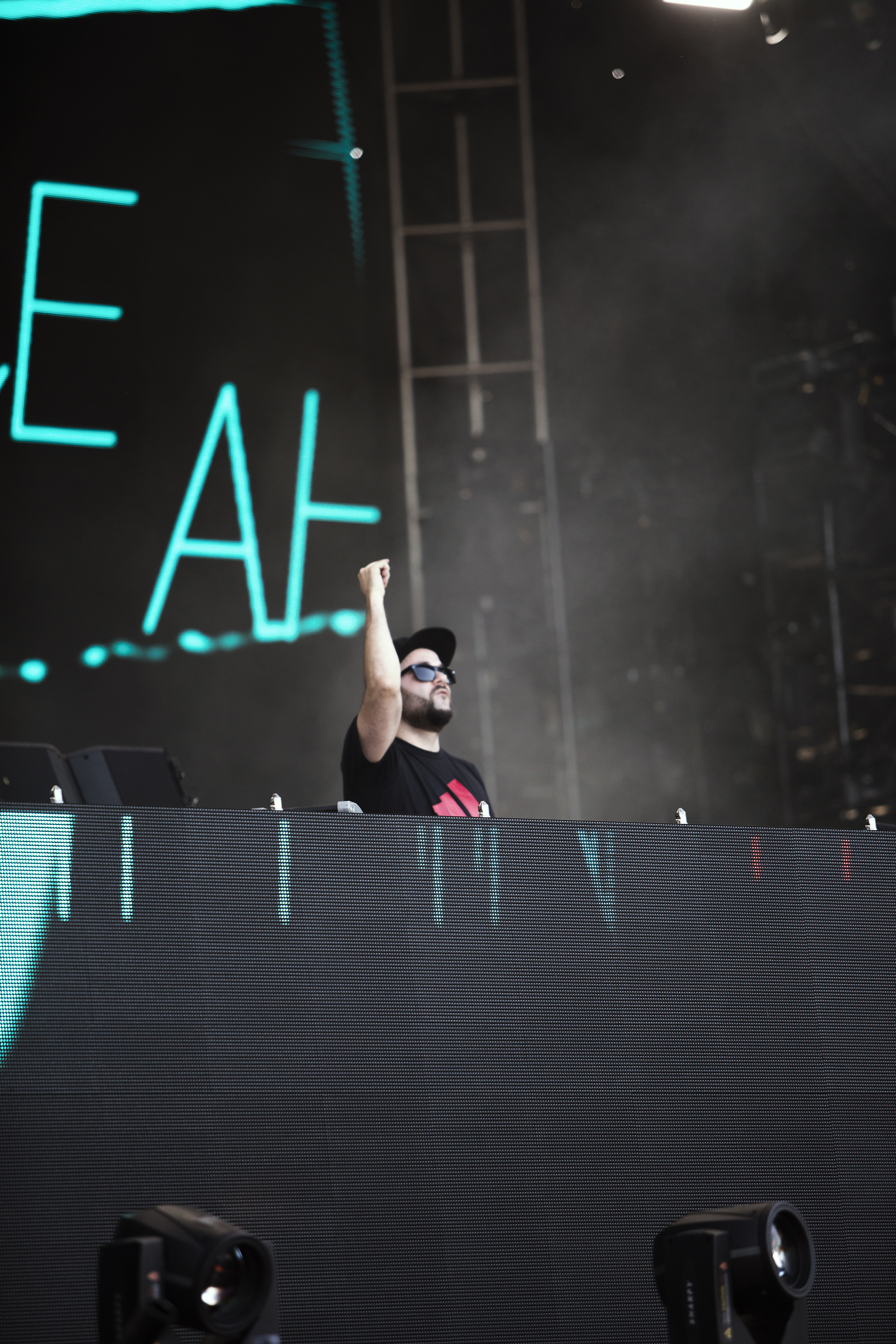 Gramatik

The next day I decided I wanted to go a little earlier so I can get to explore a little more and kind of dive into the EDM festival life. Well…kind of; I don't know if I was ready to paint my face just yet. This time around I went with my good friend Jutt, who loves all kinds of music and pretty much nerds out over it (perfect accomplice for this kind of thing). We get to the festival at 6 and catch some of A-trak's set while we were waiting for drinks at the guest lounge.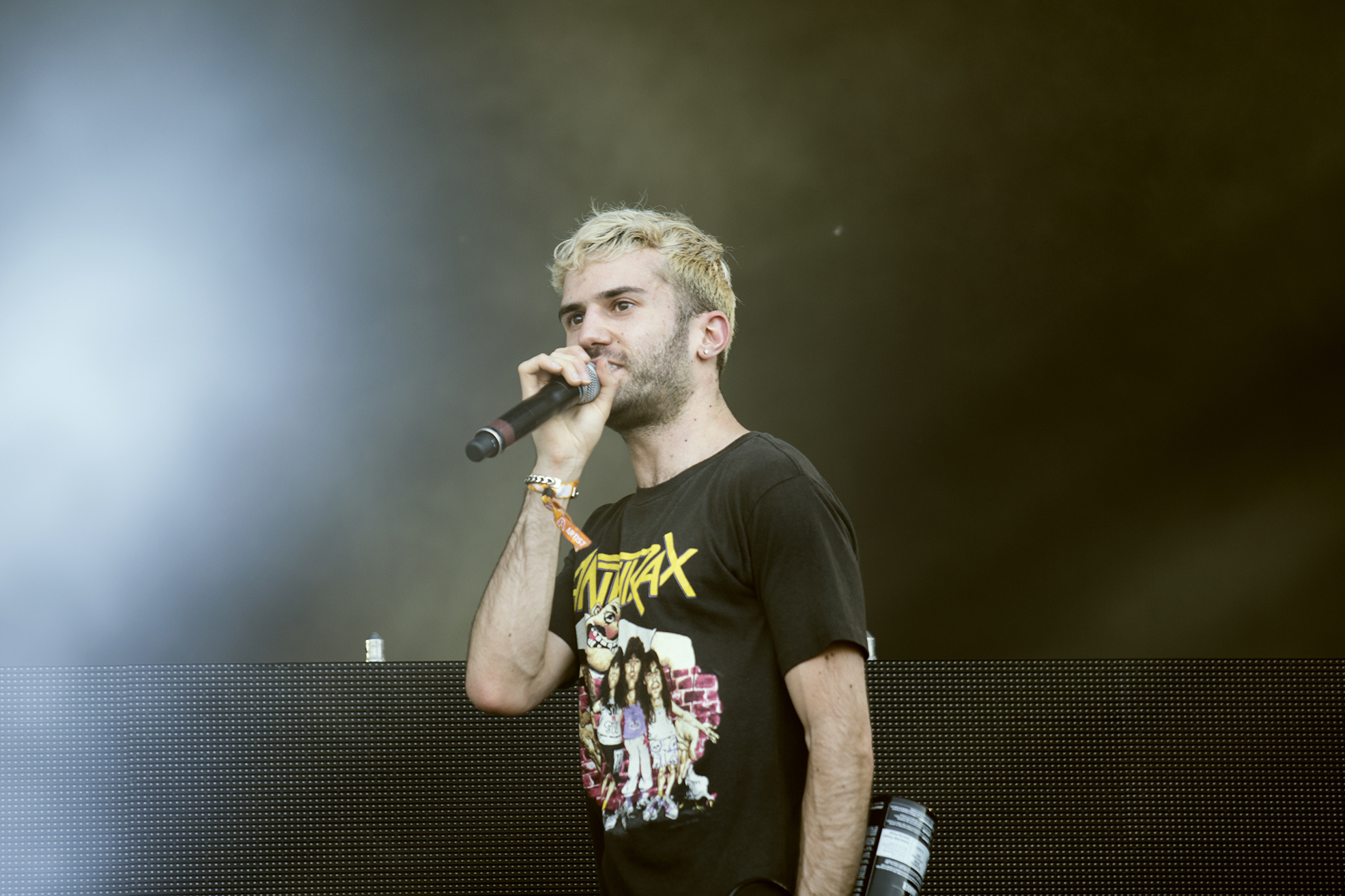 Shortly after A-Trak's laptop died. Nice OG Anthrax tee my guy
I see our homie Stefan, looking like a character straight out of Pineapple Express, in a very summer-y drug dealer fit. Chris of Classick's Studios was with Stefan; he asks me if I knew where the food was at because he's seen someone with a Harold's 6 piece basket. I didn't know if I was ready to indulge in my favorite food at the moment, especially after indulging in a very self loathing quarter pound hot dog from 7-11, that reminded me of cheap college meals from when I was a Freshman. I sadly decline Chris' offer to go find the food truck and continue drinking with Jutt, who's geeked as fuck to check out Gesaffelstein.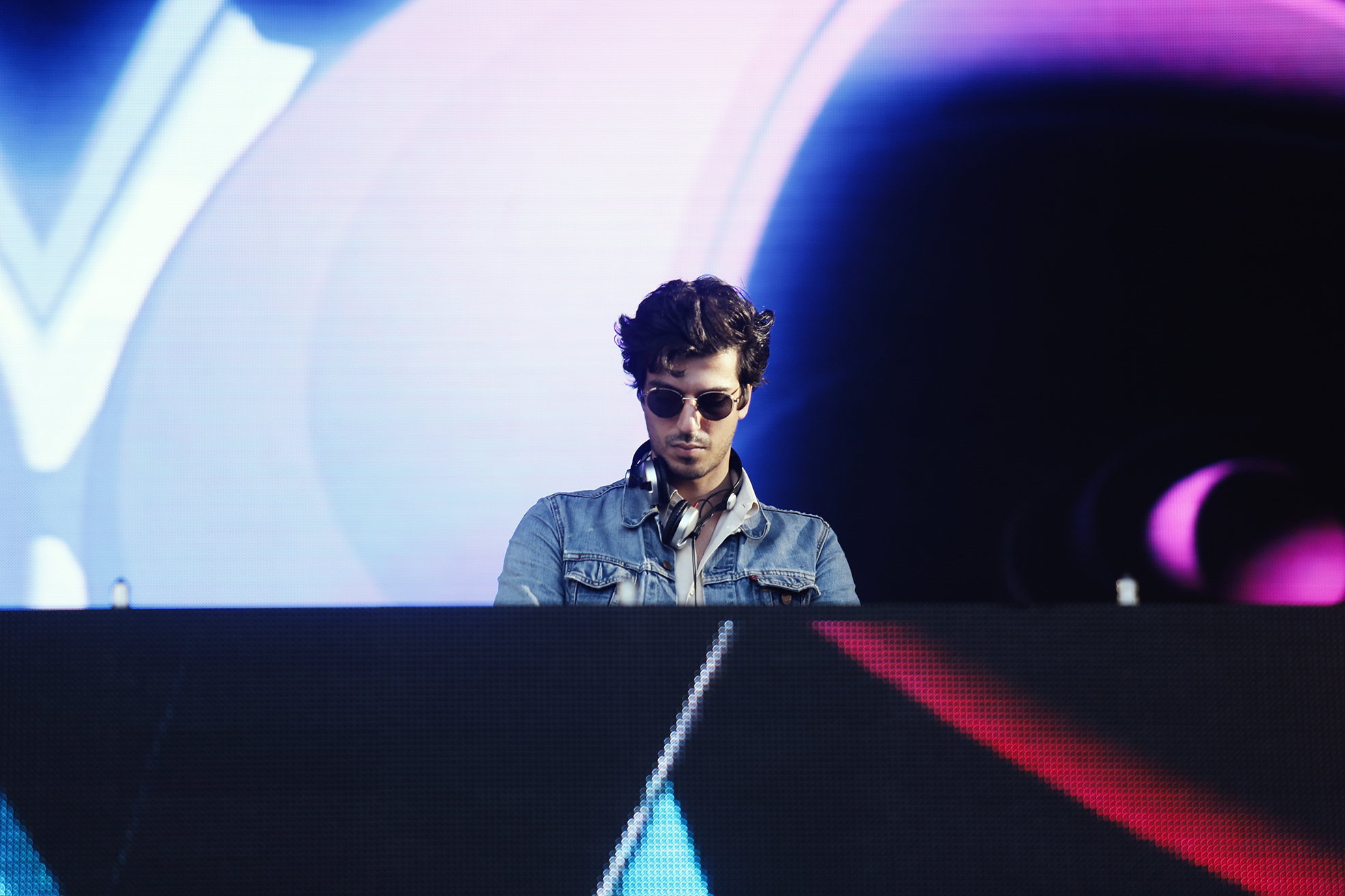 Gesaffelstein
The "Dark Prince of Techno", as A-trak described him, got on and killed it. Dark and Heavy beats had me headbanging like I was listening to metal. Gesaffelstein, on the other hand, was causally bobbing his head, twisting knobs, and lighting up cigarettes with all the cool of the world. Bianca, our photography intern who shot all the photos from the weekend, fell head over heels over him. Jutt and I ended up staying at the guest lounge (again) because everyone we wanted to see was playing on the Electronic Stage the entire day. Not only were we comforted by that, but we also had an open bar at our disposal.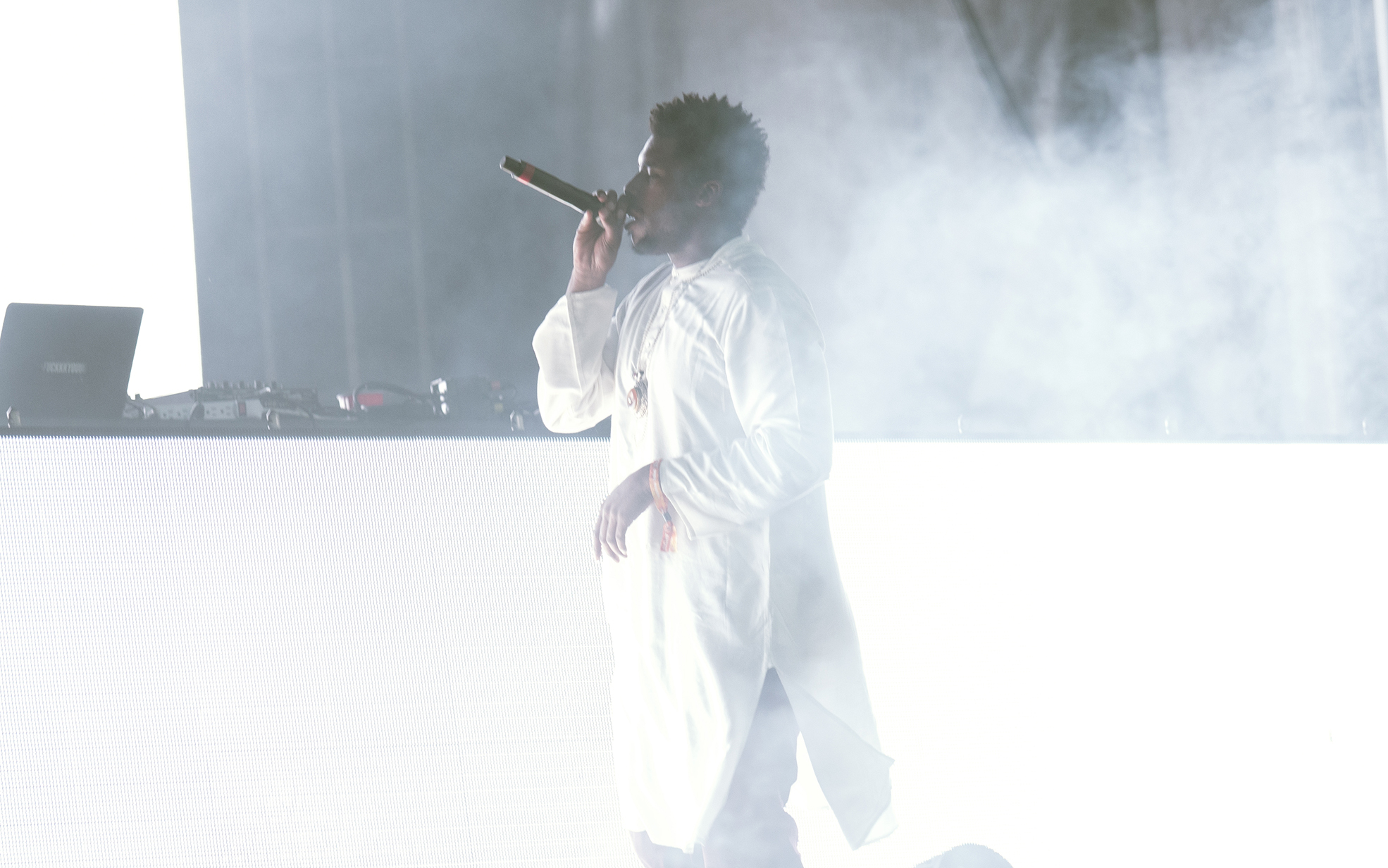 Flying Lotus as Captain Murphy in his midst
It was my turn to geek out over music as Flying Lotus followed Gessafelstein. I've never seen Flying Lotus live and I've been told it's a really good live show with crazy lights and holograms going off throughout the show. I can't front, I was slightly disappointed with his set; I know I wasn't the only one because Jutt was saying the same thing. He did have us geeking over old tunes that he had on Adult Swim bumps and when he left the dj booth to perform as Captain Murphy.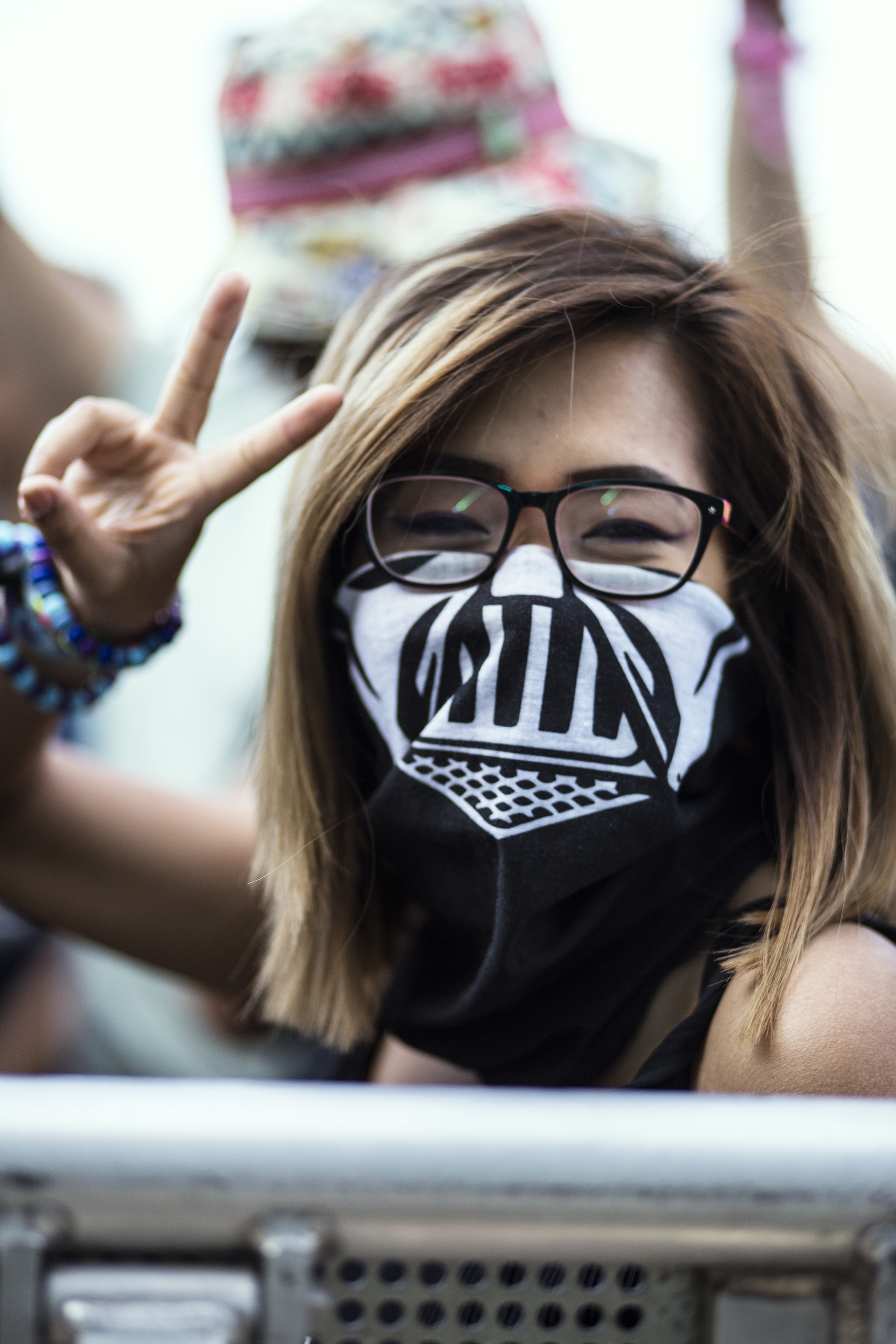 Fellow festival-goer
Zeds Dead followed Flying Lotus and by then, ya boy was trashed. I definitely lost count of drinks by the time Roger met up with us, but that literally made me rock with Zeds Dead. I previously saw them at North Coast like 1-2 years ago, and I wasn't really rocking with it like that. But this time around, ya boy was off the shits jumping up and down to the heavy bass. They had huge flames spitting out the stage, so hot that you could feel them on the floor. The sea of people jumping made it a look like real tidal waves with little lights here and there. Jutt and I decided to take "road beers" and head to catch the last part of Kaskade at the other big stage. So we grabbed a couple more beers and dipped from the guest area.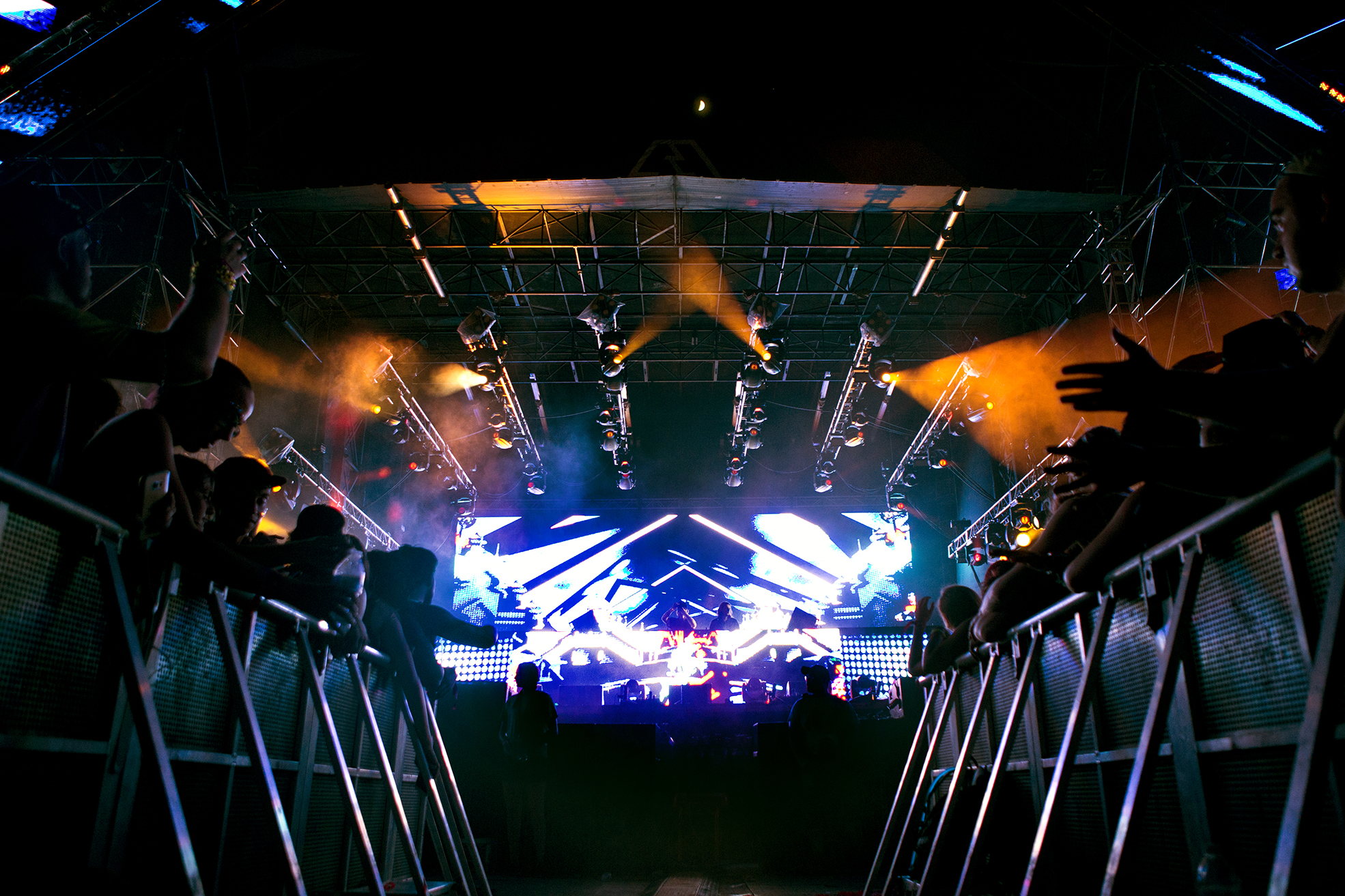 Zeds Dead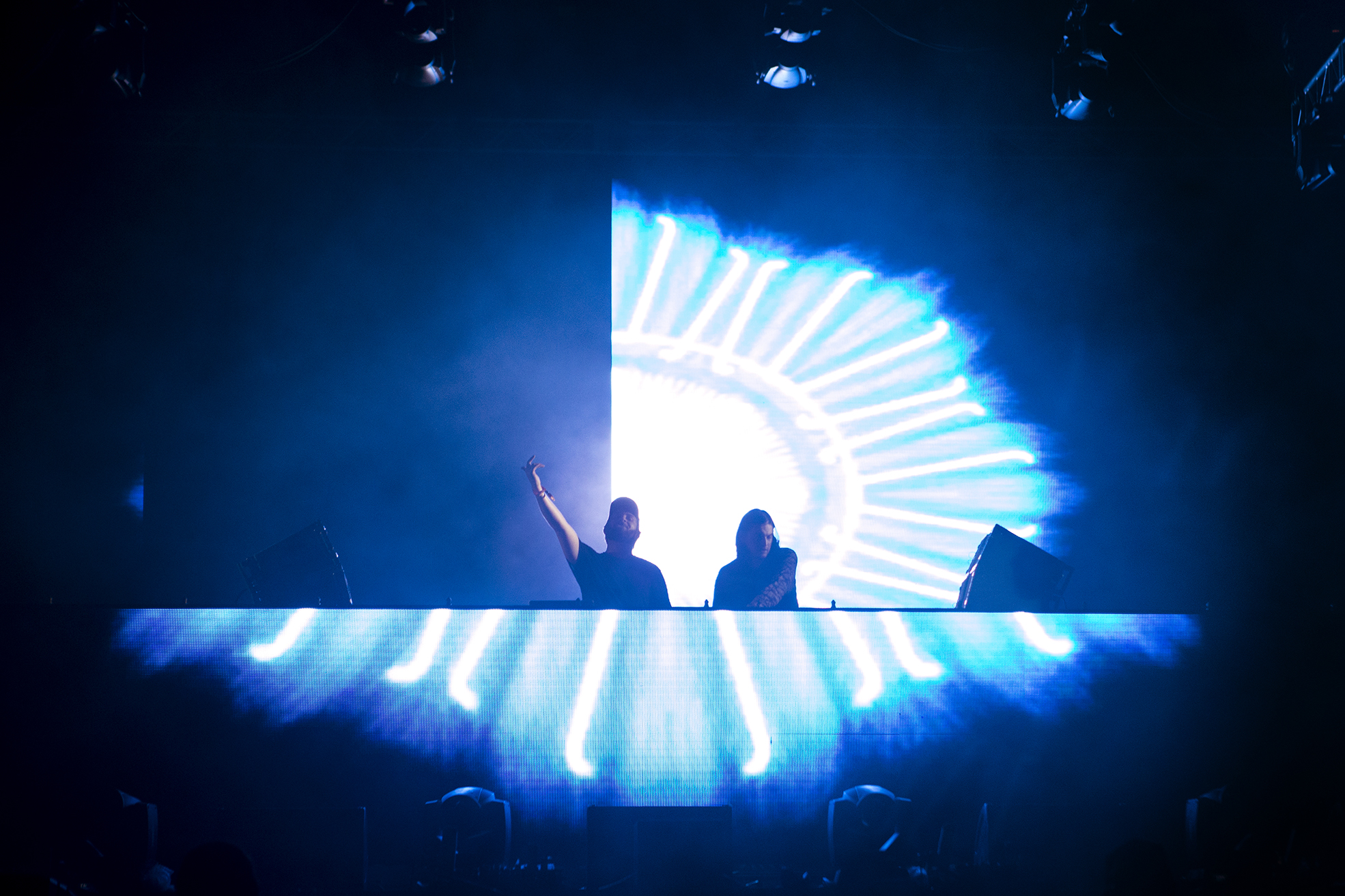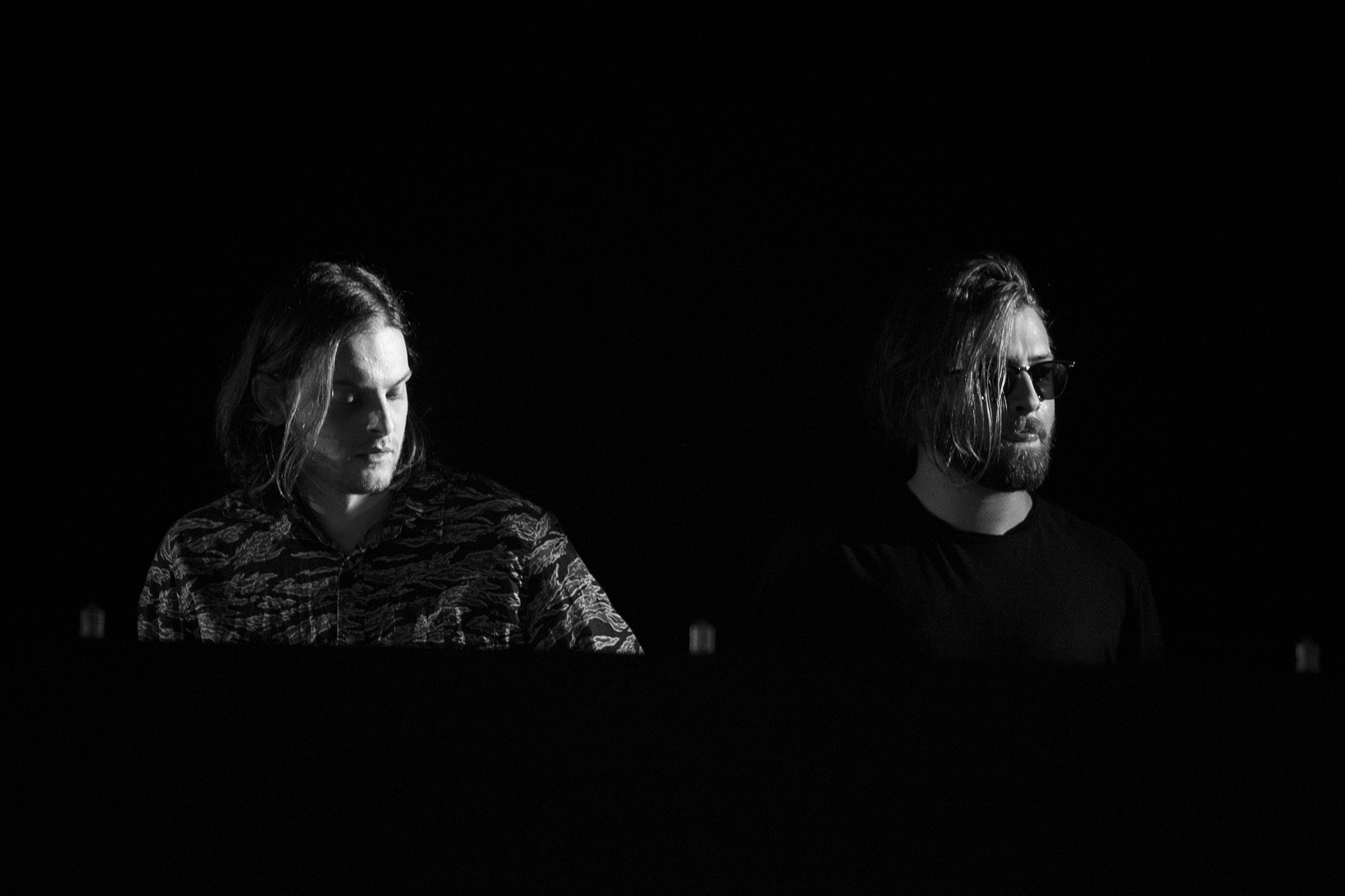 Walking through the crowds of people was definitely one of the best parts about going to SAMF. Not only was it cool to see how music brings genuine joy to others, but it was cool to see the different kinds of people and their fits. Everything from bondage suits to Hula girls to dudes in very elaborate bead masks with lights on them; it was truly a unique experience. We get to Kaskade and see that the VIP area is packed, so we decide to hang out with the rest of crowd. A lot of people were being really nice to me in the crowd when were going in between people. A lot of them kept offering me Xans and Weed in exchange for cigarettes, which I thought was funny. This is the beginning of my night being vaguely remembered because somehow, someway, I end up at Sub51 after SAMF and not remembering how the hell I get home. Shout out anti-climatic ways of ending a day.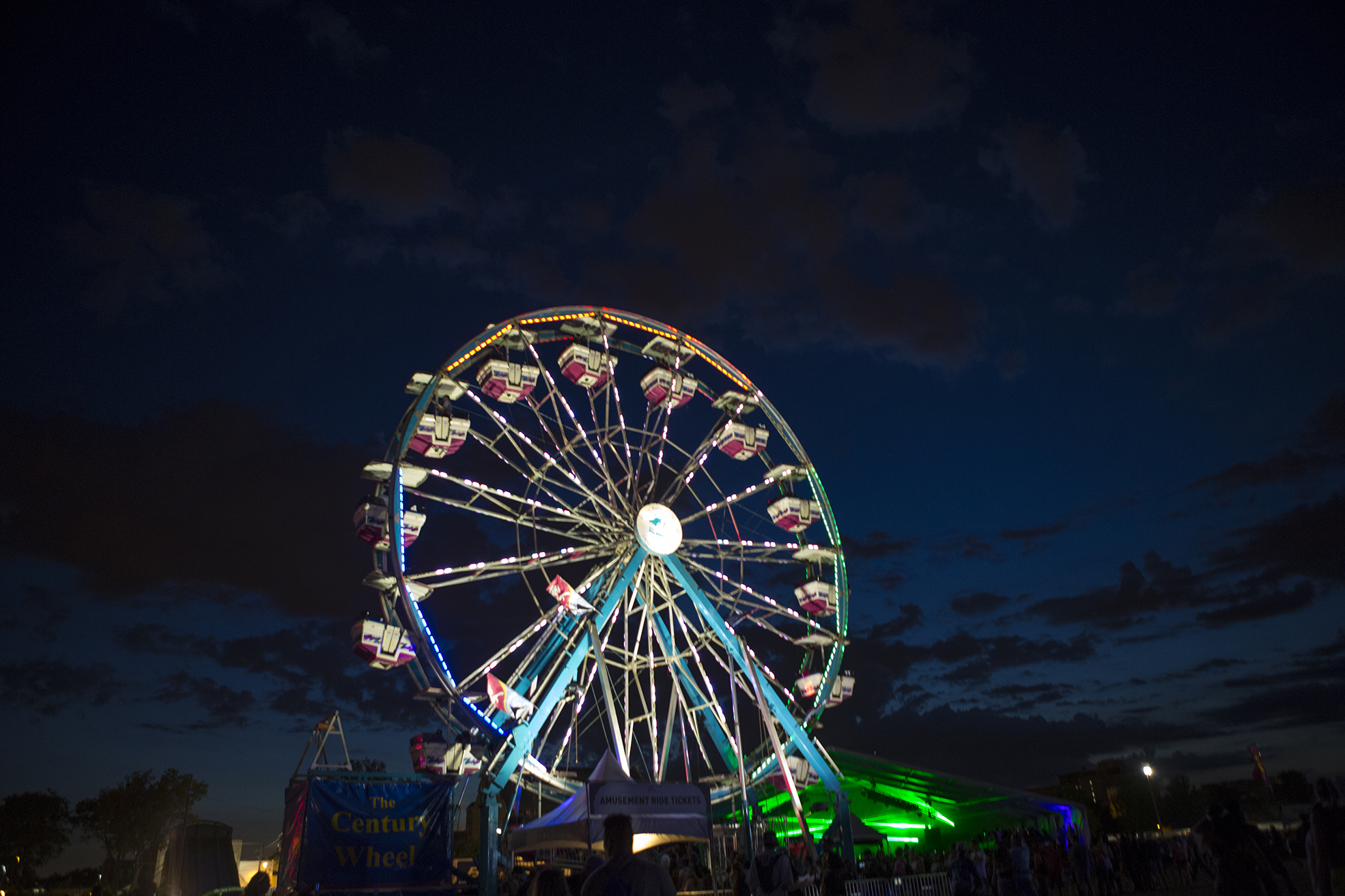 Too drunk to even attempt to ride this thing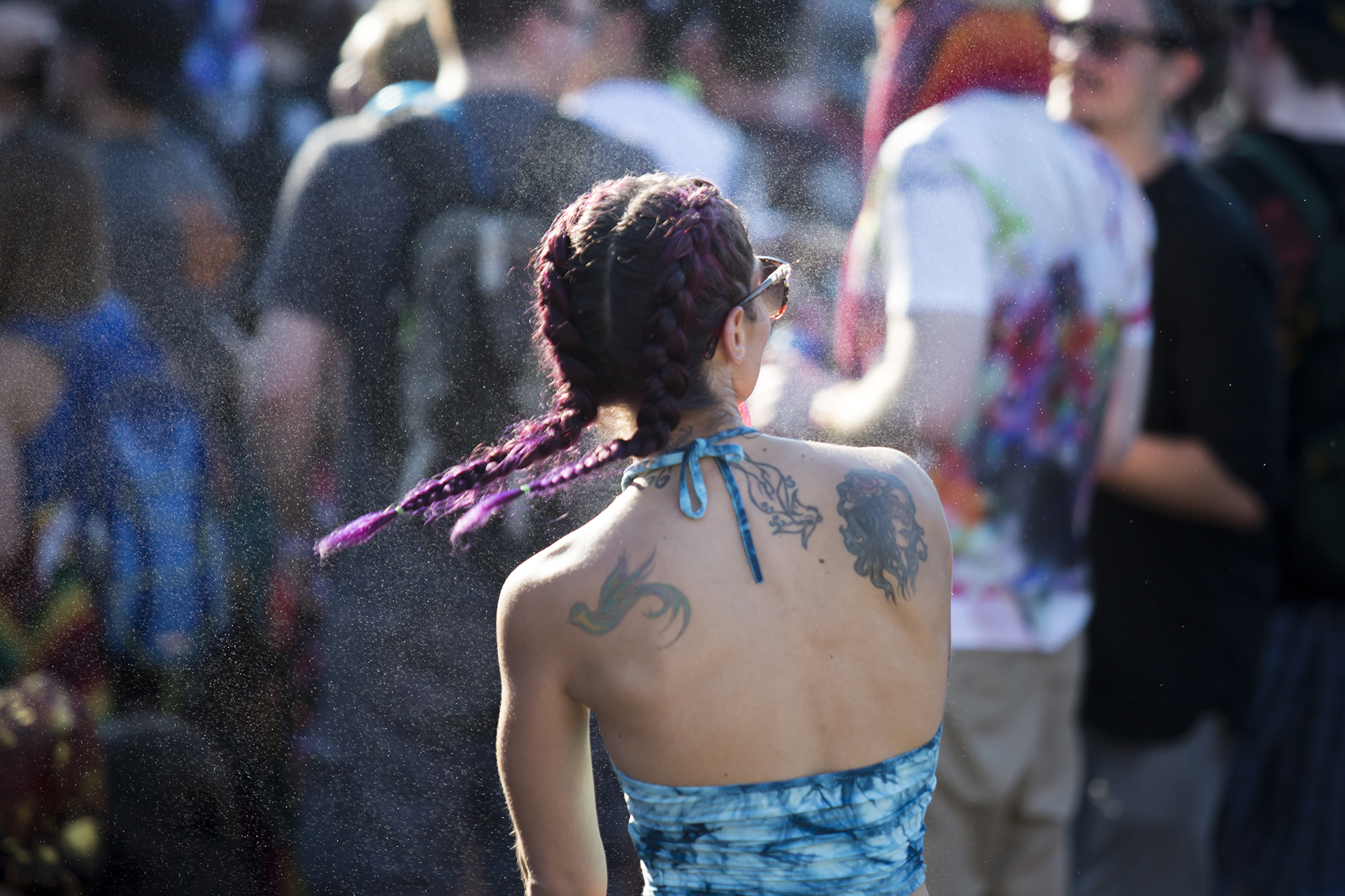 Shit got hot as hell throughout the weekend, so these water spray stations were clutch
DAY THREE

I wake up at 12pm, nursing the worst hangover ever and having to stop by the shop to finish some work before being able to go out. Crystal Castles was literally the only group I wanted to see. That's the shit I listened to when I was just getting out of high school, so they're a little dear to me. Unfortunately, Alice Glass left the group and I wasn't sure if it was gonna be as cool as I thought it was going to be. I just wanted to hear "Vanished" and the "Lovers Who Uncover" remix to relive sneaking out the house to go to parties, ya feel me?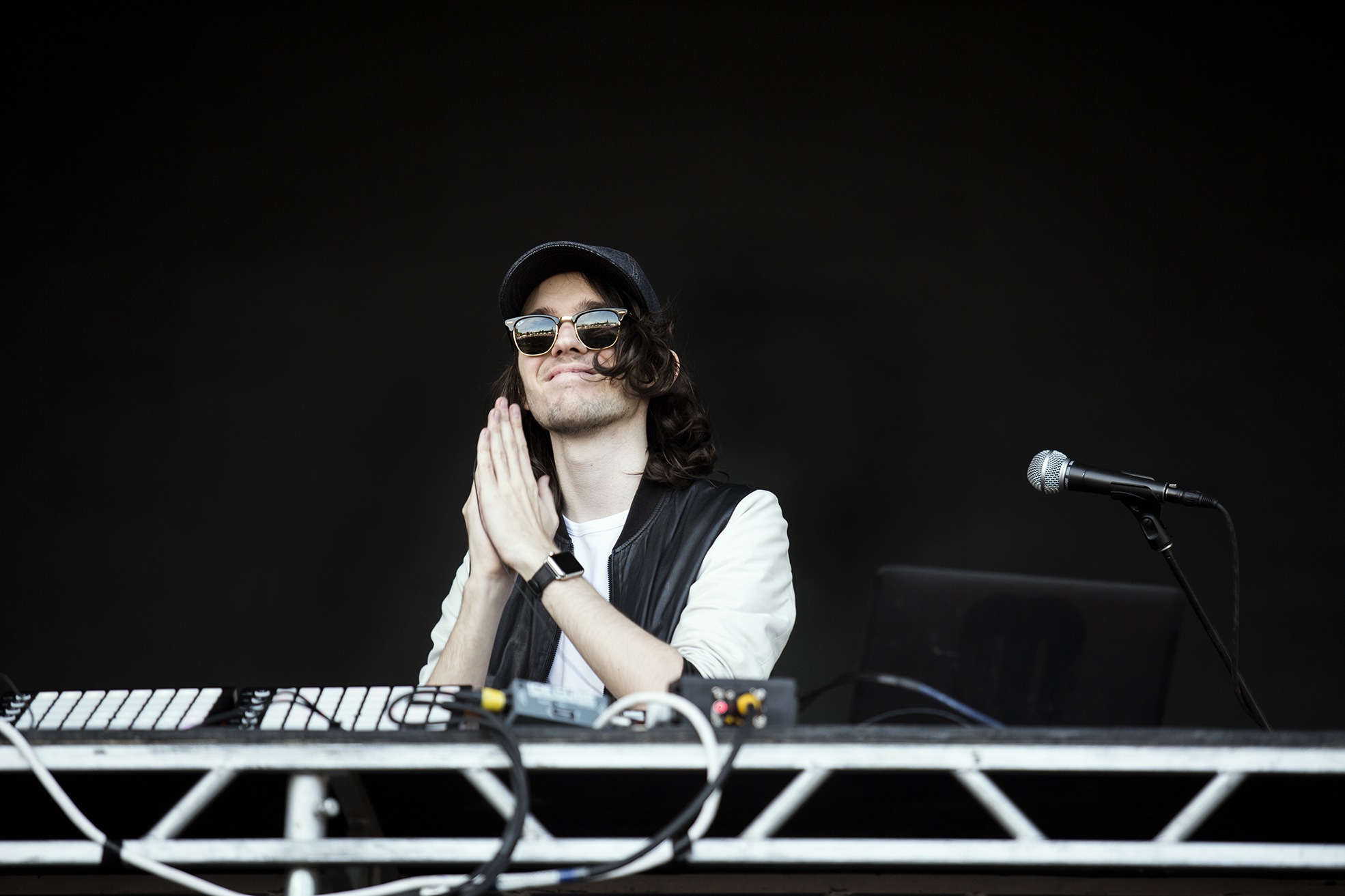 Madeon
Dada Life Champagne Bottle Balloons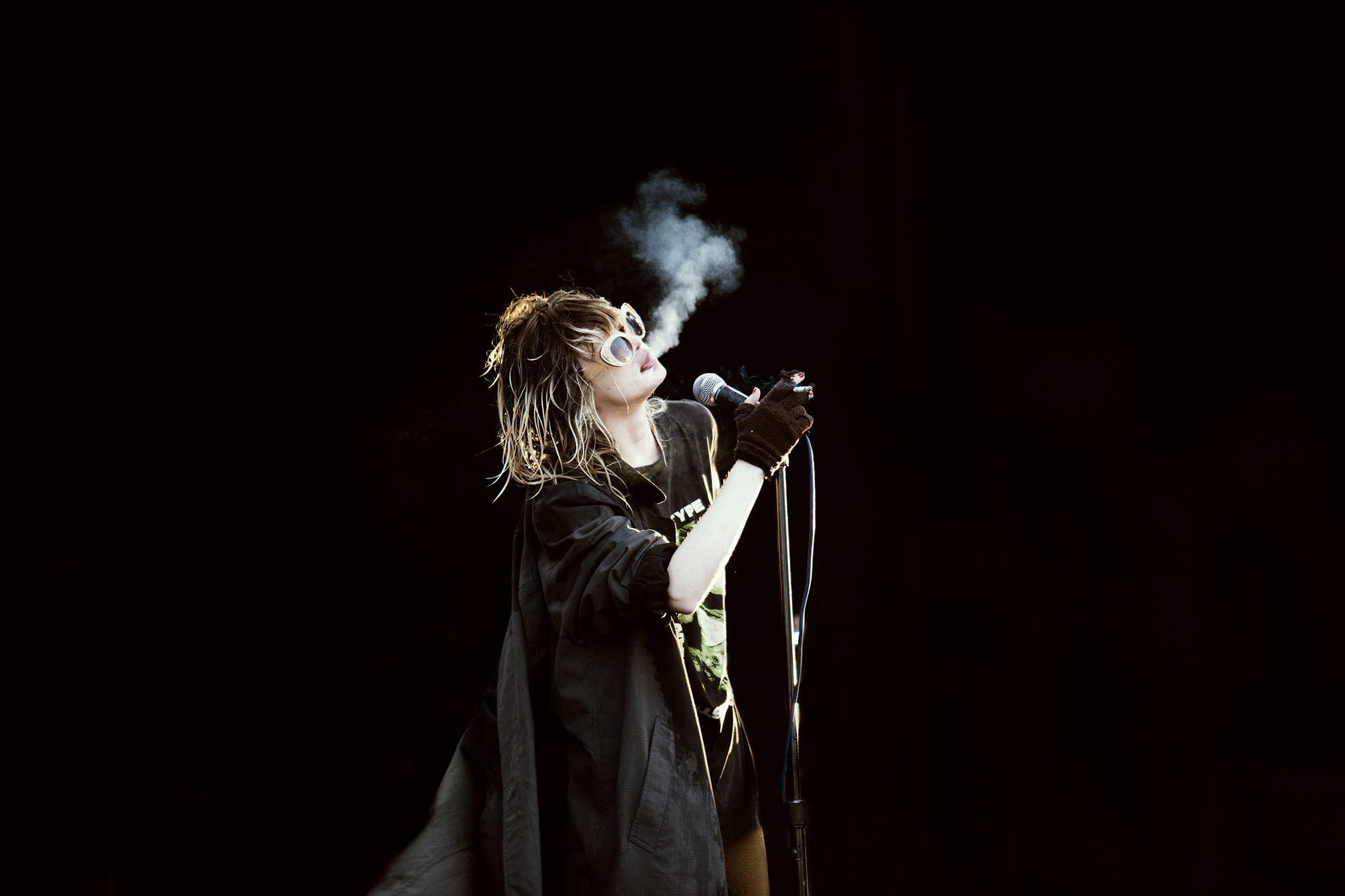 However, my body was telling me no, and my mind was saying yes. *Note to self, don't ever make corny puns like that ever* I also left work right when they were about to go on, so I opted out of the third day. The rest of the squad still went; Manny said RL Grime killed it, Bianca told me Crystal Castles were as good as she thought they were gonna be, and Roger had so much fun, he ended up going to an afterparty.
Crystal Castles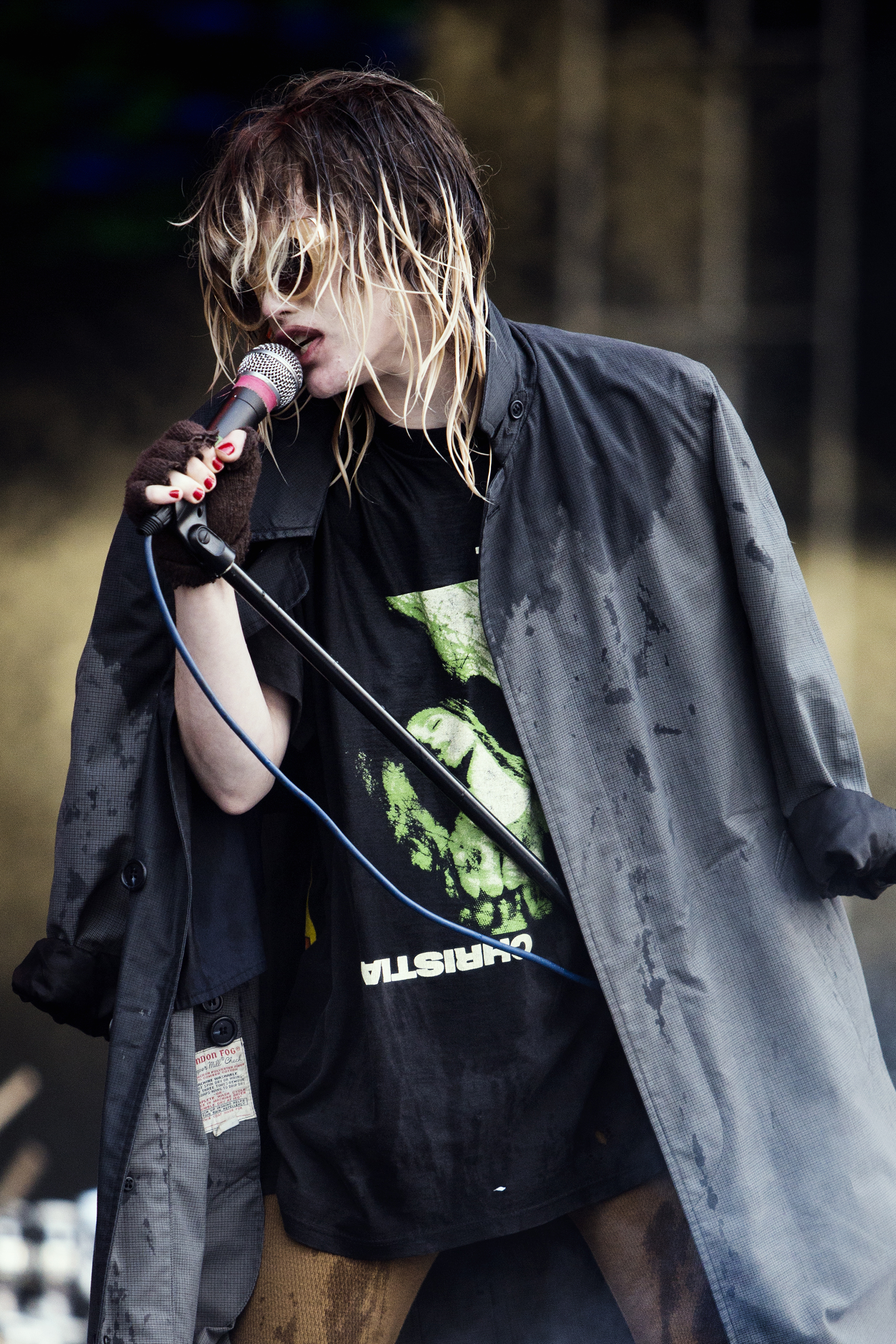 Edith Frances of Crystal Castles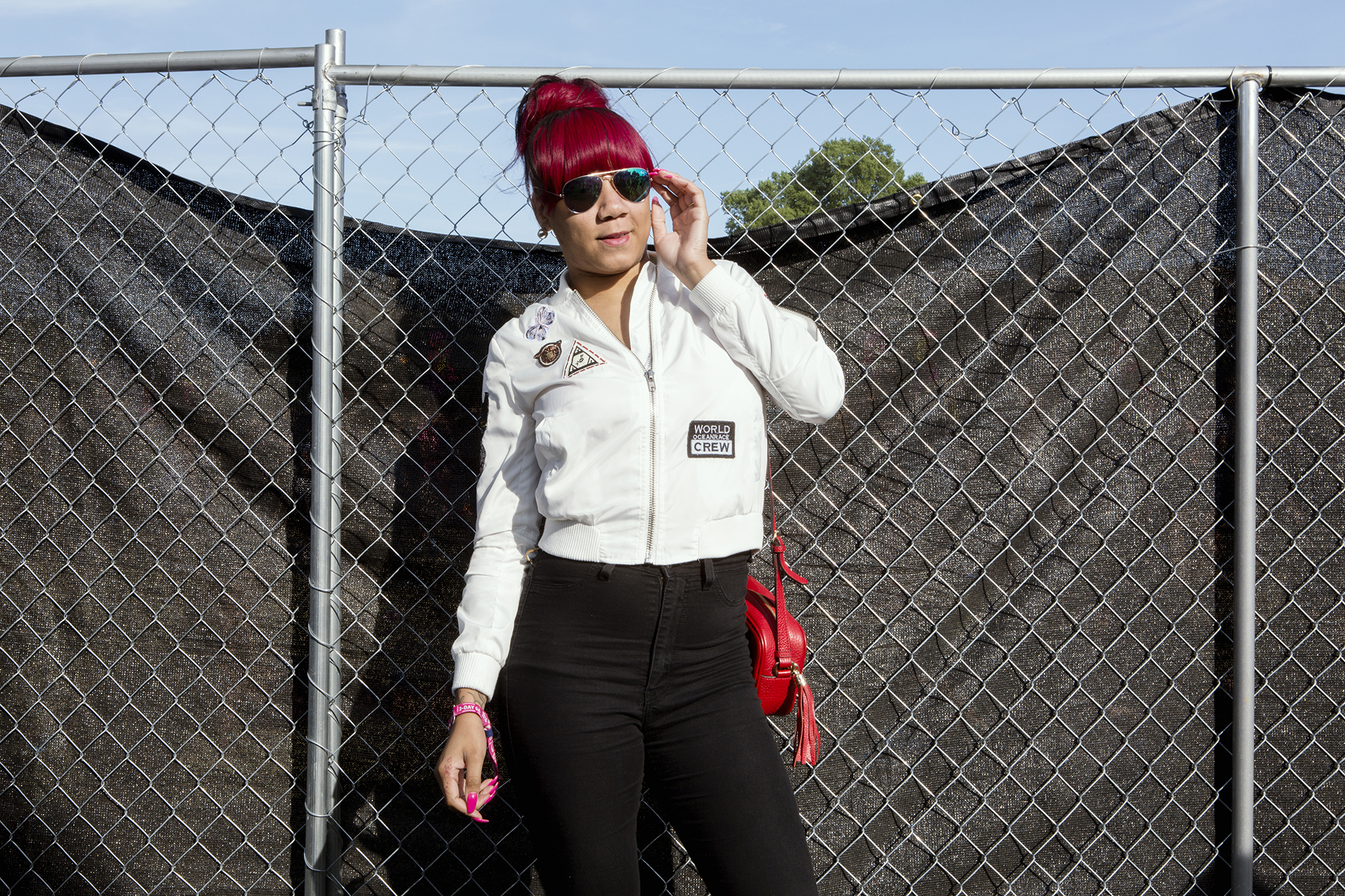 In the midst of chaos, KATIEEEEE is there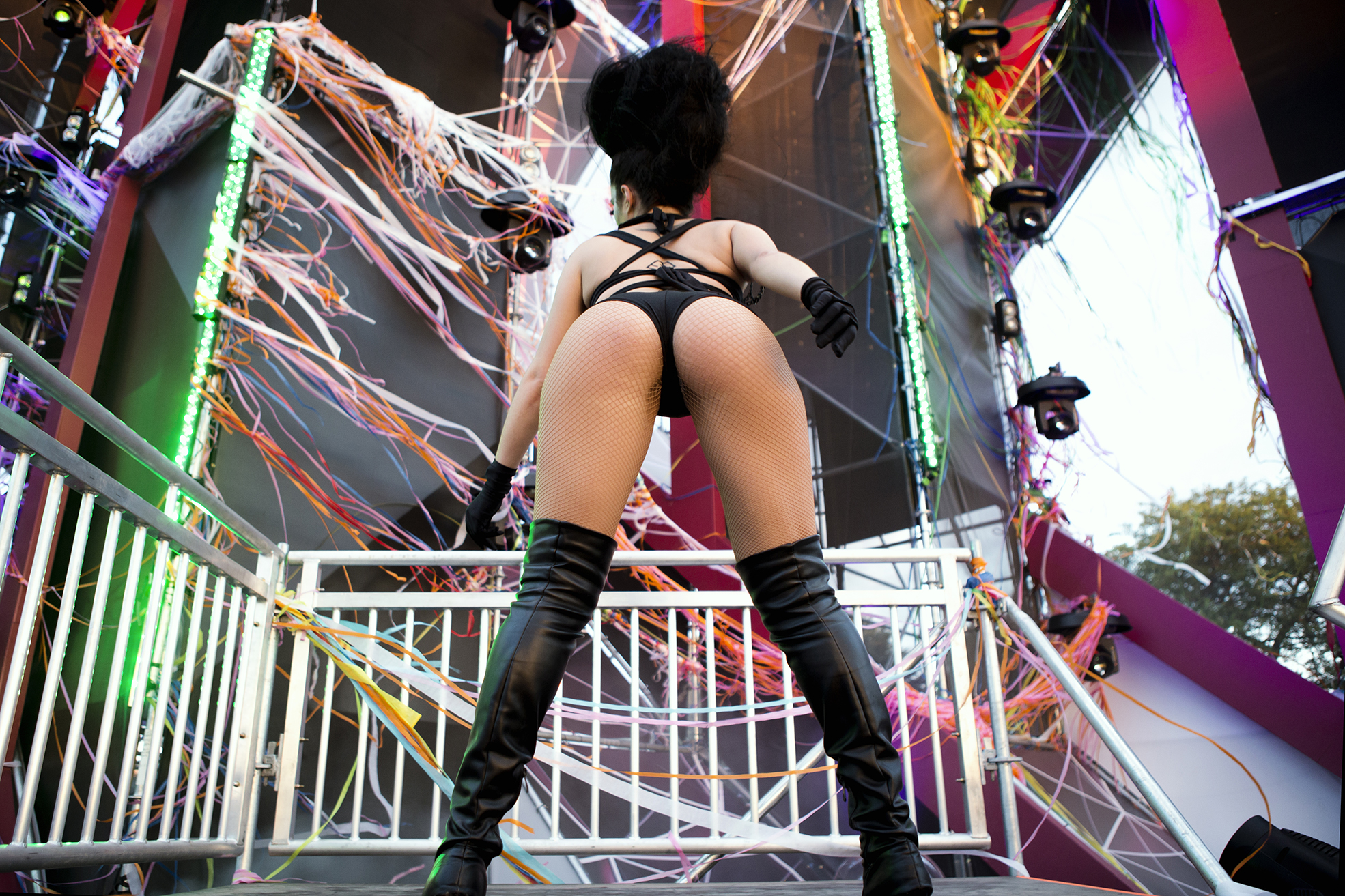 AYE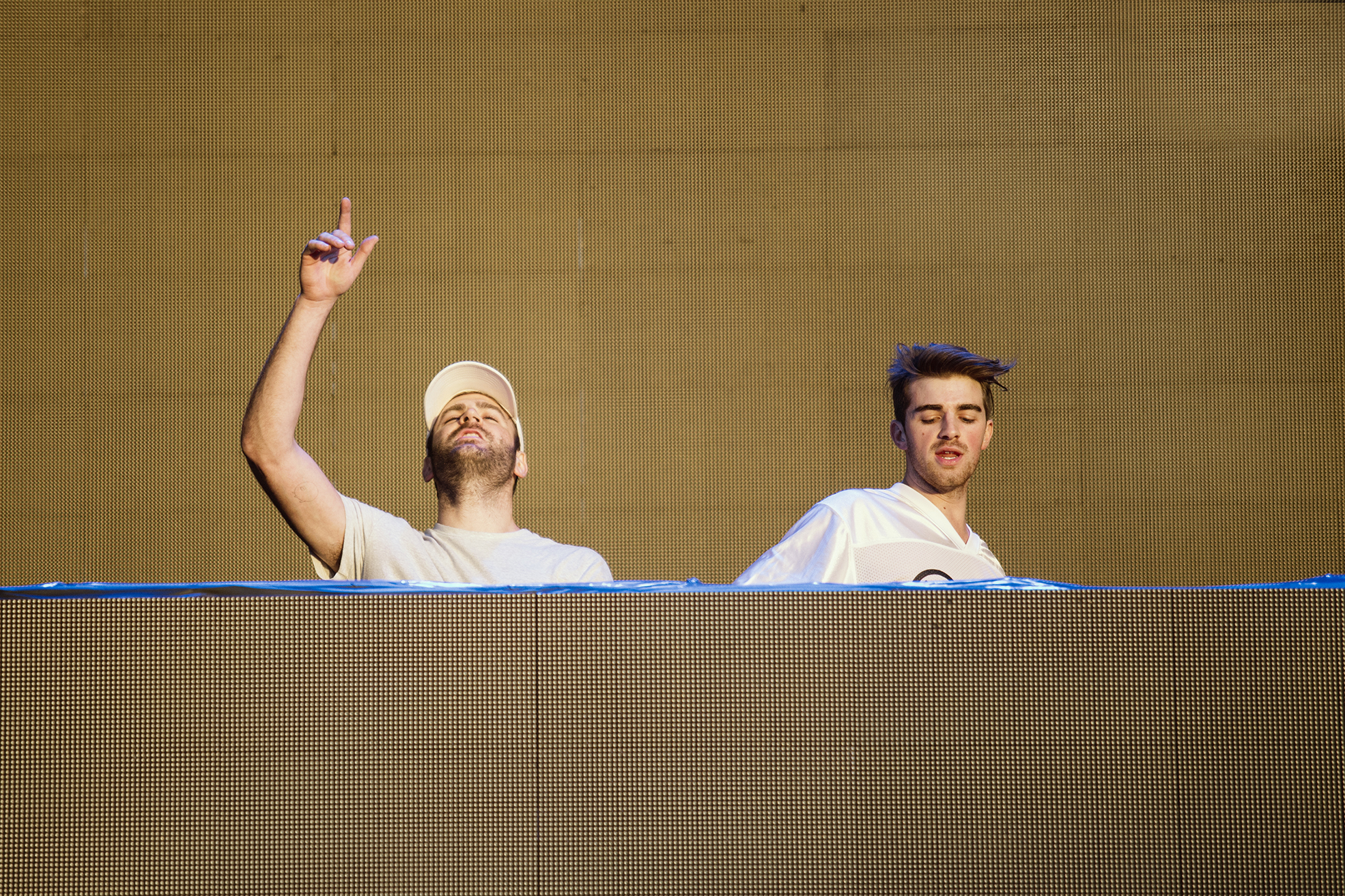 Chainsmokers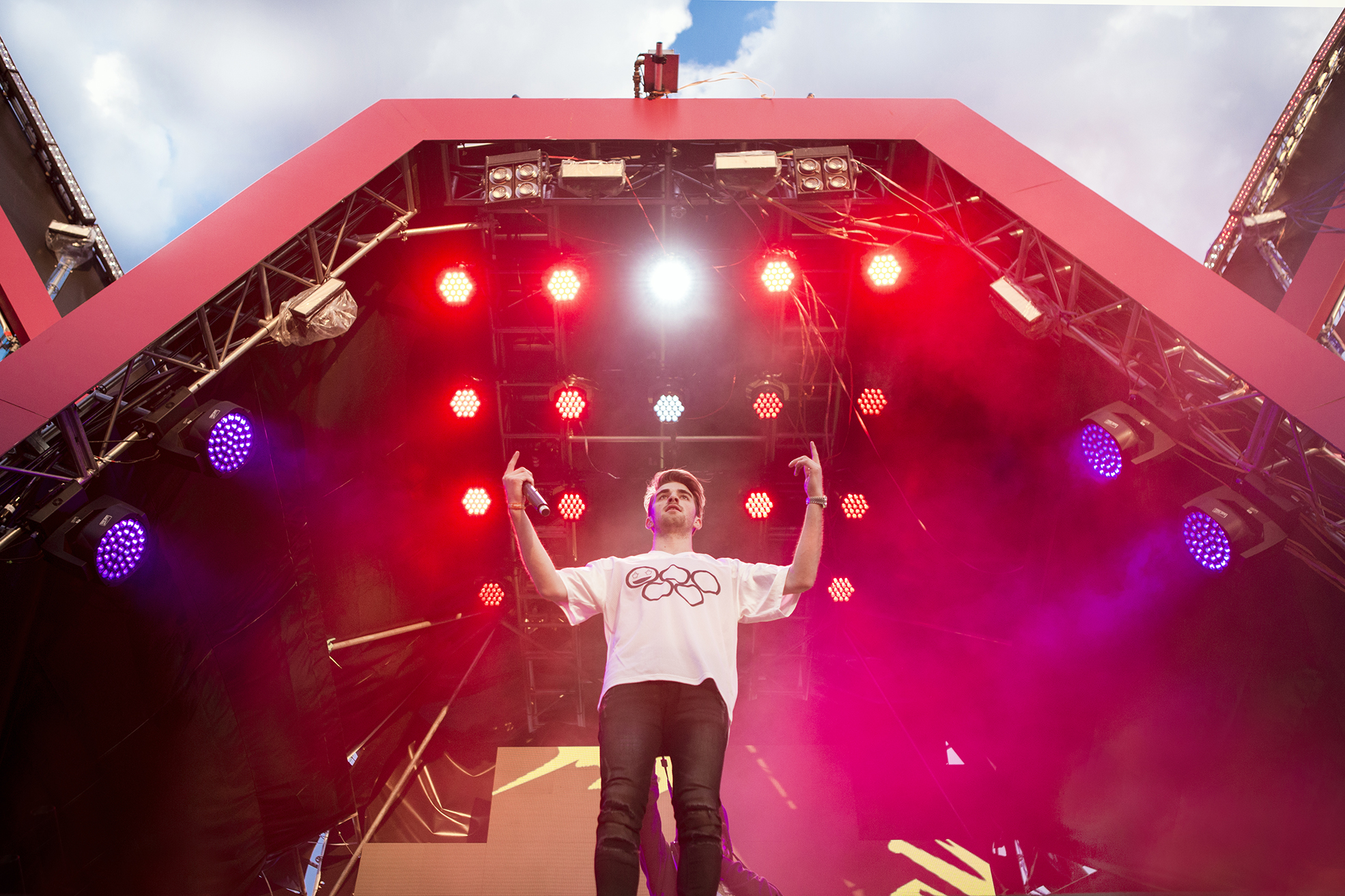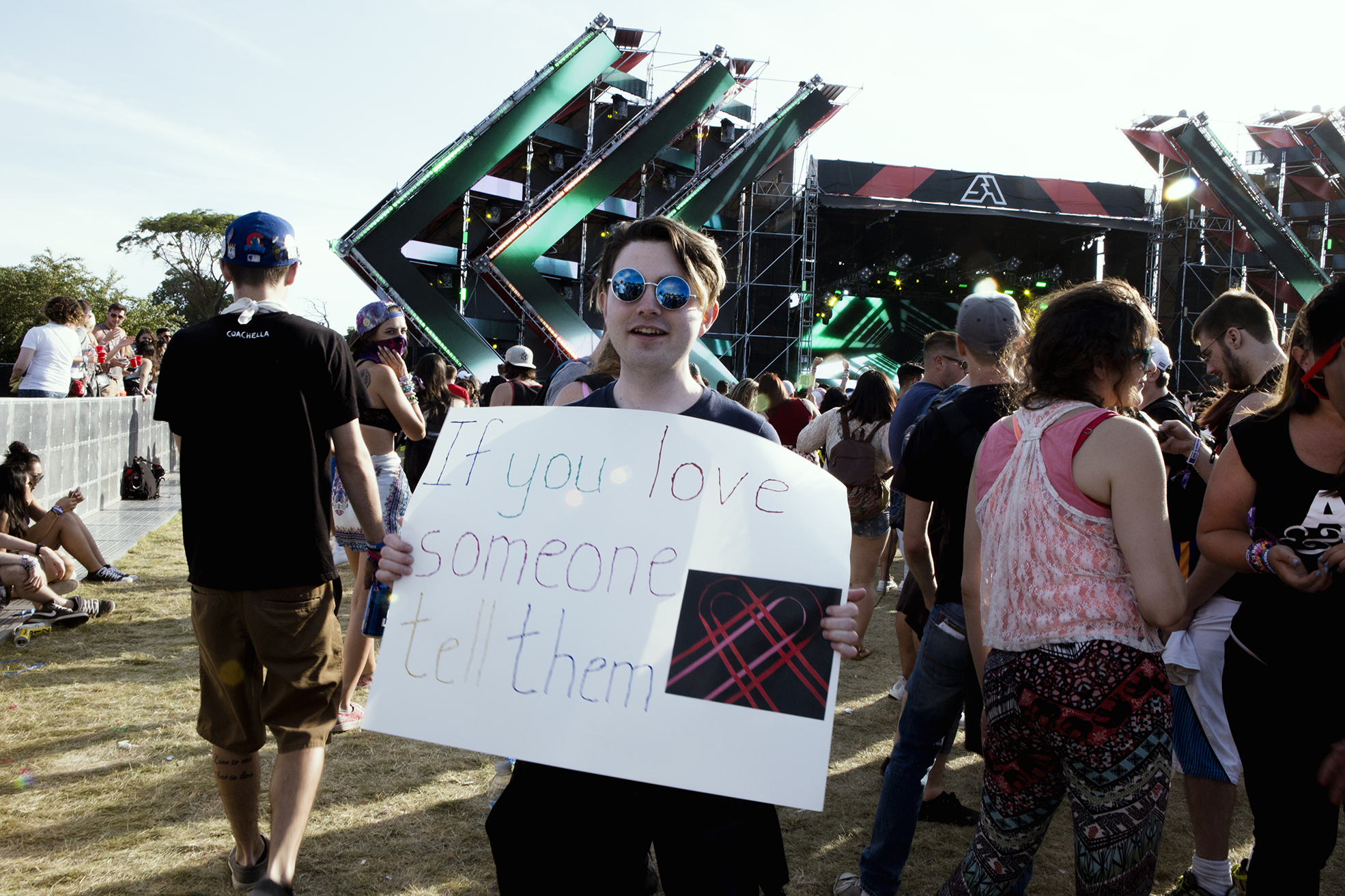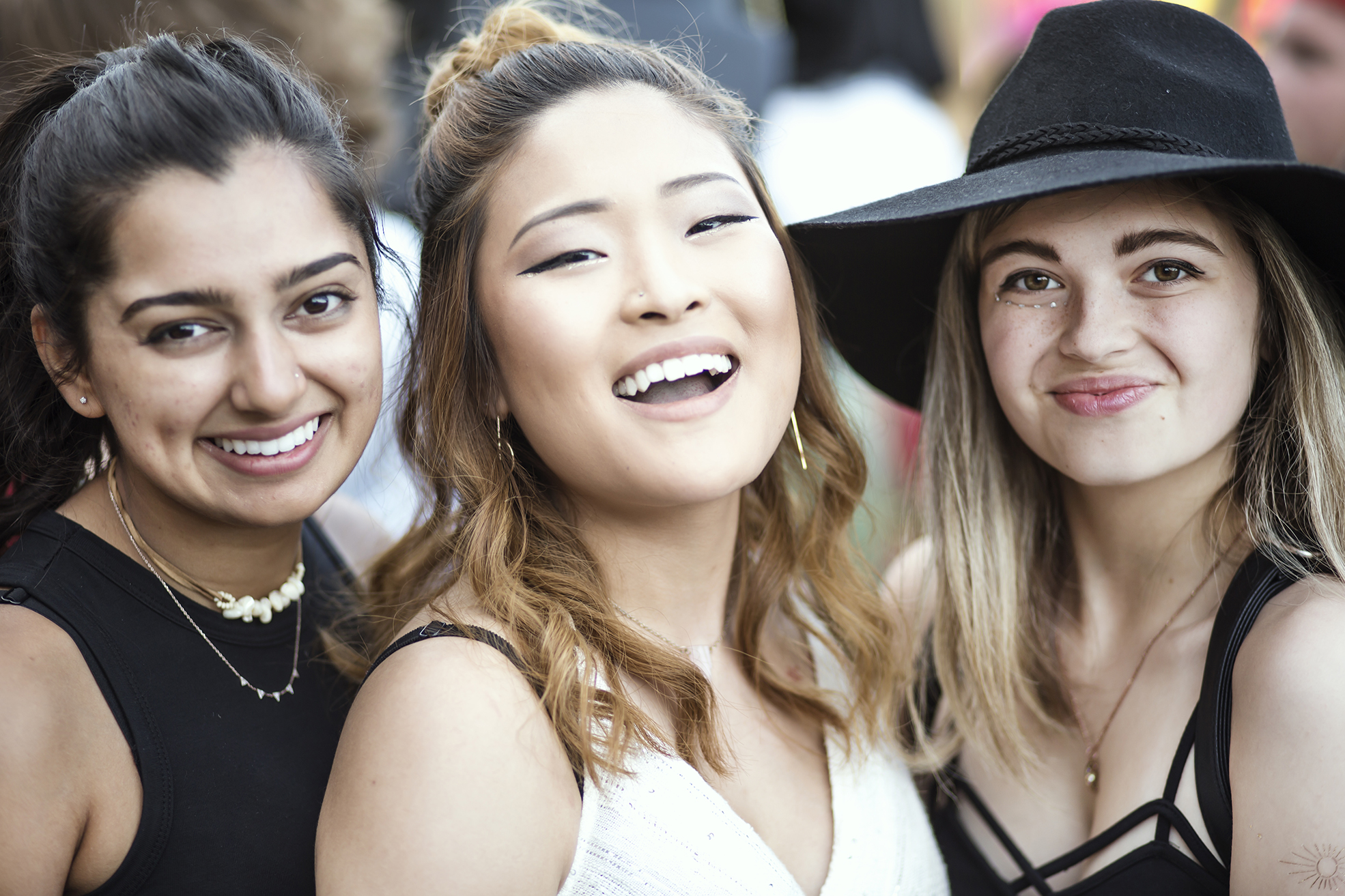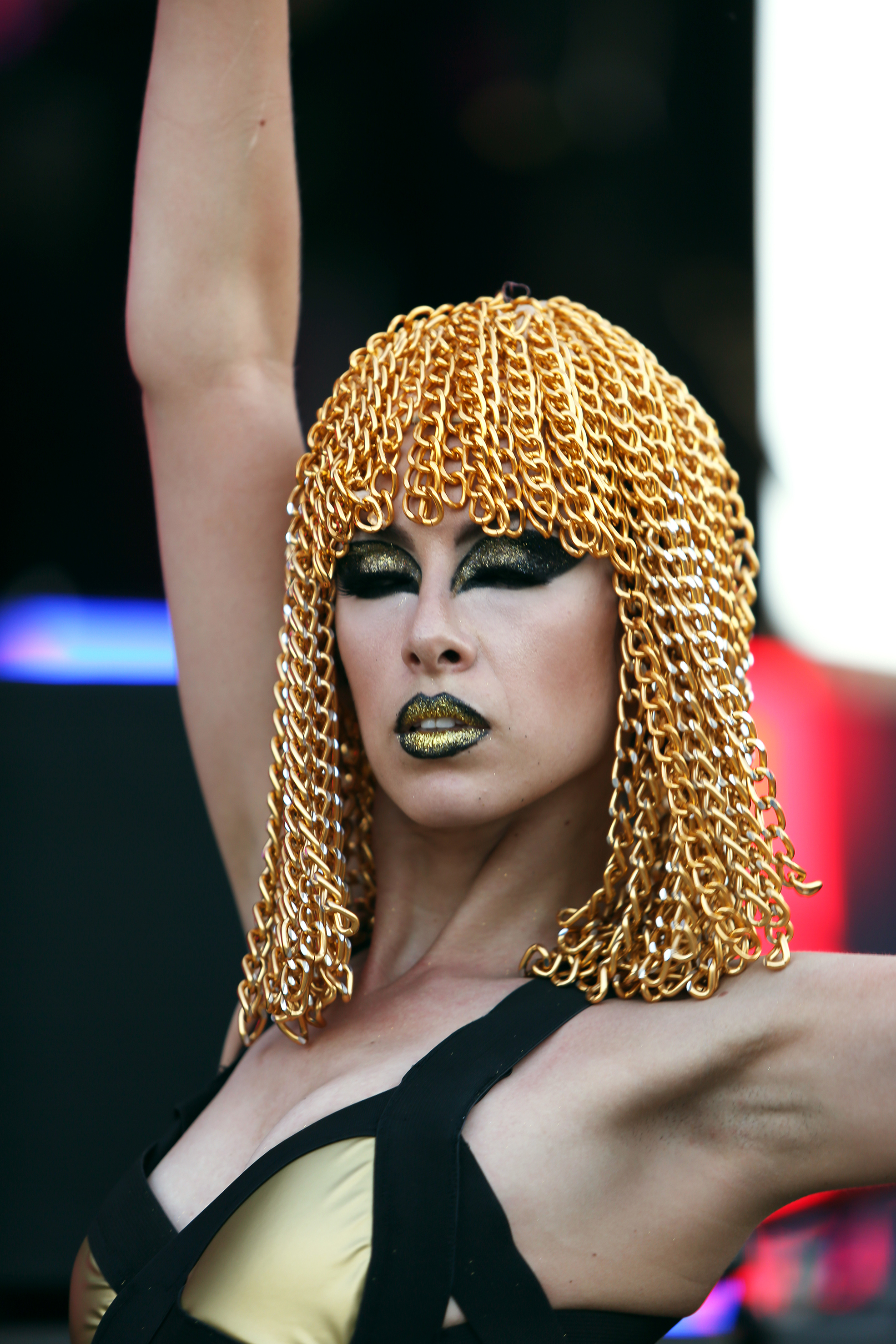 Overall, SAMF was a wild good time; from the unique people I saw in attendance, the little stages that reminded me of raves, the Harold's food truck, to the music; It was really ill experience for my first time going there. Huge shoutouts to Pat and the good of React for having us, until next year!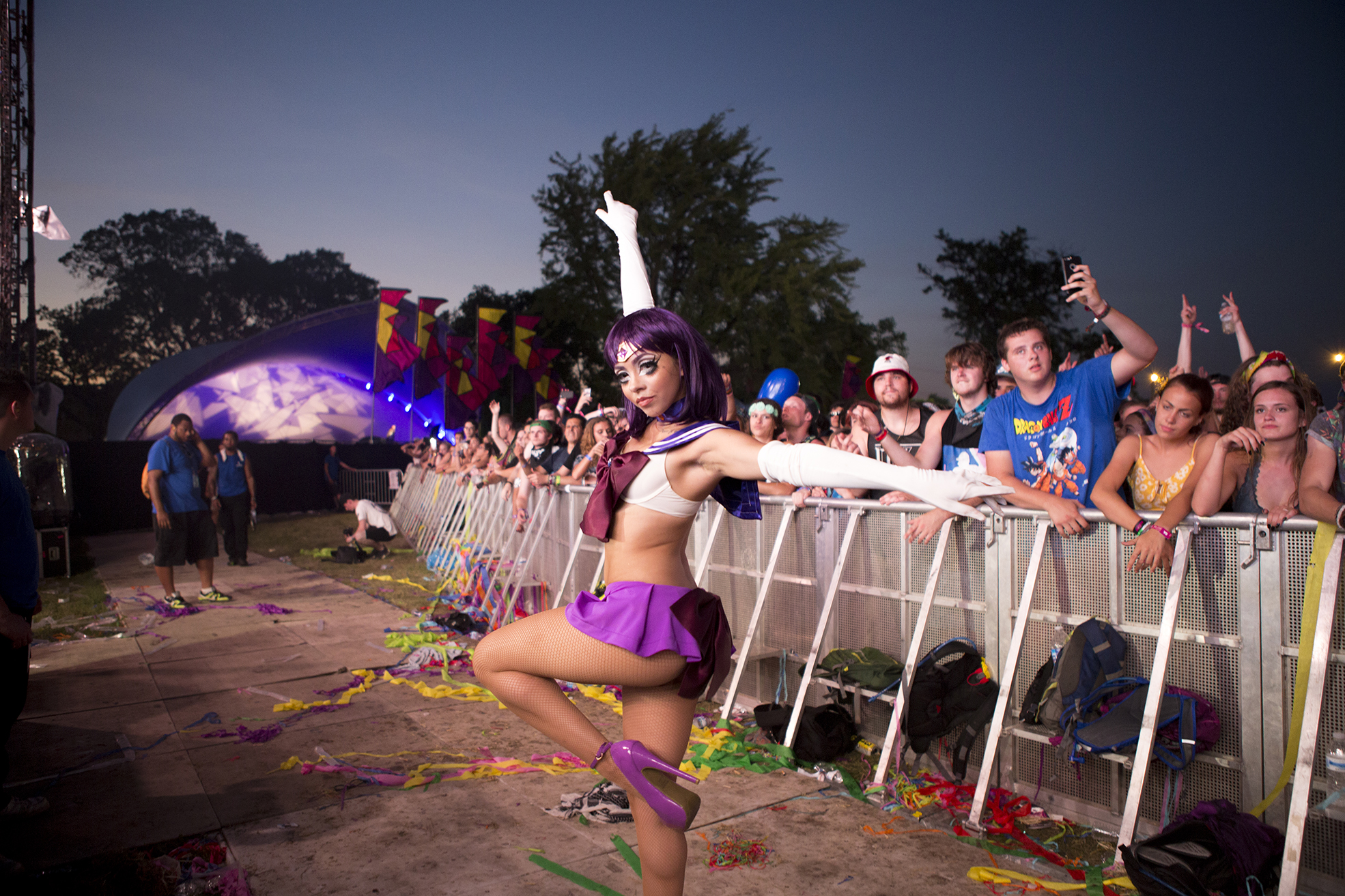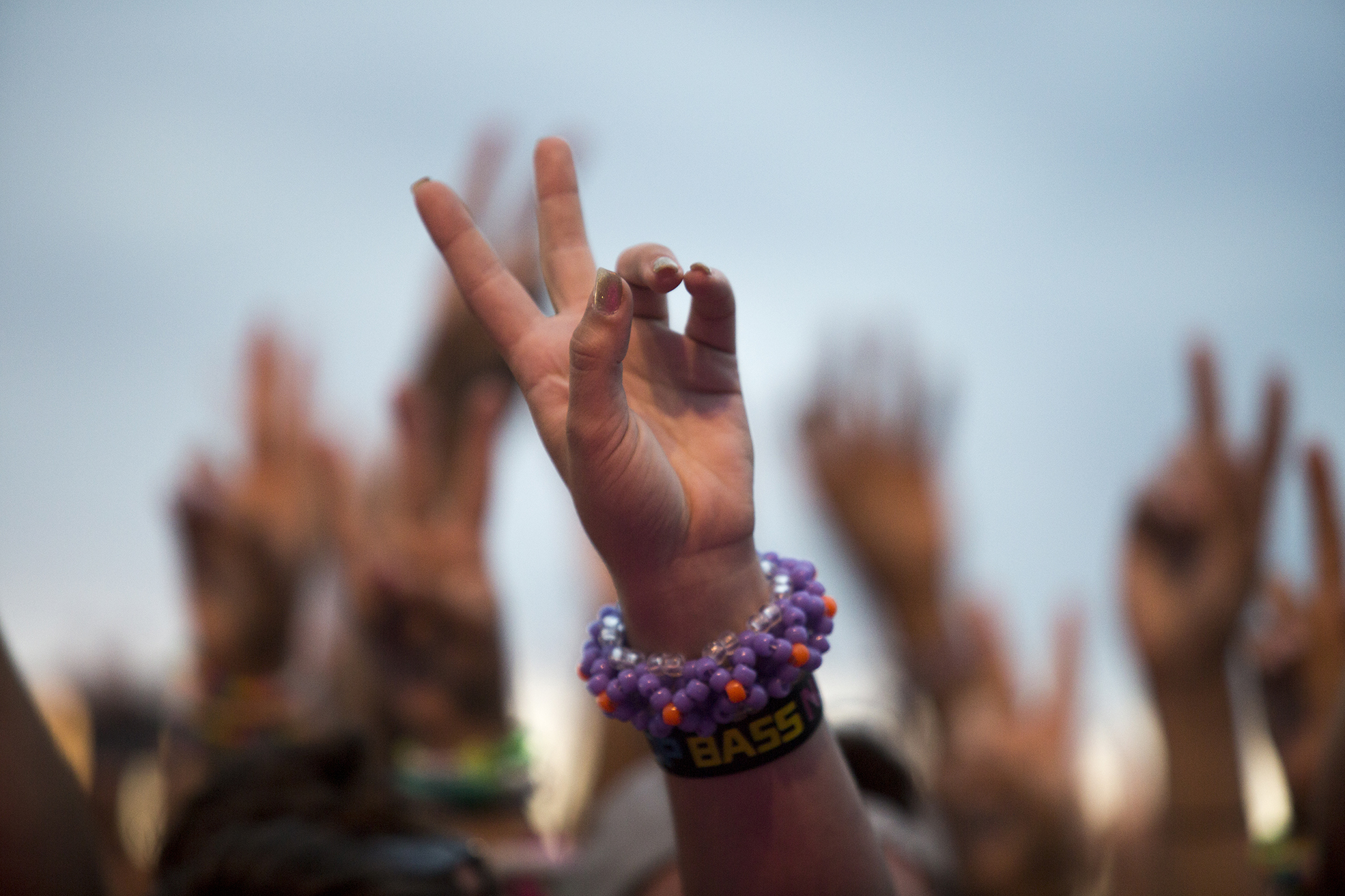 All photography by Bianca Garcia