It's literally one day into August, but next thing you know, it's already September. Everyone here at the shop is excited for all the festivals coming up, but no one is excited as much as I am for Riot Fest. So we're making a Riot Fest Must Watch List leading up to the festival.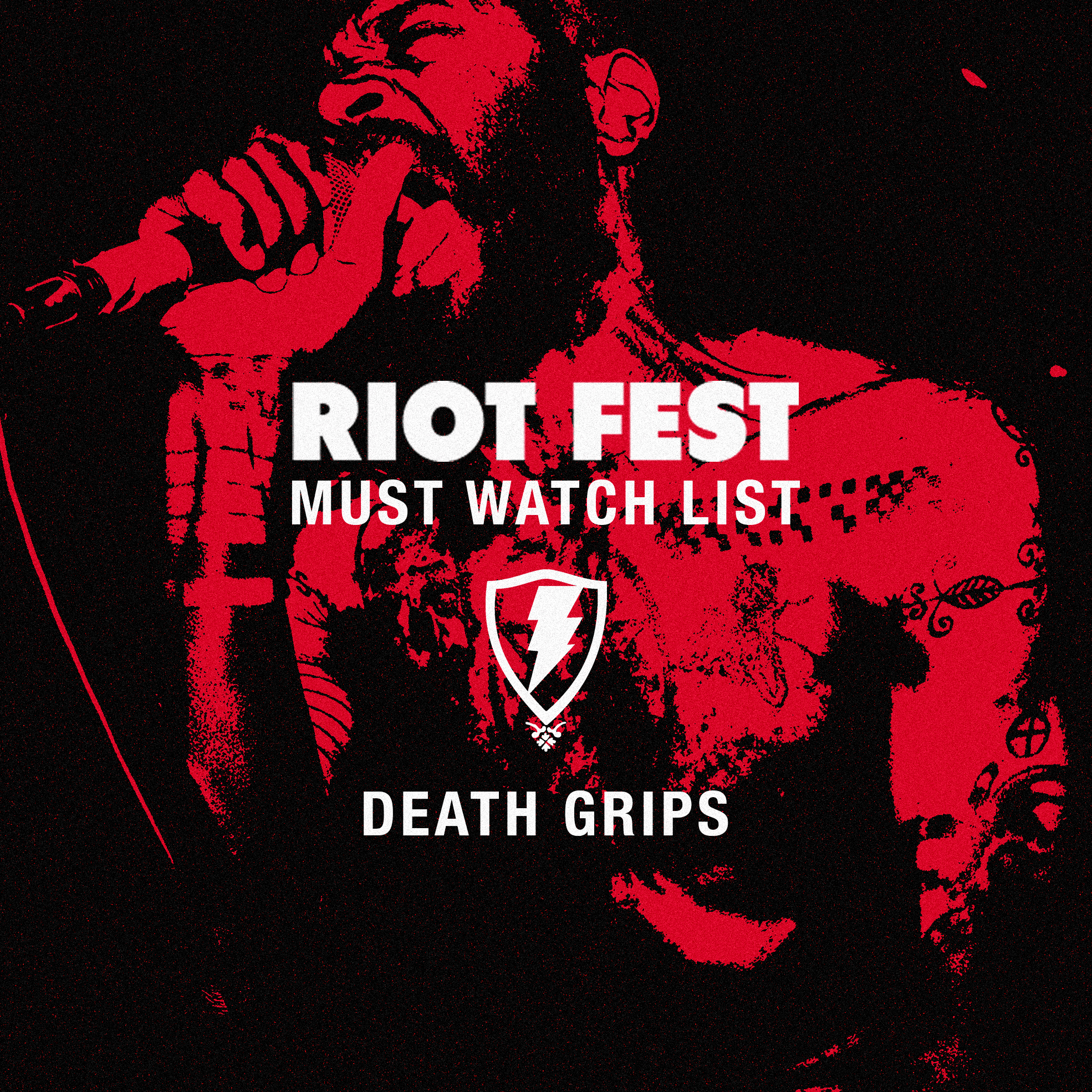 Death Grips – Sunday, September 18
Seeing Death Grips live after numerous Chicago cancelations (Dropped out of Lolla and Pitchfork & never showed up to a pre-show at Bottom Lounge, where they had a suicide email from an estranged fan as the backdrop to the show and angry fans destroying the instruments that were set up) was a very life altering experience. The enigmatic Sacramento crew led by MC Ride, Zach Hill, and Andy Morin, has been one of music's most wildest act to follow since their 2011 debut Exmilitary. Their aggressive sound is damn near unclassifiable due the many genres they blend; from rap-punk, industrial, experimental, to some dancehall type shit. MC Ride's yell-rap style, Zach Hill's triplet-fill wild man drumming, and Andy Morin's unorthodox production make for a must watch show, specially if it's during the night.