We will be doing a little remodeling very soon and need to make room.  This weekend May 9-11 we will be having a Remodeling Sale up to 70% off!  More details after the jump.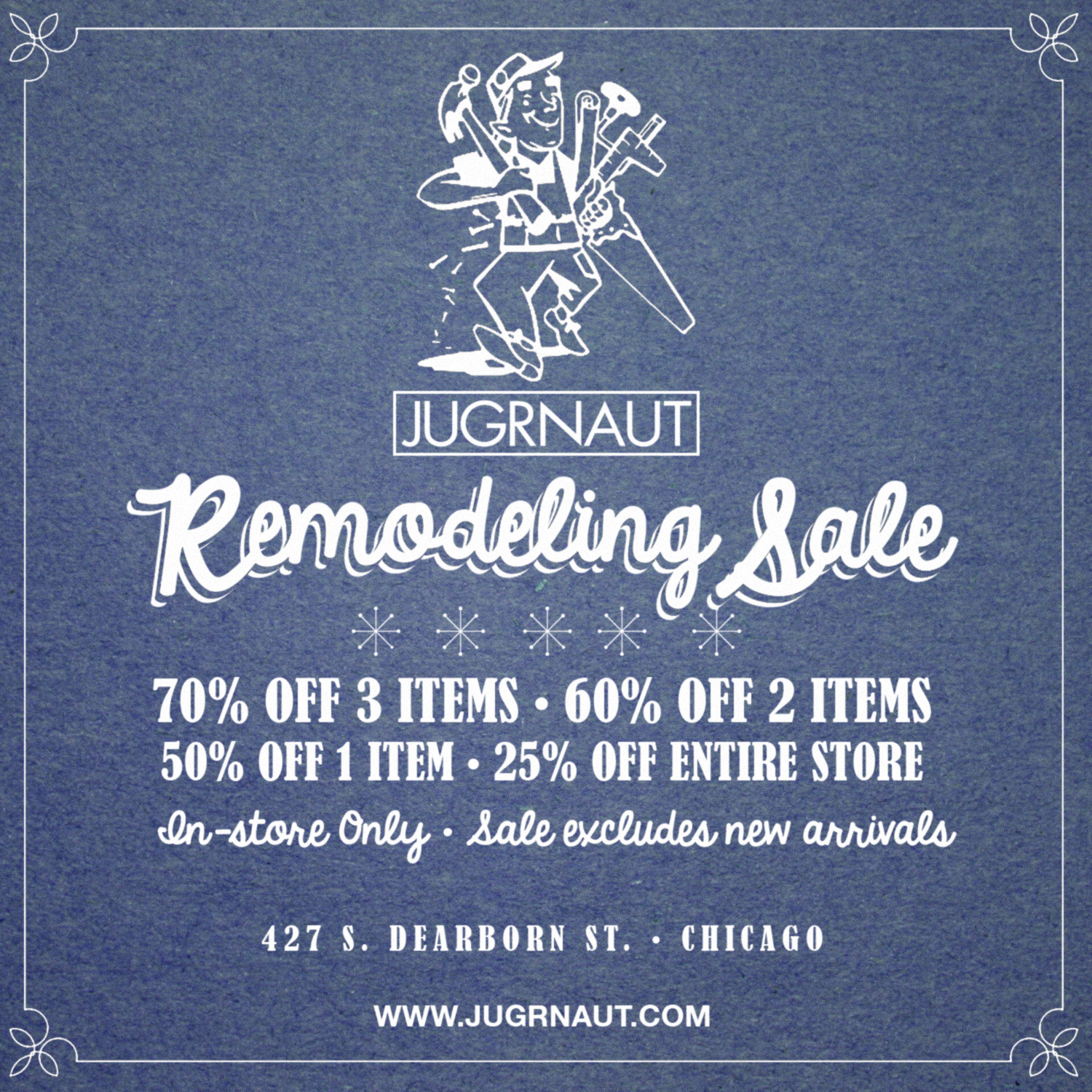 Jugrnaut Remodeling Sale
May 9-11
Huge section of
Buy 1 item recieve 50% Off
Buy 2 items receive 60% Off
Buy 3 Items or more recieve 70% Off
The rest of the store will be at 25% off
This is the biggest sale we have had this year, so make sure you come out and help spread the word.  Trust me when I say we are putting a lot of heat on sale, we need to make room!
*This Sale excludes new arrivals and collaborations