School is back and so is the Jugrnaut Sweatshop Dance Party 17+! If you have ever been to our Sweatshop party series then you know they always crack! Ask around google the footage. This time we are bringing the party to Wicker Parks Sub T. Click after the jump for more details! This party will be epic you do not want to miss this!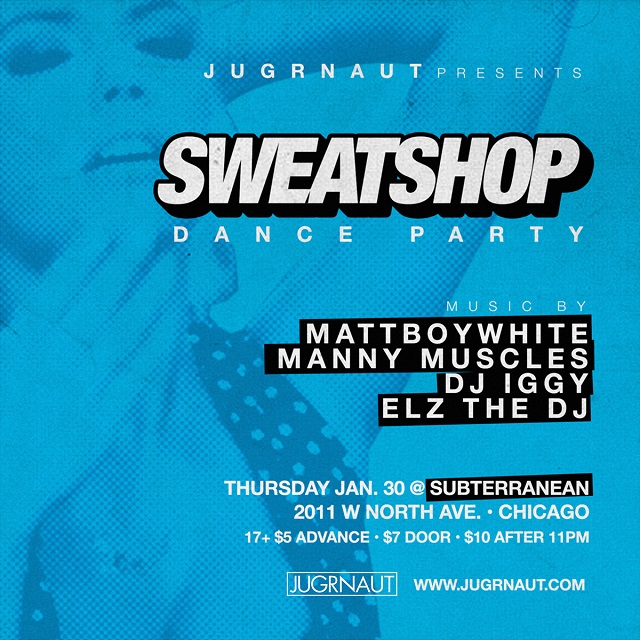 Jugrnaut Presents: Sweatshop Dance Party
Thursday january 30th
17+ to enter
At Sub T 2011 North Ave (six corners in Wicker Park)
Doors 9pm
$5 in advance, you can purchase advance tickets in store and online at www.subt.net
$7 from 9-11pm
$10 After 11pm
DJ's
Mattboywhite
Manny Muscles
DJ Iggy
Elz The DJ
Special Guests to be announced stay tuned.
There will also be giveaways so make sure you come out.
Come Rage with us and have a blast! Please help spread the word and invite your friends. Thank you.