Jugrnaut Black Friday sale 11/28/14 we open at 10am!  Click after the jump for the details of the sale, some exclusions apply.  Come early and dress warm it's probably going to be cold.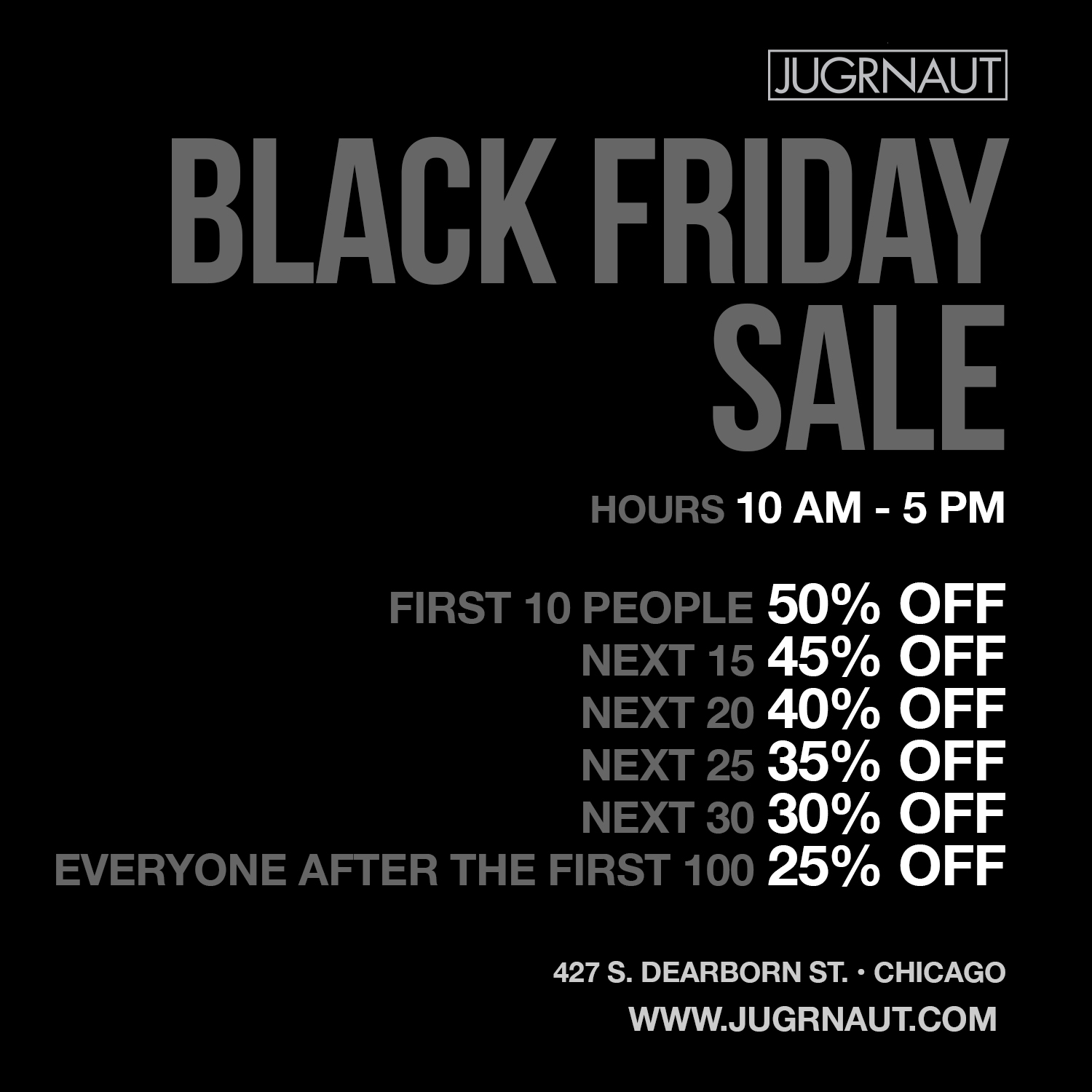 We open at 10am Black Friday 11/28/14 and the sale goes as following:
First 10 people 50% OFF
Next 15 people 45% OFF
Next 20 people 40% OFF
Next 25 people 35% OFF
Next 30 people 30% OFF
After 100 customers entire store will be 25% OFF till close. Make sure you arrive early and dress warm, its probably going to be cold.