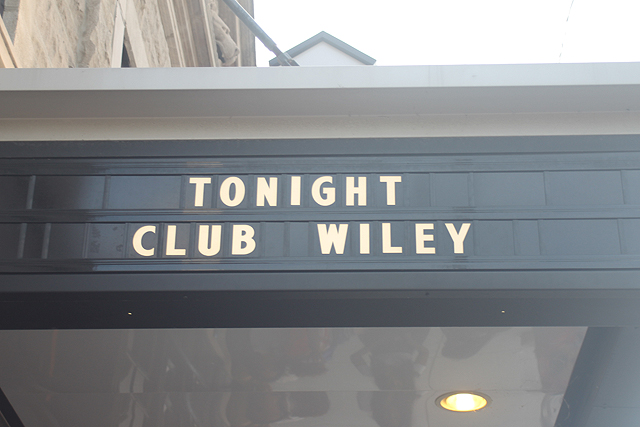 Prior to his project release, Alex Wiley threw a party for his first mixtape that dropped a few days ago called Club Wiley. There were performances from St. Millie, Taylor Bennett, Supreme Regime, Jean Deux, Kembe X, ShowYouSuck, and Alex Wiley. Everyone had great sets; if you missed it, then you definitely snoozed on a great time. Check the jump for more pictures of the event. (I apologize for some of the dark photos, they told me I couldn't take flash photography until the night went on and they let people take photos with flash.)
Here's some of the ShowYouSuck and Alex Wiley merch.
St. Millie.
Taylor Bennett.
Jean Deux.
Supreme Regime.
Kembe X.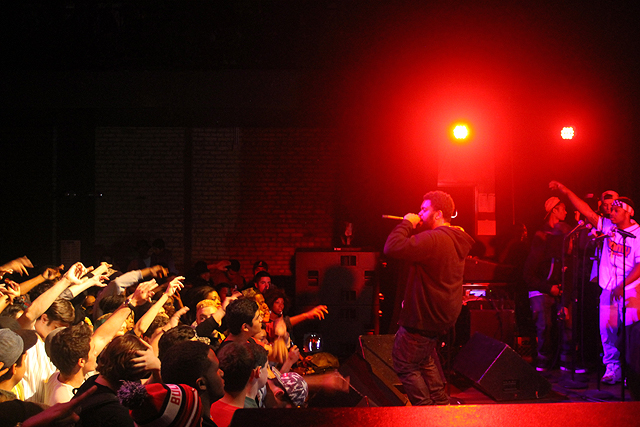 ShowYouSuck x Auggie the 9th.
Bringing the beach ball out!
Chance the Rapper also stopped by as a special guest.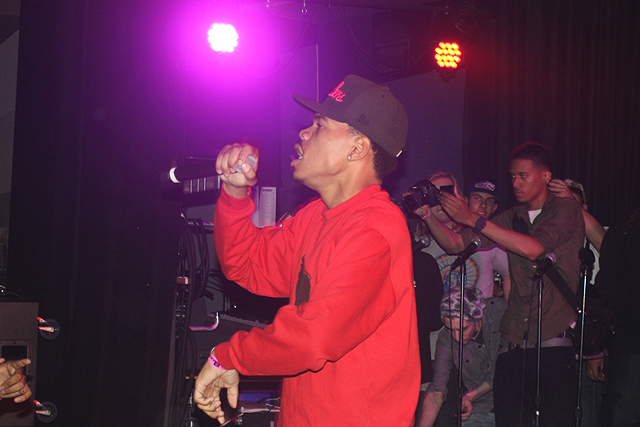 Then the man of the hour came out, Alex Wiley.