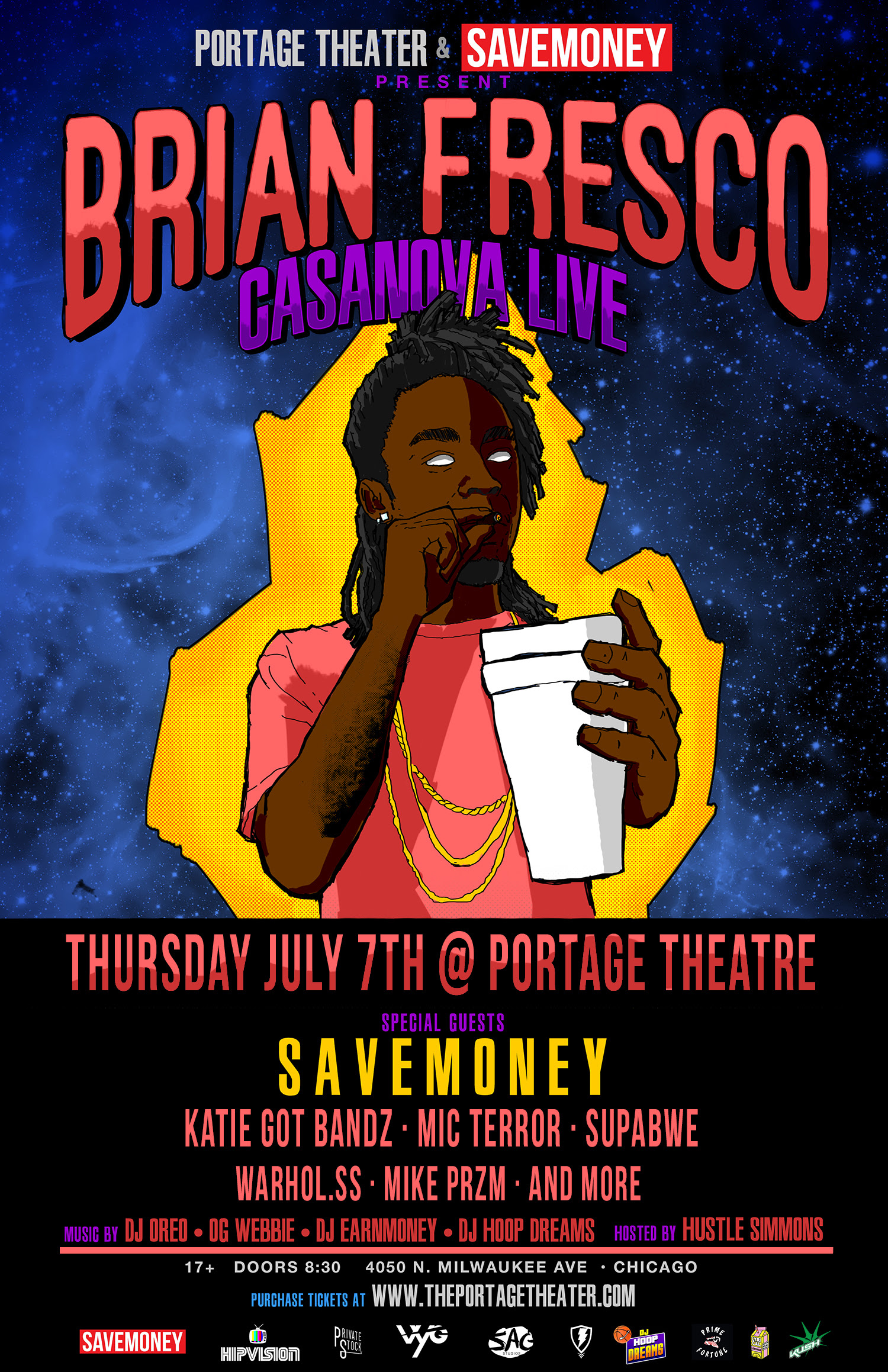 To celebrate the release of Brian Fresco's upcoming "CASANOVA" LP which features new single, "Higher" ft. Chance The Rapper & Blue Hawaii, Portage Theatre and SAVEMONEY are bringing together Katie Got Bandz, Mic Terror, Supa Bwe, Warhols.ss, Mike Przm, DJ Oreo, Og Webbie, Dj Earn Money, Dj Hoop Dreams and more.
Doors Open at 8:30 
The Portage Theater is located at 4050 N. Milwaukee ave. Chicago
*FREE TICKETS WITH ANY PURCHASE AT JUGRNAUT.  COME BY AND BUY ANYTHING AND RECEIVE 2 TICKETS OR JUST ASK NICELY.