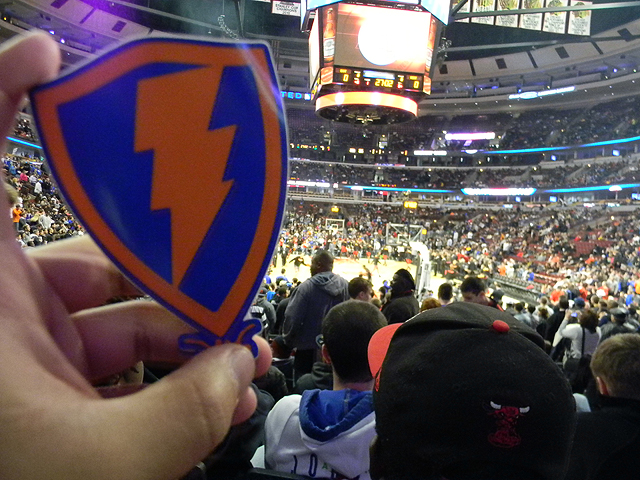 On Wednesday (April 3rd), McDonald's held their annual High School All-American game here in Chicago. I got a chance to attend this game where the world can see the future stars of basketball kick start their careers. The history of this game is remarkable; they had players like Michael Jordan, Magic Johnson, Dwight Howard, and many more. But tonight it was time for the the class of 2013 to show their stuff.
More photos after the jump.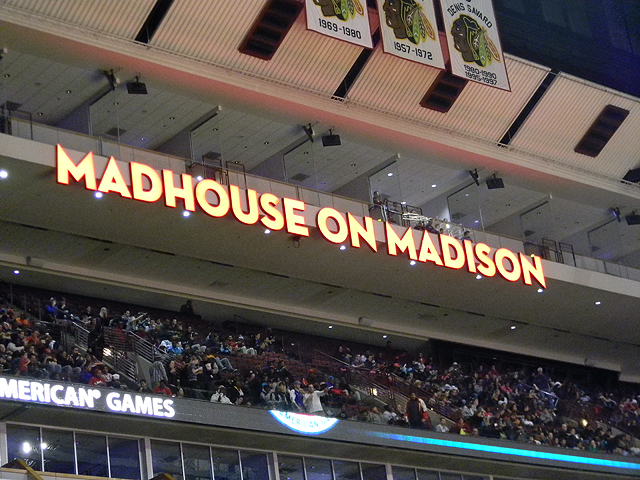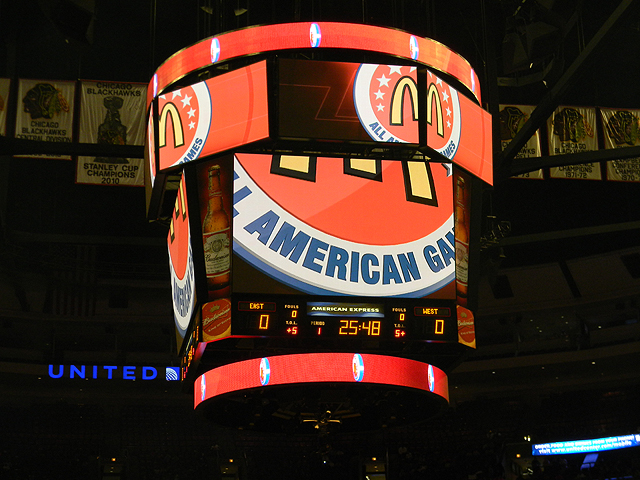 At 6'8"..From Chicago, IL..Simeon Career Academy..Committed to Duke Univeristy..Jabari Parker!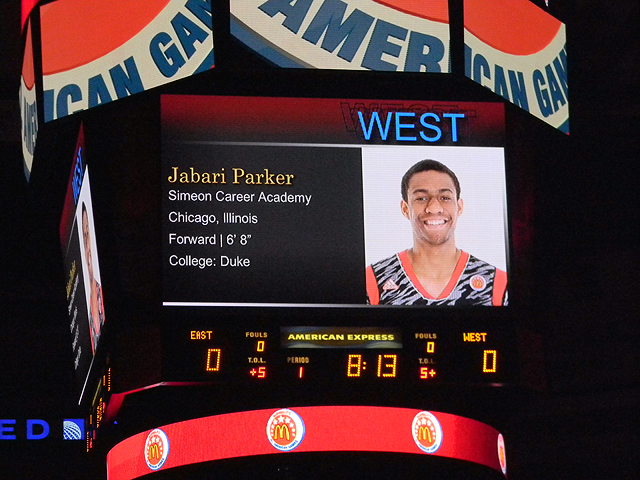 Time for Tip-off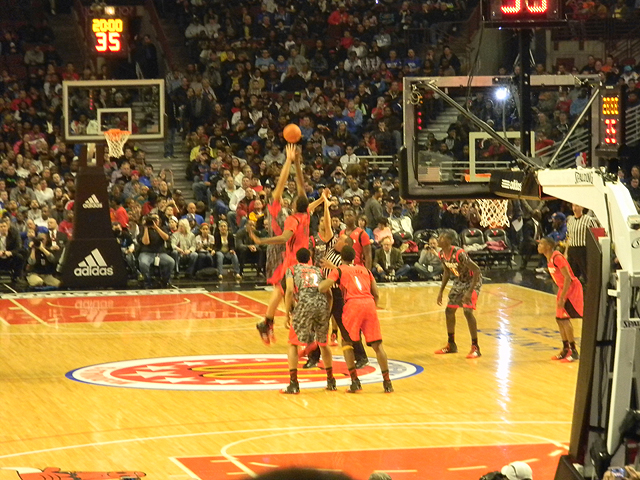 The jerseys for the East team.
And the jerseys for the West. (I think the Grey camo was a nice touch.)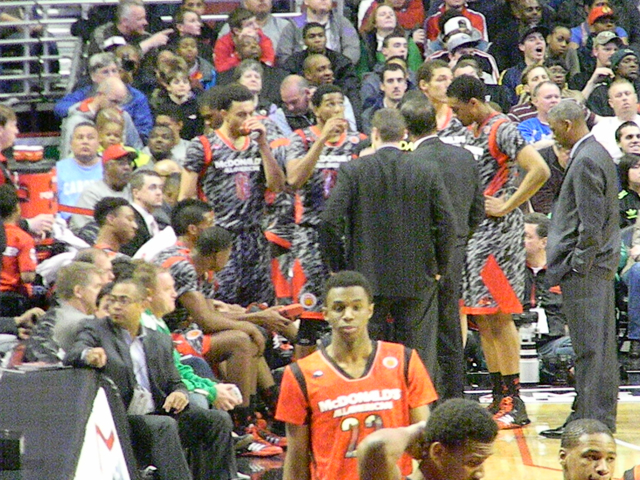 Good luck to all these kids. Hope to see them rocking a NBA jersey at one point.