Last Thursday night PBR got together with Empty Bottle and threw a super super epic show, Tacos Vs. Pizza.  I guess the battle over what is better, Tacos or Pizza.  Showyousuck got a chance to represent Pizza, I mean duhhh, who else would, lol.  The Morans got a chance to rep Tacos.  To keep reading about the show and check out some pics of this epic battle click more after the jump.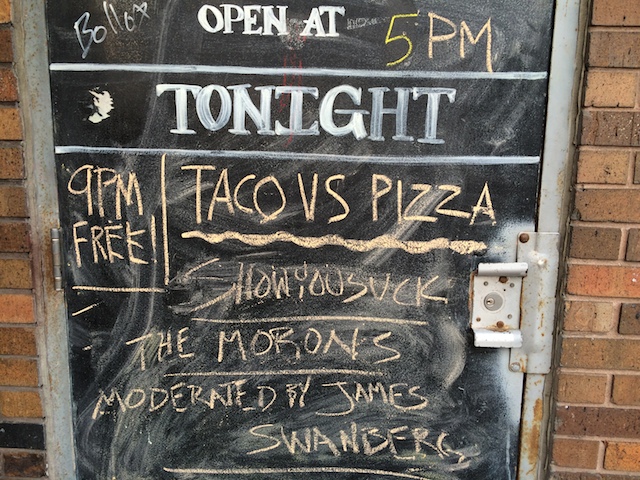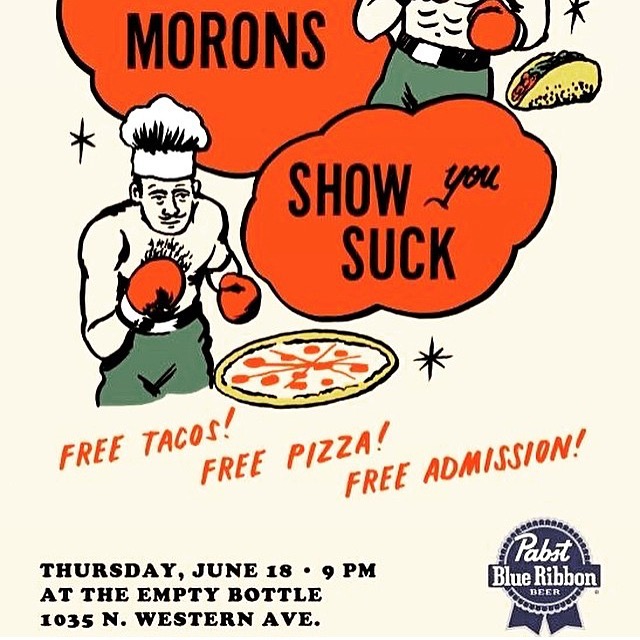 So I guess there is a huge debate about what is better Pizza or Tacos.  I really had no idea, but some of the people I talked to were very opinionated .  Like we really talked about what was better, tacos or pizza.  Man, one of the guys was talking about that tacos and pizza were just sandwiches anyway so, in a way they were the same.  I don't know.  This guy was like, pizza is just an open faced sandwich, I was like really, I had no idea such a thing existed.  He said that open faced sandwiches were a big thing out in Europe.  Then I was like well if thats the case then I can say bruechetta is pizza.  He said a taco was a sandwich cause it was folded up, so two sides with meat in between, made it a sandwich, I don't know bro.  He was also homies with the Morans, so I think he was just trying to look out for them cause he knew we were gonna win!  I don't know, Pizza is Pizza and Tacos are Tacos.  You can say what ever you want, but at the end, they are named differently so we can tell them apart, if not then it would be a pizza sandwich or a taco sandwich therefore eliminating all competition, but thats not the case here, it's tacos vs pizza.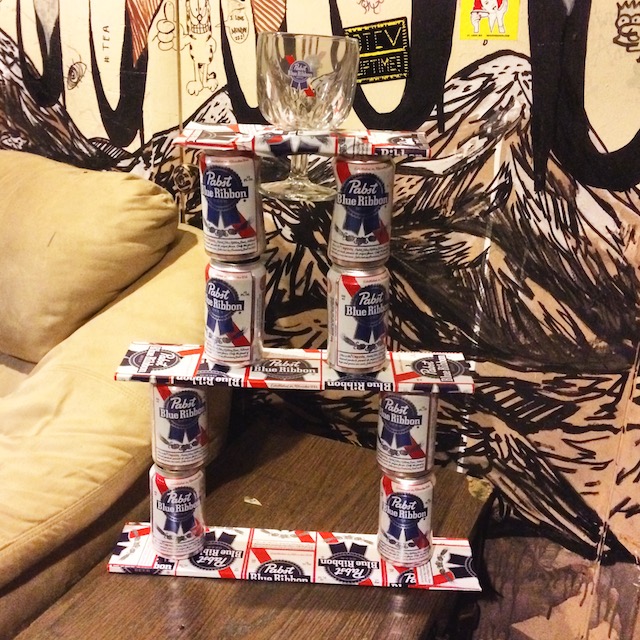 This was the trophy that was on the line for tonights competition! The coveted PBR trophy.  Someone had to drink all those beers to make this great mantel piece.  Unfortunately it wasn't me, I did have two beers tho before we went on stage.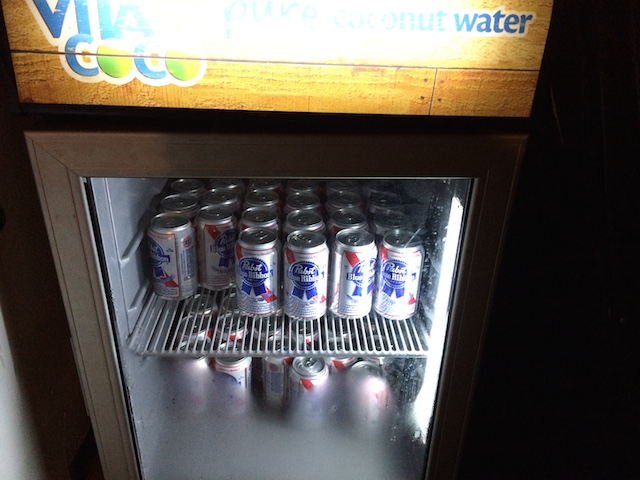 PBR had the green room fully stocked incase any of us felt parched.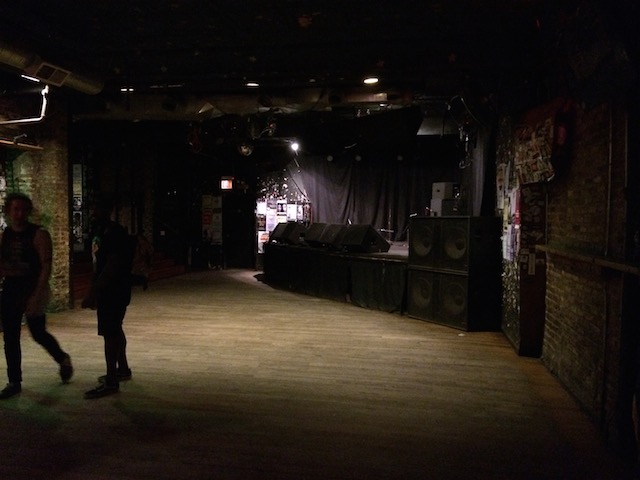 This is what empty bottle looked like at around 8 ish when we did soundcheck, we were running late, I was at the shop till 7: 30 isn.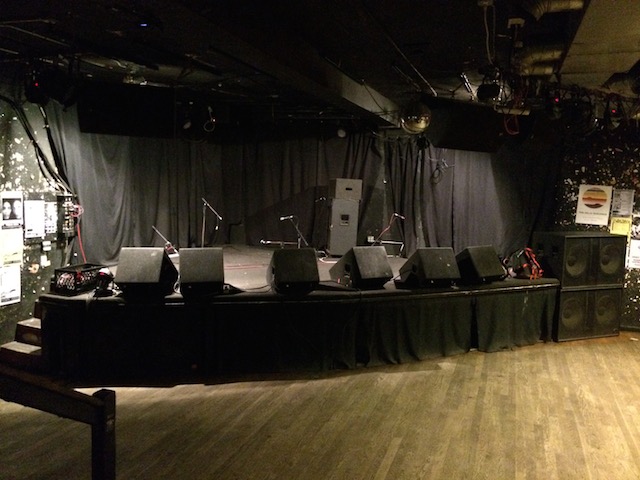 Again during sound check.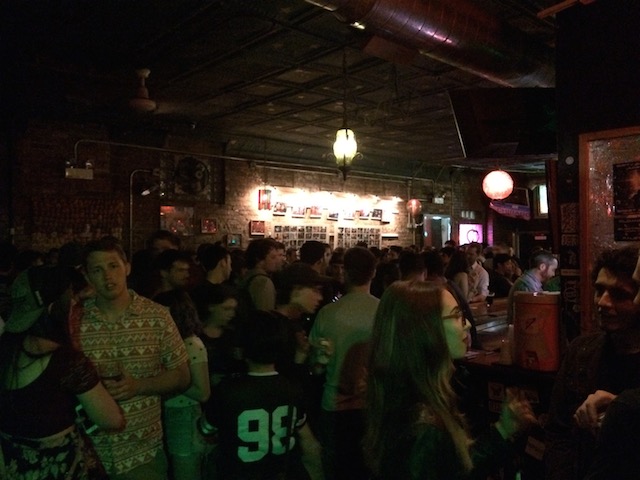 This is what it looked like maybe about 9:15 ish, packed house!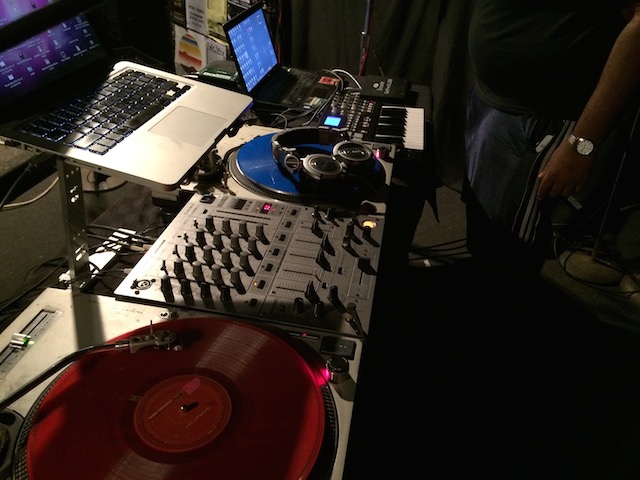 This was our set up for the night.  I had 2 1200's and a pioneer mixer.  Mike Jaxx (super producer/rapper extraordinar) had his midi keyboard where he has all his mpc sounds and drums that make every beat hit super hard no matter what during live shows! We are the dynamic duo, lol.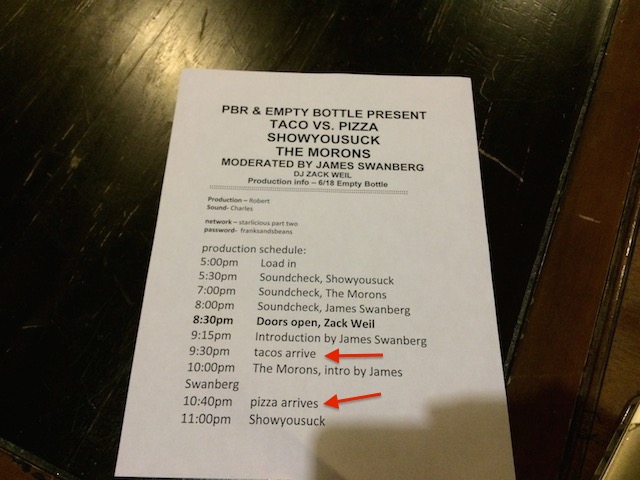 Two important times!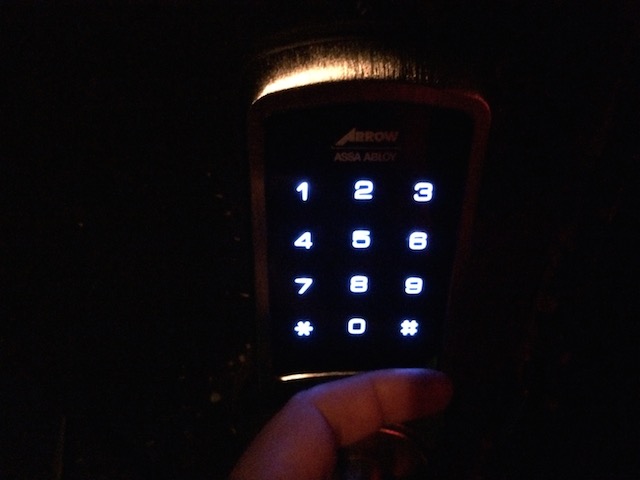 The Empty Bottles green room door access thing was pretty cool.
Our moderator James, testing out the trophy to make sure it was fully functional.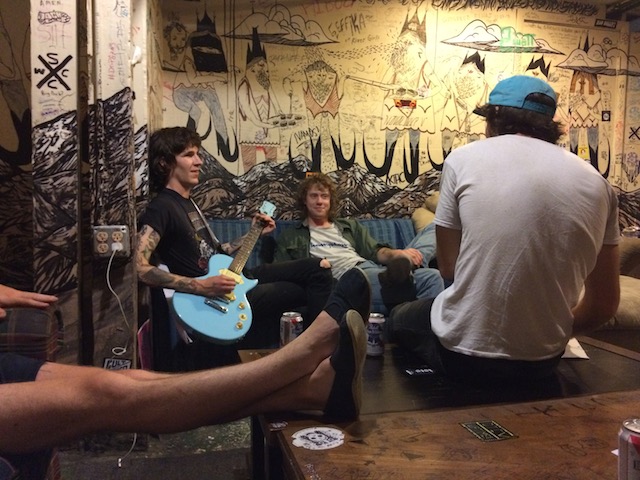 The Morans, prepping for the show.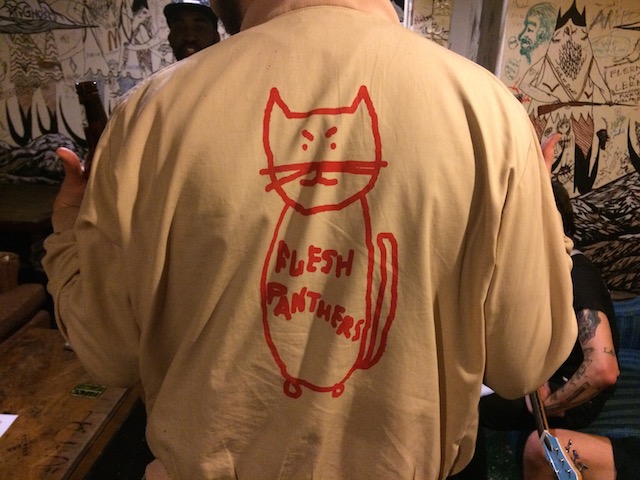 This jacket was super dope, he was also the guy trying to convince us that Tacos and Pizza where really just sandwiches, lol.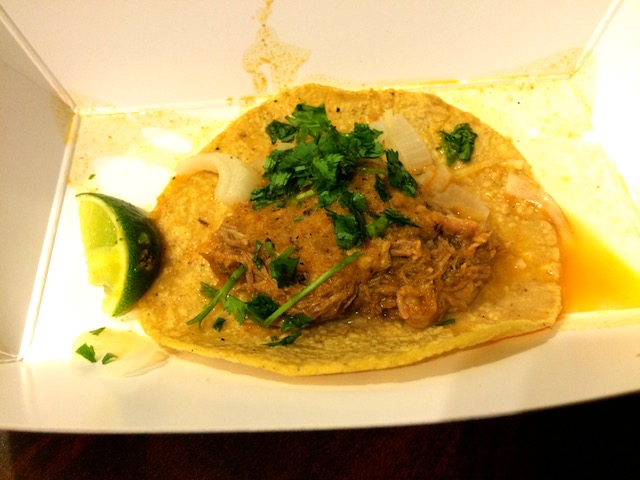 The competition, Tacos, boo, lol.  I like tacos tho.
The Morans doing their thing.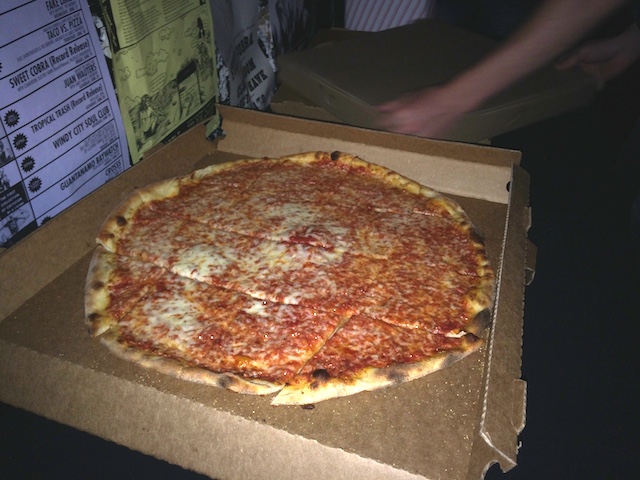 Pizza the real champ of the night, provided by Boiler Room.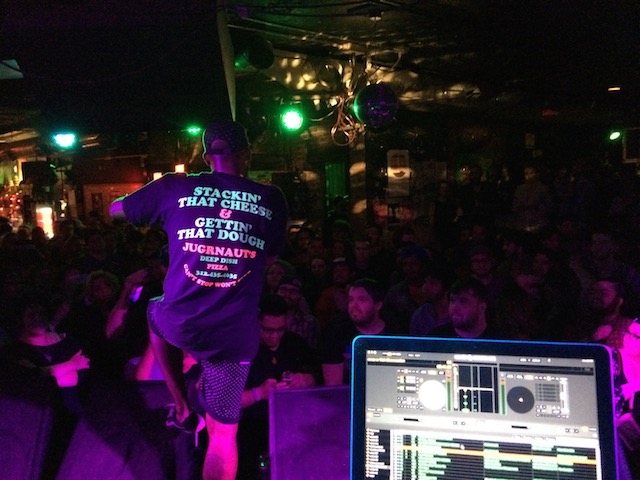 Showyousuck, killing the stage in front of a sold out crowd.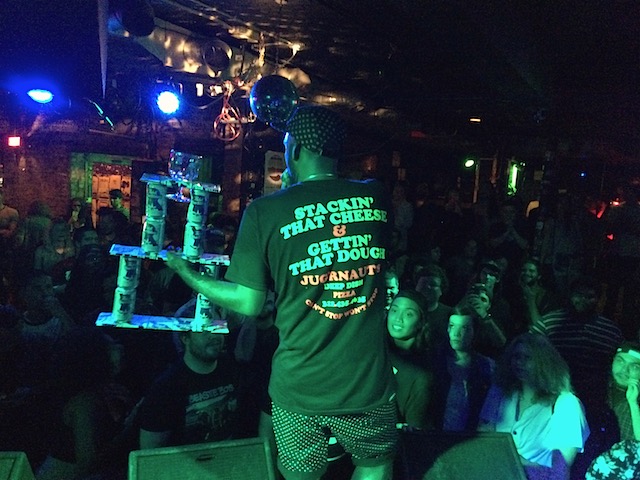 After what really was no competition, hehe, the crowd chose Pizza and Showyousuck as the champion and winner of this crazy fun night.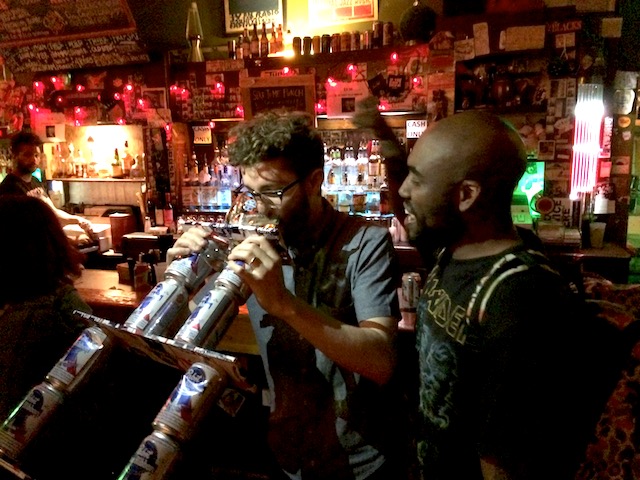 Spinna, testing out the trophy for Showyousuck.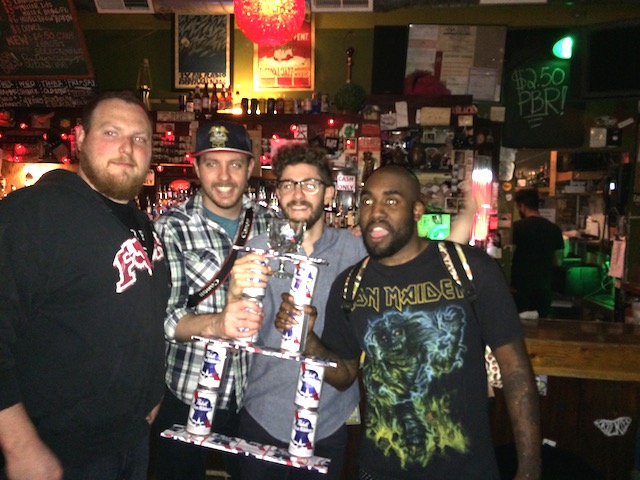 One last pic of the night, the PBR reps with Clinton reaping that cup!
This night was super fun and super dope!  Everyone was there to have a good time and enjoy dope music and good food.  Honestly it doesn't matter, pizza or tacos, at the end if your having either, then your the one that winning cause you really can't go wrong with either choice.  I'd like to than Clinton for letting me come along for the ride and getting to do some super dope shows with him.  Never in a million years would I have ever thought that we would do a show based on tacos and pizza.  Last year was super epic we got to do Riot fest, if we get to do it again this year I will make sure to take some pics and write about it.  I feel super lucky and thankful for all the stuff we get to do, always fun no matter what!