About a week ago I was lucky enough to travel to Honolulu, Hawaii Waikiki beach specifically.  Honolulu is known as the city of all the islands in the Hawaii cluster.  My traveling partner was Julian on the radio from WILD 94.9 in San Francisco.  We also had an amazing tour guide named Chinita you can find her on Instagram @beautybychinita she was amazing.  We got to see and experience some amazing things because of her, make sure you hit her up if you ever hit Honolulu.  The island is beautiful, literally a paradise.  Below are some pictures I took throughout my trip, mahalo.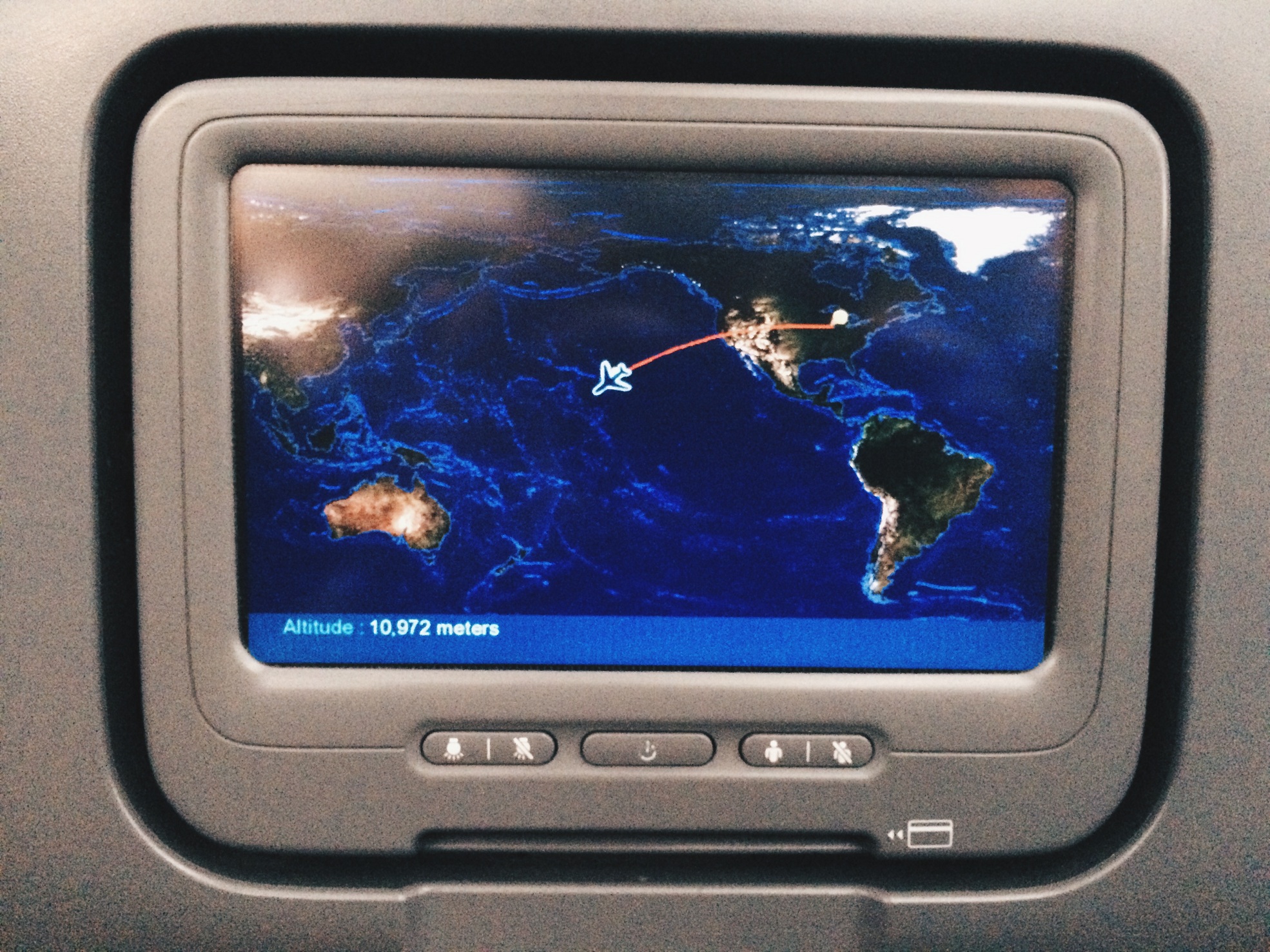 The flight was long, I flew United direct from Chicago to Honolulu International Airport a total of 9hrs with a 5hr time difference.  Shout out zzzQuil I popped 3 at beginning of flight and slept for 7hrs.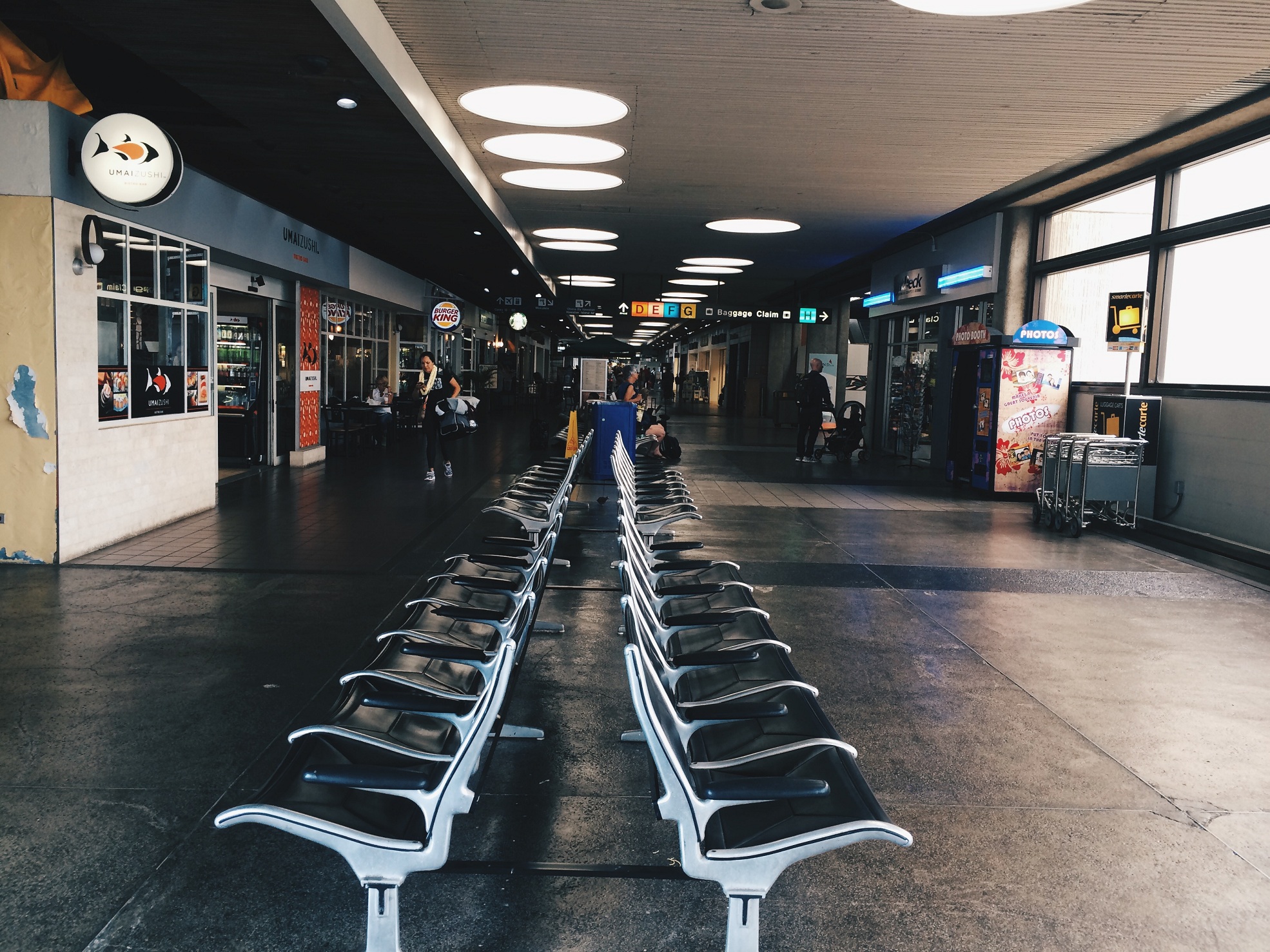 This is the airport terminal in Honolulu, very small but its an island.
Aloha means greetings or hello.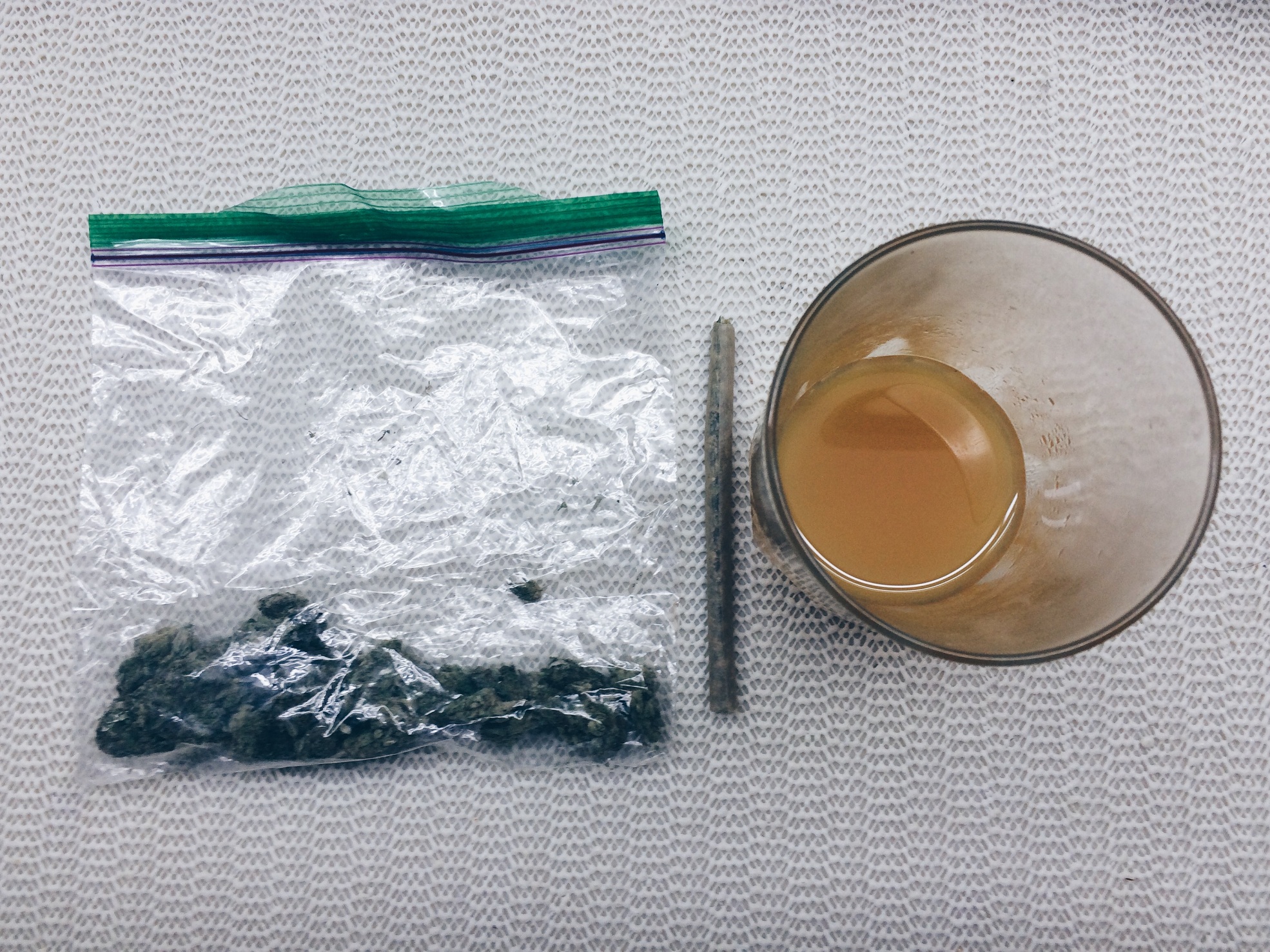 If you know me you know I enjoy my smoke.  The flowers were very good, AK47 very tasty.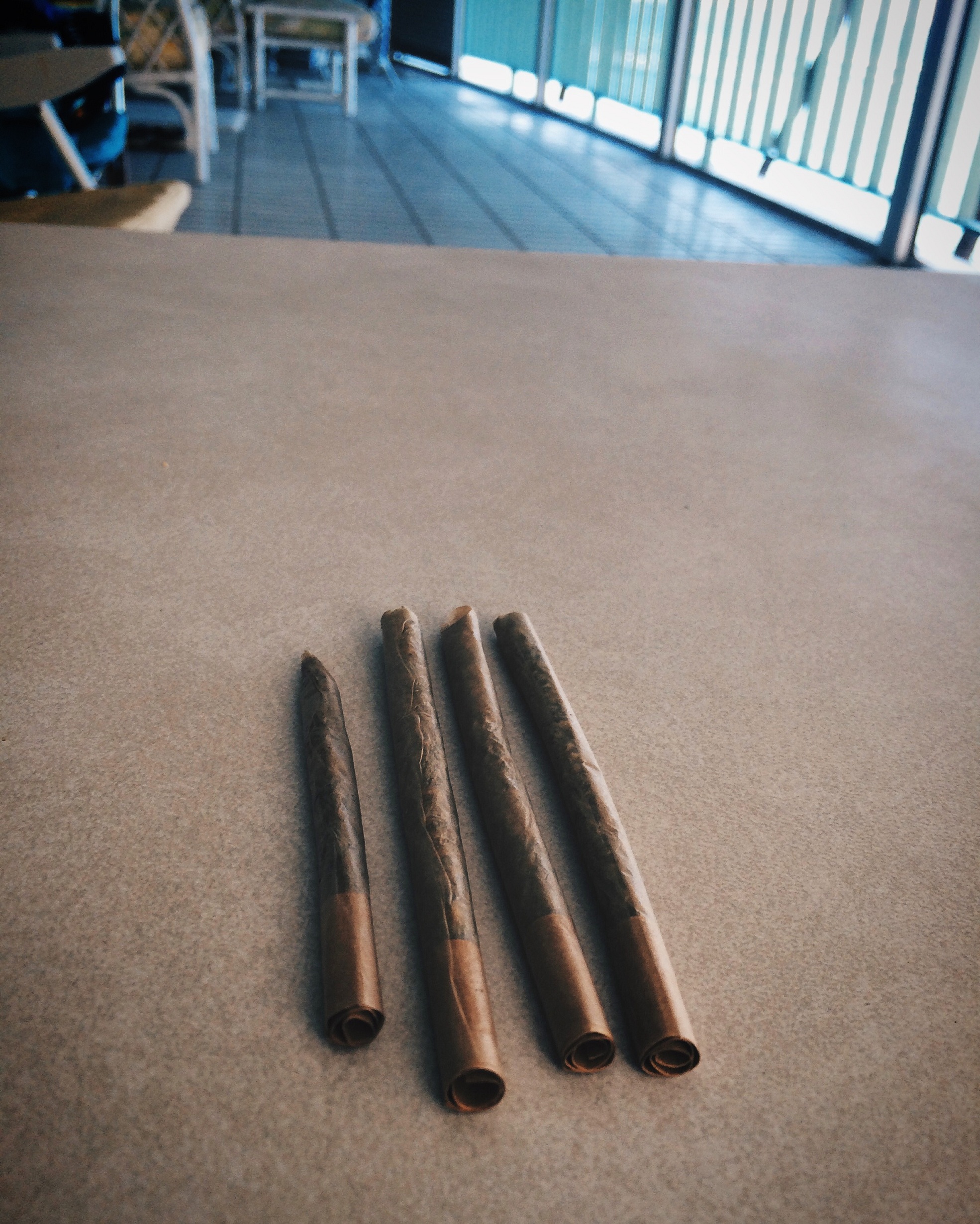 My morning ritual, roll up for the day.  It was super calming rolling up next to the ocean with the amazing sounds and view.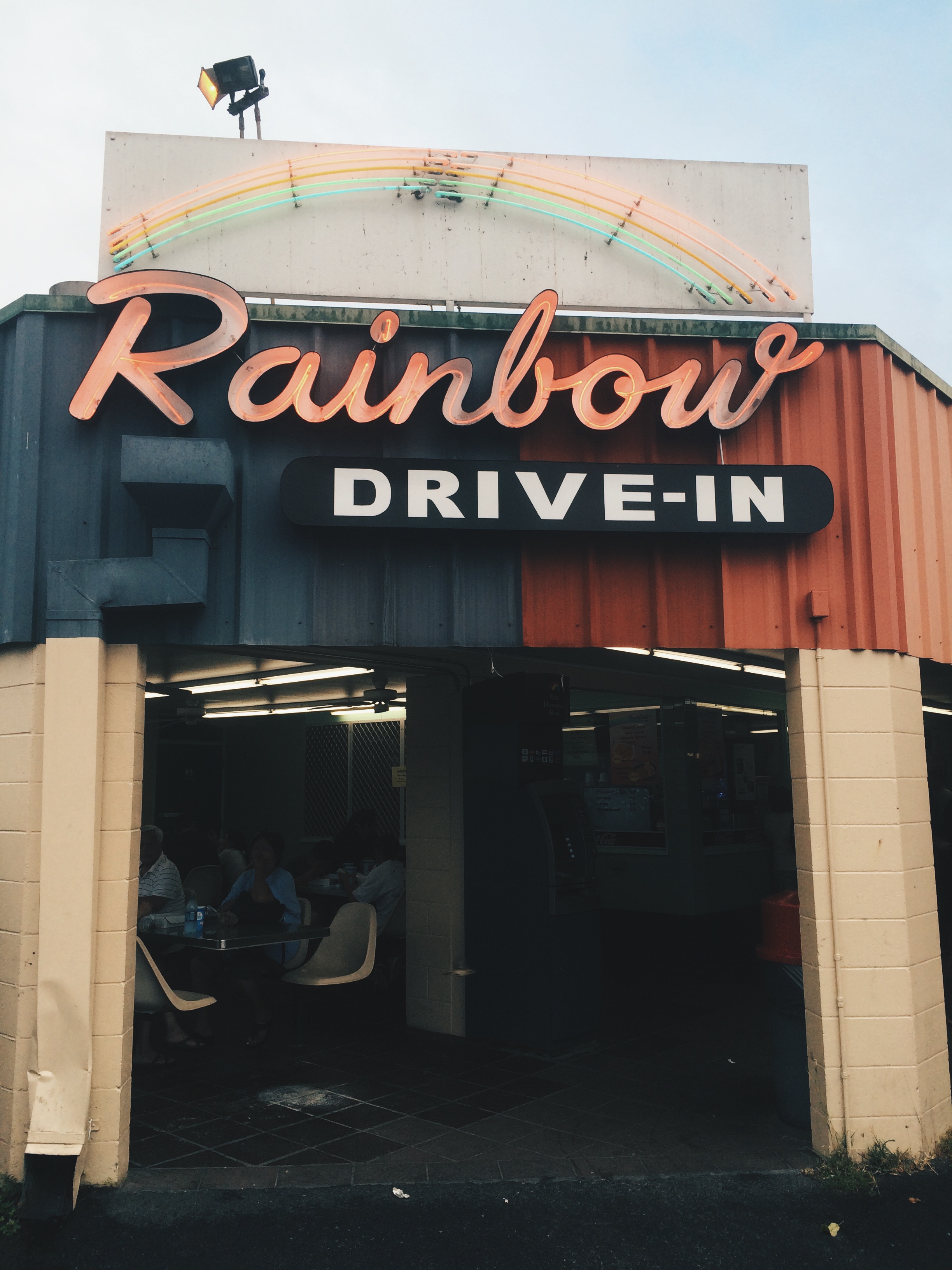 After getting the flowers (weed) young Jules was hungry and Chinita took us to a locals spot, Rainbow.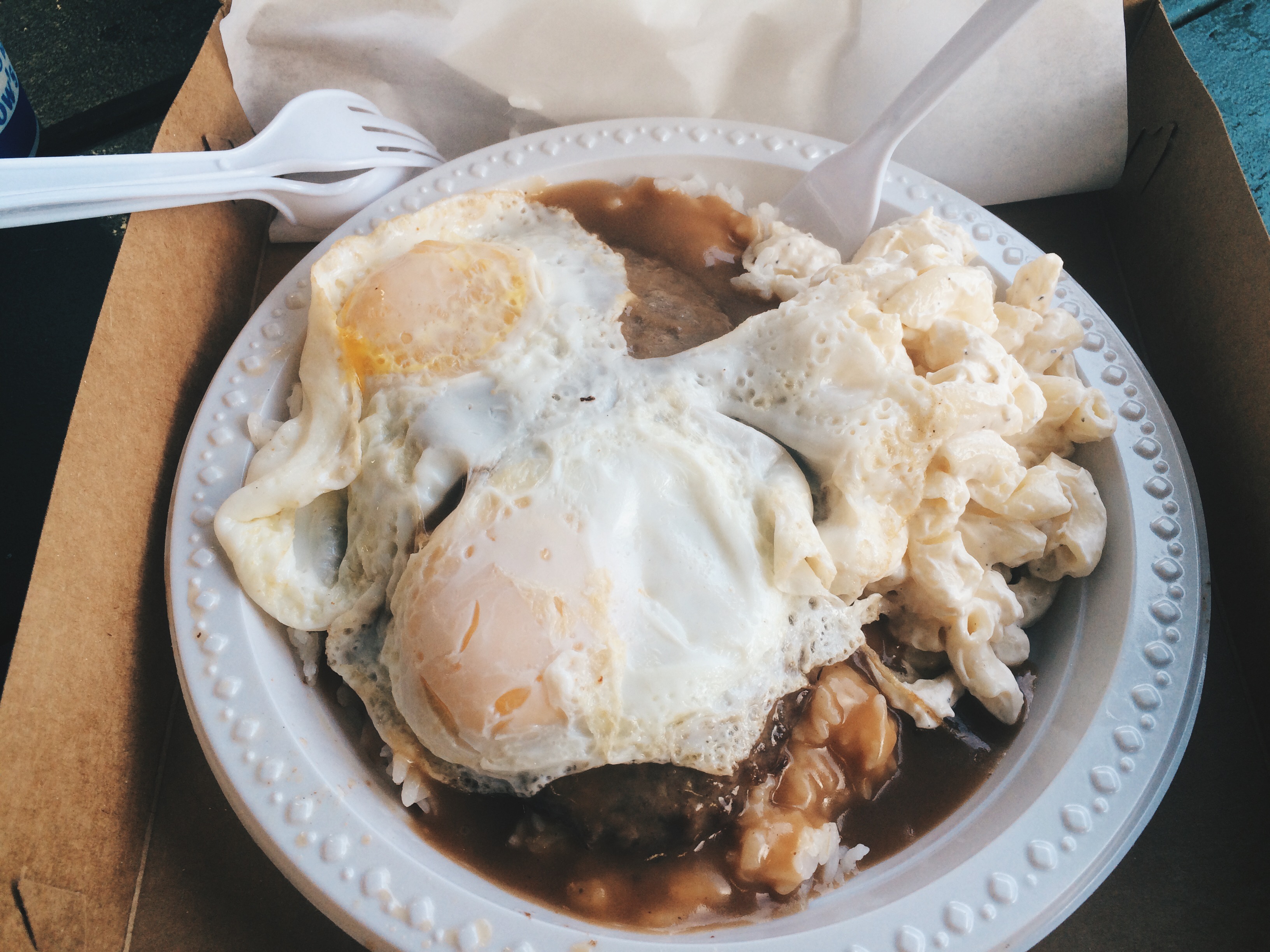 I wasn't hungry but this is Julian's plate and he later explained to me that it wasn't that good, treated.  But it was cheap, I think 7.99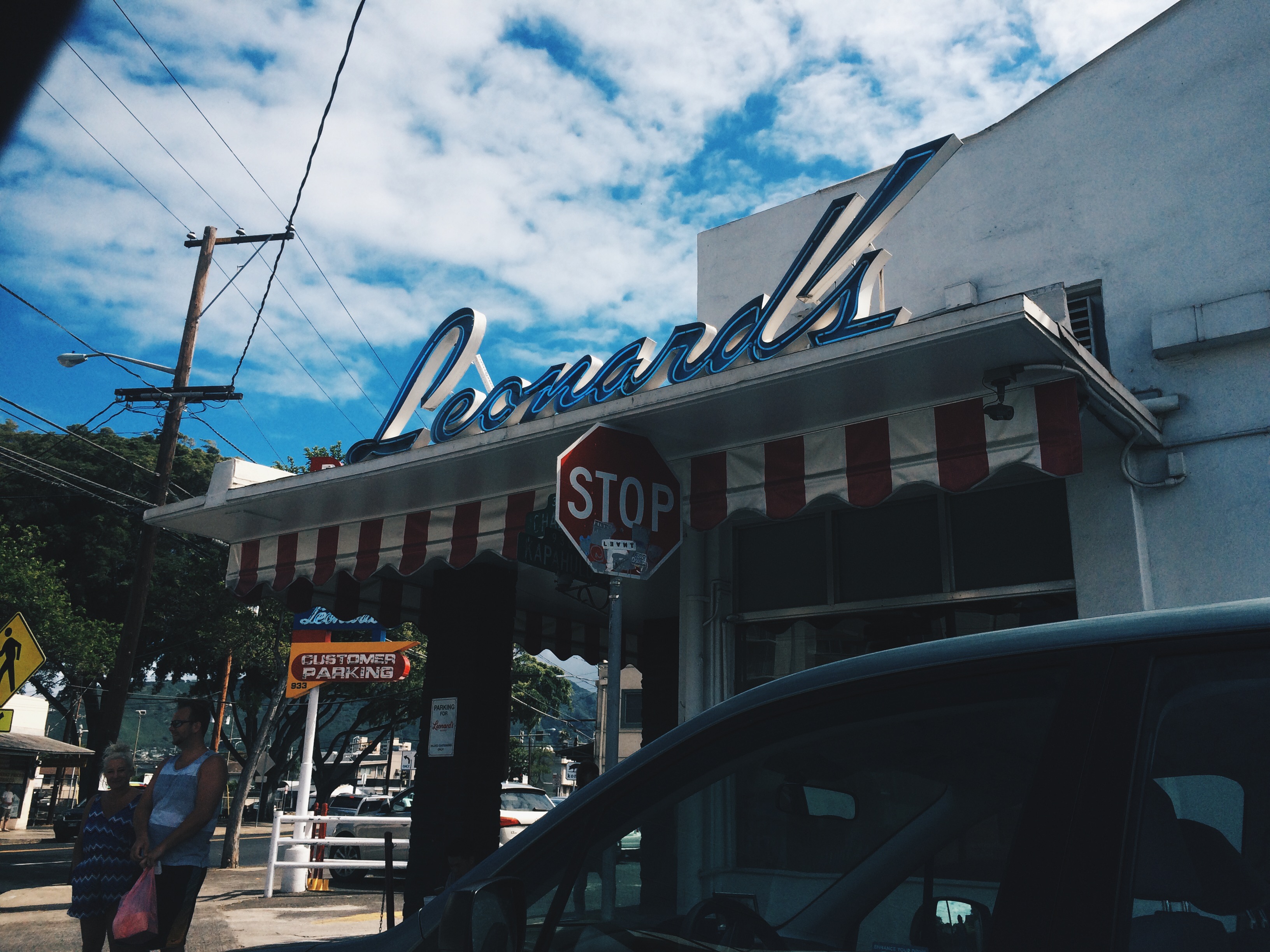 Everyone kept saying that this place, Leonard's, had the best pastries on the island.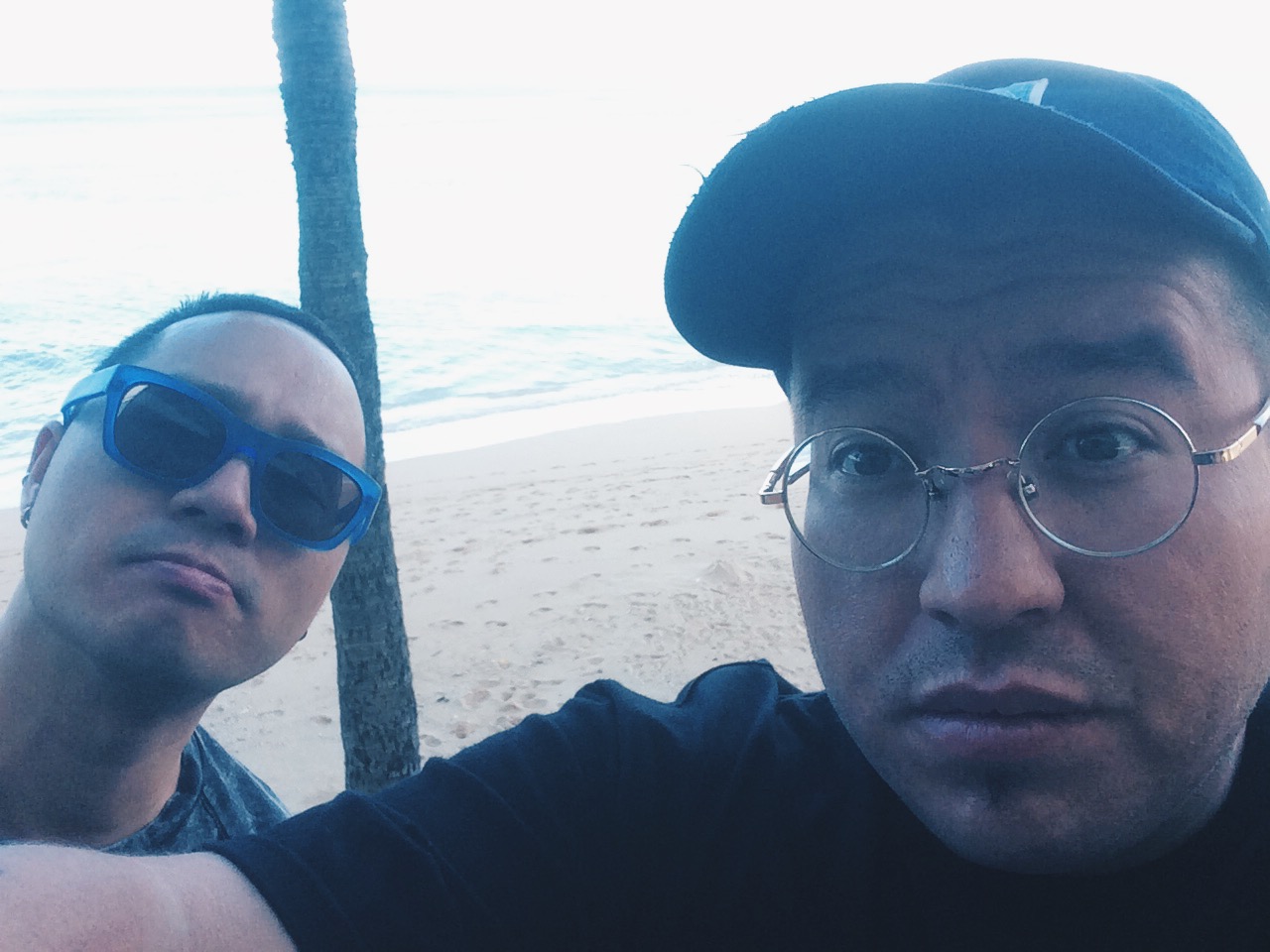 Young Jules and I.  This was taken our last day in Hawaii the beach right outside the condo.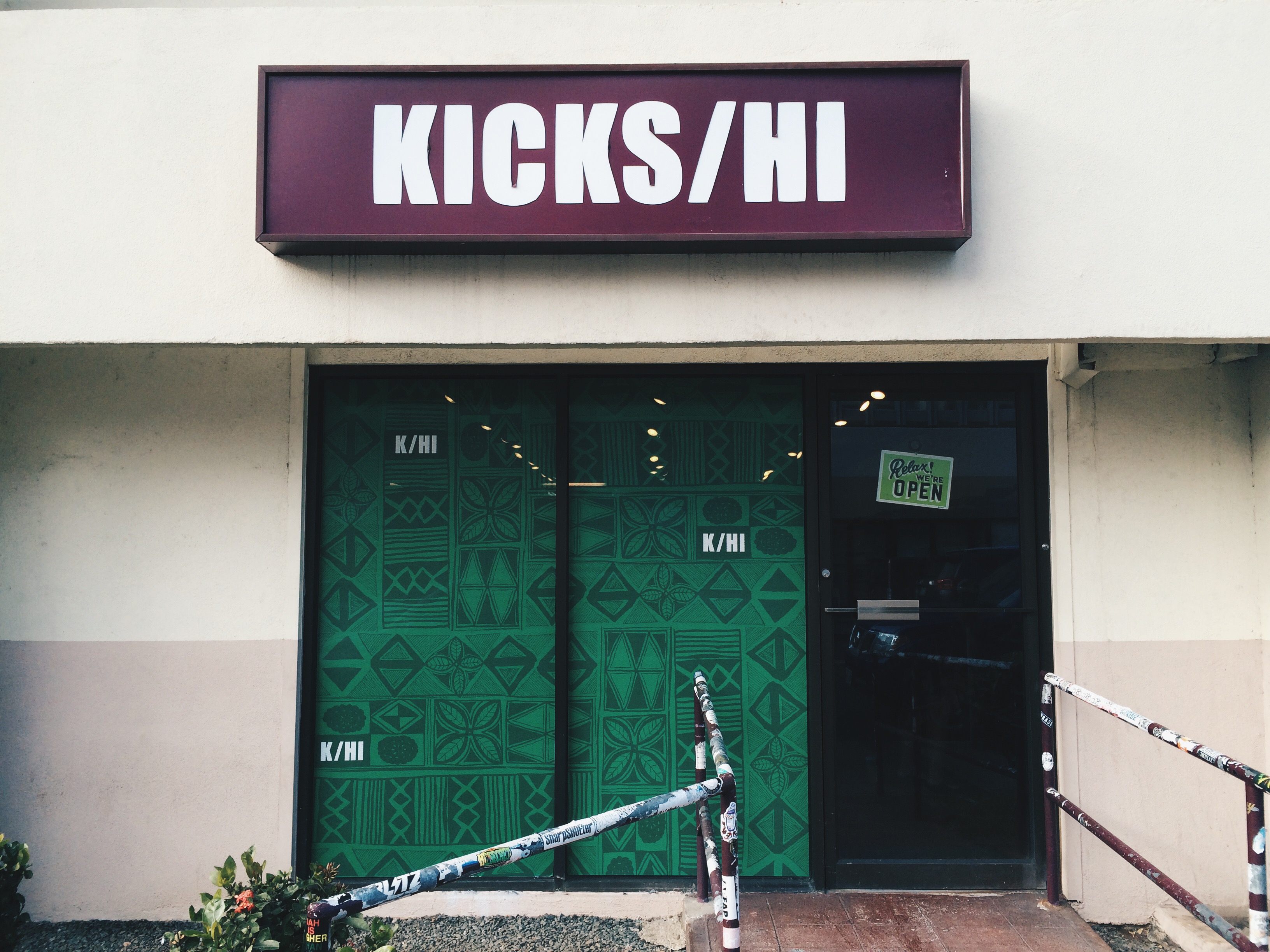 Definitely had to peep the local boutique scene while in Hawaii.  Kicks HI was first, fun fact Kicks HI owns St. Alfred in Chicago.
The inside of Kicks HI the aesthetic was dope, very clean.  They carried St. Alfred, Patta, Stussy, Huf, Vans, and a few other brands.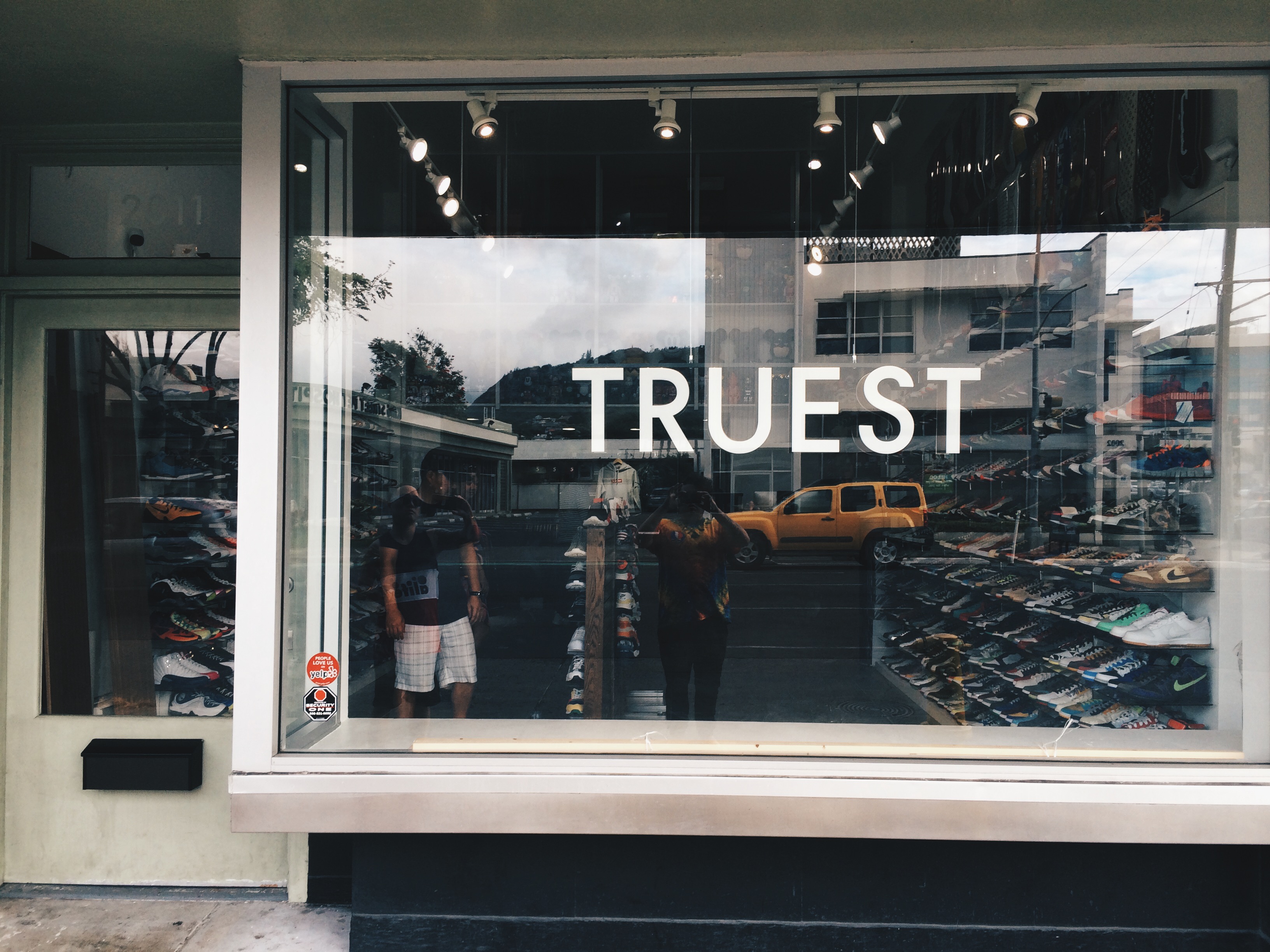 Truest Consignment shop was next.  This place was a hypebeast's dream, nothing but heat.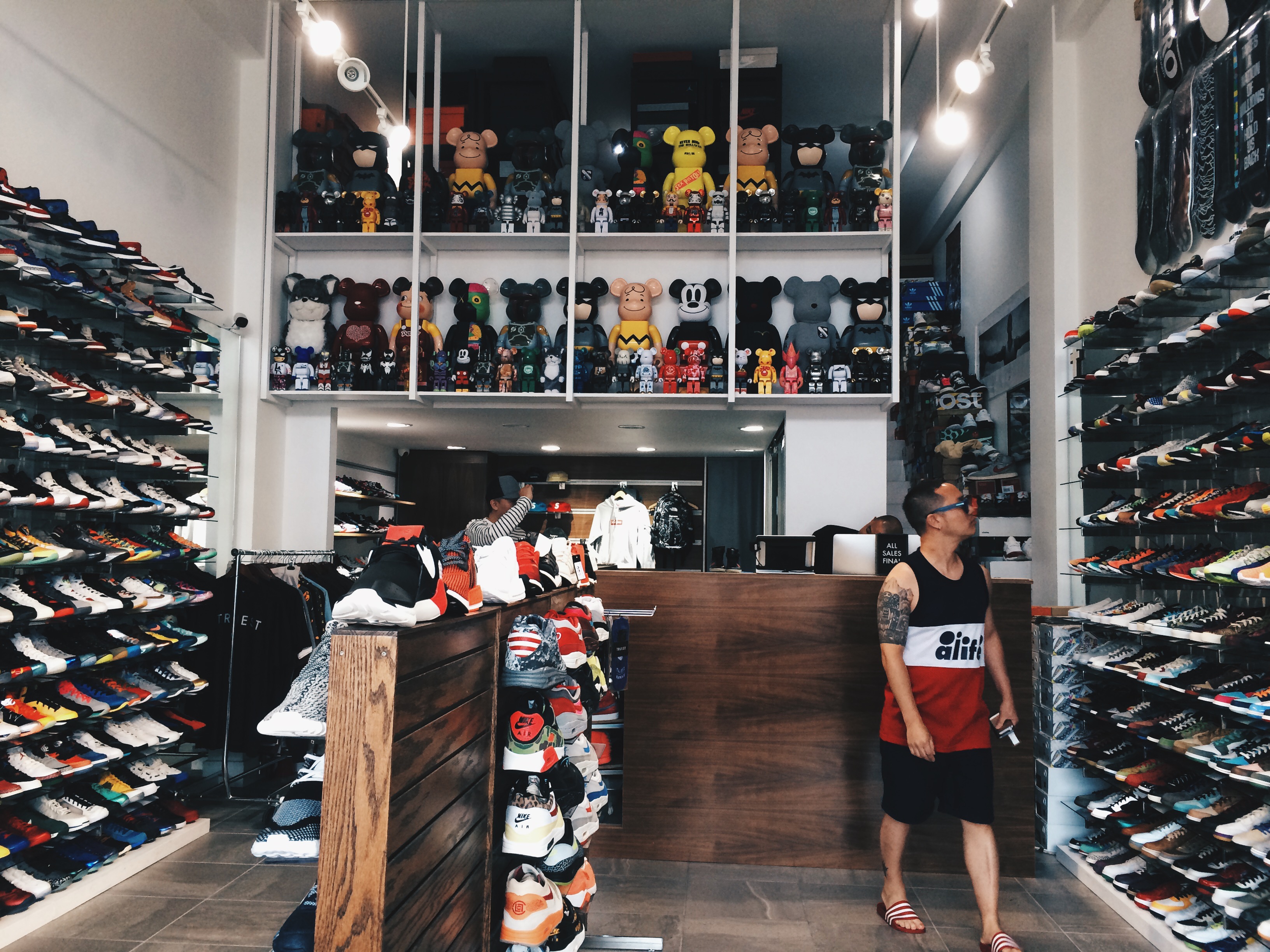 Inside of Truest as soon as you walk through door.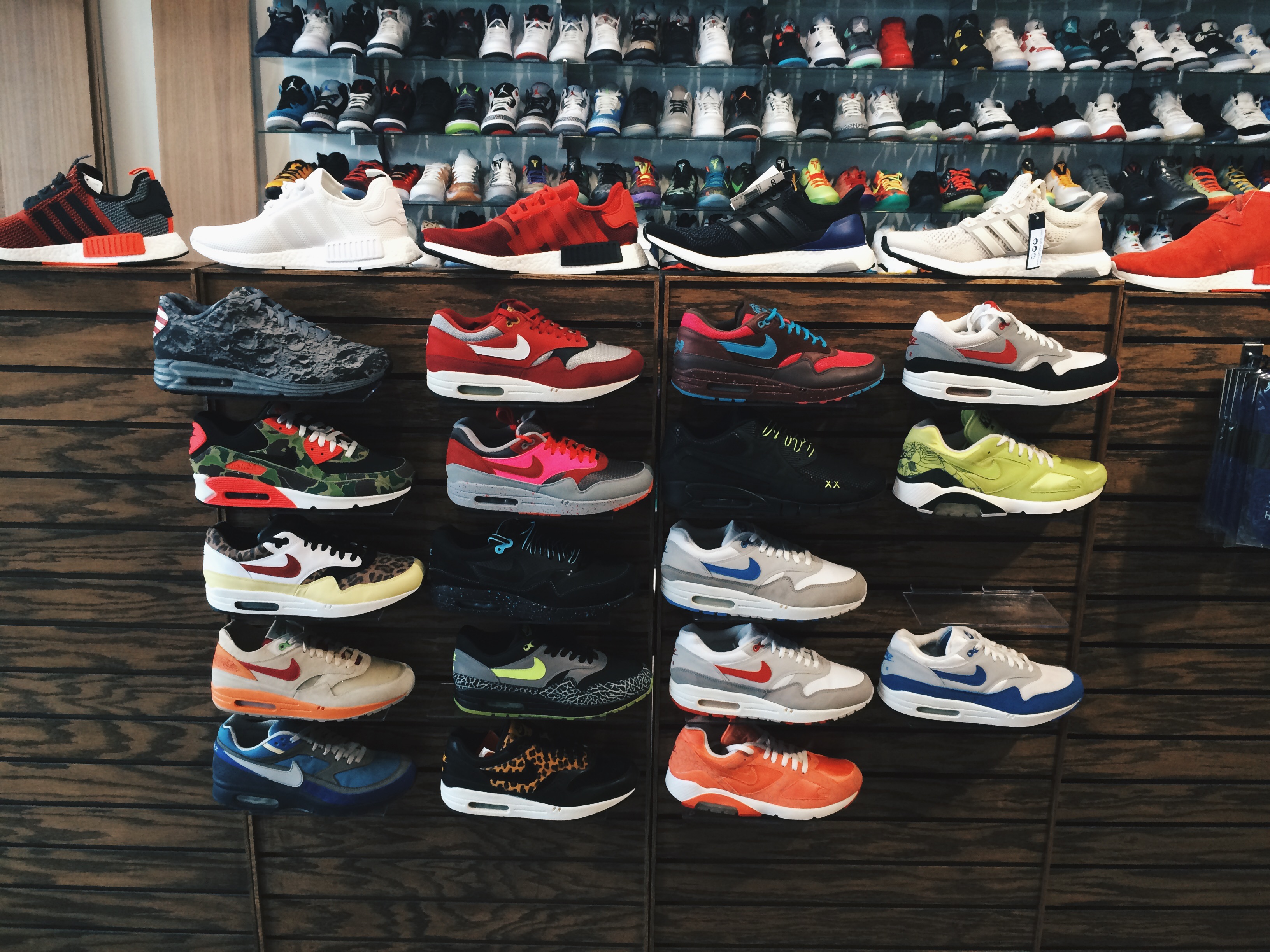 Inside of Truest, heat.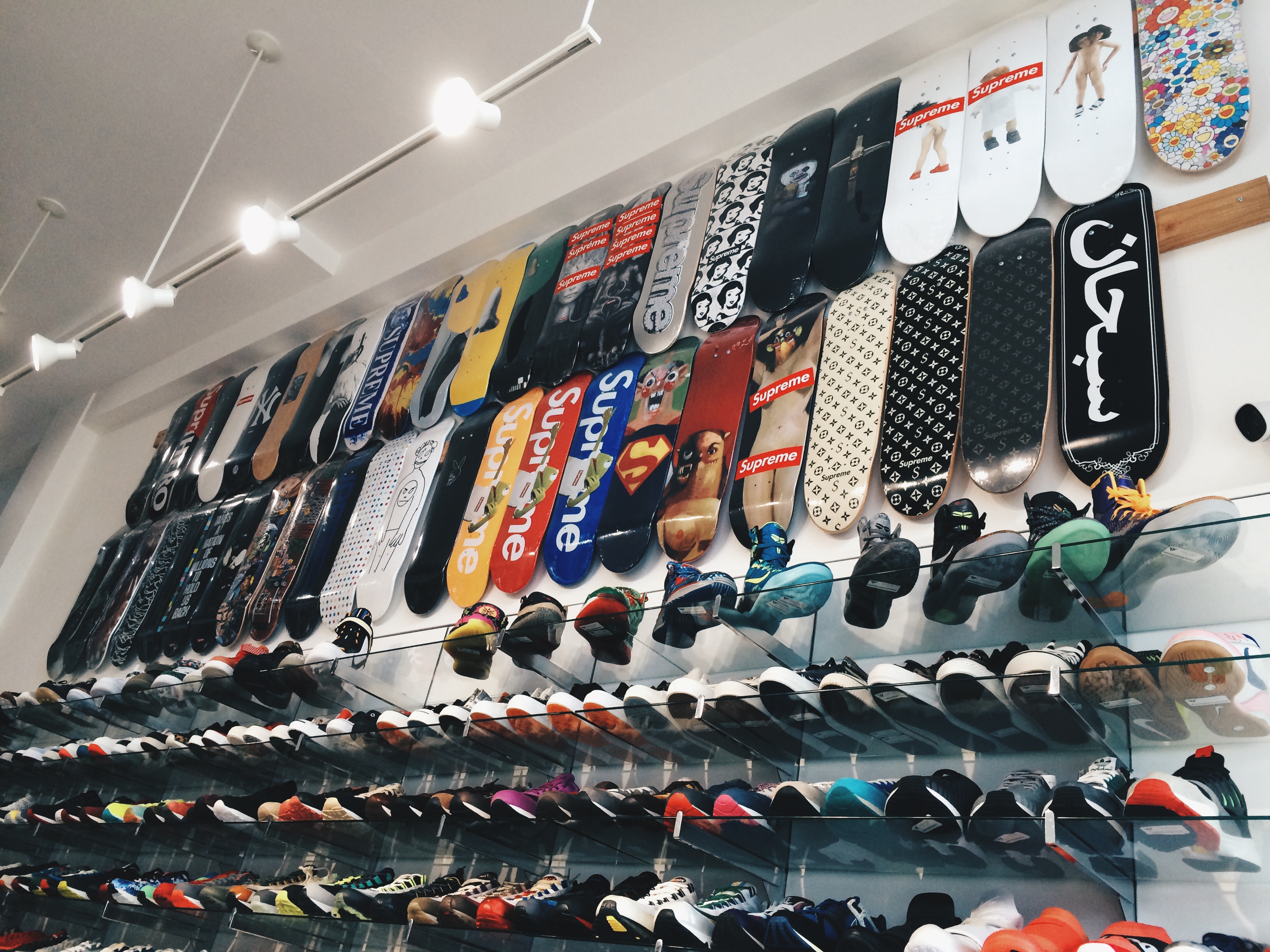 Inside of Truest right side wall, more heat.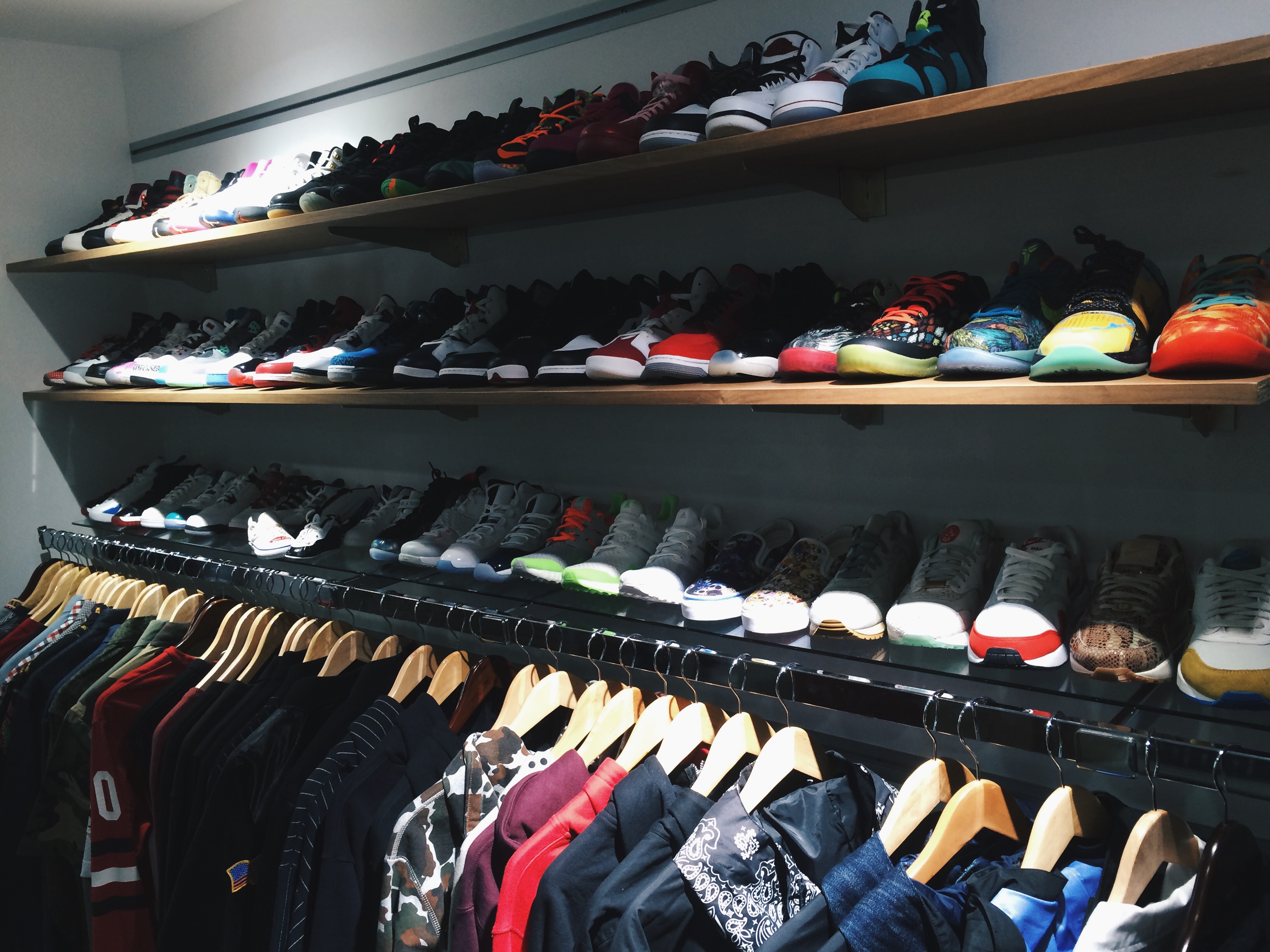 Inside of Truest, more heat.
Inside of Truest, back wall.  Even more heat, if you where an XL 3/4 of that rack was all you!  All rare bape and supreme.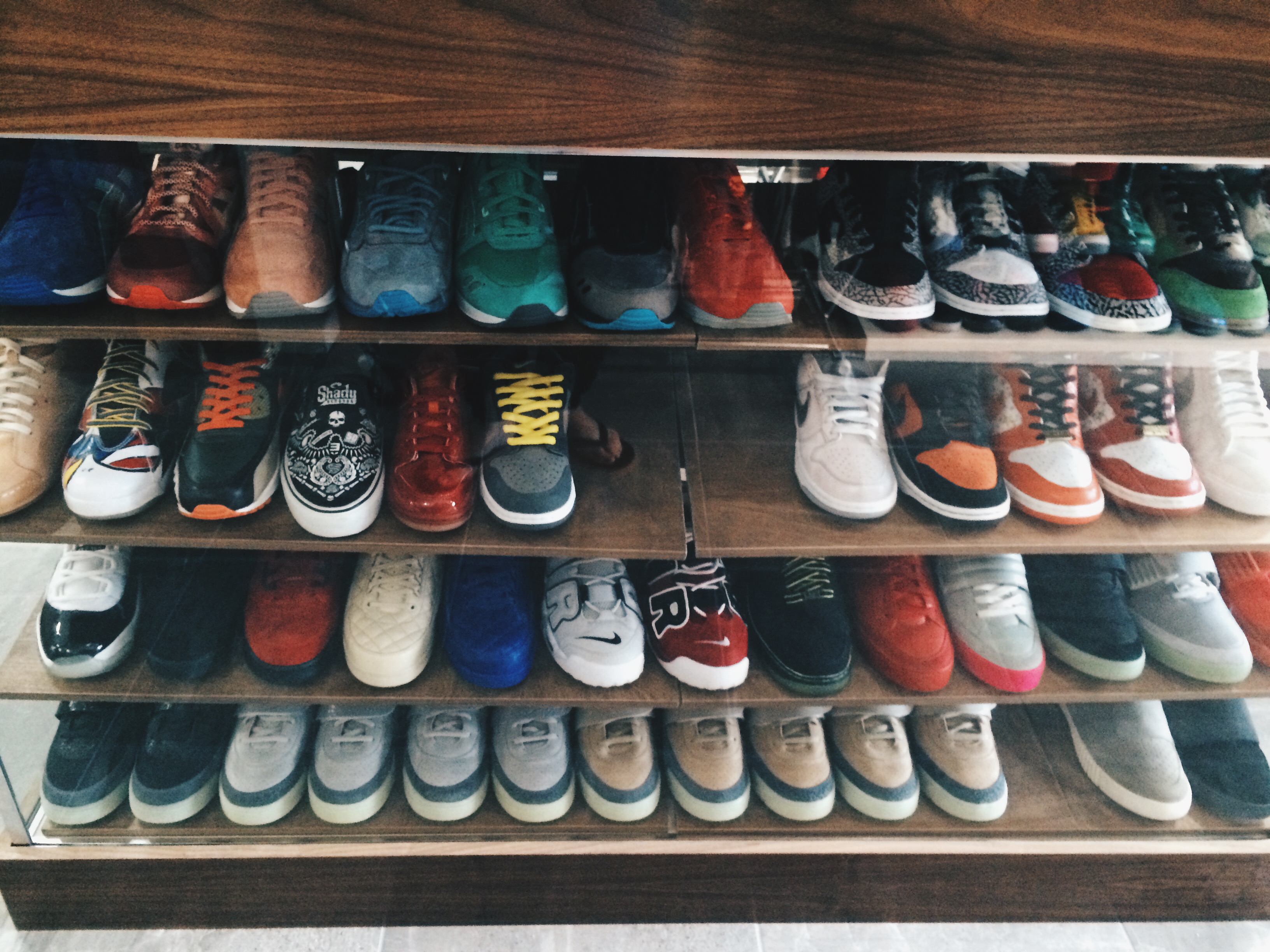 Inside of Truest, in front of counter.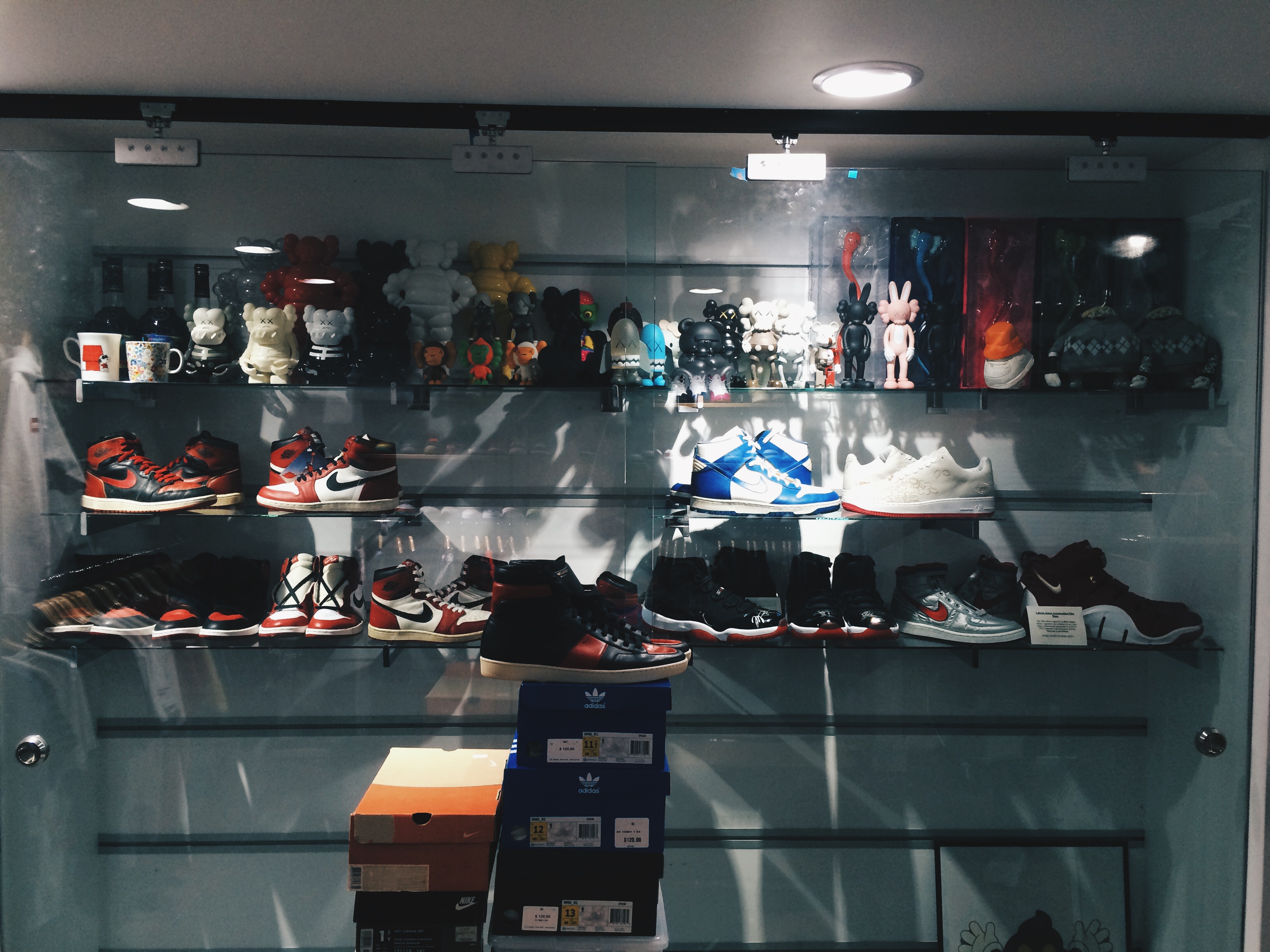 Inside of Truest, back right wall.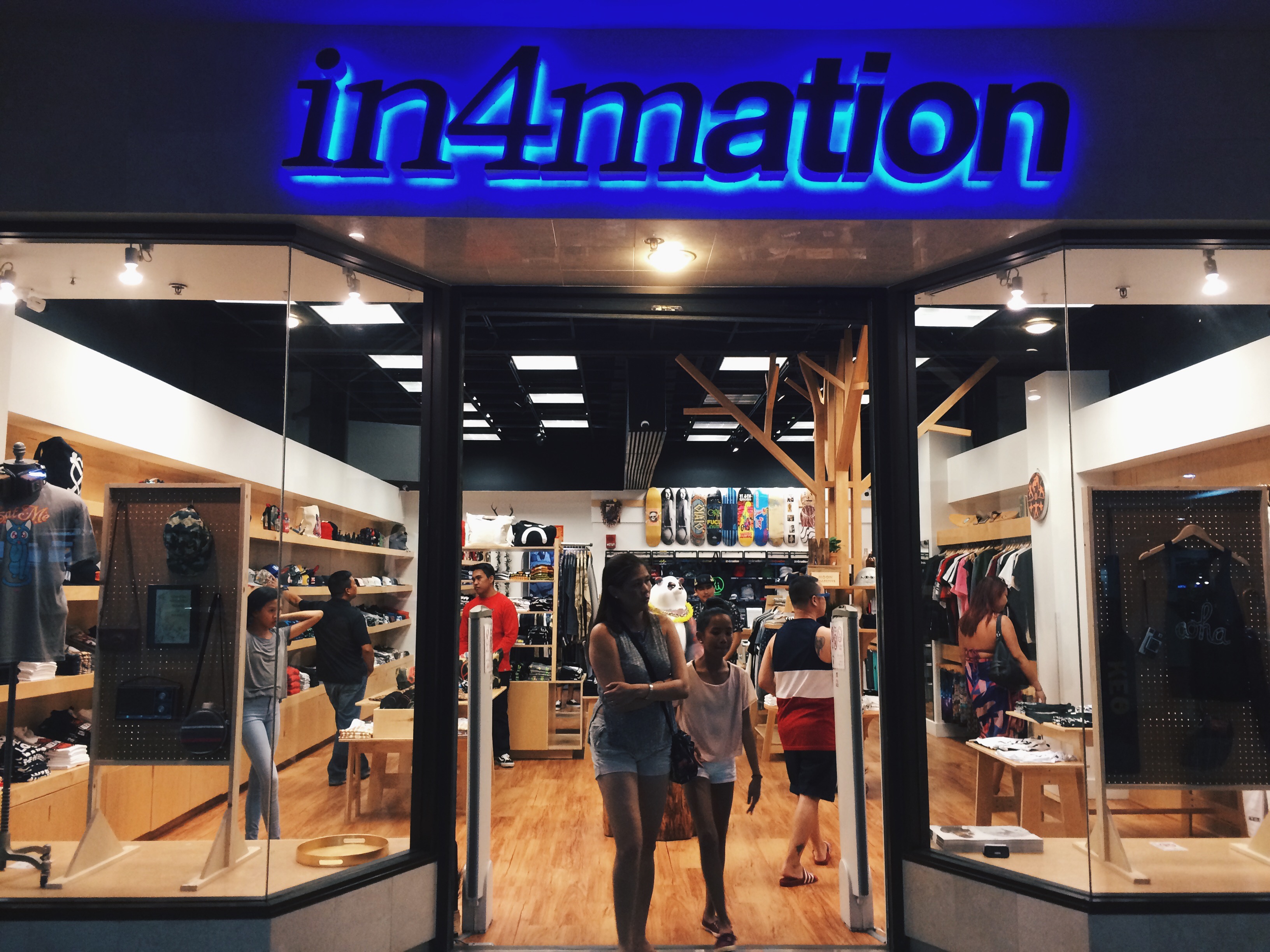 Last stop was In4mation, which was located in Honolulu's biggest mall, Ala Moana Center.  The mall was huge and outdoor.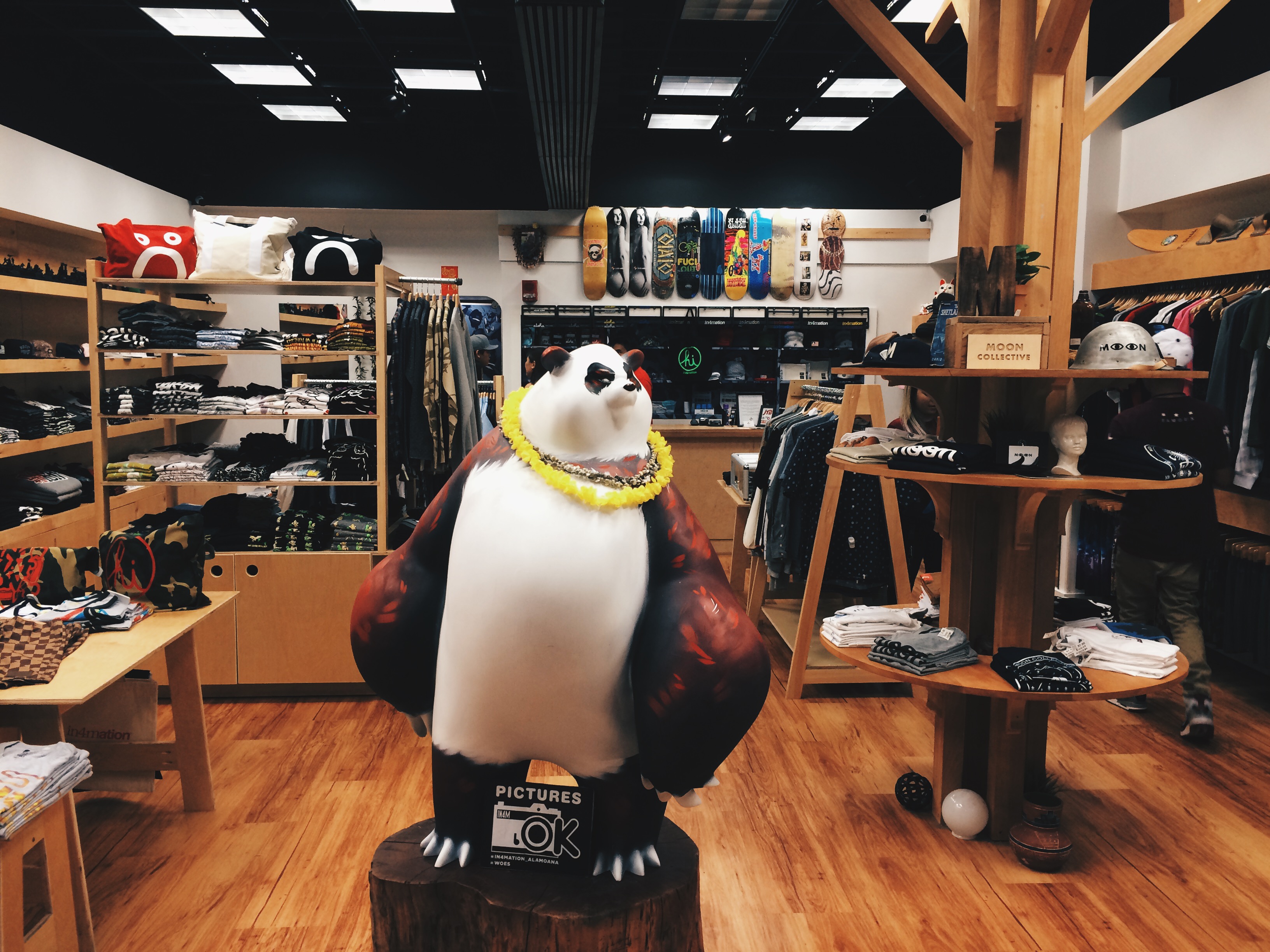 Inside of In4mation, it was decent.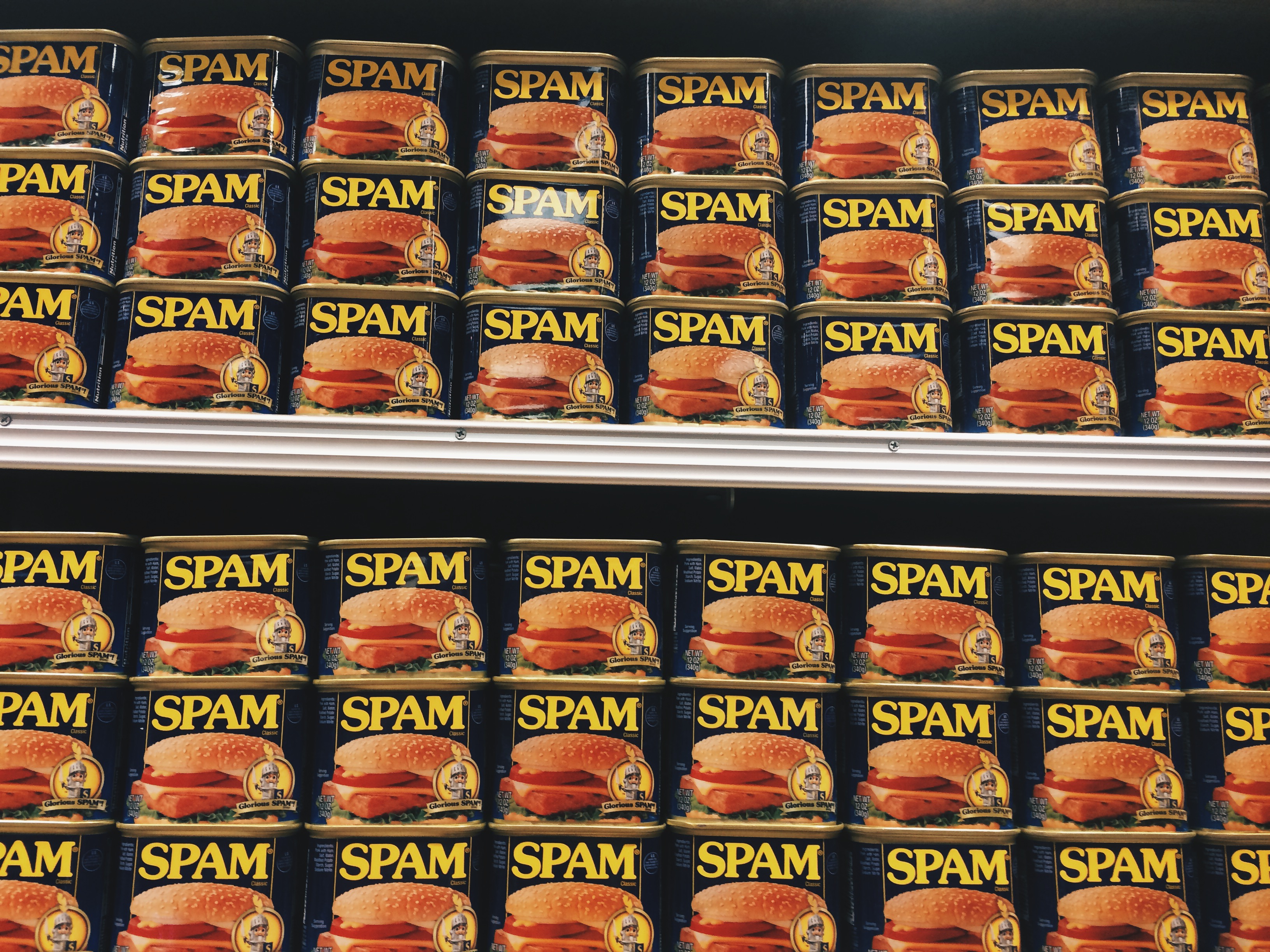 Spam is a think out in Hawaii there are more than 10 flavors of it. I unfortunately did not try the Spam, maybe next time.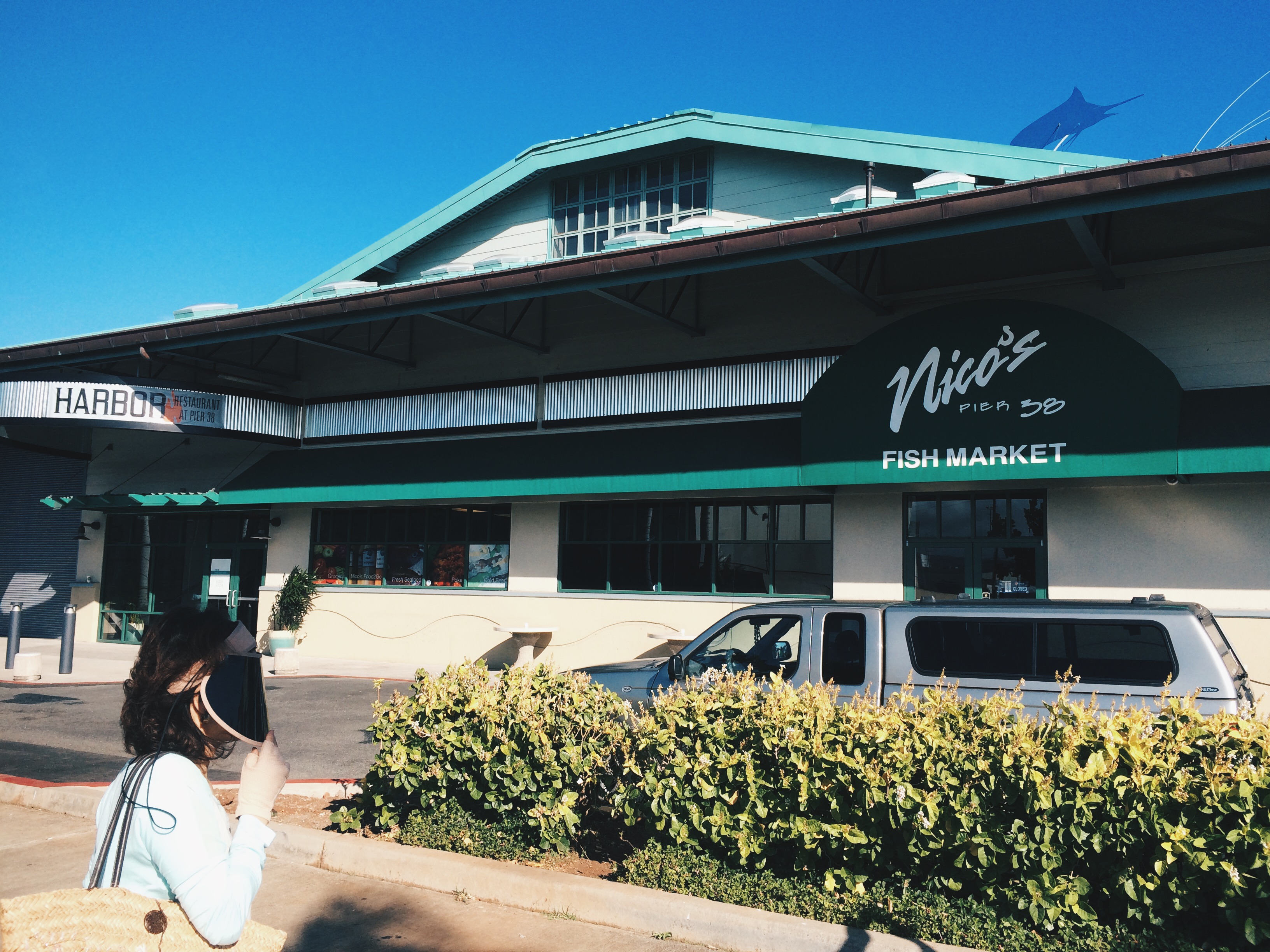 Nico's Fish Market known for its amazing fresh fish and is located on a dock.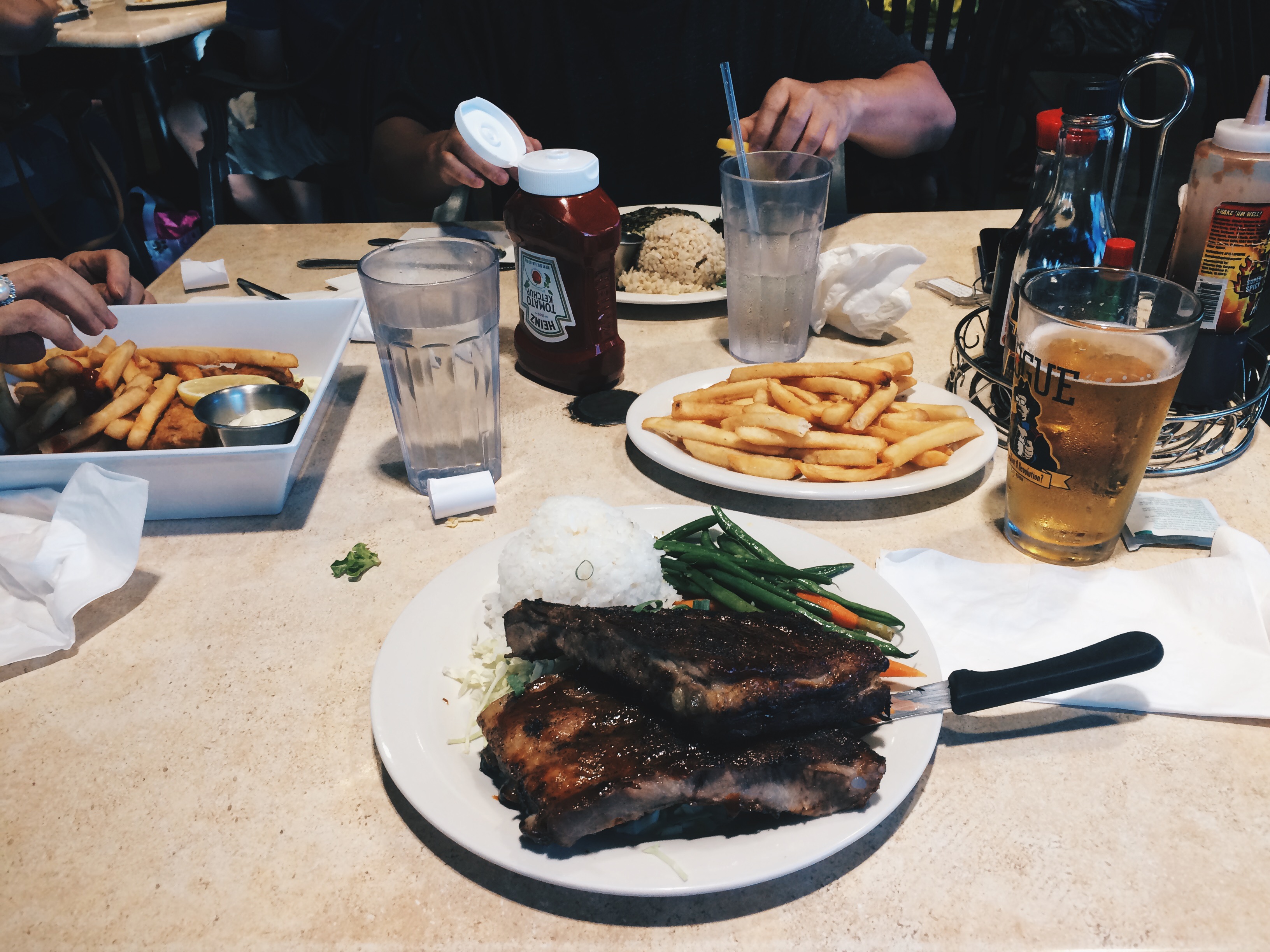 I should have gotten the fish but instead I tried the ribs.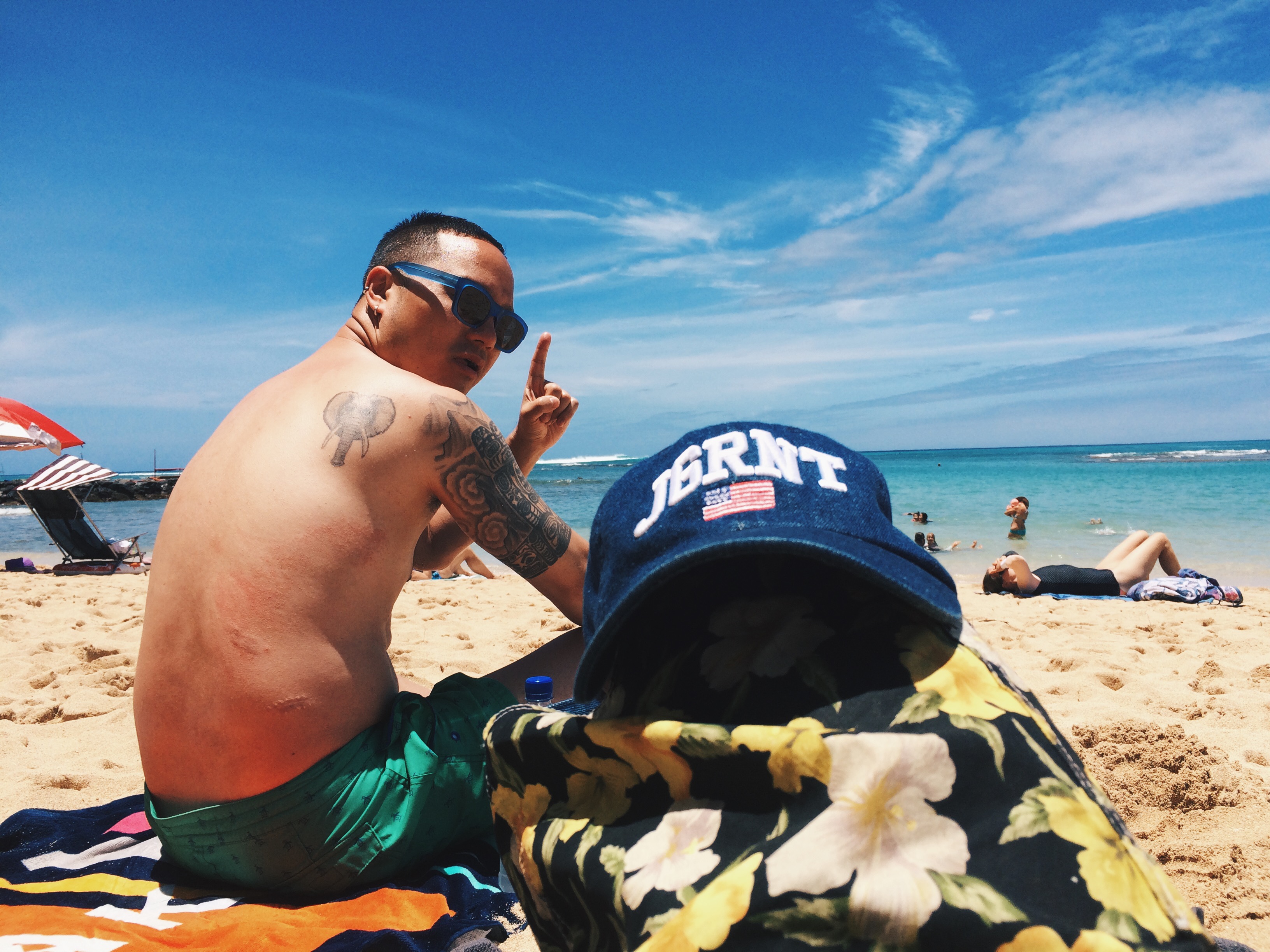 Cooling on the beach.  This was literally outside of the condo, located on Kalakaua Ave.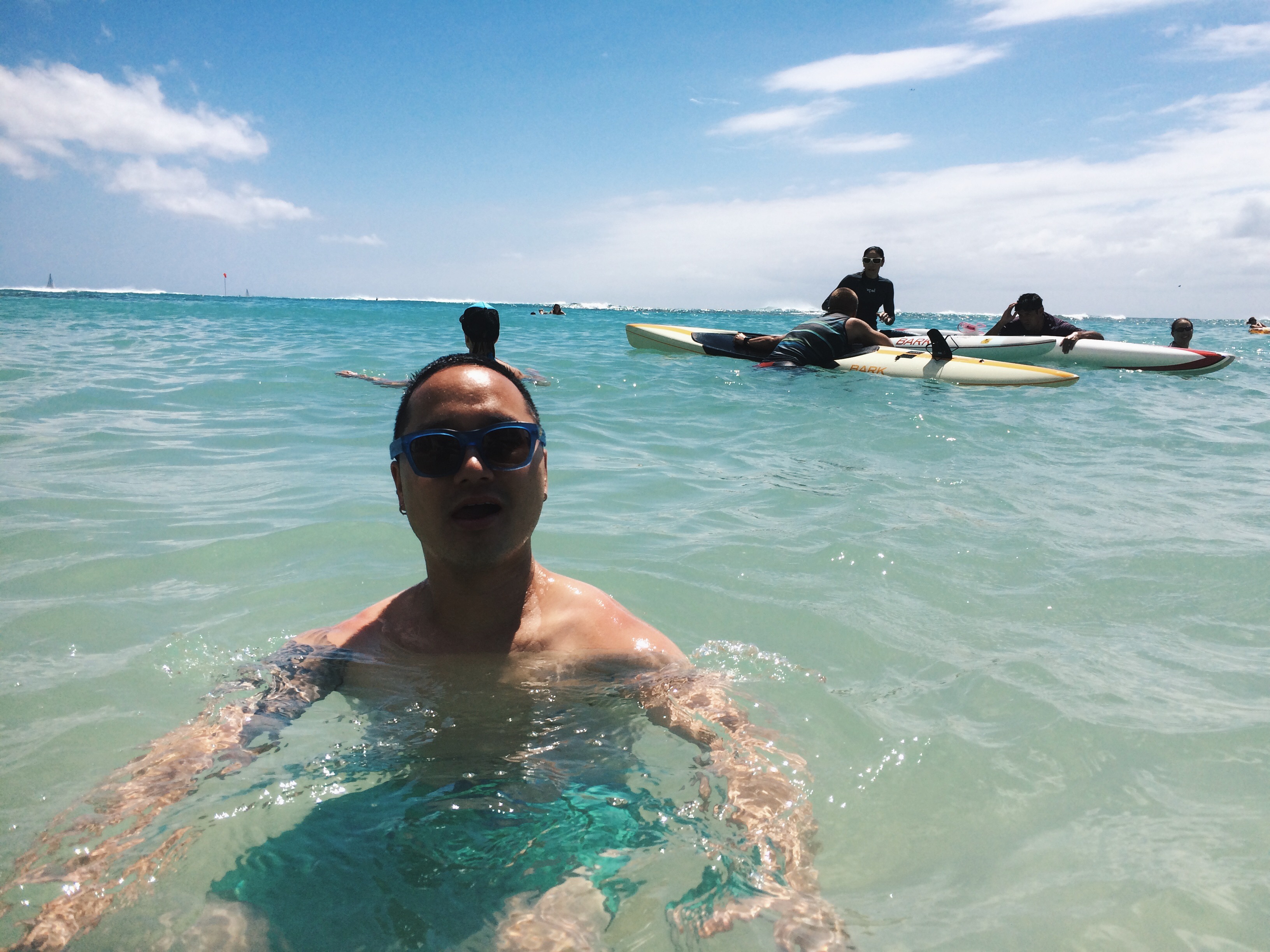 Swimming in the ocean with Young Jules.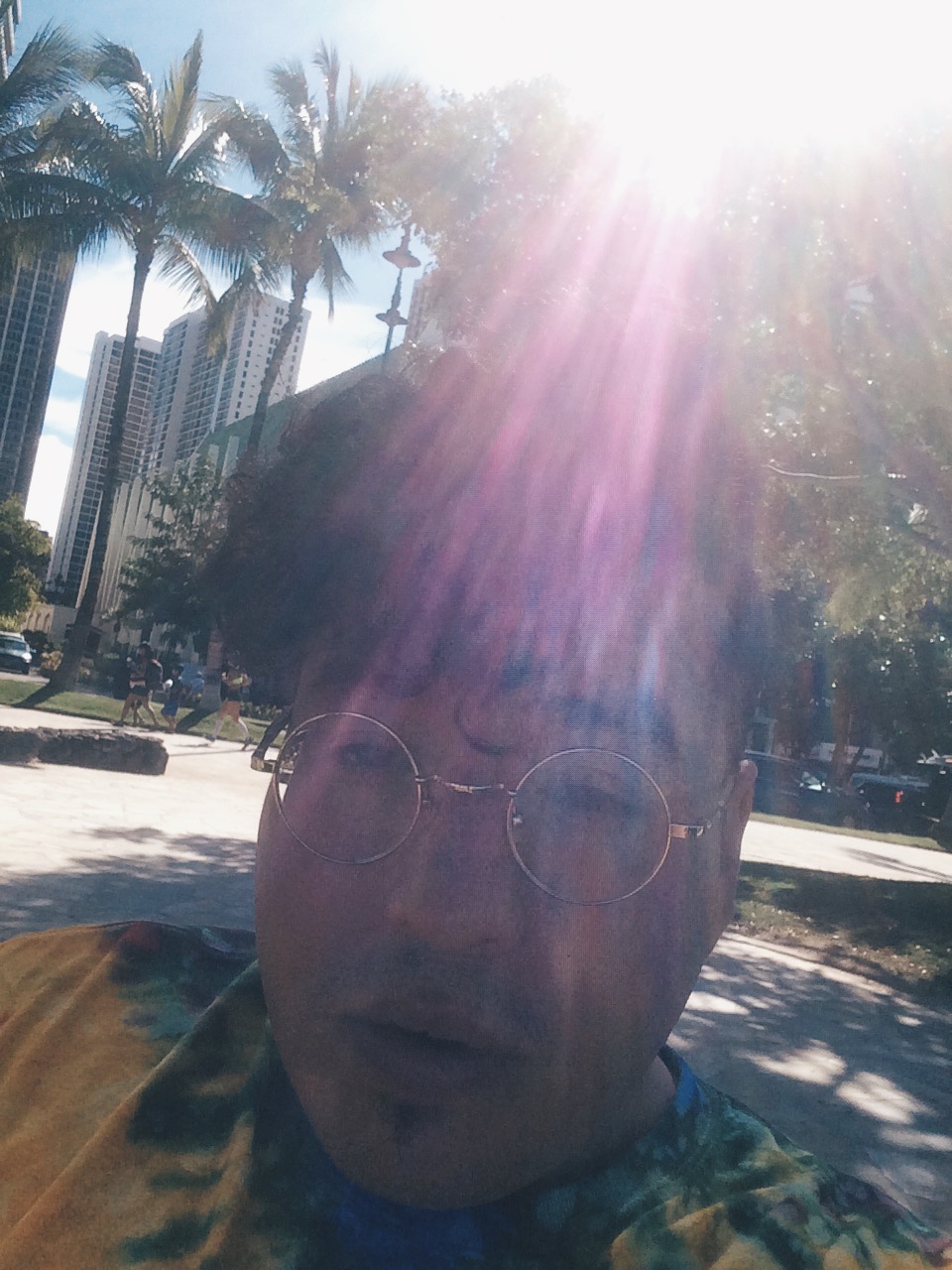 Island vibes, stoned and exploring.
One of the many look out points that extend toward the ocean.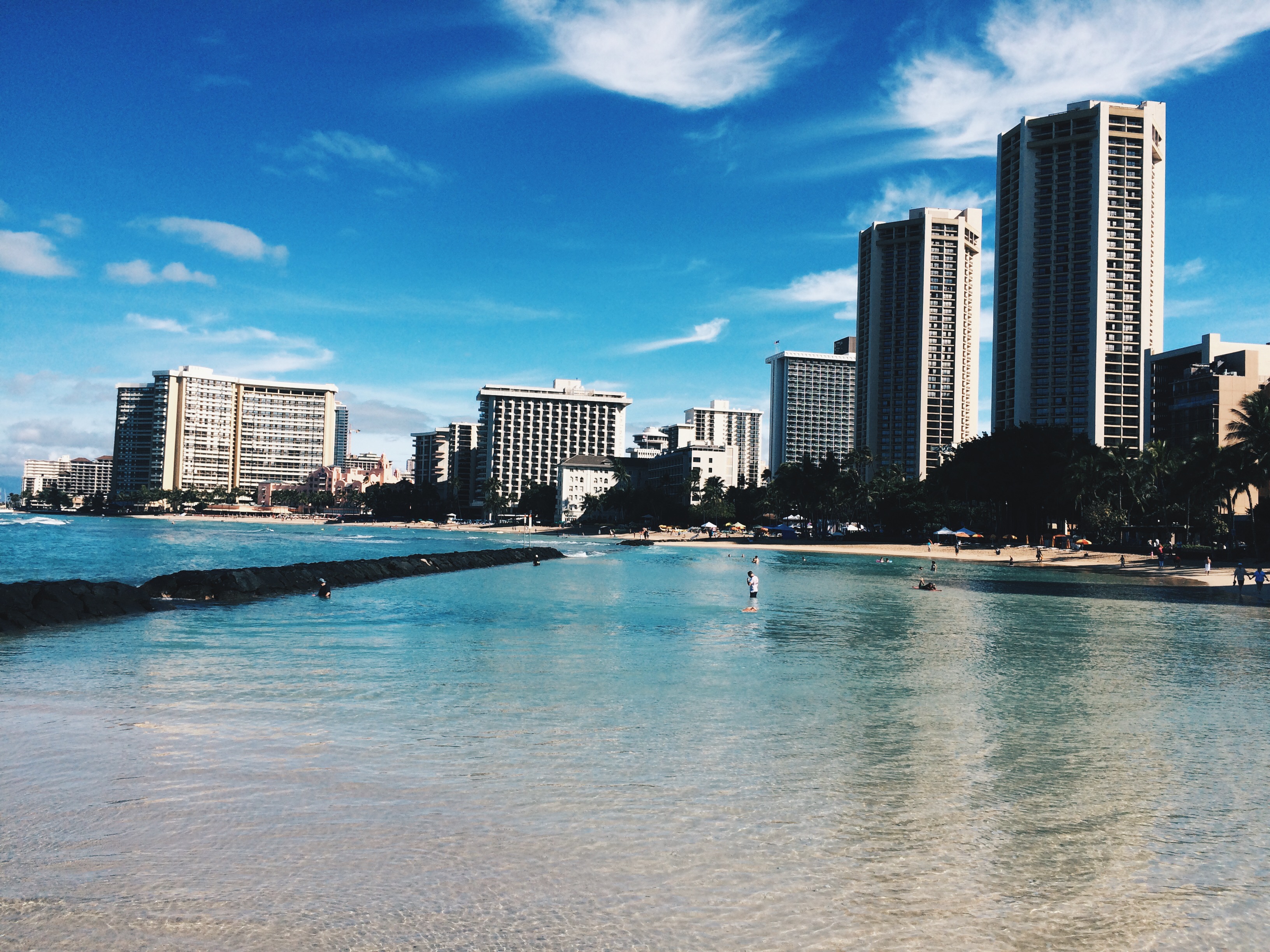 A small section of Waikiki beach the small wall is there to keep the waves out, so its always calm.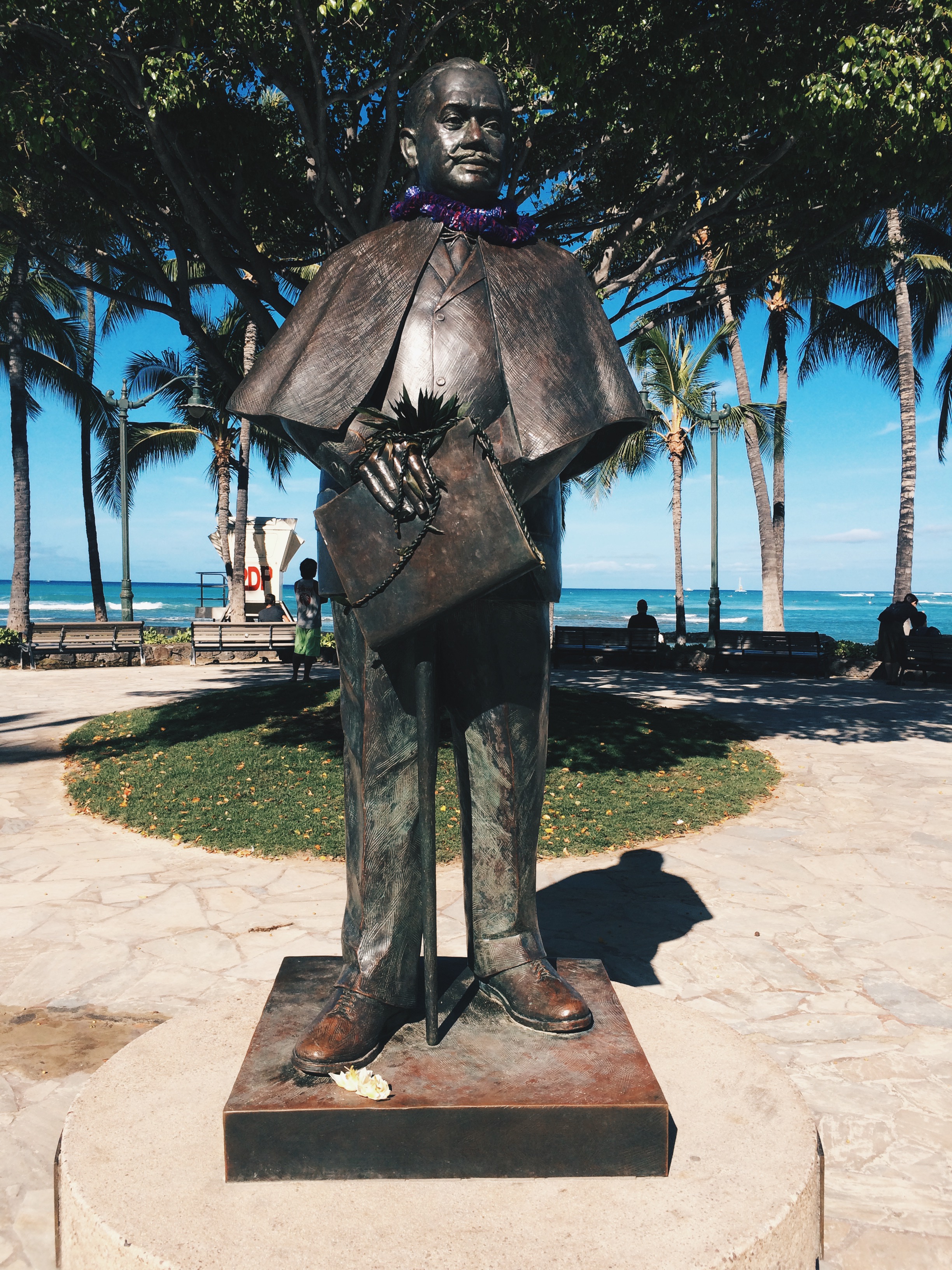 Some famous Hawaiian dudes statue located on the main strip of Waikiki beach.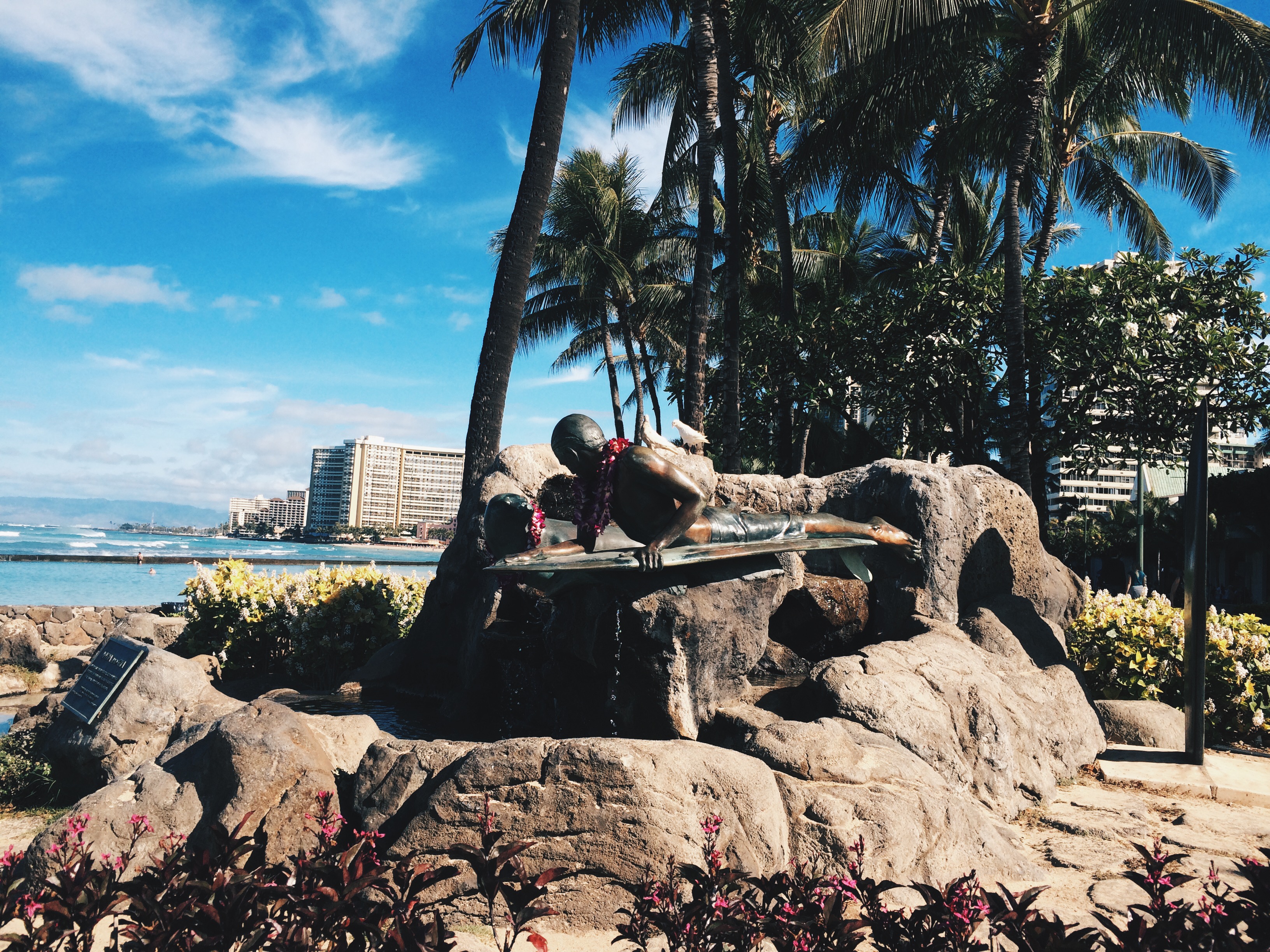 Views Waikiki beach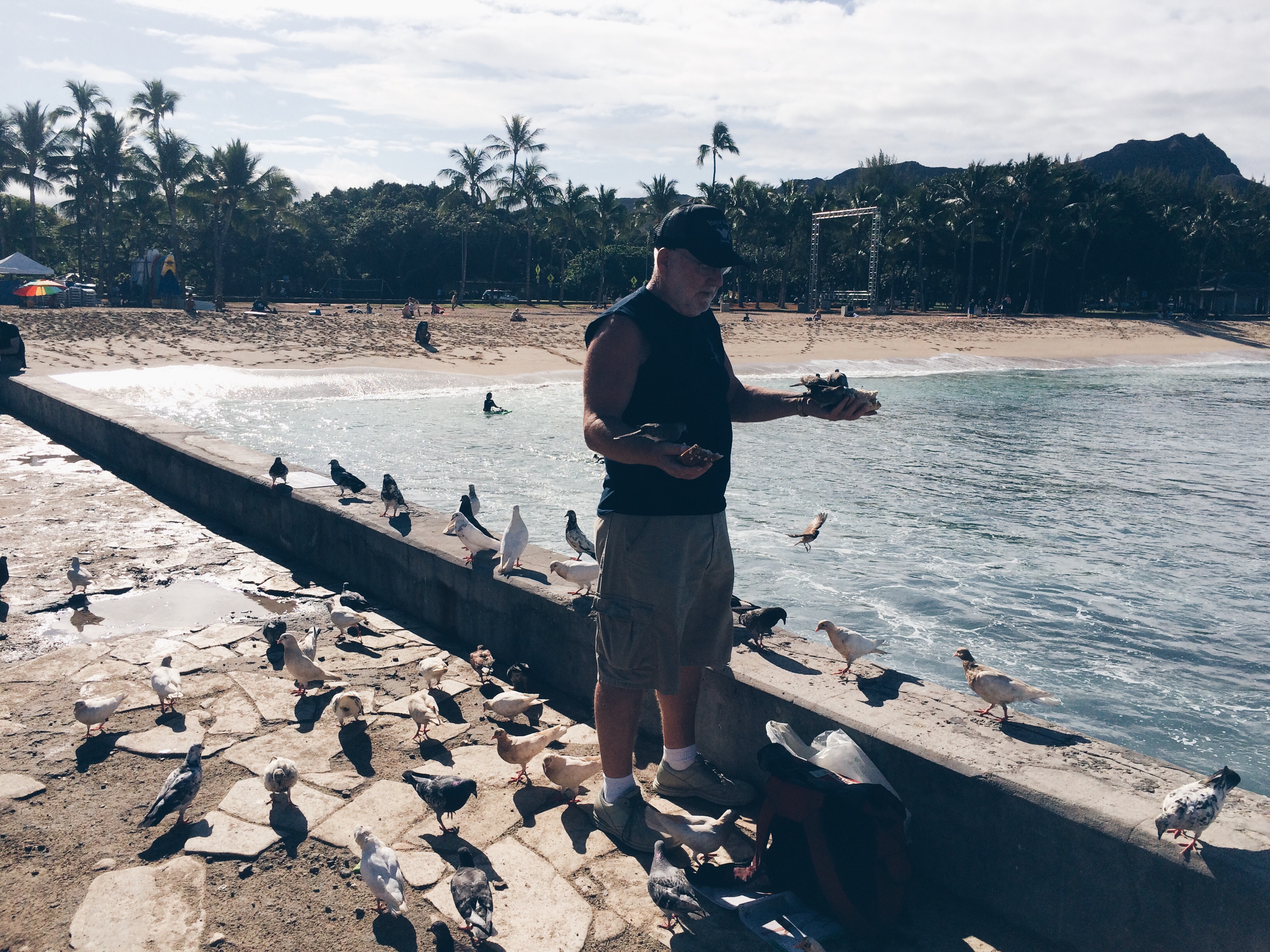 Birdman, no Cash Money.  This dude just stood while the pigeons fed.  Them birds need to put some respek on him!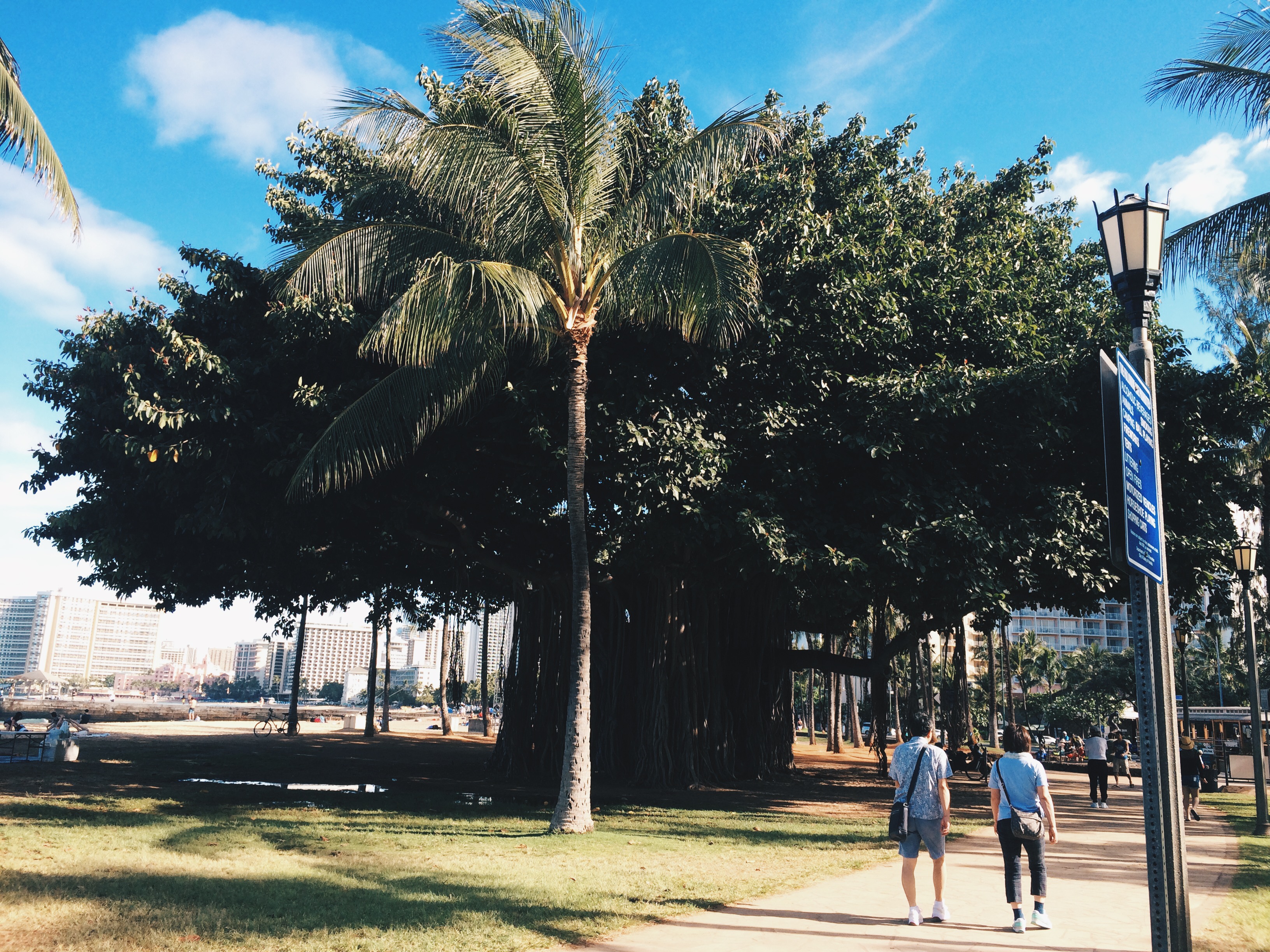 Views on Waikiki Beach, this was walking toward all the shops and hotels on the main strip.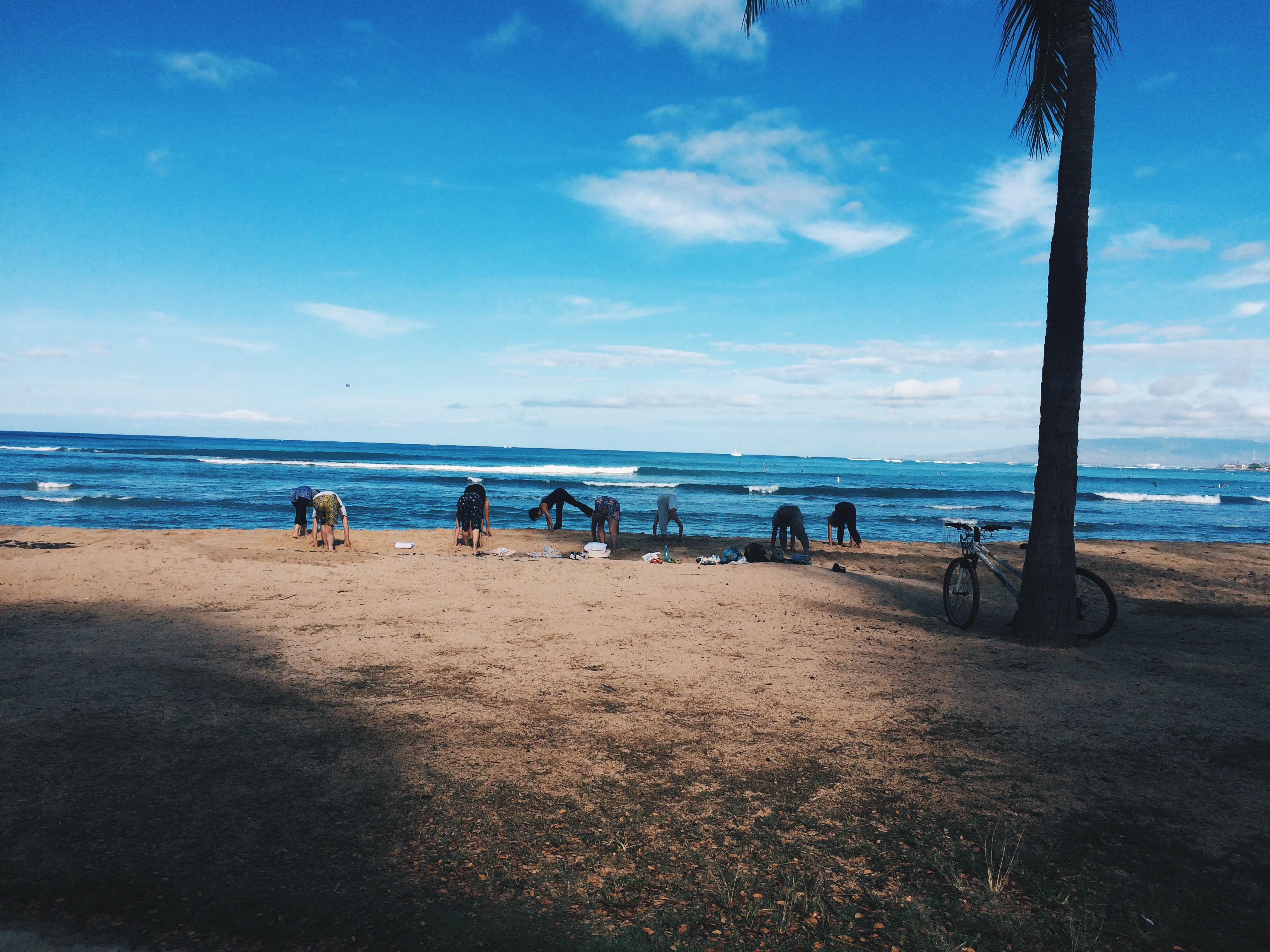 Morning Yoga on the beach is probably a daily thing here.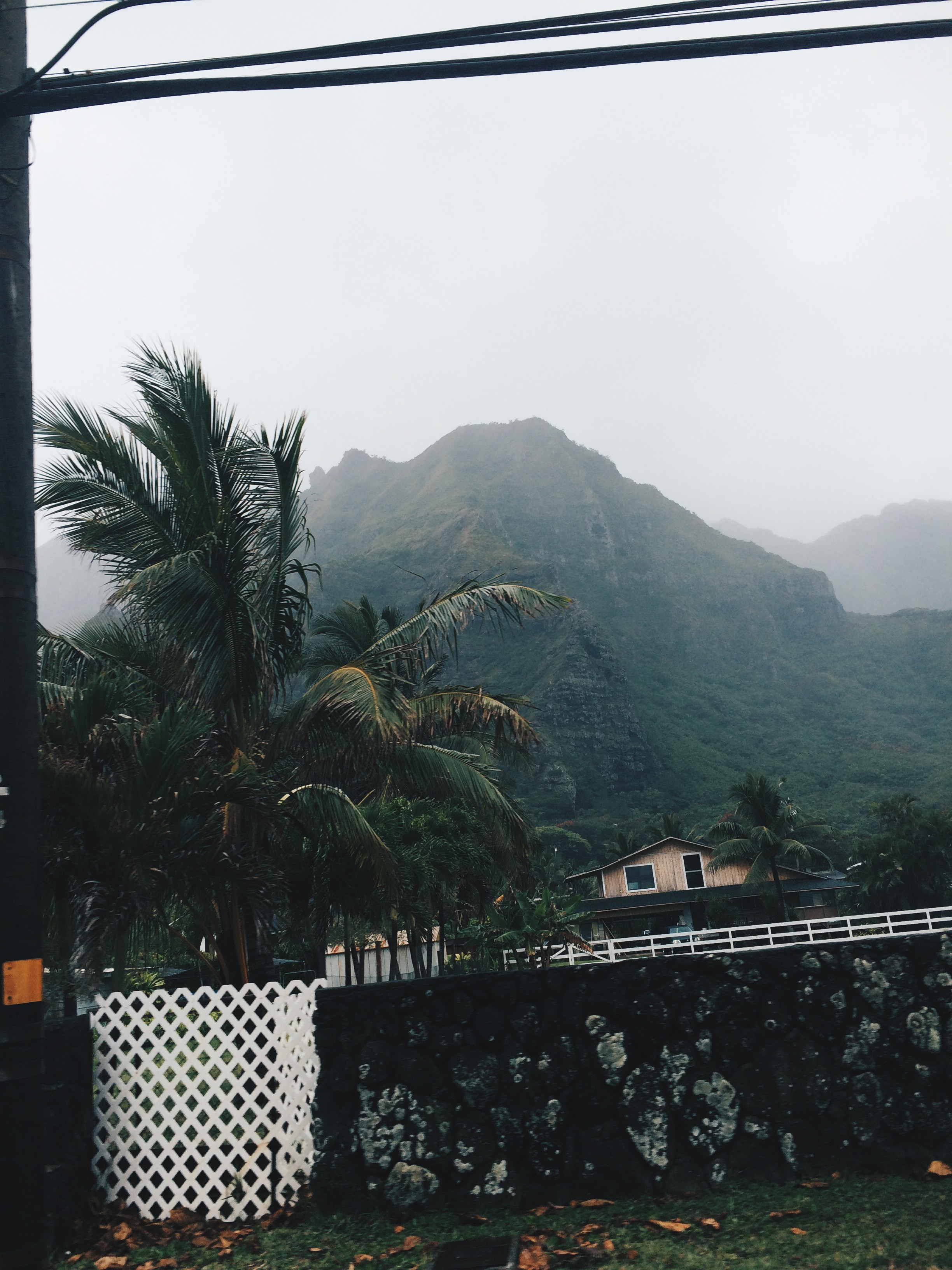 Views North Shore, they filmed Jurassic Park in those Mountains.
Momma Julian, me and Young Jules.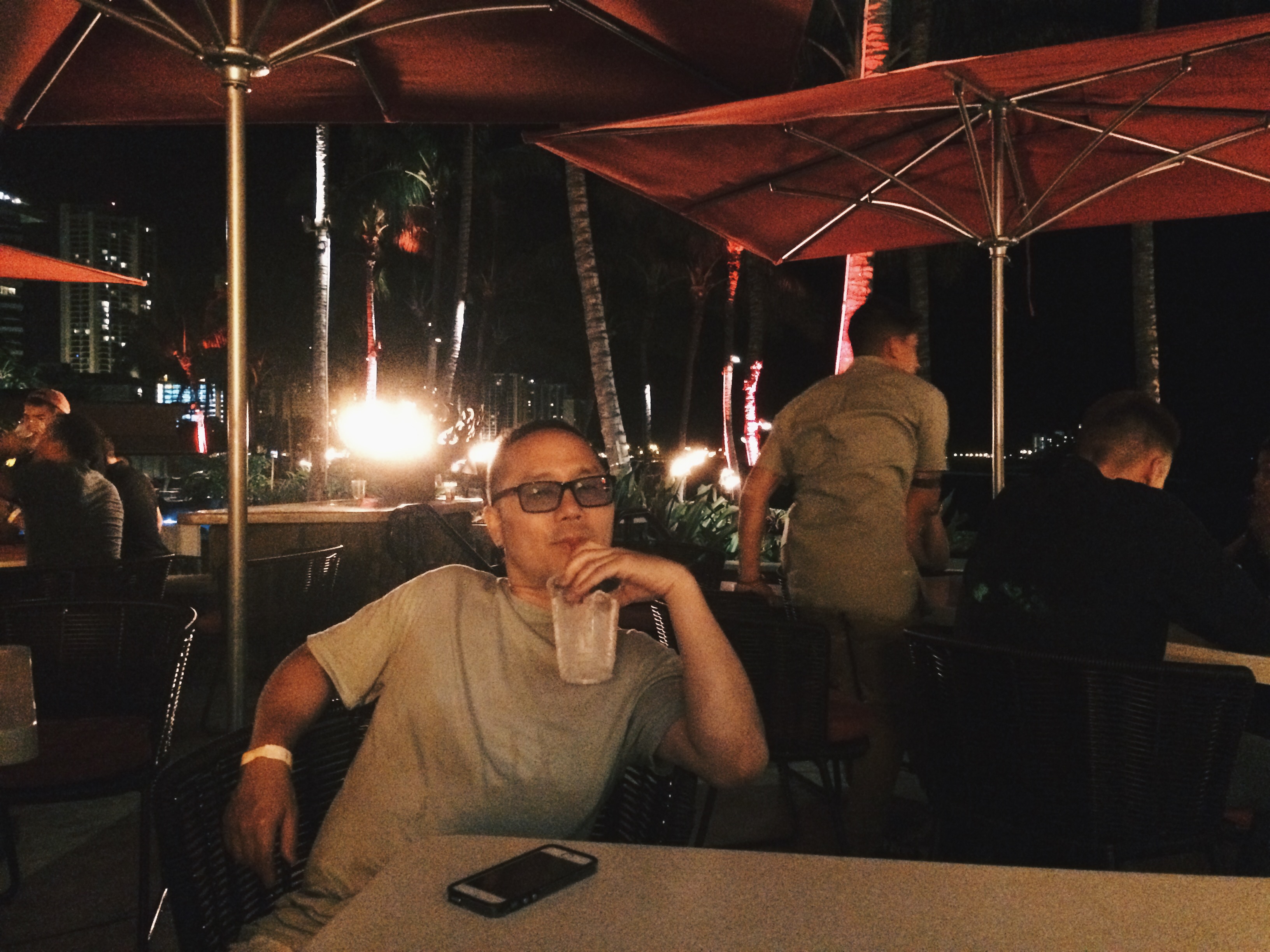 Young Julian booling at Wild Fire in the Sheraton Hotel.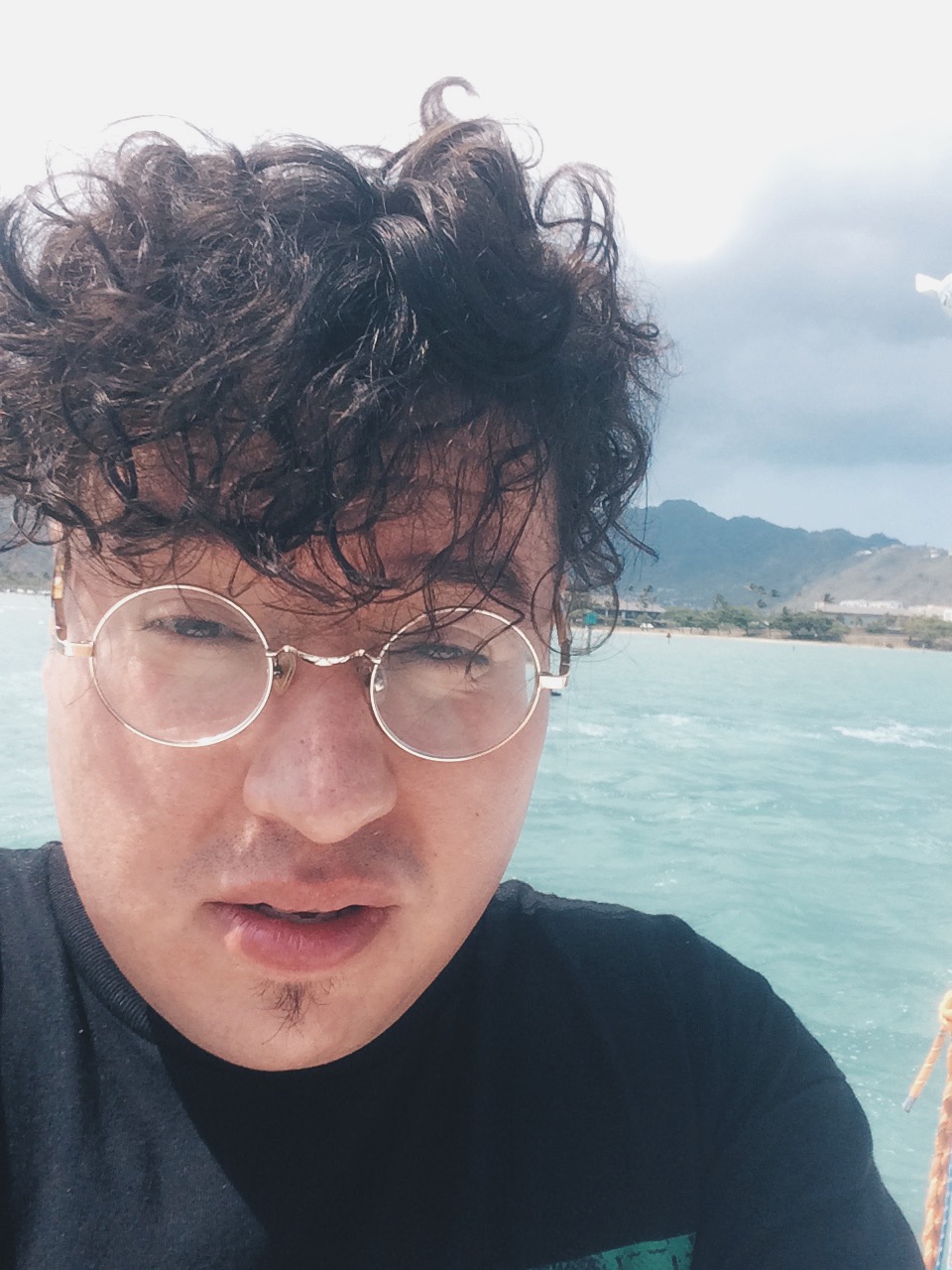 This was taken after parasailing, still a lil stoned.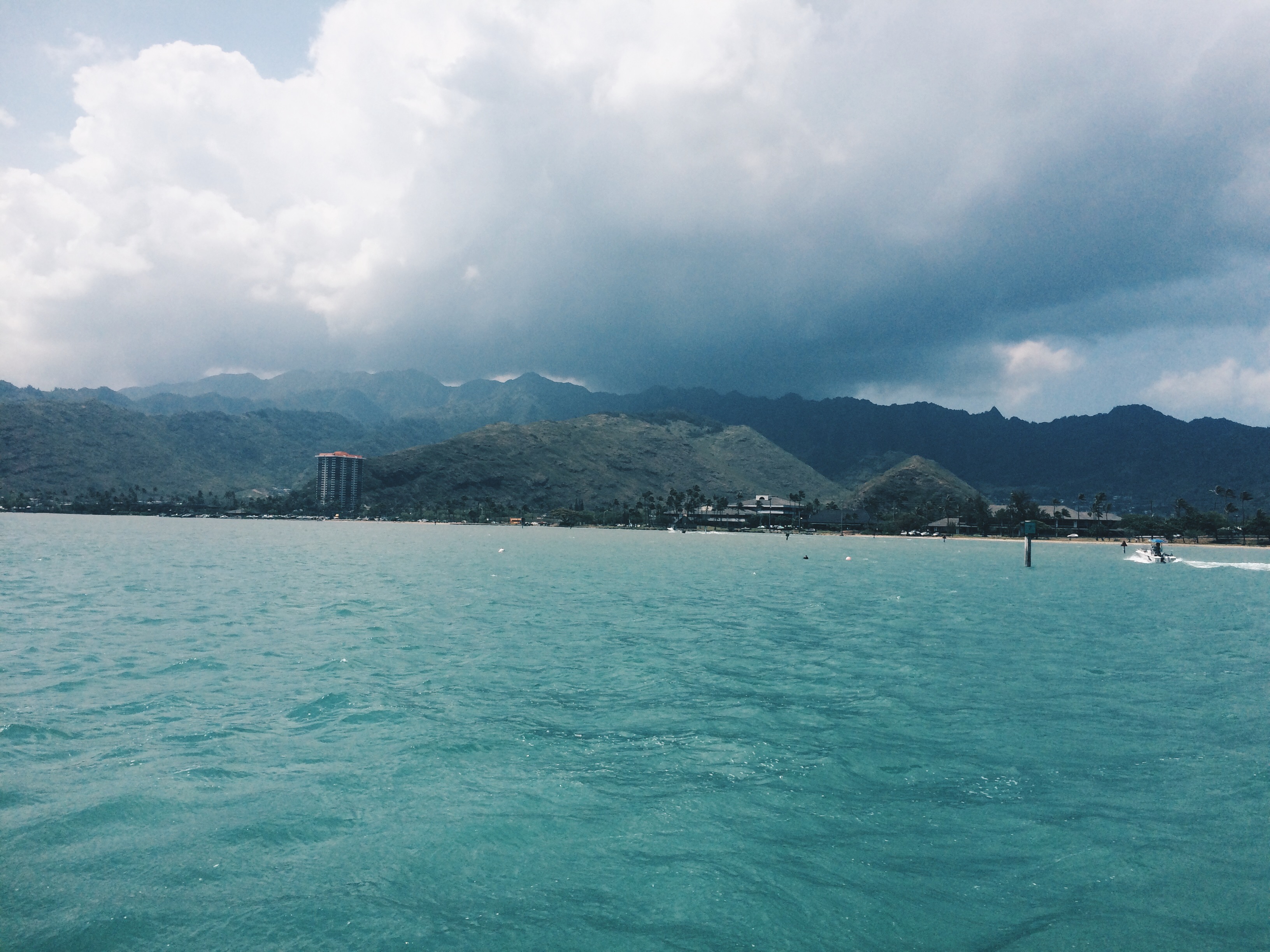 Views from the boat on way to para sailing.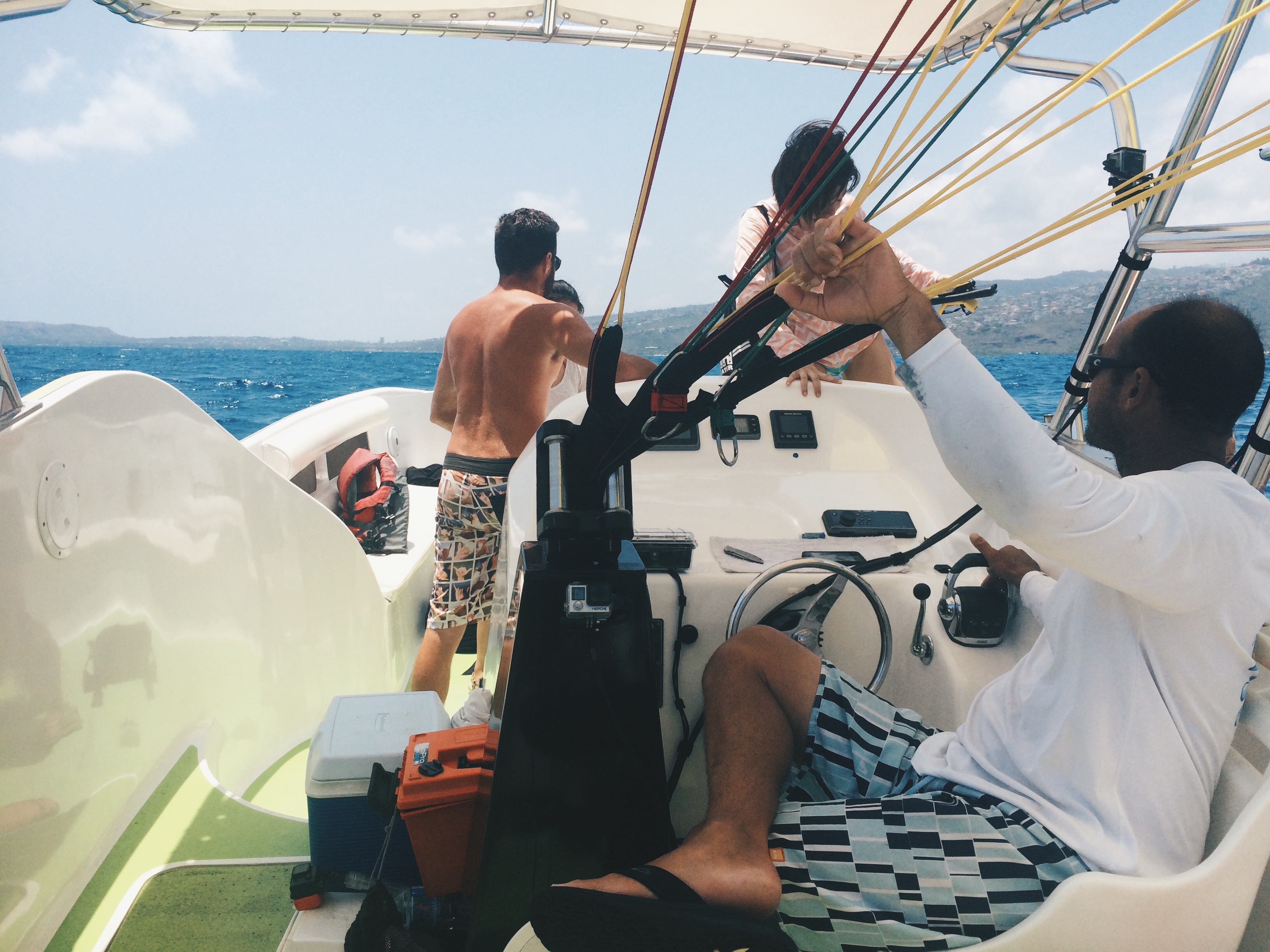 This was our para sailing crew, good people.  They all spoke Japanese, lots of Japanese tourists.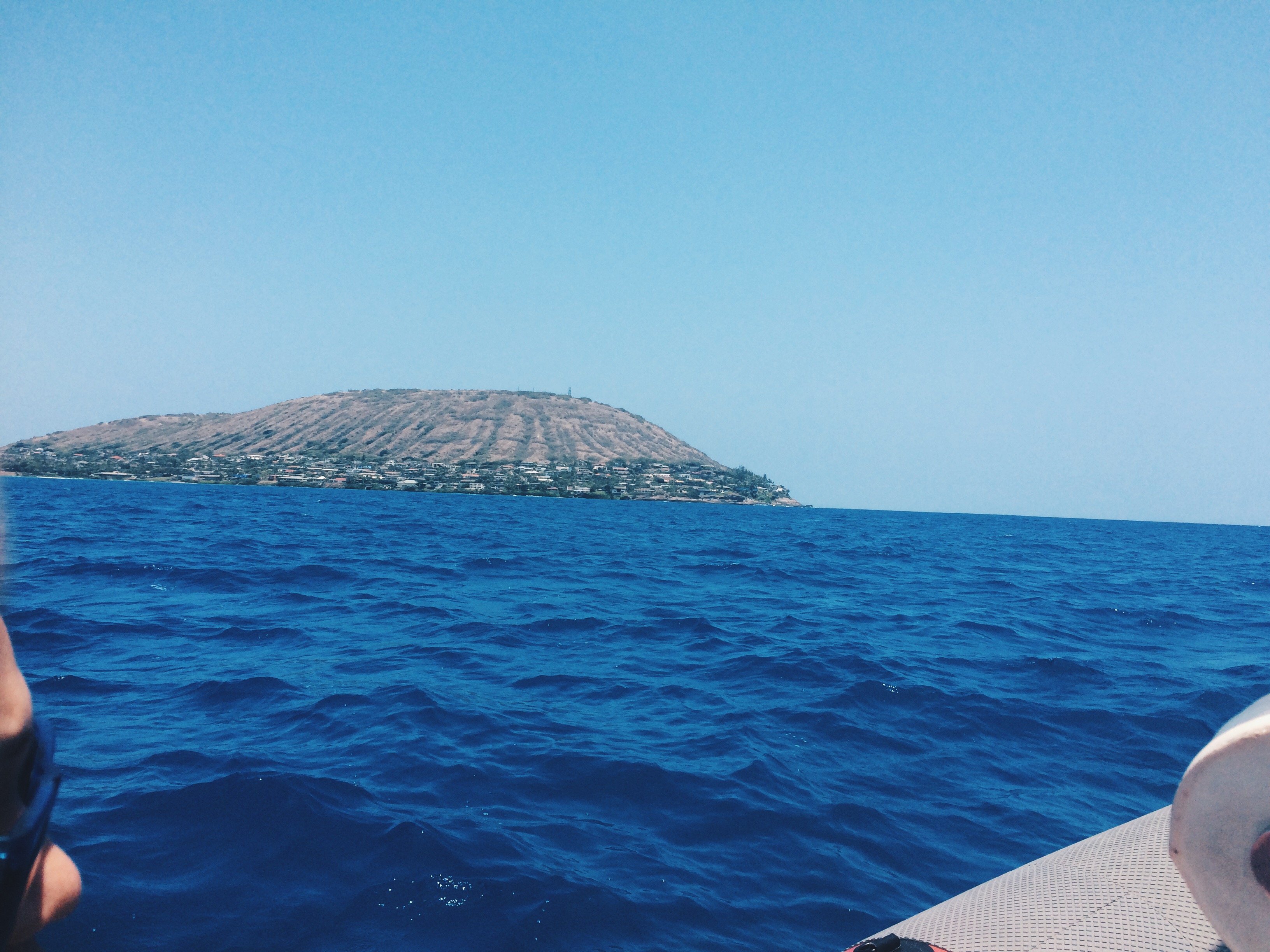 Views from para sailing boat.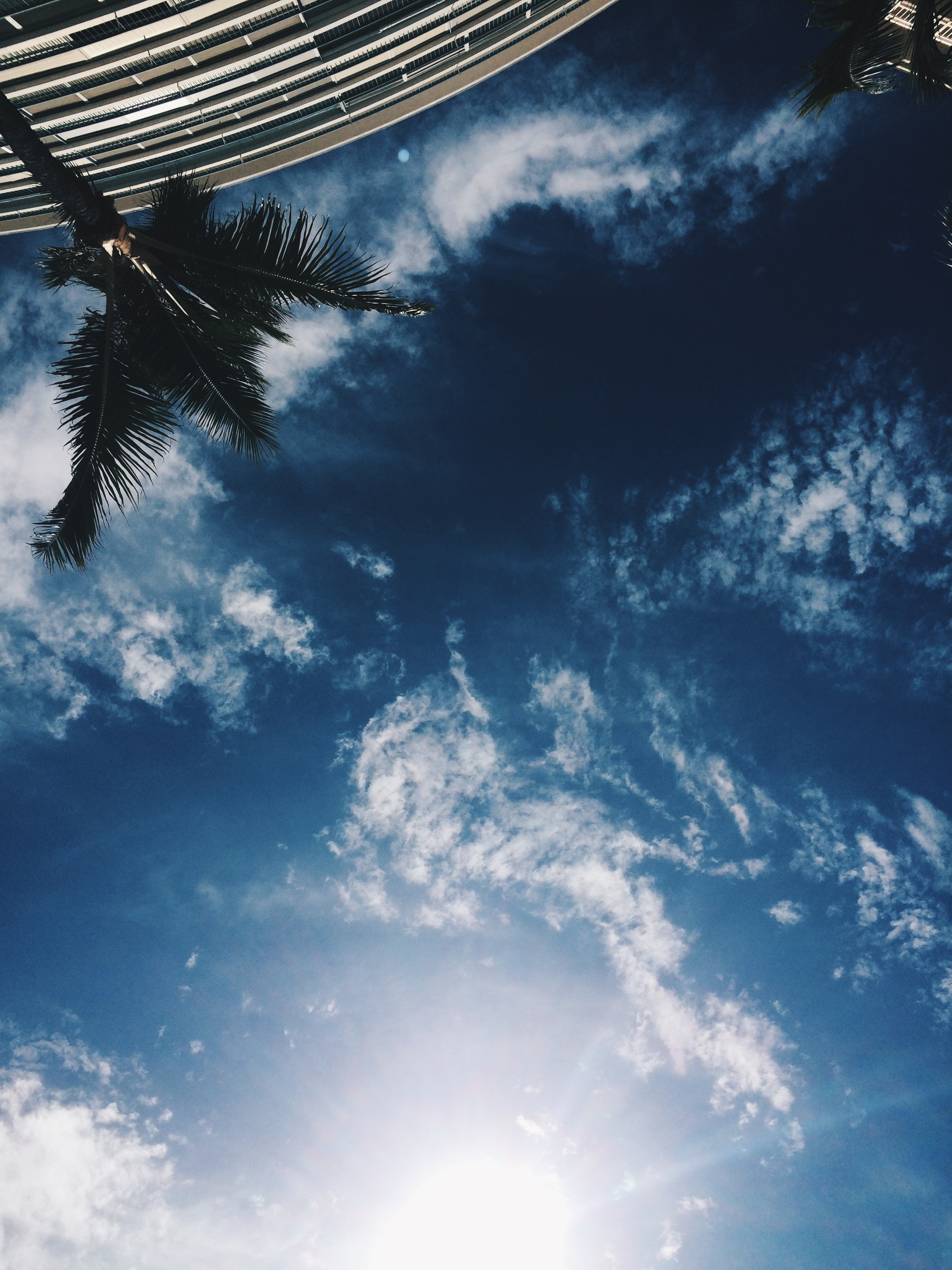 The weather is so amazing in Hawaii.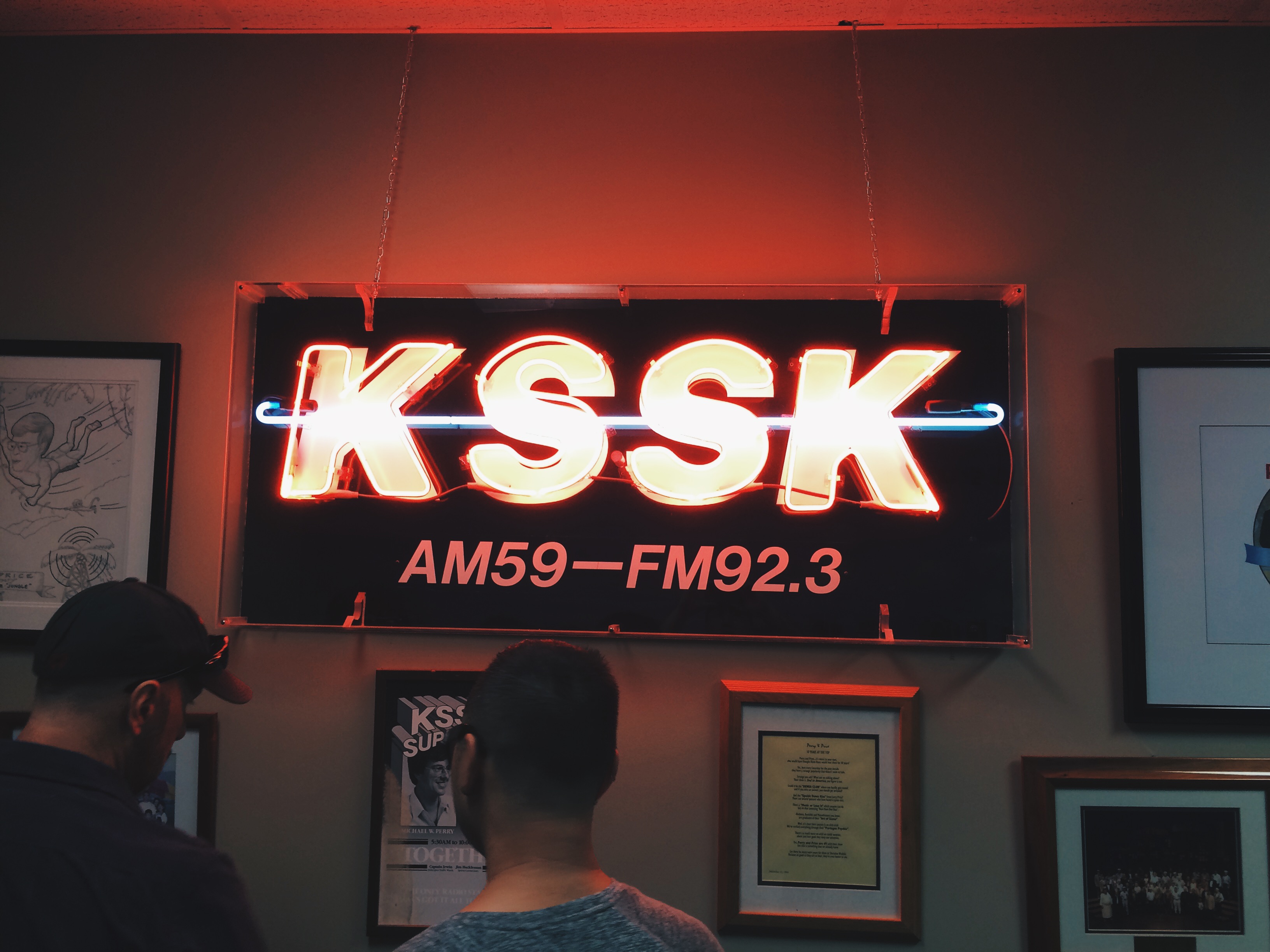 We took a tour of the I Heart Radio offices in Honolulu.  Thank you Jaimi for the hospitality.
Views all blue everythang.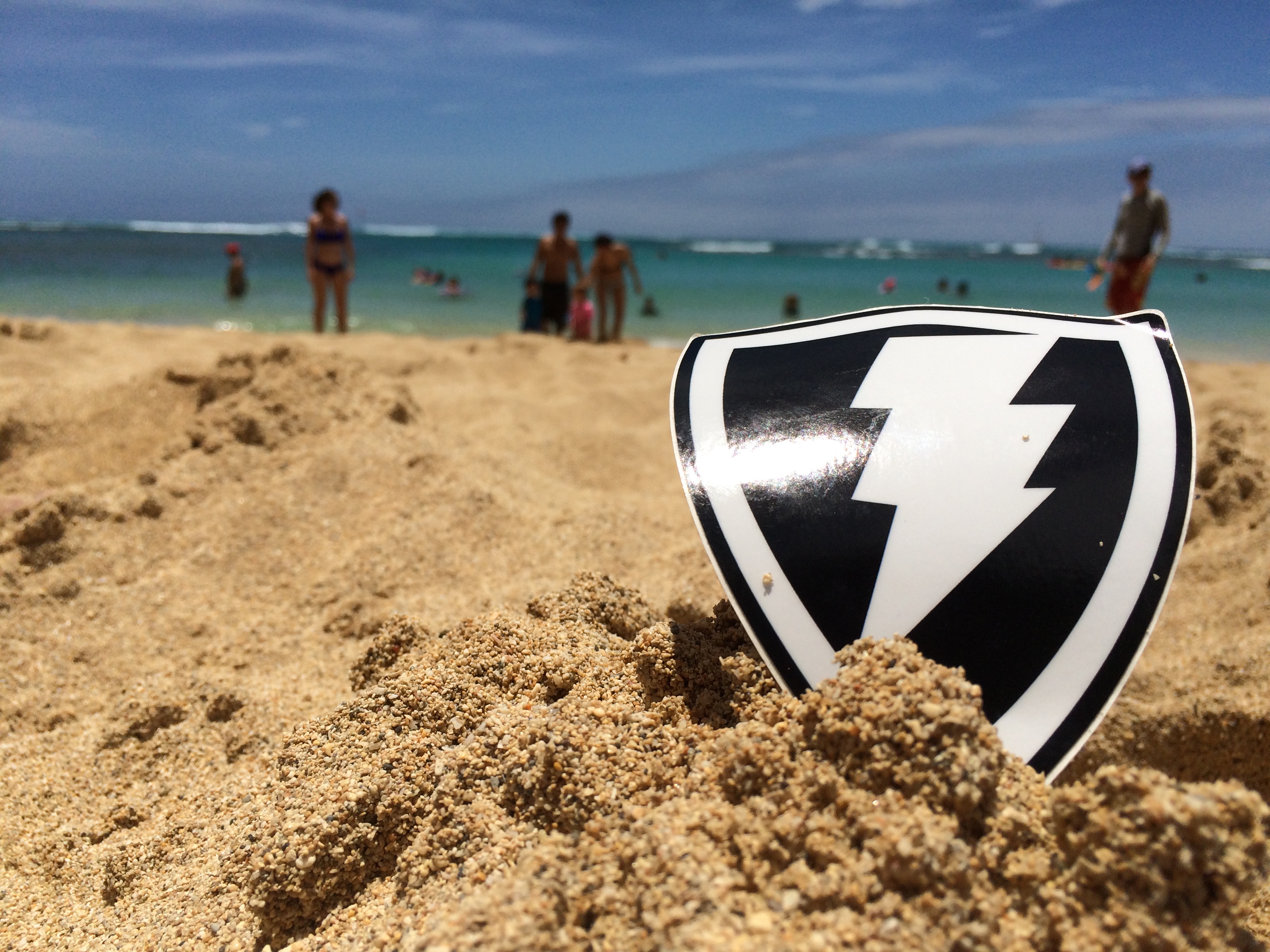 Beach bumming.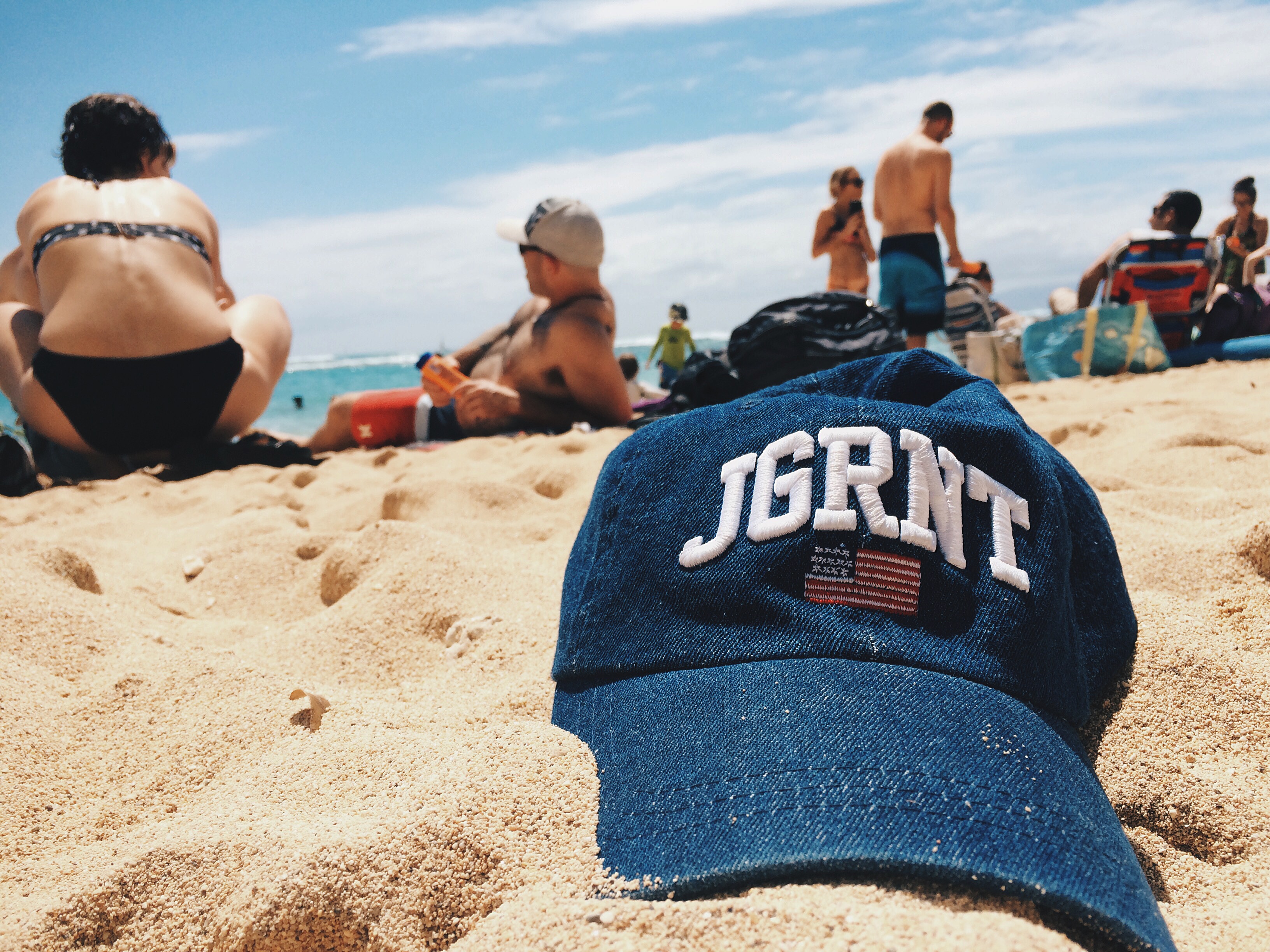 Thank you Hawaii for all the amazing memories.  I hope to be back very soon!