This last Friday night our good homie Ruben (@RegularRuben) invited the whole Jugrnaut team, to join him for a #PrivilegeToast by #TeamHennessy  at National27  a super dope Latin restaurant.  He wanted eat, drink and toast to Jugrnaut for what we stand for, and what we have been doing for our Chicago community.  When Ruben hit me up to invite the whole team to join him in a #PrivilegeToast, I felt super honored and thankful that he had thought of us.  To keep reading about the history behind the #PrivilegeToast and to check out some pics, hit more.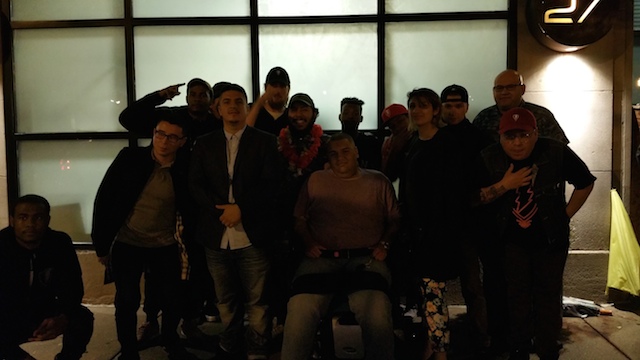 The Squaddd
The story goes, from what I remember Ruben telling me, is that the future king of England in 1817,  George the IV wanted a special drink created in his honor.  So I guess thats where Hennessy Privilege came from, a drink meant for royalty. A very high honor to be invited to toast with such a prestisious liquor.  I want to thank Ruben and Team Hennessy for the special honor.  We def had a couple of drinks and had great food to go along with them.
The first thing we all did was grab a drink.  Pictured above is the Mojito with Hennessy, a table favorite.  If you haven't tried that combo yet, your missing out.  The other drink that was super flame was the Ruben.  Ruben came up with that one, really really good.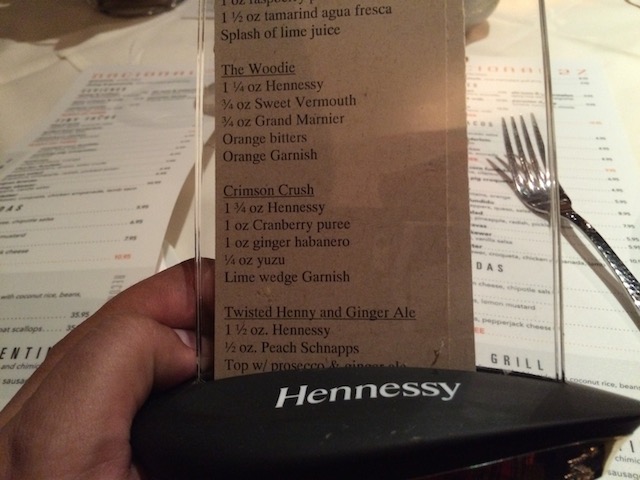 So many options, but like I said, we all pretty much ordered Mojitos or Rubens.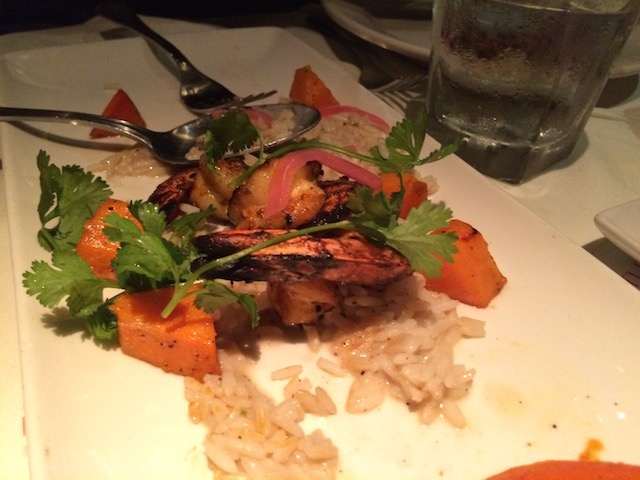 Yoooo the food was super flame.  This was my second time going to National 27, and the first time having the shrimp.  Man the shrimp was fire (hella flame emoji's would be placed here).  I have to go back next week and just max on the shrimp, for real for real.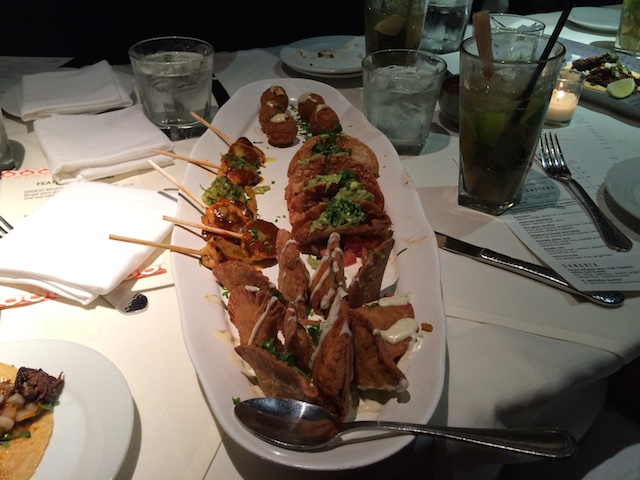 We ordered family style, that way we could try a little bit of everything, man, we were all so full.  Above are empandas, tacos, and shrimp on a stick, not a dope as the grilled shrimp, but still dope.  They had brought out these brisket tacos, flammme!  Pretty much I'm a go back, get the brisket tacos, the grilled shrimp and the corn.  I'm like getting hungry now, damn.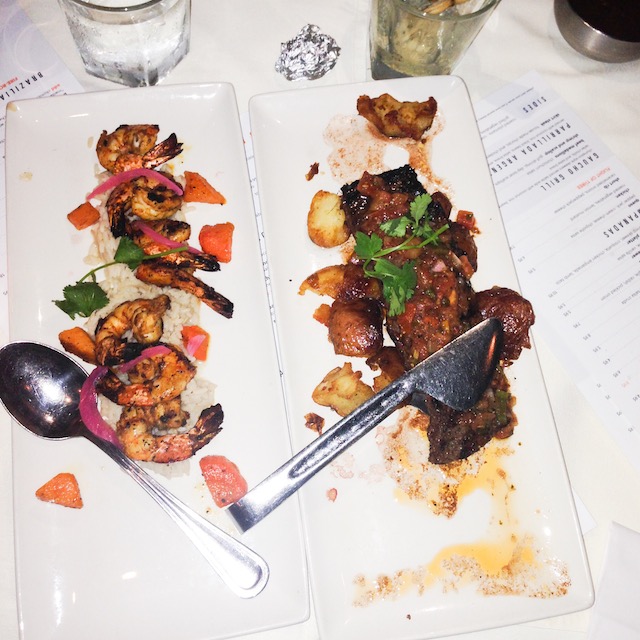 Grilled shrimp and Mexican styled steak.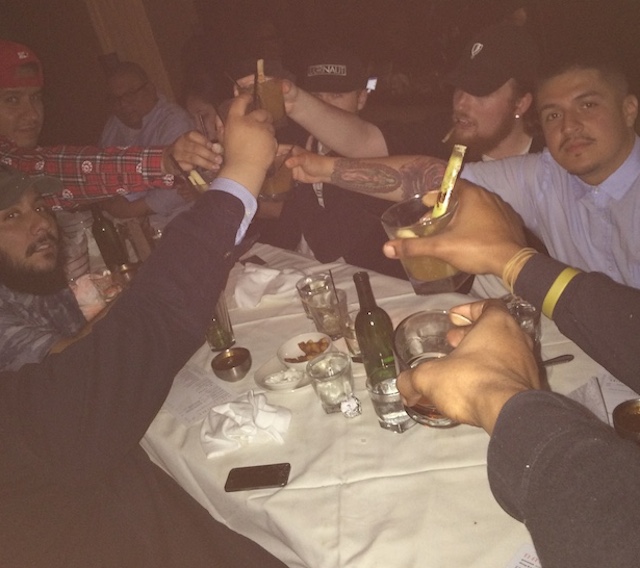 ¡Arriba, abajo, al centro, pa' dentro! That's how we toast in Spanish!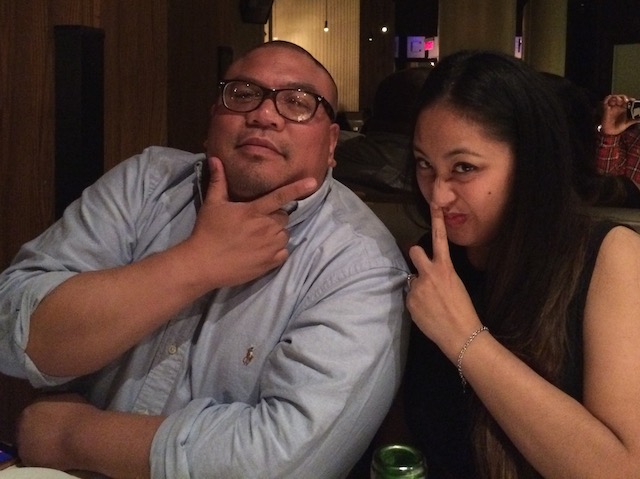 B.Easy aka B. Facil with his lovely wife.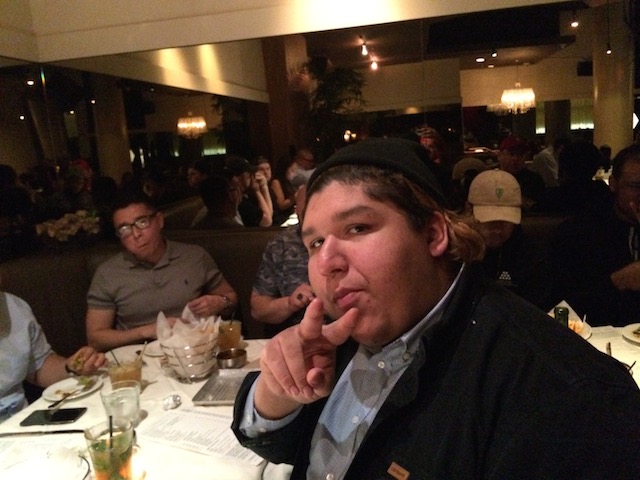 Churro, out here with the button up swag, lol. James aka Hanes in the cut.
Millie aka St. Millie sipping on a Mojito.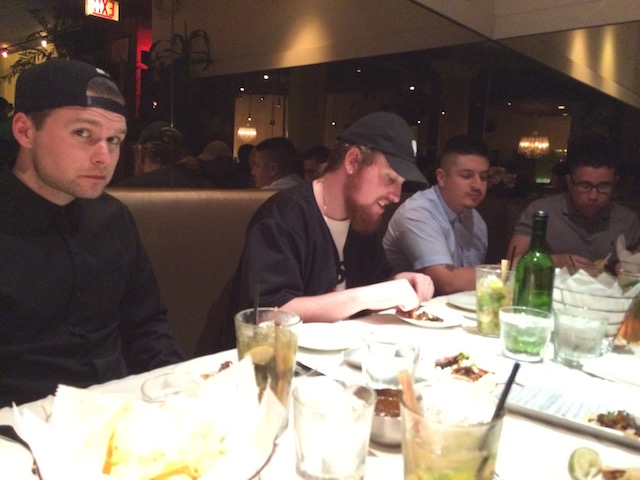 Joseph, Birds, Ruben and James.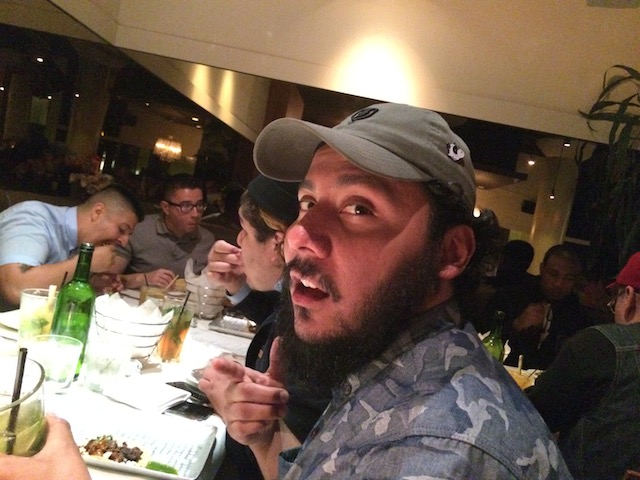 Chandler, peep Ruben and Churro in the cut maxin, lol.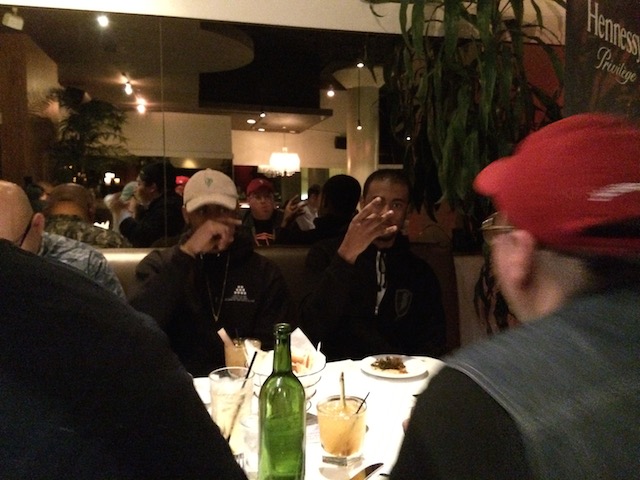 The twins, Josh and Justin.  Mr. Rhagers in the reflection and half of big Zerg.  I forgot to get a picture of Adam aka Sofa, also Matt aka Mattboywhite, he couldn't make it because he was out of town, oh and Harry  he had a family event to attend so he missed out.
We appreciate each and everyone that has helped us along the way to get to where we are so far. We still have a long way to go, but understand that with out their help we wouldn't be a little closer to our goals!  I'd like to thank Ruben and Team Hennessy for a great night, great food, and great drinks.  We are super honored to have been able to enjoy great company and to have been part of a memorable night.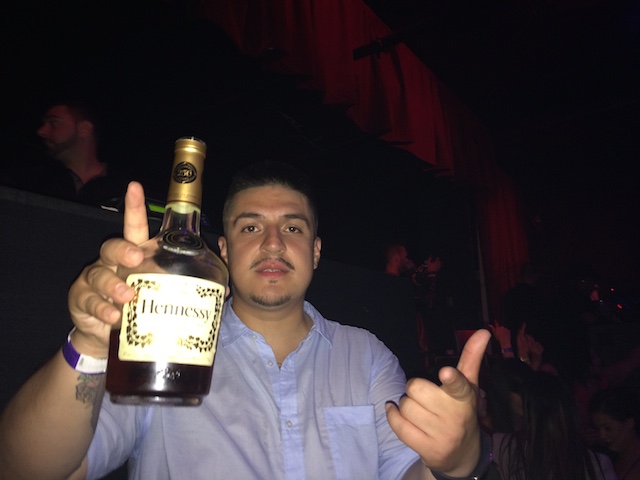 Our host for the night, Ruben, salud! Thanks again for a special night! #TeamHennessy #PrivilegeToast