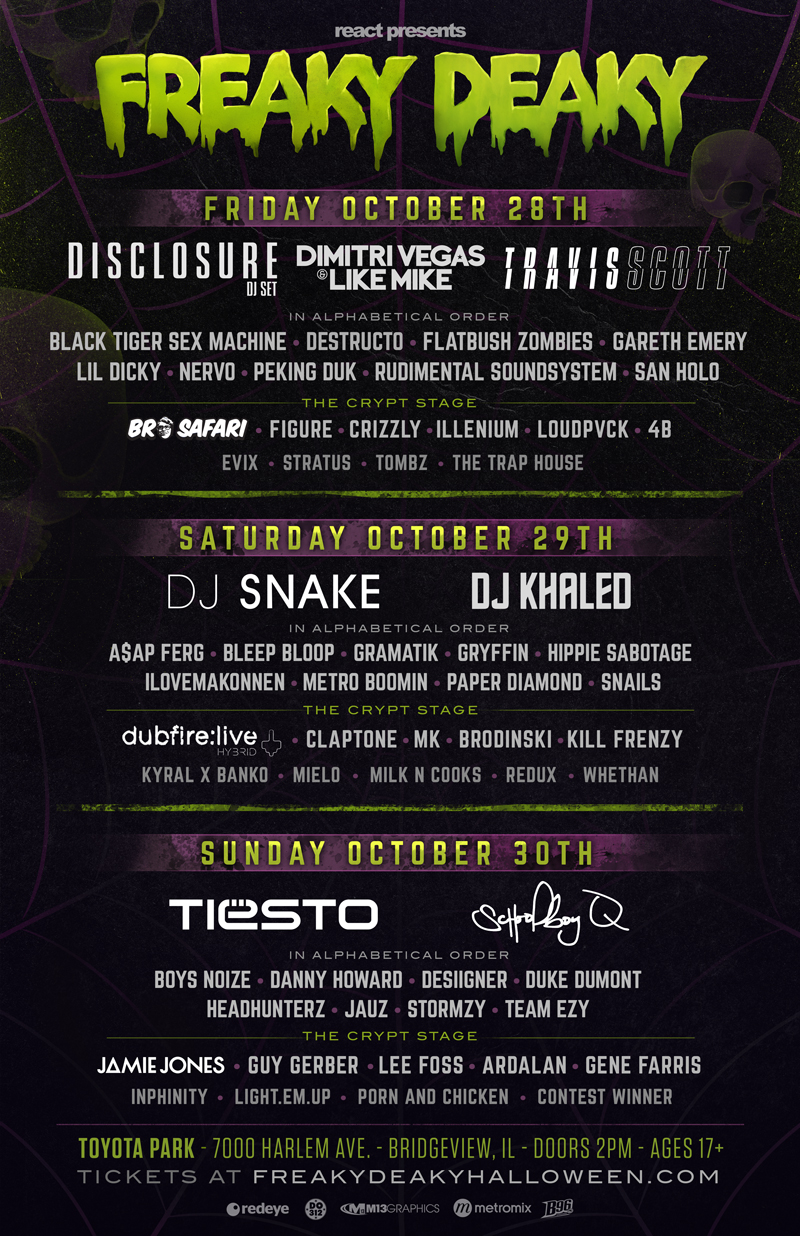 With such a packed lineup, we felt it was our duty to point you towards our favorite performances for each day. The second day (Saturday – October 29, 2016) has another great lineup with world class closers DJ Snake and DJ Khaled. Regardless if you follow his escapades on Snapchat, DJ Khaled is an undeniably influential hip hop figure that is making a huge impact on today's music industry and will have a great show as he runs through his catalog of hits. On the other hand, DJ Snake is a trap/EDM  producer that has many critically acclaimed hits that is a massive presence within his genre as well. If you're popping pills or taking anything extracurricular, this is the performance to be at with a great lights show and  melodies developed by Snake that are unsurpassed.
Looking at the rest of the day, Saturday highlights several great hip hop and electronic acts including Asap Ferg, Gramtik, iLoveMakonnen, Metro Boomin, and Snails. One underrated act that I'm definitely looking forward to is Hippie Sabotage, an EDM duo from California that has a wide range of production and puts on a great show.
If you haven't already purchased tickets for Freaky Deaky, head over to their website before time runs out and grab tickets here. In case you can't grab a ticket right now, head over to our Instagram and try your luck with our 3-day pass giveaway. All you have to do is is follow our Instagram account (@jugrnaut) , like the post, and tag a few friends that you want to go with in the comments section to be entered for a chance to win a pair of 3-day passes to Freaky Deaky. Our winner for this second giveaway will be chosen October 22, 2016 at noon. Check out our Instagram here. Best of luck and we hope to see you all at Freak Deaky this Halloween!